Rural Romania Photography Tour will bring you to some of the most picturesque places in Eastern Europe. You'll explore, observe and immerse in authentic rural life intensively. While capturing traditional way of life, you'll be more an active observer rather than a tourist.
Thanks to an experienced guide you'll have a lot of opportunities to interact with locals. Both Gianni and the guide will be there to help you approach them with your camera.
This tour is a blend of photographic and cultural experiences with the main focus on environmental portraits, landscape photography and social documentary.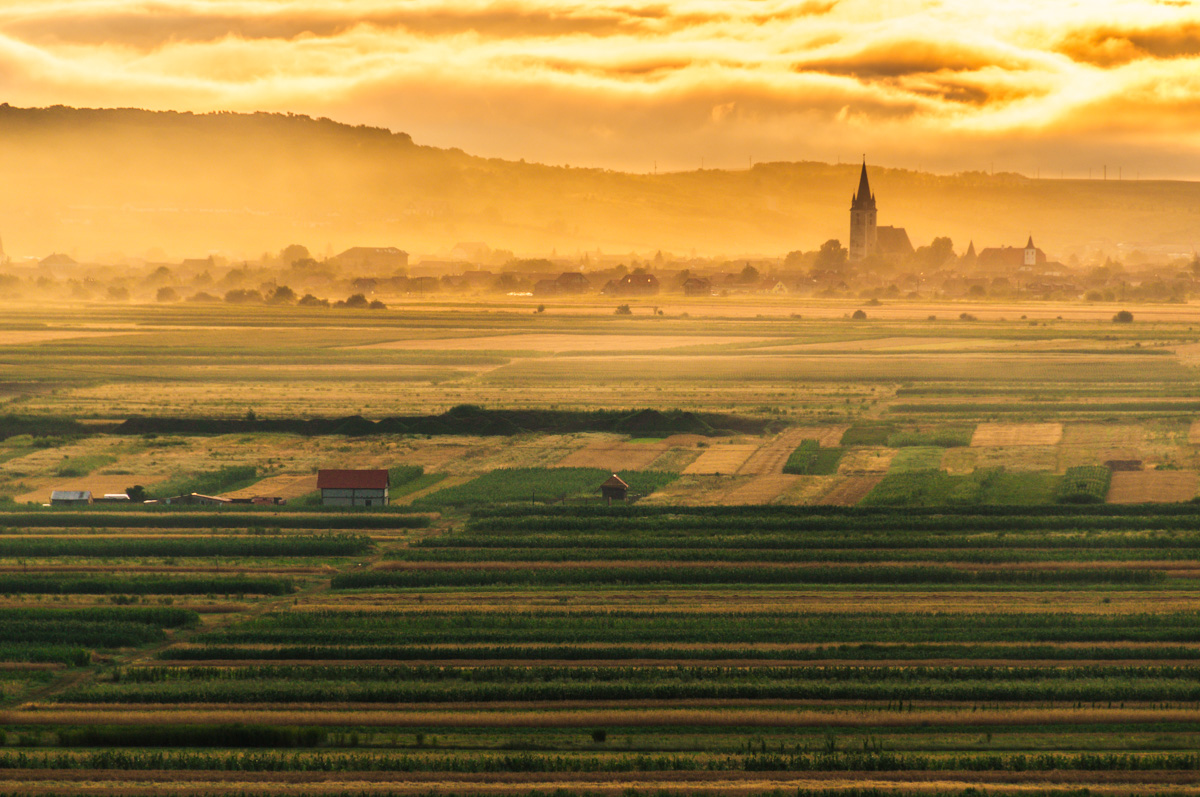 Location: Romania
Breb, Vama, Sighisoara, Brasov, Sibiu
Dates: August 18th - 27th, 2017
10 days (arrival and departure included)
Tour Price: $2395 (USD)
$500 USD deposit required to reserve your spot.
The price of the Tour is based on double occupancy. A single supplement of $450 applies.
DAY 1 – FRIDAY
Arrival day                    
Welcome to Romania!
Depending on the time of your arrival, you can enjoy a nice walk in the city center of Cluj-Napoca and towards Cetăţuia (fortress) and take your first shots during the blue hour.
You will spend the first night in Cluj.
DAY 2 – SATURDAY
In the morning, we will travel to the bucolic region of Maramureș where traditions and an old way of life merge with the modern like nowhere else in Europe. Here you can see wooden houses and churches, UNESCO World Heritage sites, people working in the fields like centuries ago and using horse-drawn carts for transportation.
We'll spend 3 nights in the village of Breb. The village is one of the best examples of the peasant farming culture still alive in this region. We will have lunch after arriving there and then we'll take a walk through the village to get a feel of the place and its people and visit one of the oldest wooden churches from this region (its tower was built in 1531).
We will end our second day having dinner at our family-run rural guesthouse and trying home-cooked Romanian dishes.
Night in Breb.
DAY 3 – SUNDAY
After breakfast we'll pass by one of the local markets on our way to the unique Săpânţa Merry Cemetery. Here the tombstones display the ancient belief of the immortality of the soul and that death was a moment filled with joy and anticipation for a better after-life. The crosses are very colorful, have paintings which together with a poem (sometimes humorous) describe the life of the deceased. Nearby there is also the workshop of the person still making the crosses, we will pass by and see how they are made.
After lunch, we will visit one of the most skilled and entrepreneurial men in Maramures: he runs a brandy distillery, a whirlpool washing machine, a wool pounding installation, a water-powered thresher and a mill. And he has his own little museum, plays the drum and decorates bottles. He's quite a character; just don't expect a Wall Street kind of businessman, he even has a brandy tap in front of his house to welcome guests with a drink.
We'll capture the golden light on the hills near Breb, the landscape and the people working the fields.
Night in Breb.
DAY 4 – MONDAY
We'll explore more of the Maramures region by going to Poienile Izei (literally- Iza's Meadows), home to a UNESCO World Heritage site: a wooden church famous for its interior fresco with devils.
On our way to Bucovina region, as we are about to exit Maramures we will find along the road local Roma families who set up temporary tents. Throughout the summer they go into the forests to pick up boletus edulis mushrooms (aka porcini). You will have the chance to meet some of them, see how they live and learn some of their personal stories.
Later in the afternoon we'll be in Ciocăneşti, a museum-like village recognized for its uniquely painted houses set against wonderful mountain backdrops.
In the evening we'll arrive in the town of Vama, a village in the Bucovina region where we'll spend the next 2 nights.
Night in Vama.
DAY 5 – TUESDAY
Bucovina is famous for its medieval painted monasteries and we will get to visit the most beautiful one, in Sucevita. This one is also the most fortified as when it was built it had a defensive role as well.
Easter Eggs painting is also typical of this region and even though Easter period is gone, there are people who are busy with this craft year round. We will visit the most skilled one, see her at work, learn about the techniques she uses and admire her collection of over 4000 eggs painted by her in the last 20 years.
For sunset we will drive and then walk to the top of a mountain for a wonderful 360 view of mountains, valleys and villages.
Night in Vama.
DAY 6 – WEDNESDAY
From Bucovina we head to the region chosen by Lonely Planet as the top region to visit in 2016: Transylvania. Usually associated with Dracula and vampires even the guidebook finally decided to focus on what is really worth exploring: its medieval heritage, quaint countryside, wildlife and nature.
After a long drive with some photo shooting stops along the way, in the afternoon we will be in Sighisoara. It is a charming citadel with narrow cobbled streets, defensive towers and walls. It is a great location for postcard-like photography during the blue hour.
Night in Sighisoara.
DAY 7 – THURSDAY
We will wake up very early on to catch the sun rising over a valley having an imposing fortified church in the middle; it is a truly spectacular place, keep your fingers crossed for great light!
After the early morning shoot we will have a delicious breakfast at an organic farm. Then we will visit the workshop of one of the many local blacksmiths, their most common task is to make horseshoes and put them on the horses pulling carts all over the region. We'll get to see him at work, it is a true fire and steel show, you'll need to be very quick when taking your shots!
The German Saxons, which inhabited Transylvania alongside Romanians and Hungarians for almost eight centuries, have left a unique and lasting heritage and one of the most representative towns is Brasov, the next place we will travel to. You will explore the city's old town set in a valley between mountains. To get a great perspective of the city we will hike on top of Mount Tampa (getting up by cable car is also an option).
Night in Brasov.
DAY 8 – FRIDAY
We will leave Brasov behind and visit the bear sanctuary in Zarnesti, where almost 80 previously captive bears now enjoy a natural habitat and you will learn the moving story of some of them. This will give the opportunity to take pictures of bears as they eat, interact with each other and walk around the forest.
 We continue the tour with Sibiu, former European Capital of Culture in 2007. You will have time to explore it, both with a guide and your own. It is a great location for architectural, golden and blue hour photography.
We'll stay for two nights in the very center of the city so you can go out to shoot at different times of the day, with varying light and action.
Night in Sibiu.
DAY 9 – SATURDAY
You will have a relaxed morning in Sibiu and in the early afternoon we'll head to the nearby mountains to a sheepfold and see how shepherds tend their animals, milk them and make cheese. You will get to know them, learn about this traditional occupation which hasn't changed much for centuries and also try some typical shepherds' food they cook. Besides some great environmental portraits you will also have the chance to take shots of the landscape as it is really beautiful.
Night in Sibiu.
DAY 10 – SUNDAY
Departure day
On our final day we'll drive back to the starting point of the tour, Cluj-Napoca.
Optional: Depending on your flight, you can choose to stay one more day in Cluj and explore the area more.
DEPOSIT AND FINAL PAYMENT
A deposit of $500 per person is required at time of booking. Full payment is due 90 days prior to departure.
CANCELLATION
Your reservation will be cancelled by us if full payment is not received by the due date. In this case the deposit amount is forfeited.
You can cancel your reservation by sending us an email. If you cancel the reservation the following charges will apply:
On cancellations more than 120 days prior to departure all money is refunded less $250 administrative fees.
Less than 120, but at least 90 days prior to departure, total deposit amount is forfeited.
Less than 90, but at least 60 days prior to departure, 50% of trip price is forfeited.
Less than 60 days prior to departure, 100% is forfeited. (NO REFUND WILL BE GIVEN)
In the unlikely event we have to cancel a tour, a full refund will be given.
ASSUMPTION OF RISK AND RELEASE OF LIABILITY
All participants are required to submit a signed Assumption of Risk and Release of Liability form prior to the tour's departure. This will be sent electronically via email when booking through our reservation form.
PHYSICAL LEVEL
During our Photography Tours it is possible to experience some minor fatigue due to long walks, moderate hikes, climbing steps, warm or cold weather and other similar scenarios. You must be reasonably fit to handle these situations and be able to carry your photographic equipment. If you have any special physical condition or special need that could prevent you to fully participate to the Photography Tours, please let us know at the time of booking.
SUBJECT TO CHANGE
The itinerary and the activities are subject to change. We reserve the right to cancel activities or make changes to the itinerary. All participants have no right of any refund in the event of these changes or cancellations.
HEALTH/TRAVEL INSURANCE
It is the responsibility of each participant to inform us of any possible health problem upon booking the tour. When submitting the reservation form and paying the deposit, you certify that you do not have any physical or other condition of disability that would potentially create a risk for you or any other participant of the Photography Tour.
ACCOMMODATION
The accommodation will be in 4-star and 3-star hotels and guesthouses. At times rooms may be without air-conditioning, because in these regions they don't need them as the locations are at the foot of the mountains. The price of the Photography Tour is based on double occupancy. A single supplement of $450 applies.
FOOD AND DRINKS
Meals would normally include a soup or a starter, main dish, a desert, water and coffee and a drink (juice, beer, wine). All the extra food and alcoholic beverage are not included in the price.
> Accommodation in standard double rooms (9 nights, 4-star and 3-star Hotels, Rural Guesthouses)
> All Breakfasts
> 4 Dinners
> 9 Lunches (at sheepfold on day 9)
> Entrance tickets at: Poienile Izei wooden church, Sapanta Merry Cemetery, Sucevita painted monastery, Zarnesti Bear sanctuary
> All visits to craftsmen and locals mentioned in the itinerary
> All transportation within Romania (including arrival and departure airport transfer)
> Tour guide services throughout the program
> Photography tuition
> Airfare to and from Romania
> Lunches, dinners, snacks and drinks outside of meals included in the package
> Tips for guides and drivers.
> International medical and travel insurance coverage
> Passport/Visa fees
If you require more info before booking please send us a message