In this post you will explore rural Slovenia through the photos from Primostek, Metlika, Rosalnice and Božakovo municipalities that I took on my latest solo trip to the Bela Krajina region in Slovenia.
"Do you think it's always like this here?"
"Like what?"
"There are no people around. Where's everyone?"

We humans are funny. We're always missing something that we assume we should have/see/or get…Ideally instantly.
Rural Slovenia doesn't speak much. She doesn't have an urge to explain why there are only a few or sometimes no villagers or farmers as far as the eye can see.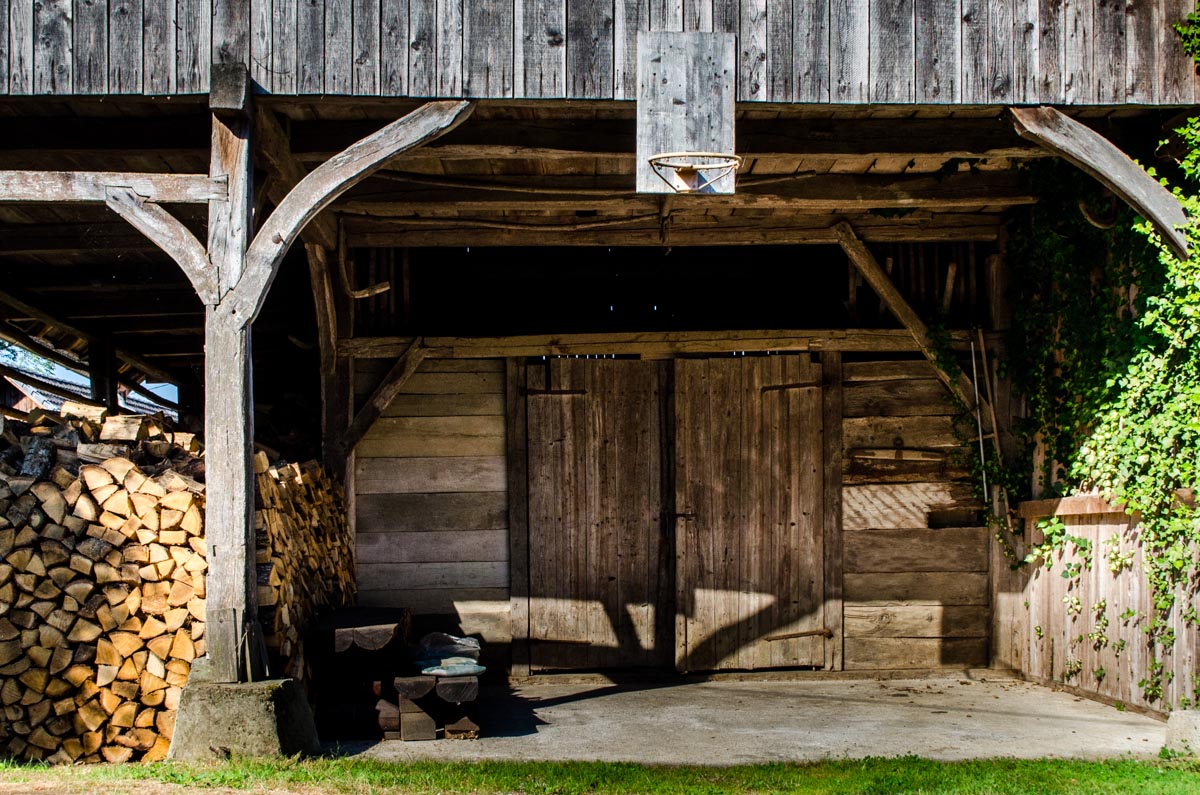 Rather than that, her rural places try to keep us present, "Look where you're standing and walking!" I could hear it shouting…
Rural Slovenia drags us back from whining about feeling hot at noon, cold at night, missing good Internet all the time, driving to get a meal, or not being able to walk into our favourite store to get a beer whenever we fancy.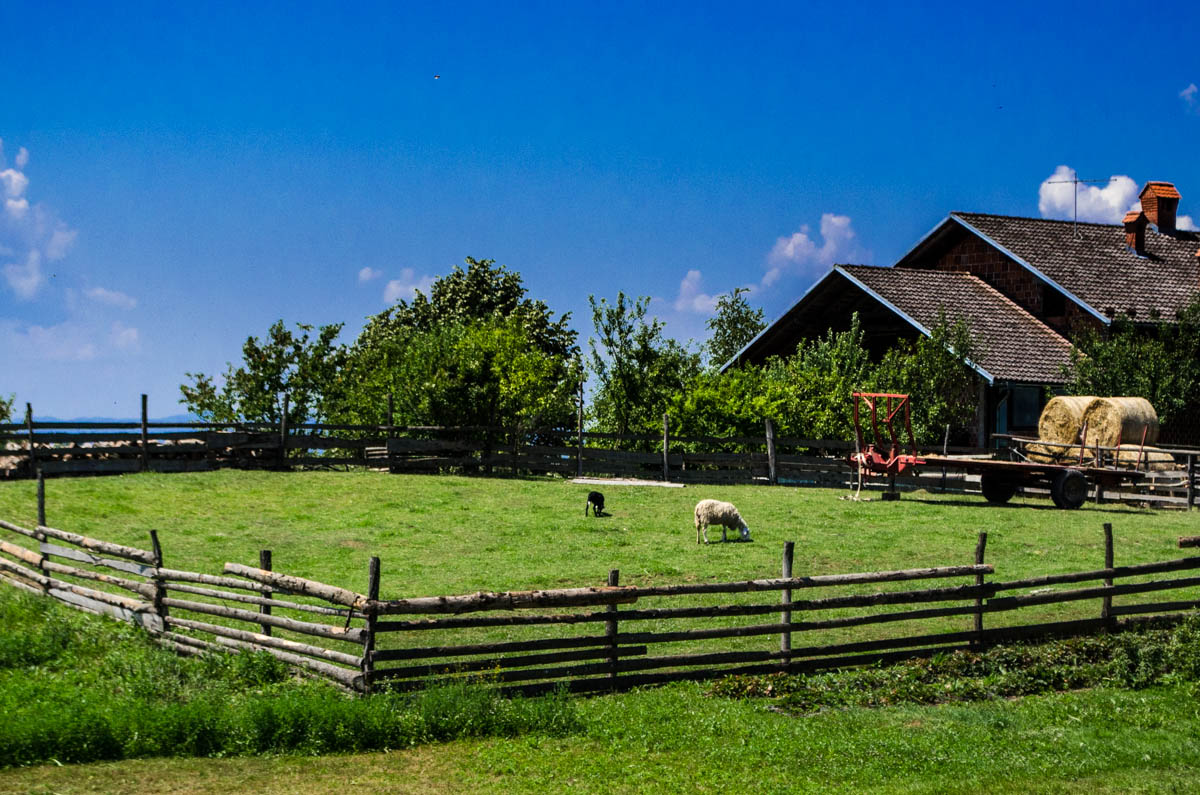 "Well, there are only two million people living in the whole country, I guess they kind of spread all over…," I tried to come up with an answer for my friend Modestino so we could continue indulging in some stunning landscape views of Bela Krajina, one of many off beaten path regions of Slovenia.

Soft reminders
Rural Slovenia's mission is clear and simple. It teleports you into the previous century as you pass by crumbling houses, peak into old stables, and watch craftsmen passionately working on their art.
Here the old crafts remind you of the days when your ancestors made many tools and products by hand, because there was no eBay where you could buy anything anytime.
It was a time when grannies embroidered linen dresses so they could supply their daughters with some fancy dowry, since brides and grooms didn't really accept cash at weddings at that time.
These crafts teach you to appreciate the value of handmade handiwork and make you realise that many times "hand made" actually means "heart made," as a craftsman weaves their warmness, friendliness or hardship into cotton fabric, a leather bag, wooden toys, or iron tools.
The crafts inspire you to touch the natural materials so you can remember how soil, linen, water, clay or oil feels like on your skin once again…
Who rules in rural Slovenia?
Somehow, urban vibes make us restless from within. On the contrary, the tranquillity and feeling that "time has paused" in the countryside soothes us, gives us space and time for contemplating life; a feeling that we desperately (and often unsuccessfully) seek in the cities.
Right here is where the long desired abundance of time hides, all this because it stopped in deep transparent waters, between hills, woods and stone houses and never left.
It feels almost surreal to see the land touched by a human hand; cultivated, yet not devastated. Endless yards of green grapes stretch throughout rural Slovenia…
In Slovenia, every mountain, lake, cave, and mountain caches a story. There are hills with names, hidden paths where magic happened, and woods and rivers where entities used their super power.
Naturally, all is preserved in Slovenian folk legends.
Venerable wooden crosses, resistant stone towers of churches and ancient crucifixes placed along the roads, on the houses, and in the middle of yellow wheat fields, remind us of what locals believe in nowadays.
For some reason, when I see Catholic symbols in a natural setting, it feels like there is no obligation to follow any laws, because they are placed in nature which rules it all at the end of the day…
Good then, even better now
A rusty plow and brand new tractor. Iron tools and plastic chairs.
That's how old days of hard manual labour mingle with modern farming skills and convenience.
The mum walls keep the most untold stories above all "rural witnesses." They can tell you about every single layer, every strong man who built them, and the era when they were constructed.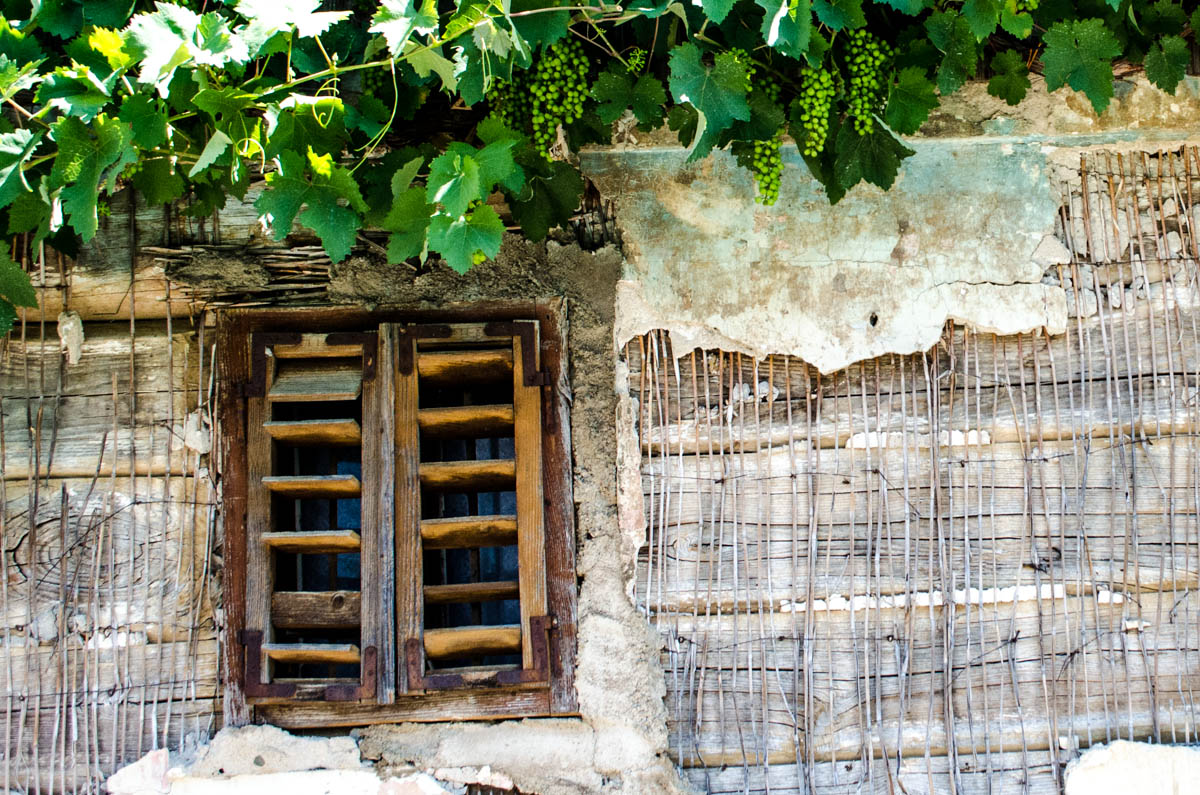 Now, only thanks to those walls not shy to "get naked," and show their cracks, tiers, and traces of flood, heavy rains, or fresh white paint that a new owner generously put on them; we can potentially understand the past and present of Bela Krajina.
Rural is a place where pink geranium flowers dominate over cactus "intruders," that dare spoil the bucolic feeling of the village atmosphere.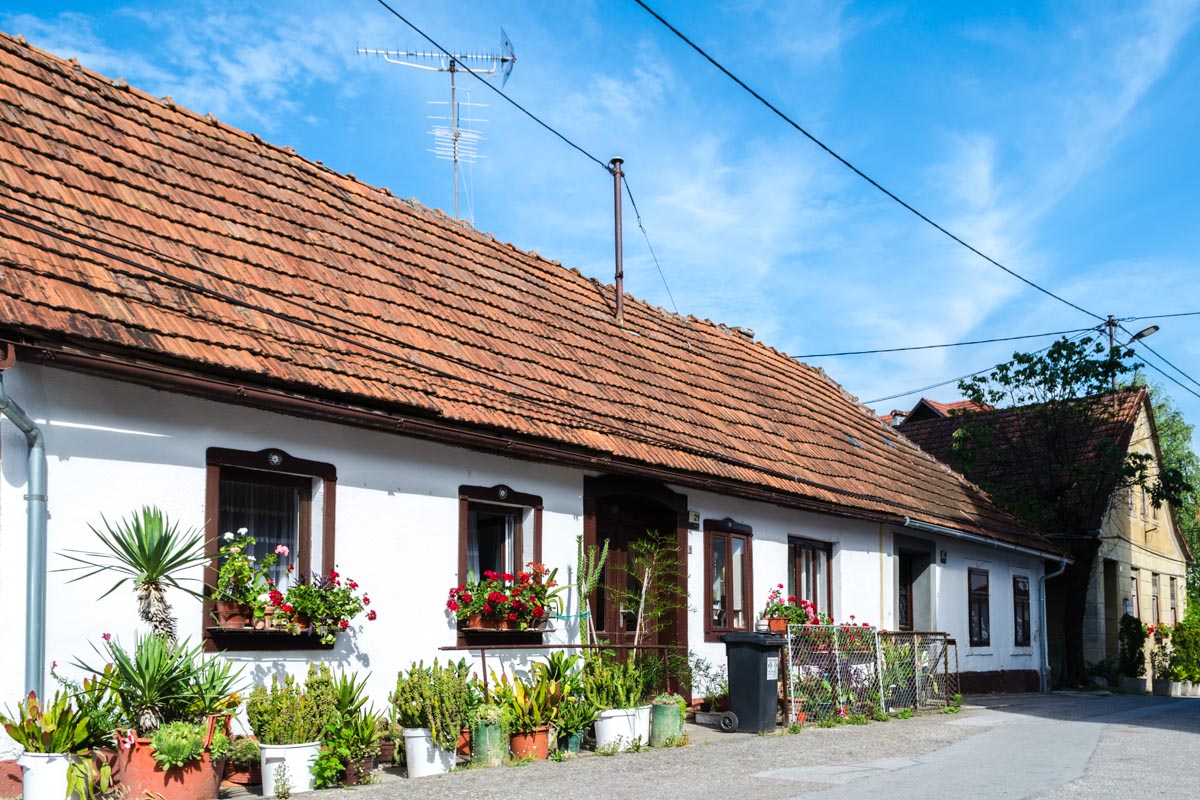 It's a place where neatly cut wood covered with plastic foil stands provocatively near the old piles ready to be used. Seems like new technologies compete with the old ways so they can see who's going to persevere harsh winters.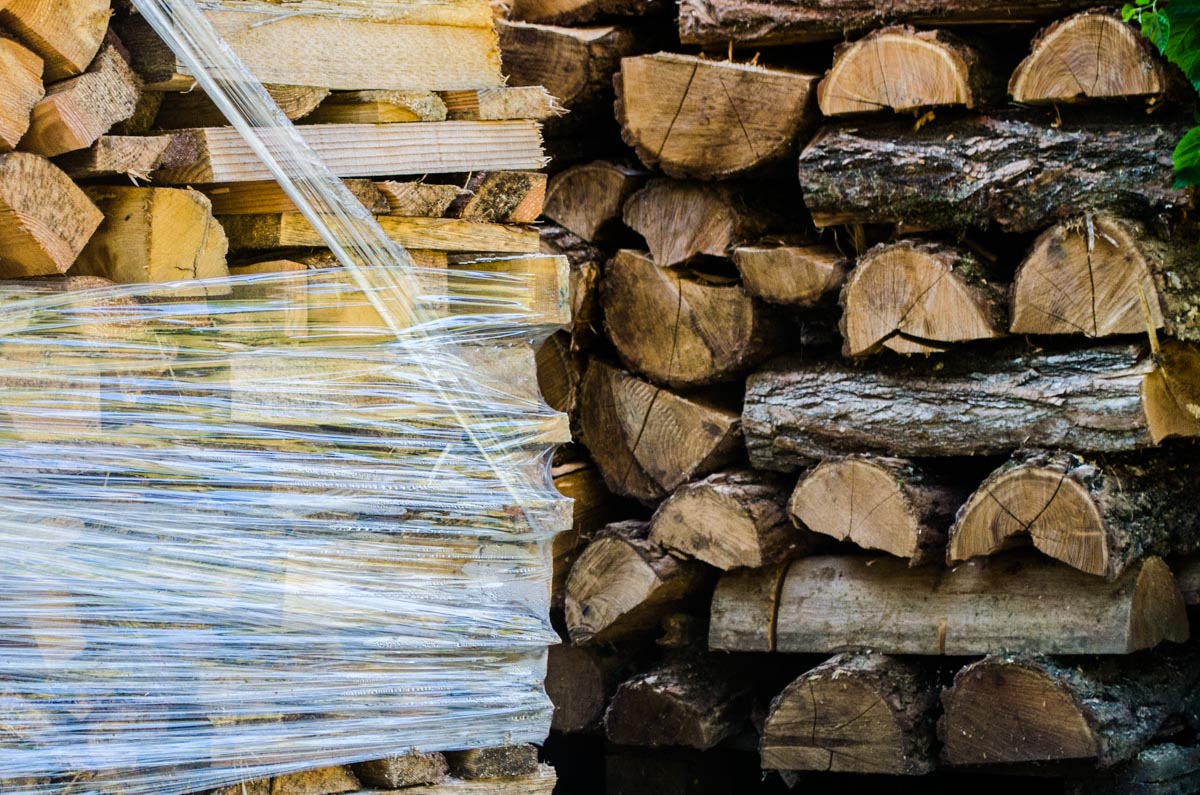 Slovenia, like probably any other country in Europe, proves once again: the rural is not equal to the old-fashioned.
Rural is a friend of green, original, and sometimes depopulated, yet vibrant and most of all — connected to the present, because it remembers the past very well.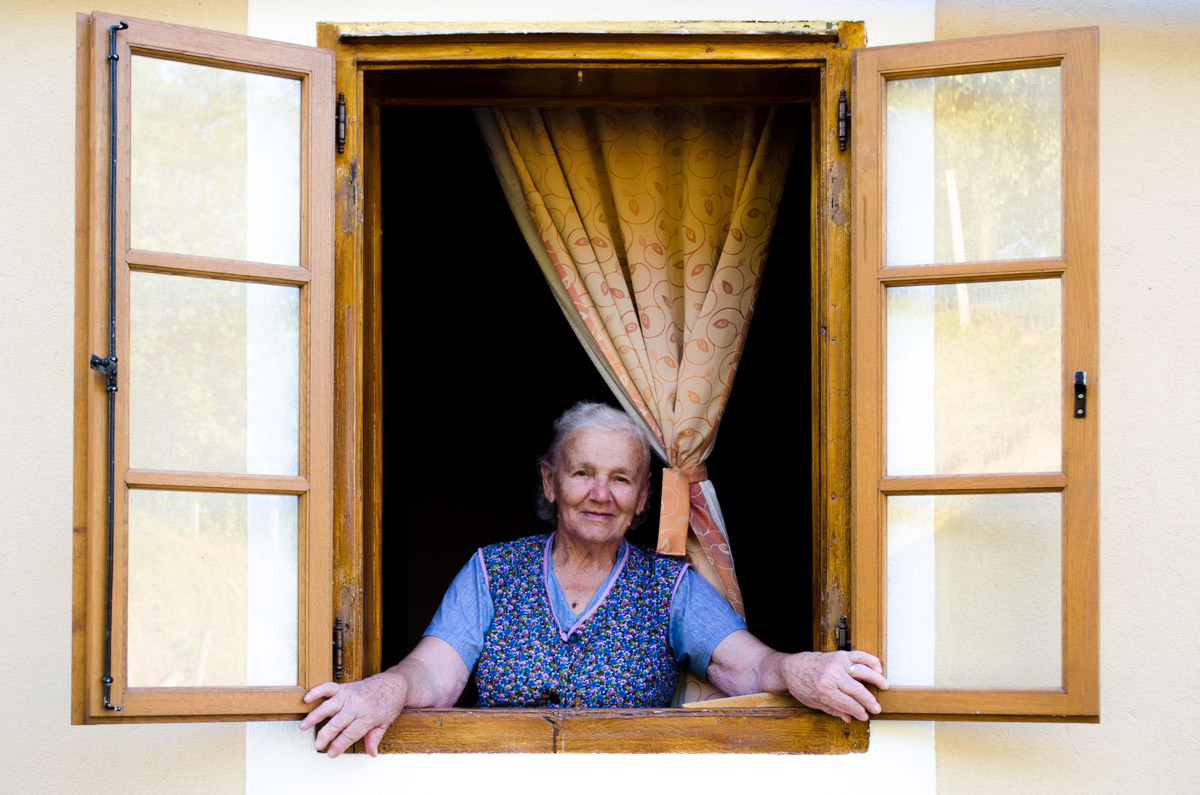 Disclosure: A big thanks go to Big Berry who made this discovery of present and past of rural Slovenia possible.