Discovering a nation's cuisine gives us an insight into its culture and traditions. The more we know about how a country eats and drinks, the more we know about its people.
This is certainly true when it comes to Spain. Just don't be fooled into thinking Spanish food is all paella and tapas. By talking about Spanish food we risk overlooking the great regional variation that we're about to explore.
Food is just one of the many reasons to visit Spain. With its beautiful beaches, impressive cities, and stunning nature, there is no wonder Spain is a top travel destination. Another reason for Spain's popularity is that travelers from many countries can visit on vacation without a visa for up to 90 days. ETIAS will be required to go to Spain from visa-exempt countries from late 2023.
On this culinary tour, we're going to visit the Basque Country, Catalonia, Murcia, and Andalucia, let's get started!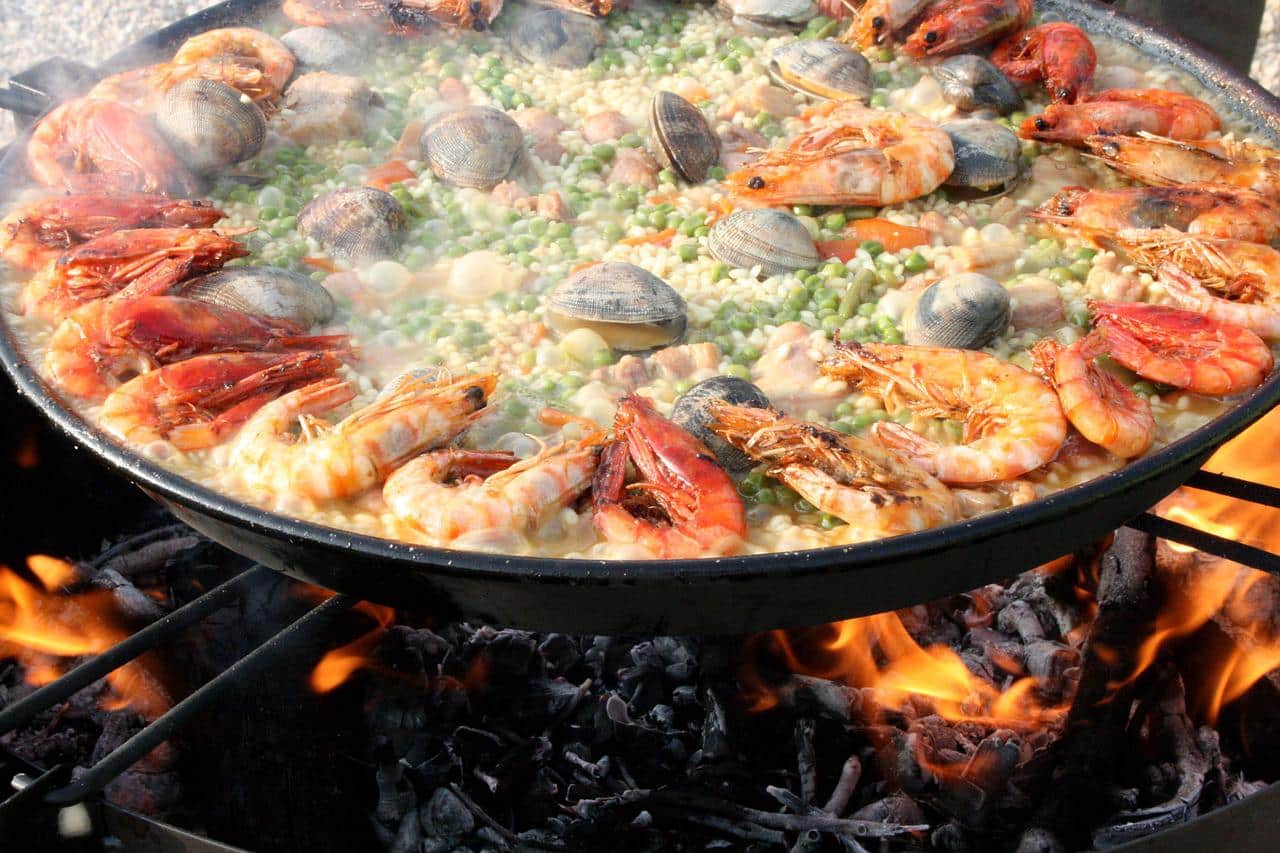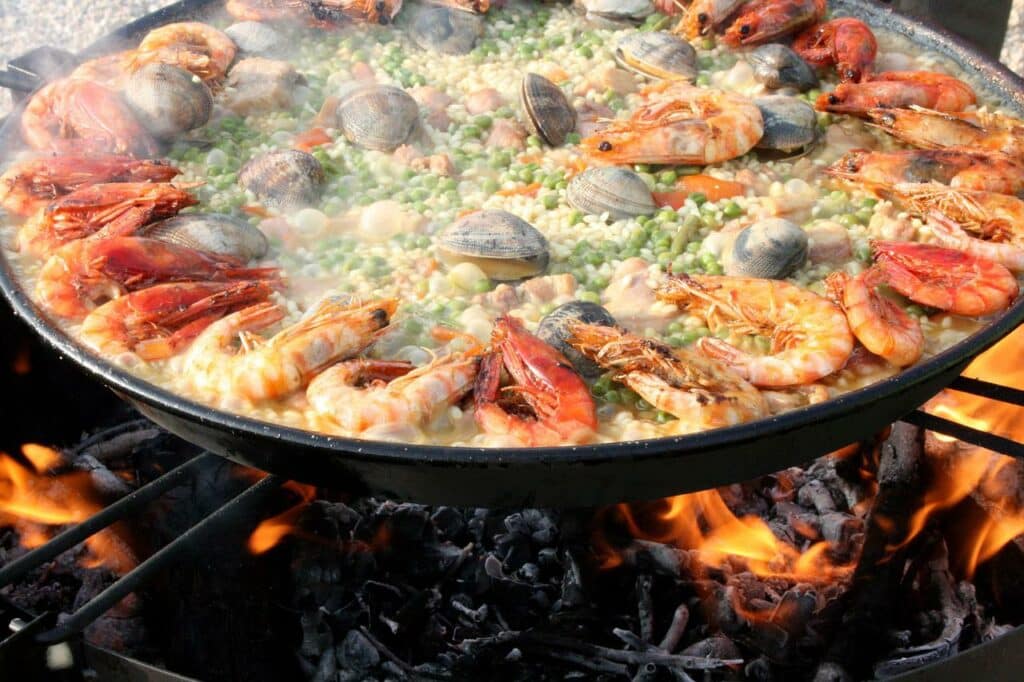 Vegetables are King in Murcia
Murcian cooking champions the delicious produce of the region. Vegetables are hugely important and feature in just about every dish. Colorful peppers, artichokes, green beans… and, of course, all seasonal. Vegetables are added to egg dishes, casseroles, and to accompany meat and fish.
Another star ingredient in this southern region of Spain is rice. Murcian rice has the Denomination of Origin Calasparra and is known across the world. Naturally, one of the most popular rice dishes in Murcia is rice with vegetables, however other ingredients such as pork, rabbit, and even snails can be added.
If you're staying by the coast, don't miss out on trying the fresh prawns, sea bream, or sea bass straight from the Mar Menor.
Innovation and Tradition in the Catalan Kitchen
Influenced over the centuries by the Greeks, Romans, Italians, and French, Catalan cruise is varied and complex. There are even variations within the region, from seafood on the Costa Brava to rugged mountain fare.
Like in the rest of Spain, there is a great emphasis on eating seasonally. Visit Catalonia between November and April and you must join in the ritual of eating calçots, a time of long onion cooked on the barbeque and dipped in a delicious sauce. It's messy but it's worth it!
Another of the foods associated with the region of Catalonia is pa amb tomaquet, which is bread rubbed with fresh tomato and drizzled with golden olive oil, sometimes with garlic and/or salt. A deliciously simple staple.
Escalivada, vegetables such as peppers and aubergines roasted whole and peeled, is a delicious way to get in your veggies.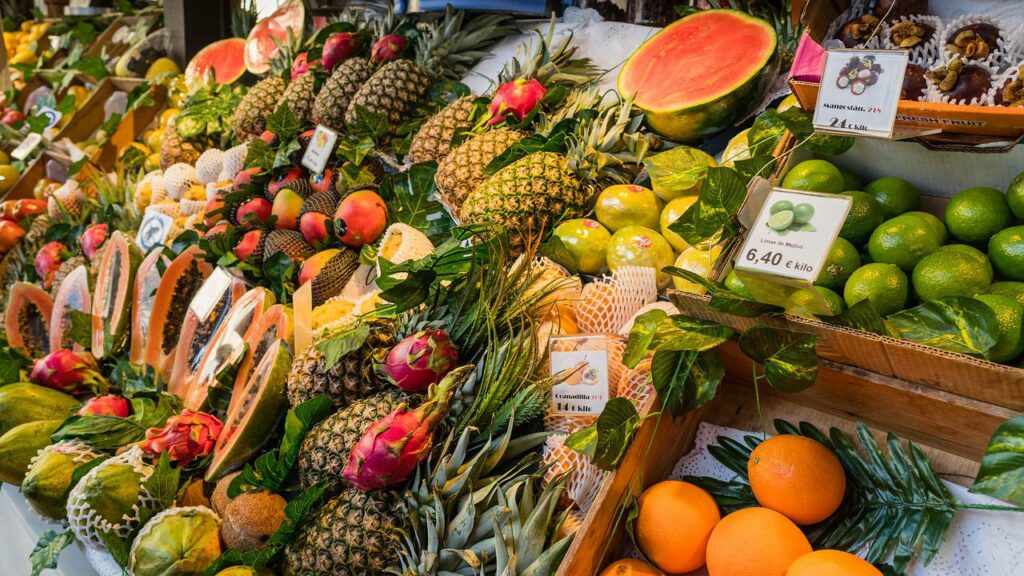 The Basque Country, a Haven for Foodies
The Basque country is known for its exceptional culinary offering and tradition. On arriving in País Vasco, you'll soon see the importance of food, not only on special occasions but also in day-to-day life.
Cod is one of the most important ingredients in Basque cooking—the people of the Basque country have been sailing for centuries. Other kinds of fish including bonito, cuttlefish, and grilled red bream are also enjoyed.
Pintxos are served at taverns throughout the Basque country. Pintxos are small pieces of bread with delicious toppings  all held together with a cocktail stick. Typical pintxos include tortilla de patatas or goat's cheese with caramelized onions, but there are many innovative options to sample. The perfect snack alongside a cold beer.
More travel inspiration
Andalusia, the Home of Spanish Tapas
The final stop on our culinary tour is Andalusia. One of Spain's best-known dishes, gazpacho is widely eaten in Andalusia. This cold soup is perfectly refreshing on hot summer days in southern Spain. Gazpacho is made from tomato, green pepper, cucumber, bread, and of course good quality olive oil.
Speaking of olive oil, Andalusia is the largest olive growing area in the world. Used for cooking, dressing salads, and drizzling on bread, it is a true delight.
Although the idea of tapas is associated with Spanish cuisine in general, it is particularly important in Andalusia. Many bars in Granada and other Andalusian destinations serve a free tapa with your drink, depending on where you are you may even get to choose your freebie from an extensive menu! Expect cheese, fried fish, croquetas, ensaladilla and more.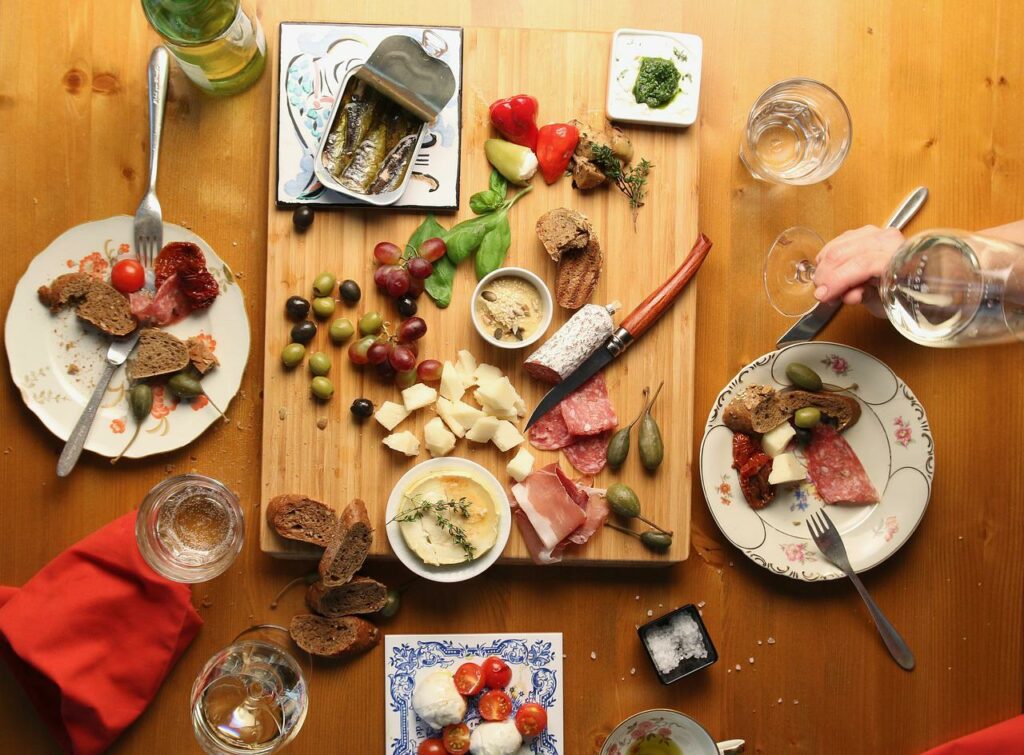 Top Tips for Eating in Spain
Here are some top tips to get the most out of your culinary trip around Spain.
Avoid tourist traps. It goes without saying but to try the best food in each region, it's essential to stay away from restaurants catering to foreign tourists, especially in large cities. Head off the beaten track and seek out places full of local diners. If possible, head to small towns not usually included in a tourist's itinerary. This is the best way to get a more authentic taste of the region.
If you're cooking for yourself, head to the local market. Doing so will make sure you pick up the produce that is in season and therefore at its best. Don't be afraid to ask for some tips on how to cook or prepare the ingredient to get the most out of it.
Try new things. Never eaten snails? Now's your chance. Visiting Spain provides the opportunity to sample foods you might never have tried before, don't miss out!