This year as we plan our vacations out, whether they're for Summer or more towards the holidays, things might look a little bit different while planning than they did in 2020. Not everyone is going to be 100% comfortable staying in hotels right now, and campsites aren't always the most comfortable.
Lots of people have invested in RV's over the last year in search of an easy way to travel and see the sights without having to count on other people to uphold the safety protocols they expect. Enter Airbnb. The great thing about Airbnb is you have the "comforts of home" just away from home.
And with millions of verified genuine reviews, you can really get a sense of what you'll be walking into during your stay. You also have a lot more options at your fingertips based on budgetary restrictions you may be working with. So, here are some tips on how to find the best Airbnb for your family and things to bring along with you to make the trip even better! 
Location, Location, Location
Location is everything in life. We use it to determine virtually every decision we make. So, when paying your hard-earned money for a family vacation, make sure you're really reading the fine print on where you're potentially booking. Sometimes, a potential spot to stay in the city you're looking to visit may seem too good to be true based on the price tag.
Double-check maps and mile filters to make sure it's not so far off the beaten path that it ends up putting a damper on the number of things you'll all be able to do after traveling to get there. Whether you're traveling to Rome, Italy or Rome, Illinois; location is everything. 
Filtering Fanatic
It's honestly amazing the sheer amount of filters there are on the Airbnb website. Obvious initial filters like location, price, and essentials are a given. Do you need to make sure there's Wifi? A French Press? Dog Friendly? Whatever you need to know, there's a filter for that. You can even explore filters further, like what style of home you want. You can literally filter out homes that aren't castles (who doesn't want to live in a castle? if only for a weekend).
More travel inspiration:
Read the Reviews
Sounds like a given, right? But not always adhered to. After all your filtering, you're still going to be left with many properties to look through. A good idea is to really only plan on booking and further reviewing properties with a 4.5 or higher review average.
As you're reading reviews, pay close attention to what potential gripe the reviewer had. Some of these might not even be a big deal to you, let alone a deal-breaker. Typically, the longer the review, the more thoughtful the review, so it's a good idea to pay special attention to those. After reading all the reviews, it's time to decide and pull the trigger on the house of your dreams for the week.
Airbnb Plus
It is also worth considering using Airbnb plus. In 2018, Airbnb launched Airbnb Plus, which is a carefully curated collection of properties that have been vetted based on their top-notch hospitality and gorgeous design of the properties. There's also an Airbnb luxe filter which is like searching Airbnb Plus then adding an even higher-end filter to the results you'll be getting.
If your family is a massive fan of architecture and the devil in all the details, this is an excellent option you can utilize. It's worth noting, however, that not all locations offer Plus or Luxe.
Read the Rules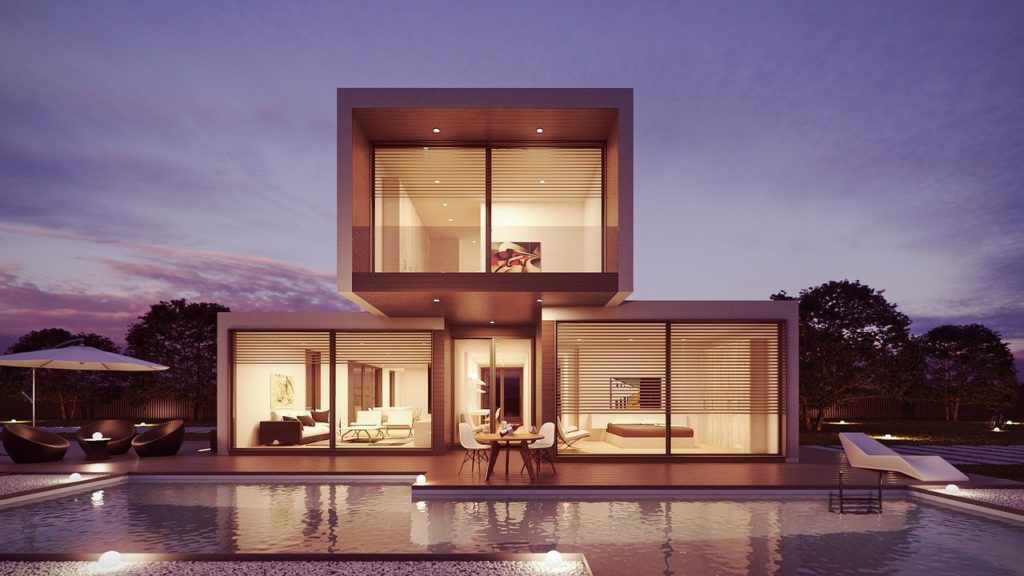 Under every listing, there is going to be a section regarding the rules that the property owner expects all guests to adhere to. While this is almost as easy to overlook as a "terms of service" agreement we all skip over on websites or apps, it's essential to read these details in full. Some hosts can have some stringent rules that you wouldn't usually think of and could potentially break (especially if you're traveling with young children), and then you'll be stuck with a bill that wasn't in your initial travel budget.
Booking through Airbnb is an exciting way to travel because you have the option of making your travel accommodations a little bit more untraditional. Staying in unique places can enhance the memory-making of your family trip, not to mention you're much more comfortable in a "home away from home" than a hotel. 
Explore the world: