In this article, you'll find a shortlist of seven best jobs for digital nomads that will allow you to travel the world while working online.
In an ever changing world, many of us have had to make the decision to take our work outside of the office and make daily adjustments to our professional and personal life. Why not explore careers that aren't only based behind a desk? Remote work is becoming more common, and employers are realizing they can save on overhead costs by outsourcing their work all over the world. 
Digital nomads have been doing virtual work for years, but now these options are transitioning into our realities and giving people flexibility, independence, and the option to create and produce from anywhere. Here are the best 7 jobs for digital nomads—see if they might be a great fit for you! 
7 Best Jobs for Digital Nomads
Social Media Management
Social media is truly everywhere, but there is a lot more to a company's media outreach than just a daily Instagram post. Social media managers need to have an understanding of media trends, creative content creation, video editing, and strong written communication skills. Your role may be to increase traffic to social media accounts, partner with social media influencers, and possibly even create original content yourself. 
UI/UX Designer
UI/UX Designers essentially create user-friendly interfaces that allow users to interact with the more technical aspects of a technology platform. These designers need to have a strong research background, the ability to create functional prototypes, an understanding and ability to create wireframing, and a strong grasp of digital design and visual communication. This option may require more formal training, but there are an immense amount of learning tools to get you prepared, if this is the right path for you!
Digital Entrepreneur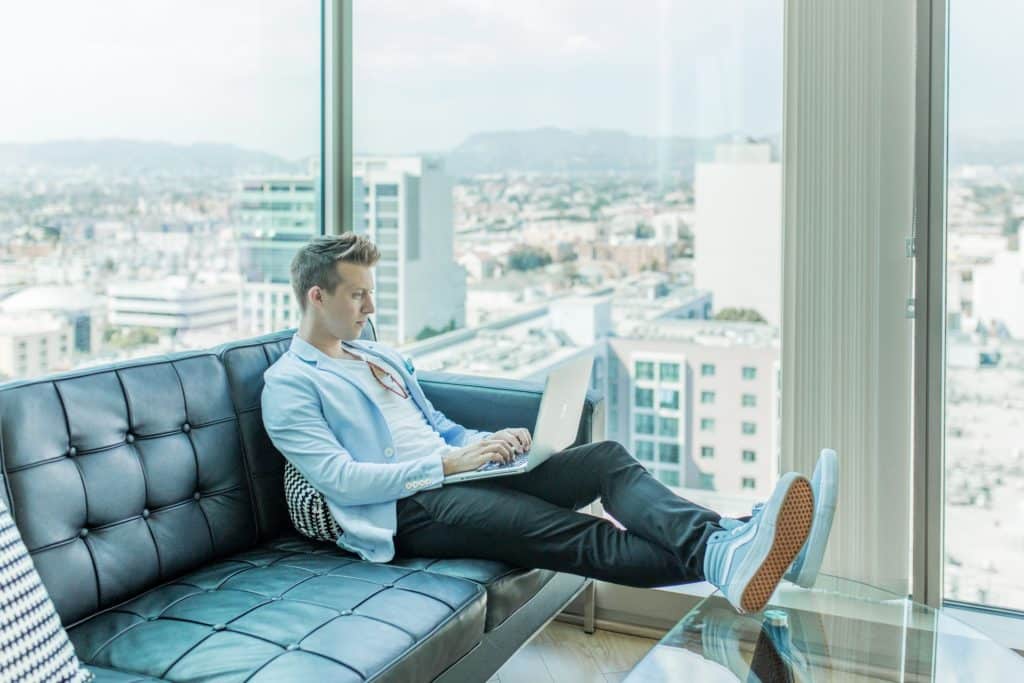 From the generation of young digital visionaries, digital entrepreneurs are those who built a business with an online service, such as price comparators, online ticket booking platform, tools for organizing your ebooks, for example. Many of the online platforms we use daily in our personal and business life are being run by entrepreneurs who can run a business 100% digital. Some online products have the capacity to grow globally and become a successful startup.
Developer (Web or Mobile) 
Developers are the architects of websites. They create web pages from the ground up, as well as assist with recurrent technical maintenance. Many companies find the concept of creating an entire website from scratch overwhelming, but developers take the reigns and craft and design sites that users want to explore. It is helpful to have a background in IT and a good understanding of graphic design. It is also useful to work with a digital outsourcing agency as well.
Read some more inspiring articles:
Webmaster
Webmasters are the best IT gurus out there. If you are gifted in organizing and managing websites, have experience with WordPress, Shopify, and basic coding skills, this could be a great fit for you. You will be tasked with fixing bugs, resolving performance issues with websites, and monitoring statistics and data to ensure positive performance and an easy-to-navigate user experience. 
SEO specialist 
SEO or Search Engine Optimization has become the lifeline of many companies trying to stay competitive in the digital space. SEO specialists have a strong research background, they understand online market trends, and know how to craft content in a way that makes it more accessible and drives traffic to their site. You also need to have a strong understanding of keywords, Google Analytics, and backlinking. As with so many careers for digital nomads, there are a plethora of online resources and classes you can take, if you're looking to hone in on these particular skills. 
Online Teaching 
If you already have a background in education or working with kids, exploring the world of online English teaching can be an excellent option for a digital nomad. Most 
programs are based out of Asia, so if you're located in the Western Hemisphere, hours can be a bit crazy. Teaching is also a wonderful choice if you're looking for flexibility (many companies allow you to choose your hours and if you work or not). 
Many also offer incentives for securing return students, on-time students, and positive reviews from parents. As always, it's important to remember that children are the purpose of teaching—make sure your focus is on the kids, and you'll do great! To learn more about teaching English online, where to start and which platforms would be the best for you, read our article Teaching English Online: How to Find the Best Fit for You.
Content writer 
A strong grasp of grammar, conventions, and creativity is required for the kit of a content writer. Companies are always looking for writers that can conform to their brand and style. Explore websites looking for guest posts, editing assistance, and even ghostwriting to add to your digital nomad skill set. Content writing can be anything from translations, creations, and summaries. Some are looking for original work and others want you to conform to their brand—find something that resonates with you and follow that! 
Becoming a digital nomad and finding the best remote fit for you can open many doors and allow you to choose how you spend your work days. If you don't already have some of the required skills for these jobs, don't worry, there are plenty of online resources for learning, practicing and perfecting these tools. Your digital nomad journey starts when your search starts—so get out there and find the option for you! 
Remember to focus on your skills and abilities when applying for a remote position, but also keep in mind that you may have a vast amount of on-the-job training to do, or you may have to seek other forms of professional development on your own. Also keep in mind that becoming a digital nomad will allow you new kinds of flexibility, creativity, and freedom- but make sure that you select an industry that is inspiring and sustainable for you, especially if you're working from an island paradise-your motivation and ability to complete projects will be more important than ever. And last but not least, before starting roaming around thew world, don't forget to get your digital nomad travel insurance.
Good luck and safe journey!
Pack & travel!