Only a few destinations can compete with the incredible diversity of landscapes and fascinating wildlife species of the Galapagos Islands. Whether you're looking to relax on the beach or explore unspoilt nature while discovering unique wildlife, the Galapagos will not leave you disappointed. As a protected national park, the Galapagos Islands limit the number of visitors, so you will find plenty of places to explore in seclusion. If you're planning a trip to this archipelago, refer to our list of the best places in the Galapagos.
Best places in the Galapagos
Bartolome Island
Bartolome Island should be on top of your list of places to visit in the Galapagos. It's most famous for its jaw-dropping views of volcanic landscapes, incredible scuba diving and underwater wildlife viewing opportunities, and where you can snorkel with playful sea lions and quirky penguins.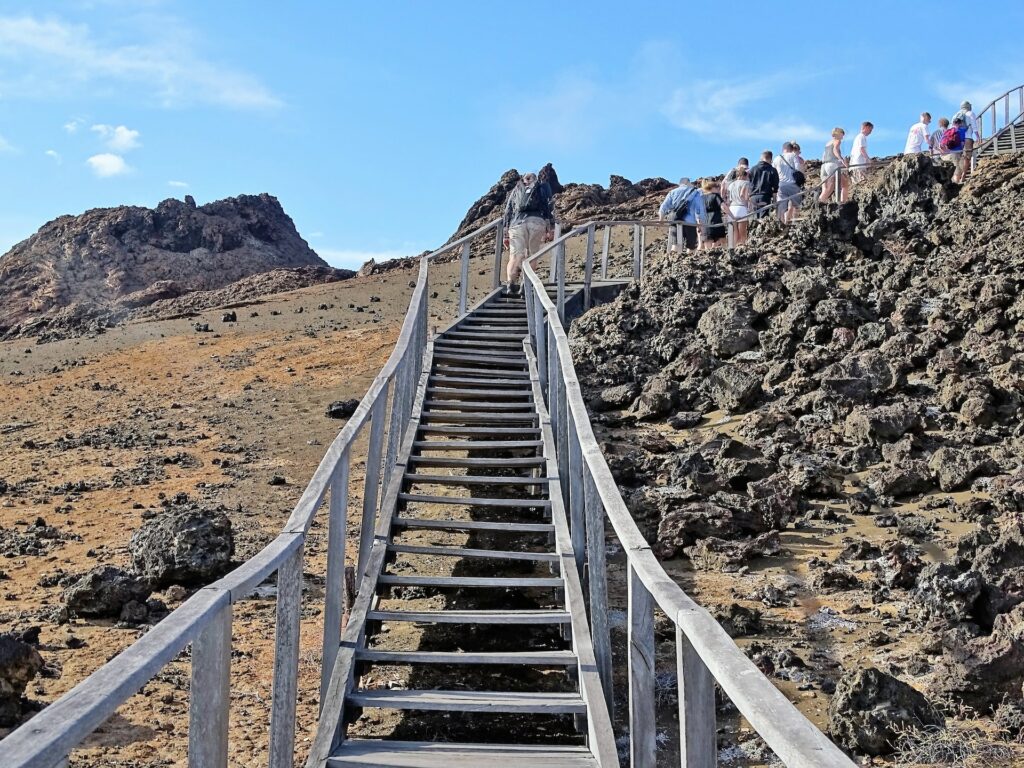 Bartolome is one of the most photographed islands in the Galapagos. Its landscape consists of vivid black and red lava, a deep blue sea, lush green vegetation, and golden sand. The beautiful contrasts make it a favourite spot for photographers. In addition, Bartolome has a viewpoint where you can marvel at breathtaking 360-degree views of the island. 
If you're here for the wildlife, you are in for a treat! The island is home to a small colony of Galapagos penguins, and you could come across them during your snorkelling adventure. You'll also find sea lions, colourful tropical fish, and green sea turtles. When cruising around the shallow waters of Bartolome Island, you could be lucky to spot white-tip reef sharks. The island is also home to fascinating bird species, including the Galapagos hawks.
Isabela Island
Since the Galapagos consists of many different islands, the best way to get around is to go on a cruise. Taking a luxury cruise in the Galapagos is the most popular way to explore its many islands, including Isabela Island, the biggest in the Galapagos archipelago. Isabela exudes a small-town vibe with beautiful beaches and fun attractions to explore. It's also an ideal base for your Galapagos adventure, offering numerous accommodation options.
You can explore Isabela Island on foot or by bicycle. There are only a few cars on the island, which makes riding a bicycle safer for visitors. Once you have your bike, head to Concha de Perla, a lovely bay with crystal-clear waters and ideal for swimming and snorkelling. You could spot penguins and sea lions while here.
Another lovely spot to enjoy swimming in Isabela Island is Puerto Villamil Beach, a stunning stretch of beach in Puerto Villamil town. Aside from swimming, it's a lovely place to relax in a hammock or enjoy refreshing drinks from its seaside bars.
Check out the Flamingo Lagoon, where you can spot Galapagos flamingos and other birds combing the water for food. If you're into hiking, visit the Isabela Wetlands. You can hike through its network of boardwalk pathways taking you to scenic lakes, mangrove swamps, lagoons, and viewpoint spots.
Looking for some more outdooor adventures?
Santiago Island
Santiago is another beautiful island to visit while touring the Galapagos. It has a unique landscape formation featuring smooth and uneven surfaces resulting from lava fluid. The island is in the central west area of the archipelago and formed as a result of two overlapping volcanoes. The lava eruption on Santiago Island resulted in the extraordinary landscape formations the island is known for. In fact, most visitors would come here to admire its spectacular scenery.
Aside from its unique landscape, Santiago Island is also famous for its wide variety of wildlife. Like the other islands in the Galapagos, Santiago Island is home to a wide variety of wildlife, such as sea turtles, sharks, sea lions, dolphins, marine iguanas, tortoises, and more.
Santiago Island's main attraction is Puerto Egas, a beautiful black beach formed due to volcanic eruptions. During the 1950s, the beach was the centre of the salt mining industry. Nowadays, it's a popular spot for geologists and biologists.
Another popular attraction on Santiago Island is the magnificent Espumilla beach, which you'll find on the island's north coast. It's a popular spot for swimming and enjoying water sports, such as snorkelling and kayaking.
Santa Cruz
The Galapagos consists of many different islands. Thus, one of the best ways to explore the archipelago is to go on a cruise. You will find many excellent cruises throughout the Galapagos, offering the perfect way to explore the islands and discover incredible wildlife. Make sure to include the island of Santa Cruz during your cruise. It's one of the most populated islands and is home to the largest town in the archipelago, Puerto Ayora.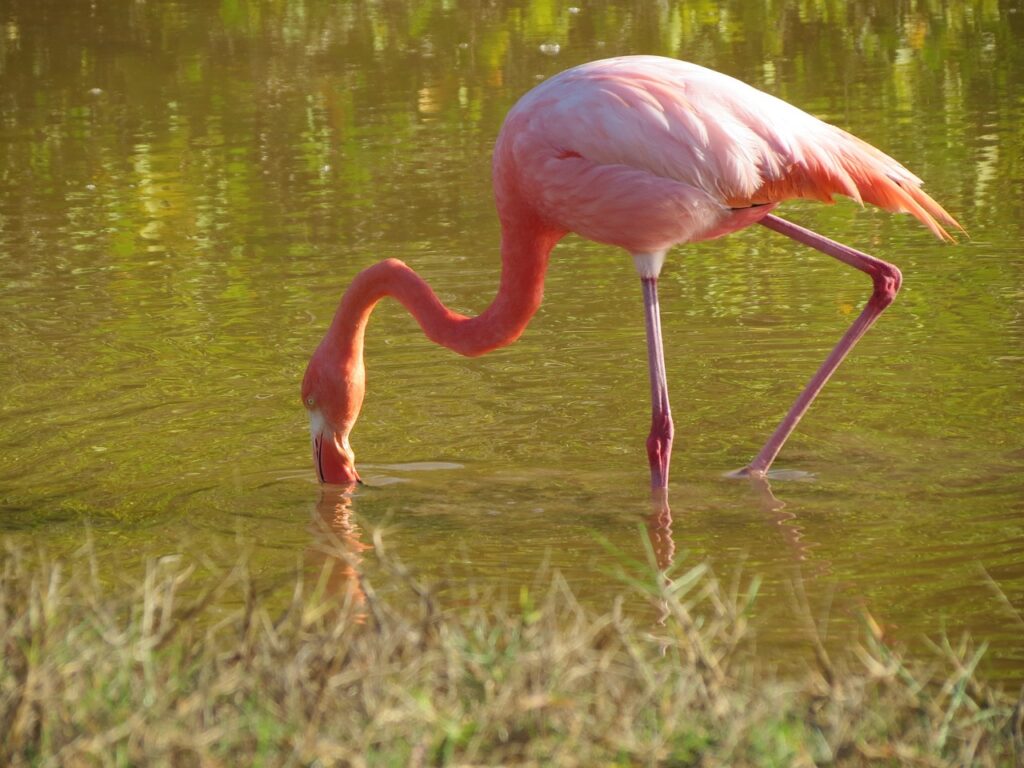 Puerto Ayora is an ideal base for your holiday in the Galapagos, as it's home to many hotels and restaurants and has all the comforts you would expect from a tourist town. It's also an ideal base for cruising the Galapagos and offers plenty of fun activities.
Visit the bustling Puerto Ayora fish market to learn more about the local life. It's also the best place to shop for freshly caught seafood and local produce, perfect for when you have a kitchen in your accommodation. If you're up for water adventures, go snorkelling in Las Grietas, a stunning clear pool between two volcanic cliffs.
Fernandina Island
If you want to explore remote destinations during your Galapagos cruise, visit Fernandina Island. It's one of the most secluded islands in the archipelago, located about 500 miles from the mainland of Ecuador. You will be blown away by its gorgeous coastlines and incredible landscape formations.

Most tourists would flock to Fernandina Island to admire its stunning landscapes and enjoy a closer look at the volcanic crater. Another attraction to visit is the Black Lava rocks, where you can find hundreds of marine iguanas, offering a magnificent wildlife viewing experience.
Aside from marine iguanas, you'll also see other wildlife, such as penguins, sea lions, seahorses, pelicans, and a variety of sharks, sea turtles, and manta rays. Another fascinating feature of Fernandina Island is that you can observe two different types of lava flows during an active volcanic eruption.
Pack & travel: