You've dreamt about it since you were young, the wedding of your dreams. You have a nomadic spirit and adventurous nature–meaning you would consider having your wedding anywhere in the world. Destination weddings aren't for everyone, but if you choose to have people travel for you, you'll want to pick something spectacular.
Whether you are just exploring venue options or you are serious about choosing a wedding location, we're here to give you some of the top wedding locations across the world. You can read through and see if any of them catch your eye!
The best wedding locations
Making The Big Decision
Before we get into the best wedding locations, if you are still unsure about planning a destination wedding, you will want to be financially prepared and 100% sure it's something you want. The average wedding cost can land between $10k-30k depending on your preferences. Keep in mind, if your wedding requires a flight and hotel stay, this will add to your budget. Weigh all the pros and cons before you decide! Destination weddings are so amazing when they are done right, but it's important to be prepared!
Wedding Locations
While we couldn't fit all of them in, these are some timeless wedding locations that will take your breath away!
Santorini, Greece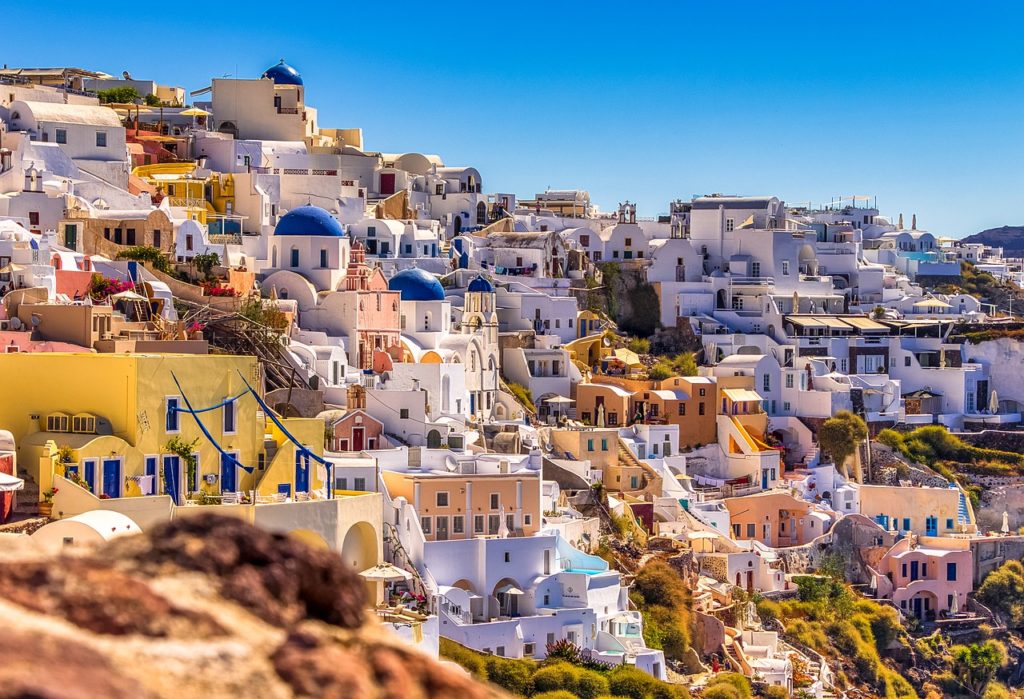 A destination that matches seamlessly with a bride's beautiful white dress, the Greek Island of Santorini. The brilliant white houses with the famous cobalt blue roofs hug the ocean to provide spectacular views. Choose a beach wedding during sunset for an unforgettable wedding and trip for all your guests. You will have pictures you can hang on your walls for years to come.
Get more inspiration for your honeymoon:
Fiji
If you're into something more tropical for your wedding, look no further than Fiji. Walk down the aisle in soft white sand to greet the love of your life. With more than 3,000 islands making up the archipelago, you have many choices for your wedding location. If you have always dreamed of an exotic, beachside wedding, this is a destination the two of you will love.
Tuscany, Italy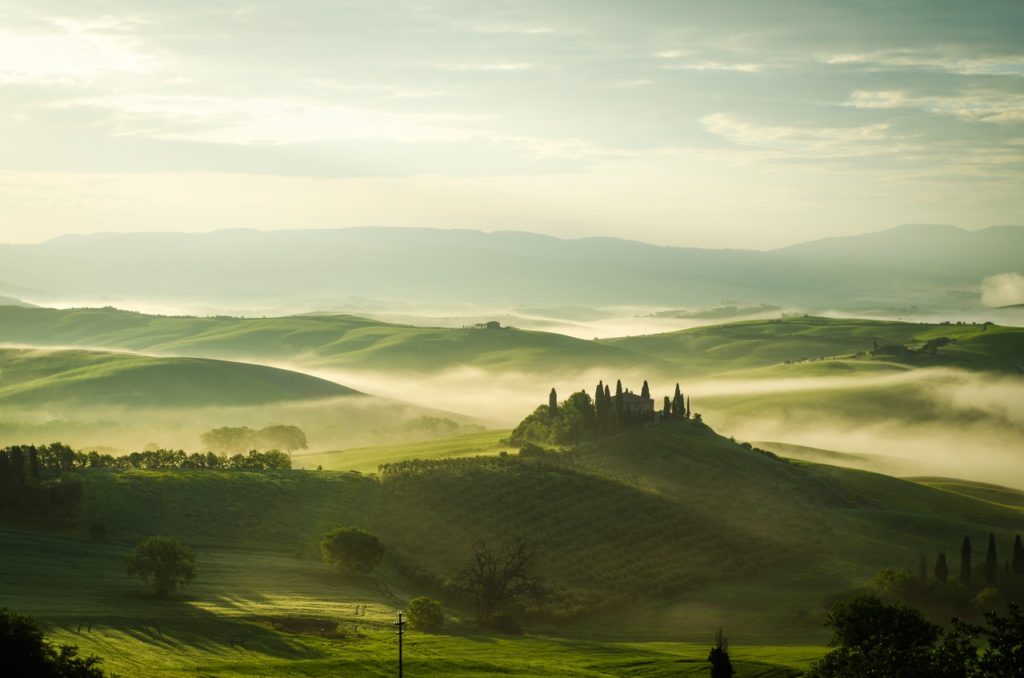 Tuscany offers the brilliance and calm nature of Italy's vineyard region. It's capital, Florence, is home to some beautiful architecture and art. There is so much romance, culture, and history in this region that will make for a perfect wedding. Endless fields of rolling vineyards, the Tuscan hills are a great location for setting up a romantic wedding.
The Hamptons, New York
Everyone has heard of the Hamptons and it's home to celebrity summer beach vacations in New York. With an elegant feel to it and a destination that is still within the US, the Hamptons is a great option. It is home to some exceptional wedding venues located along the water, farmland, or historic buildings.
Nantucket, Massachusetts
Nantucket isn't just one of the most fabulous vacation destinations, but it's also a gorgeous island for your wedding.  If you dream of a beach wedding, you and your guests will enjoy breathtaking views. 
For the wedding reception, you can choose among the available local venues. If you want a more intimate wedding, book one of the luxury homes and host it there.
More travel tips
Saint Lucia, Caribbean
White volcanic sand, sapphire water, tall mountains, and cascading waterfalls this island is any beach lover's dream. The Caribbean offers something different than other beach wedding destinations because it offers a rainforest which leads to many brilliant waterfalls. If you're into the jungle, beach vibes, choose Saint Lucia!
Lake Tahoe, California
Forget the beach and vineyards, have you always dreamed of getting married on a lake? Well, Lake Tahoe is a setting that is stunning and picturesque. Not only can you book a lakeside venue, but you also have the mountains in the background with that crisp and clean mountain air. During the summer and spring season, Lake Tahoe glistens in the sun. On top of that, if you are looking to stay in the US, this is a great destination to choose.
Paris, France
In France's capital city, romance rings a bell on every corner. Paris has always been synonymous with love, so it's no wonder you would choose this as your dream wedding destination. Artistic and architectural wonders and of course the Eiffel Tower make the city enchanting. Finding a spot to host your wedding in this charming city presents no challenges. Paris is a timeless wedding background for all your photos.
Bali, Indonesia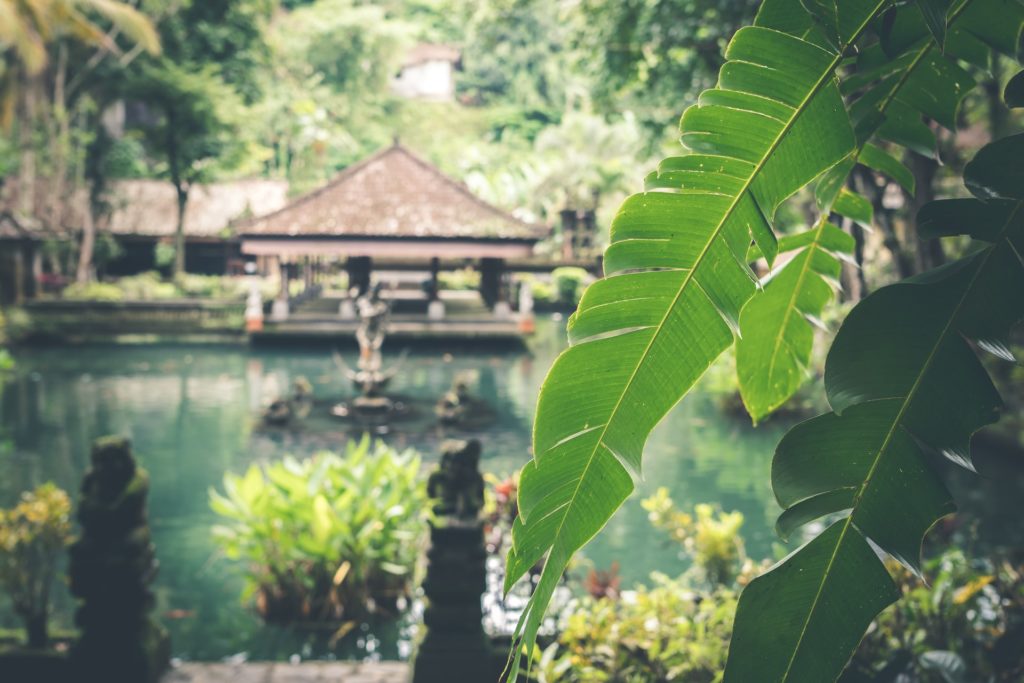 If you've ever been to Southeast Asia, you know it holds a lot of culture and is super lush. Bali has a rainy season, so you must make sure that you avoid the months of October to April. Otherwise, you should be in the clear for holding a wedding there the rest of the year. Bali is awesome because it's well off the beaten track so you will be able to have plenty of beautiful space to have the wedding of your dreams.