Bhutan is a small country but there are loads to see in there ranging from snow-covered mountains to splendid rivers and a huge variety of trees. If you are heading over there for the first time then it's best advised that you chalk out some sort of travel plan.
Also if you plan on backpacking then know that Bhutan is considered to be one of the ideal backpacking destinations. Know that there is a Bhutan budget trip which is planned annually by backpackers across the globe. It is also a very budget friendly and travels friendly destination in Asia.
If you are looking for where to stay in Bhutan and Asia, we recommend some of the best hotels for different budgets.
When we travel, we book our hotels through TripAdvisor, one of the best websites to compare prices.
We also use a lot AirBnB to book local apartments. If you have never used AirBnB before, you can have a $40 discount for your first booking through this link.
Always make sure you travel with travel insurance! Be adventurous, but not careless.
Check out some of the most reliable insurance companies out there: True Traveller if you're European and World Nomads if you're from elsewhere.
If you love animals and you prefer going local during your travels, try housesitting, which is an amazing way to travel the world while taking care of the pets whose owners are on vacation. If you use TrustedHousesitters with this link you'll get $20 discount on annual membership.
Bhutan Itinerary For First Timers
If you are traveling with family then it is best to book a package tour from a local travel agency like Tourism Bhutan. But if you are traveling alone and don't have an itinerary then here's one which you can use.
Paro International Airport
Arriving at Paro International airport is magical. The view is just so breathtaking, its beauty truly can't be described.
There are strong mountain ranges topped off, which snow peaks which makes the area look magical. The first place to head to after there will be to drive to the capital Thimphu. Then head to Buddha Dordema where the largest Buddha statue is located.
Check out Thimphu, Bhutan's capital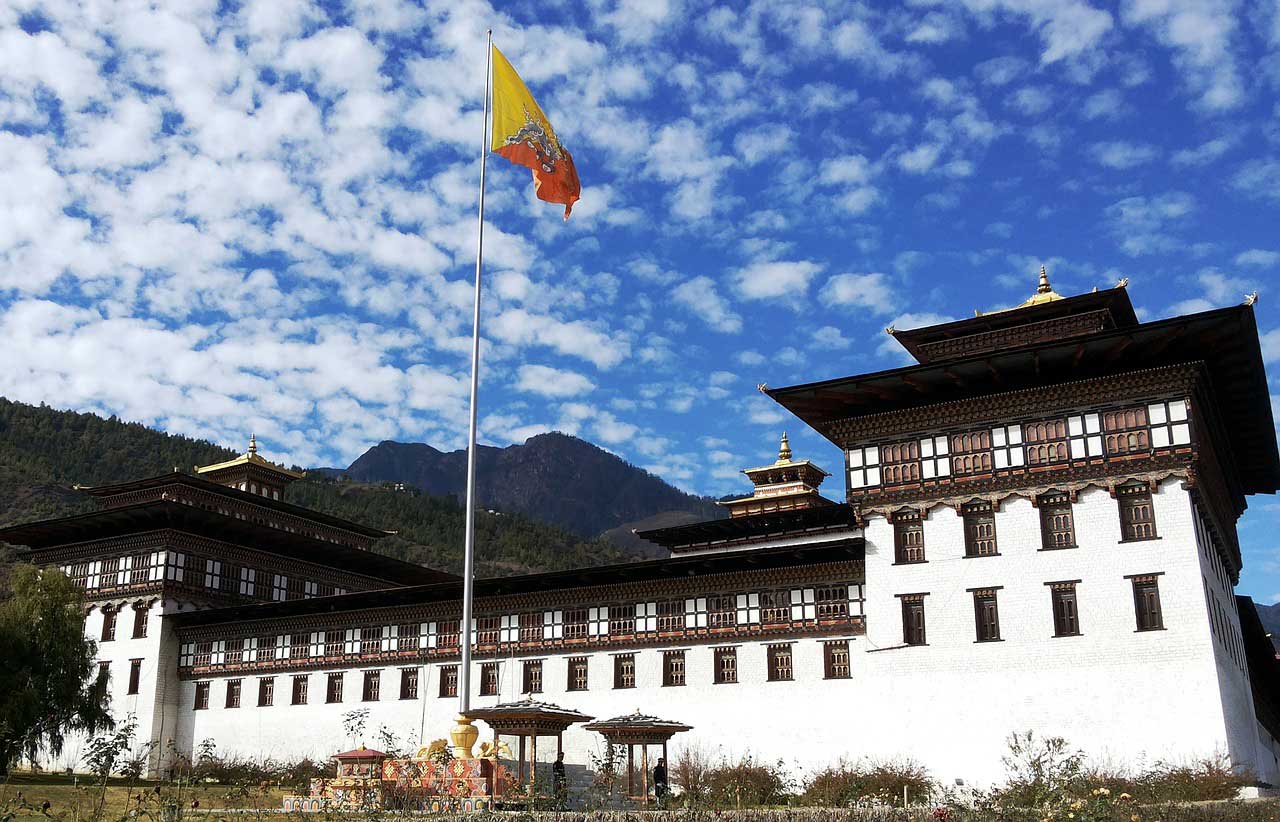 Head over to the whitewashed memorial chorten. This is a spiritual place and where people worship daily. It is said that you will get good karma in the next life if you visit here. Then head over to the centenary market where you will get to buy the best products and also one weird one.
Amongst the weird ones, there are strings of hardened cheese of yak which are literally hanging everywhere. Enjoy some local flavors and have your lunch at one of the local restaurants which serve traditional food. Make sure you have the meat stews and ema datshi.
Engage in some archery
If you are a fan of 'Arrow' then you can try out your hand at archery which is the national sport of Bhutan. Here are lots of fans which host local tournaments and you can get some arrows in.
From there head over to Punakha. It will take around two hours to reach there. On the route, make sure you stop at the Dochula Pass and then at Wangdiphodrang.
Dochula pass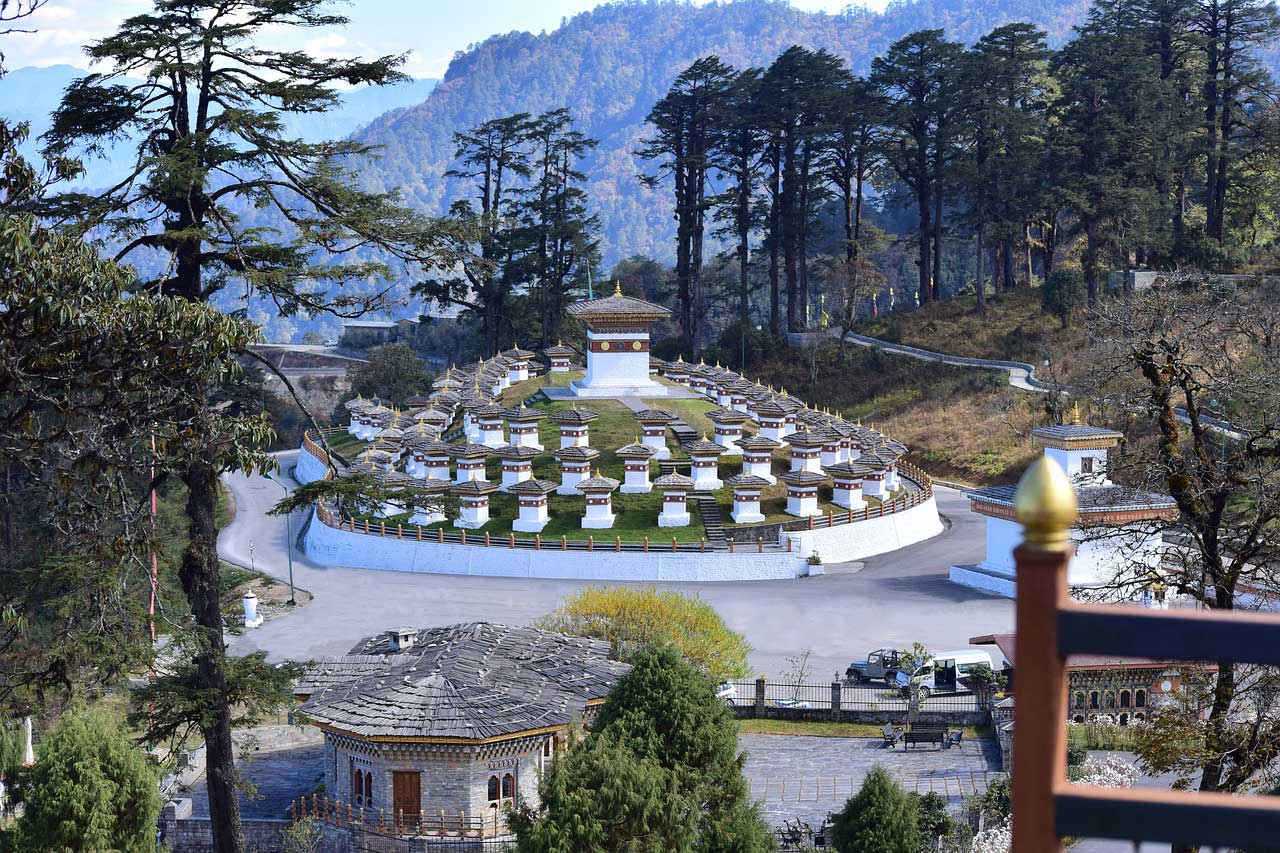 It's time to begin with Dochula Pass, which was once the site of a 2014 war between India and Bhutan. Come here to see the 108 memorial chortens. Each one represents one life which was lost. This facility honours fatalities on both sides. This is a gesture which is still unique and showcases the compassion of the Bhutanese. Next, visit the Goemba temple.
Wangdiphodrang & the Fertility Temple
Visit the Wangdiphodrang & the Fertility Temple, which is where you will get to see phalluses all over the place. The myth goes that there was a divine madman who was on a quest to fight off evil spirits. He was a womanizer and a notorious drinker.
He is said to have repelled enemies using thunderbolt from his magical penis. No matter how much this story makes you giggle, you should definitely visit this place once during hour trip and see the houses which are decorated with ejaculating phalluses which are said to deter gossipers from spreading rumors.
Visit Punakha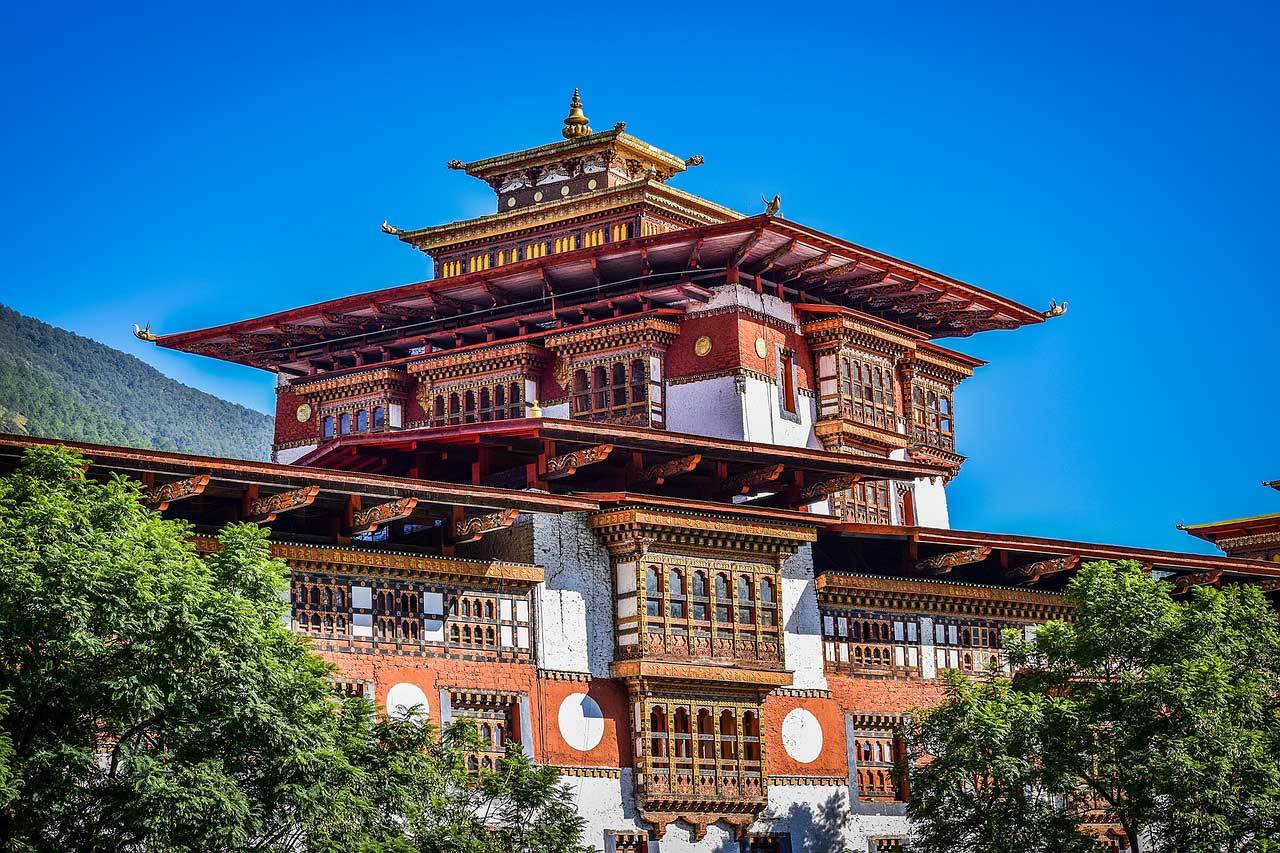 It's the location for the largest and highest suspension bridge in Bhutan. The bridge is decorated using colored flags and underneath it, you will be able to see the beautiful water filled canyon.
Overall, try to relax and see all the local attractions as well and take part in the festivities going on to get a good feel of the place which you are visiting. Bhutan is a splendid place which shouldn't be missed out on.