Read an overview of the best cities in Paraguay to visit, highlighting the famous and less known places.
Paraguay, little-known country nestled between touristy Argentina, Bolivia and Brazil, is rarely visited when following traditional South American tourist itineraries.
Paraguay is lacking famous attractions and tourist-oriented establishments and that is why this interesting country of big rivers, vast green landscapes, and rich indigenous culture is not on the Gringo Trail.
The smallest landlocked country in the entire continent is often called – The Heart of South America, referring to its geographical location in the center of the continent. Although Paraguay is not regarded as a major travel destination, the country has been recently experiencing a constant increase of tourists.
The population is dispersed mainly around the south-east regions of the state. There are also the places we visited and recommend to discover.
The western regions of the flat Chaco plains are incredibly hot and lacking proper infrastructure so we didn't manage to stop there, only passing by when arriving from the Bolivian Santa Cruz de la Sierra to the capital Asunción.
Best cities in Paraguay
Here are our tips on the cities in Paraguay to visit and what to do there.
Asunción: the hottest capital in the Americas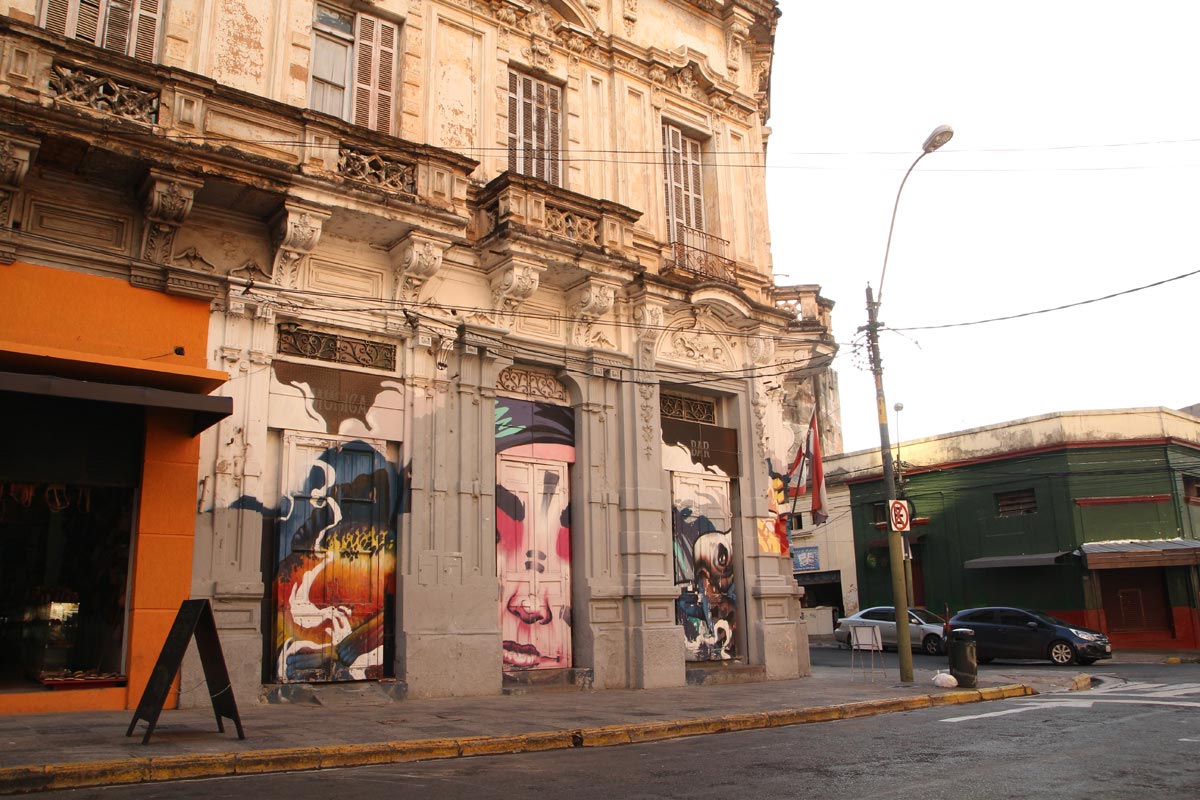 Asunción is considered to be the hottest capital in the Americas. We spent over a week in this metropolis and we can only agree. The whole country is rather flat and very hot for the most of the year, with the highest temperatures during summer months in the southern hemisphere (European winter).
The city has managed to stay off the tourist tracks, meaning a visit here is a unique cultural experience. Walking along the banks of River Paraguay offers nice city panorama views. You can admire Palacio de los López, the seat of the government and workplace for the president, which is located near the waterfront.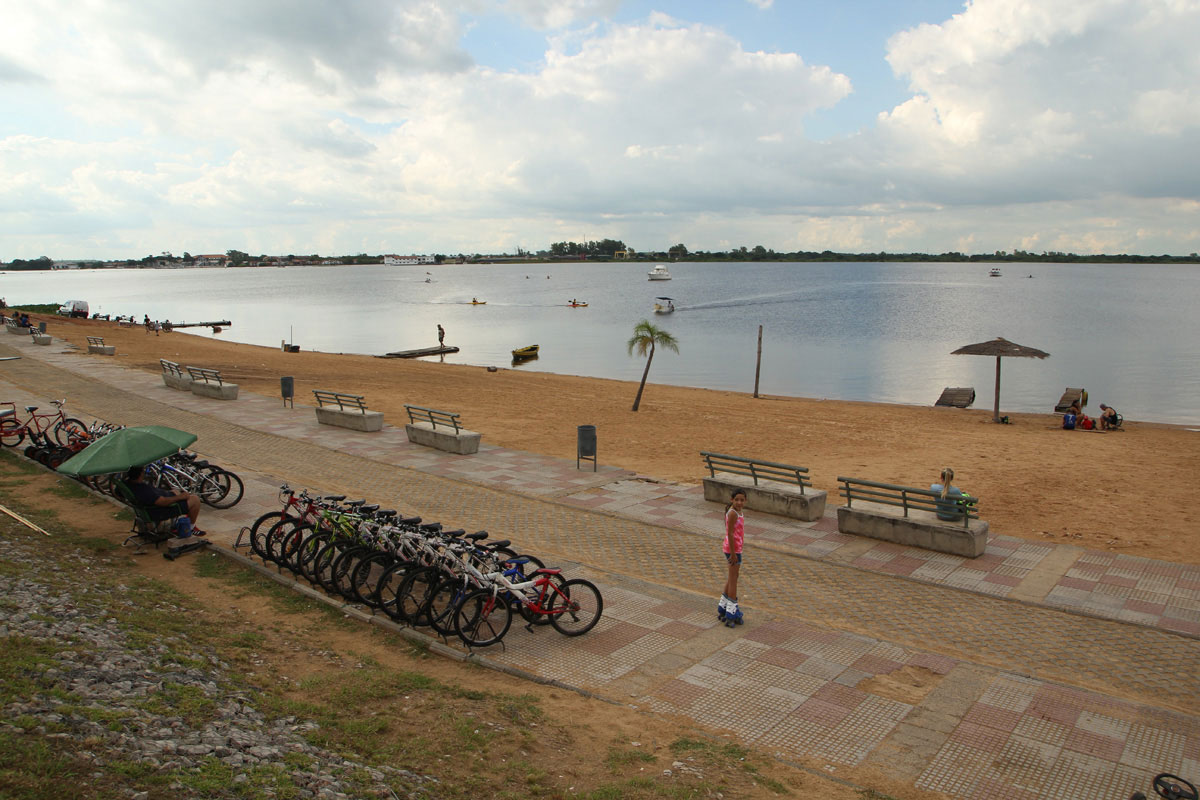 Bike rentals are available for pedal-addicted explorers. Small boats and water bikes are other options for exploring the bay. There is a city beach near the Presidential palace providing a sea atmosphere.
When exploring this area in February, I tried to get into the water but was forced to get back out when two passing policemen didn't like the idea. Cozy cafés and small stylish restaurants can also be found around the center.
The Botanical Garden is a true green oasis of the city, a perfect escape from the urban heat. There are two hiking paths available. Walking on those trails one doesn't feel like being in a botanical garden but in a naturally preserved forest with plenty of singing birds overhead. Book your accommodation in Asunción.
Read more about North& South America:
Visit Encarnación during the festivals!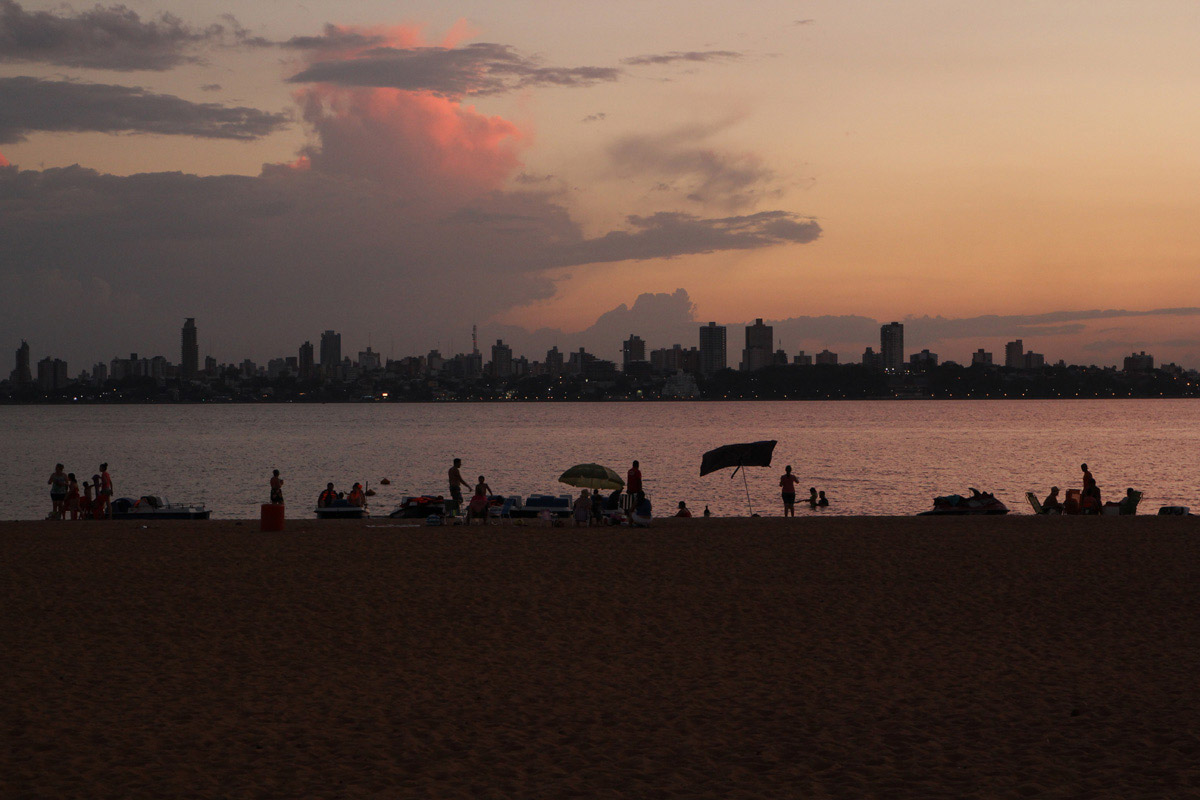 The city is situated on the Paraná River, the second longest river on the continent, with a beautiful clean beach, provides abundant facilities; bars, restaurants, sport fields and life guard service. The water temperature is not that refreshing but it is still enjoyable. The river shore is quite shallow without currents so one can have a good swim.
The roadside boulevard, Avenida Costanera offers nice views of the Argentinian city of Posadas on the opposite bank. The city is very cosmopolitan and most probably the most visited city in the country.
Immigrants from all over the world came in many waves and settled down in the area around two centuries ago and later after the Second World War. New colonies of Germans, Russians, Italians, Ukrainians, Japanese and Mennonites were spread all around the country.
Plaza de Armas, the main square, is composed of various immigrants' monuments, including Japanese garden. As we are from Eastern Europe, all that Slavic shop names were very familiar to us.
Do you want to travel the world, take care of someone's pets & stay in classy places while the owners are away? Read our Ultimate Guide To House Sitting to become a professional house sitter.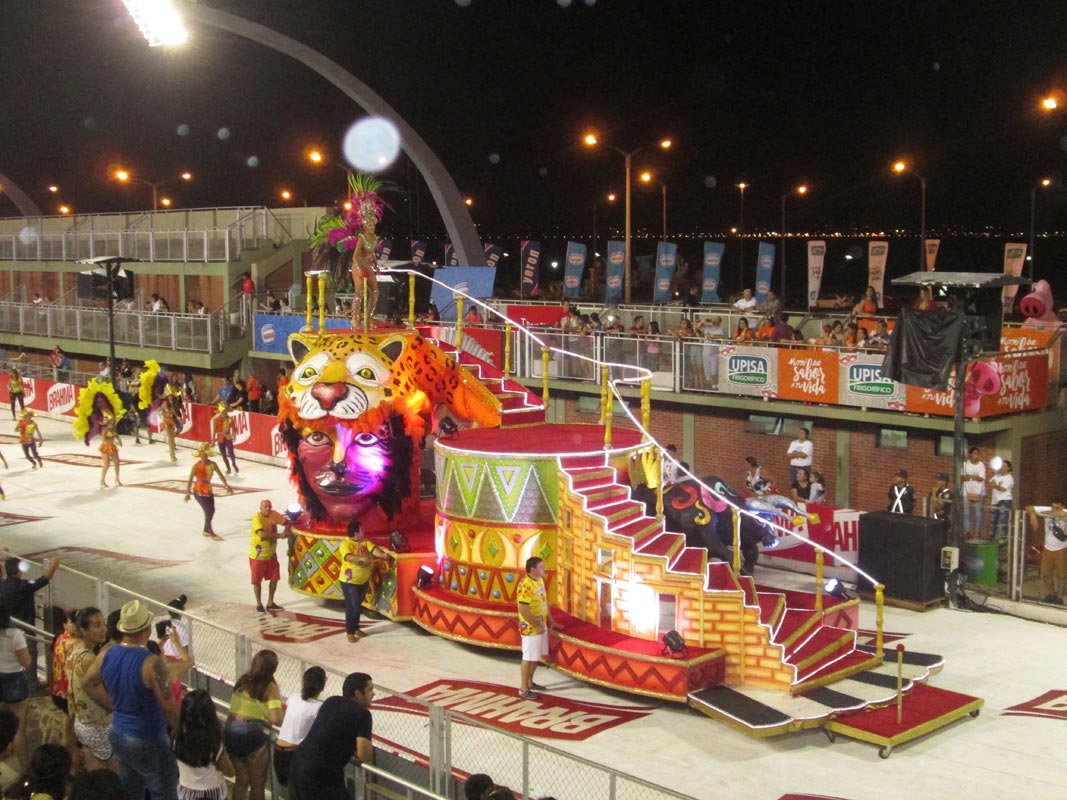 Carnival in Encarnación is definitely one of the "must-see" Paraguay's tourist attractions if you are around during the festival period (every Friday and Saturday in February). Everyone knows the Rio Carnival is the best, but the small town of Encarnación has nothing to envy.
It is much more affordable and less touristy. Sambodrome, which is a permanent structure featuring kind of an artificial street, is a place where all the samba dancers and floats parade past terraces full of spectators.
In the stands, there is a parallel party as dancing locals spray gallons and gallons of aerosol party snow foam all over the crowd.
A tip for the tickets: it's not possible to buy the tickets online so the official vending kiosk at the entrance of the Sambodromo is the only recommended place to buy them. Come earlier during the day or better buy tickets day(s) in advance in order to avoid the queue.
Book your accommodation in Encarnación. 
Get impressed by the Itaipú dam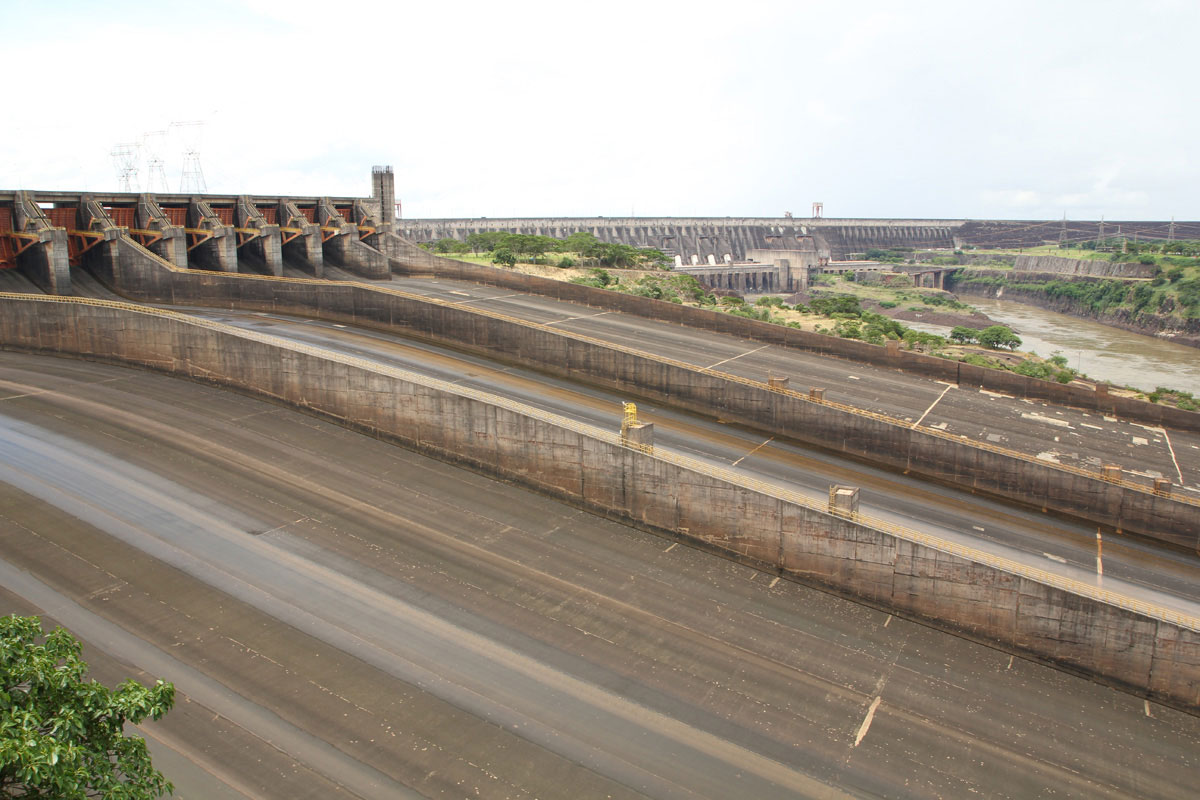 When preparing your itinerary of the best cities in Paraguay, don't miss out on this place. This huge hydroelectric dam located on the Upper Paraná River was built as a joint venture by Paraguay and Brazil in 1984. It is one of the world´s largest hydroelectric projects and is considered one of the seven wonders of the modern world.
The electricity generated by the power plant is enough to provide around 90% of Paraguay's needs and 20% of Brazil's. The dam can be visited from both countries. For those who would like to see the Paraguayan side, Ciudad del Este is the best starting point.
You can take public bus from the center going to Hernandarias, then get off at the main gate. The visitor center is open every day and you only need to show your passport for being able to take a tour.
All attractions are free of charge. Besides impressive guided tour, (don´t be disappointed if the spillway is not operating during your visit), there are other places worth visiting: a model of the dam in 1/100 scale, the Museum of the Guaraní land and culture among others.
There is a light show taking place on certain days which consists of illuminated music show screened on the reservoir walls. Booking in advance is required.
Shopaholics, head to Ciudad del Este
Ciudad del Este is a shopping heaven situated on the triple border with Brazil and Argentina. This second largest Paraguayan city lies on the Paraná River. You can buy just about anything there and everything comes at really good prices. Electronics, computer parts, perfumes, alcoholic beverages and other luxury stuff items are among the main goods for hordes of Brazilians and Argentinians who shop there and often re-sell the products for a profit in their home countries.
Beware of counterfeit items and stick to reputable stores. Ciudad del Este is connected to the Brazilian town Foz do Iguazu by an international bridge over the Paraná River. The latter town is famous for the magnificent Iguazu Falls which lie between Brazil and Argentina. Book your accommodation in Ciudad del Este. 
Pack & travel!
Paraguayan culture in a beverage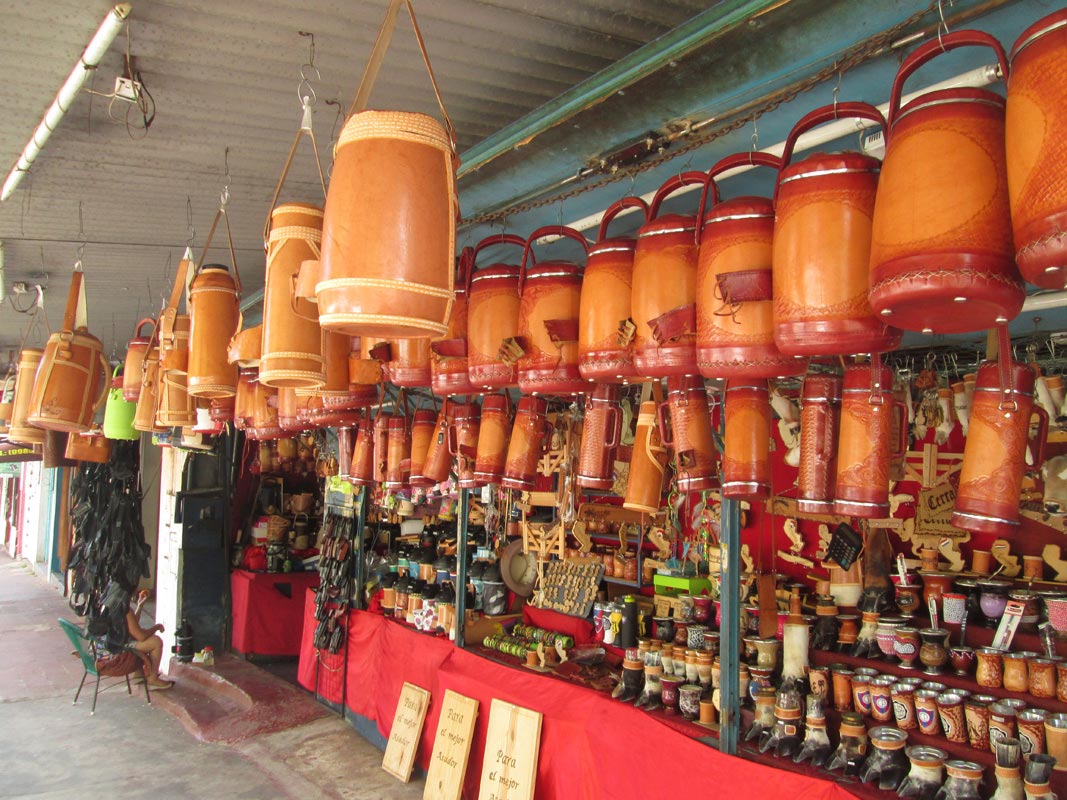 No visit to Paraguay would be complete without trying tereré, a healthy and refreshing beverage made of yerba maté. This Paraguayan national drink is similar to maté, a tea made with hot water commonly found in Argentina, Uruguay and southern Brazil.
Tereré is also an infusion made of yerba maté but prepared with ice water, sometimes enhanced with herbs. There is always tereré in streets of Paraguay. A Paraguayan rarely leaves his home without his tereré gear.
This delicious iced drink is served in guampa, a cow's horn cup, and is drunk using a bombilla, which is a filtered straw. An insulated thermos helps keep the right temperature of the ice water.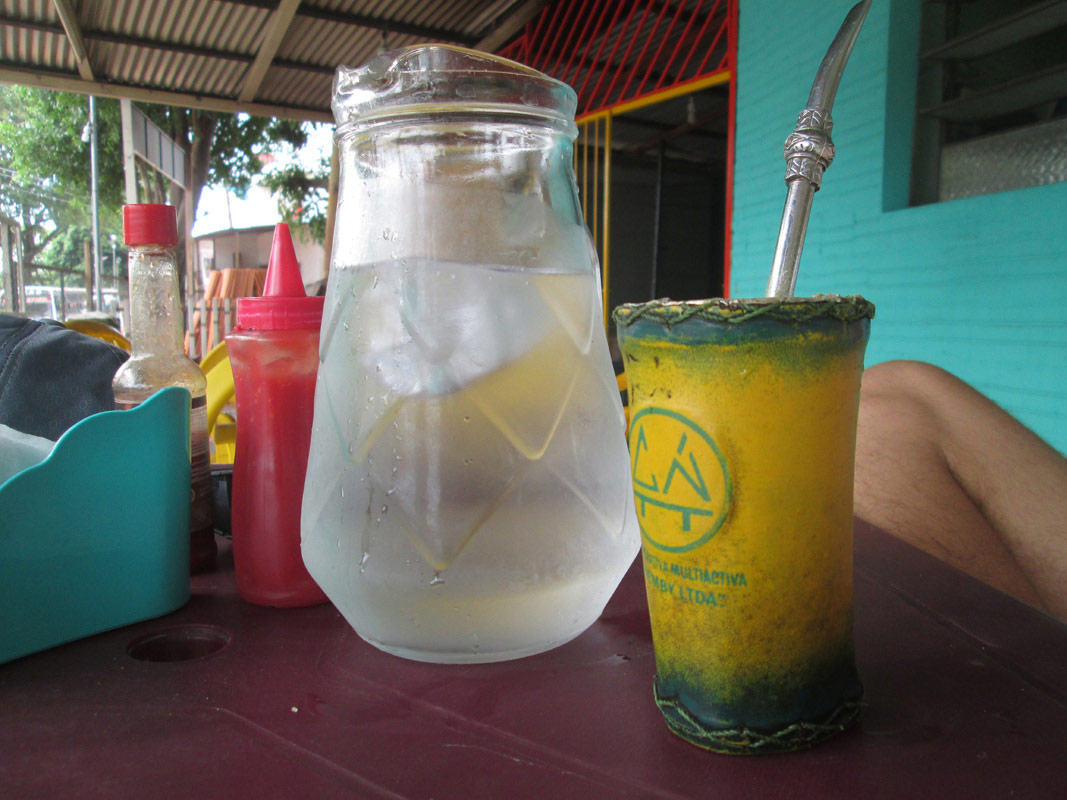 Tereré has an extraordinary social function in the Paraguayan culture, the drink is usually shared during lunch breaks, with friends and there is no family on the river beach without their tereré set. While Paraguayans drink their tereré, they hang out and visit with each other.
Paraguayan food to try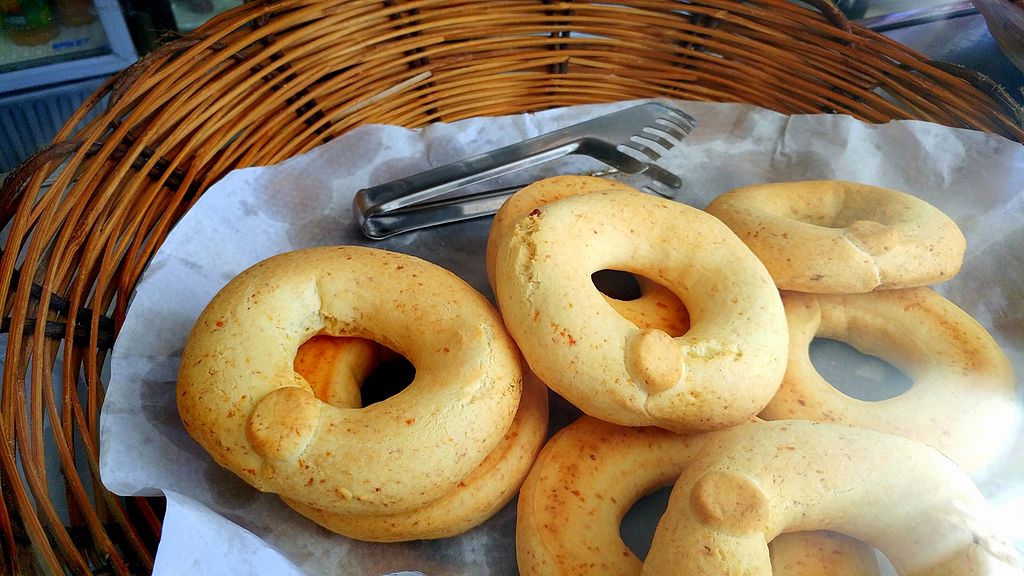 When roaming around cities in Paraguay, remember to taste the local food! Savory chipa is a cheese and anise bread made of yucca (manioc) and corn flour. These super tasty snacks are often sold in baskets on the roadside in Paraguay by street vendors for under a dollar.
You can eat it hot or cold but hot is definitely better. It has a dense, chewy texture. Chipa is a true culinary symbol of Paraguay. The town of Coronel Bogado located about an hour from Encarnación, the capital of chipas.
An annual festival takes place in December. Coronel Bogado is also known for significant number of Slavic communities, Eastern European descendents who came to the area about a century ago.
Both words, chipa and tereré, came from the Guaraní, the indigenous language spoken by about 90% of the population. Guaraní is an official language besides Spanish and it is one of the most widely-spoken indigenous languages in South America and the only one whose speakers include a large proportion of non-indigenous people.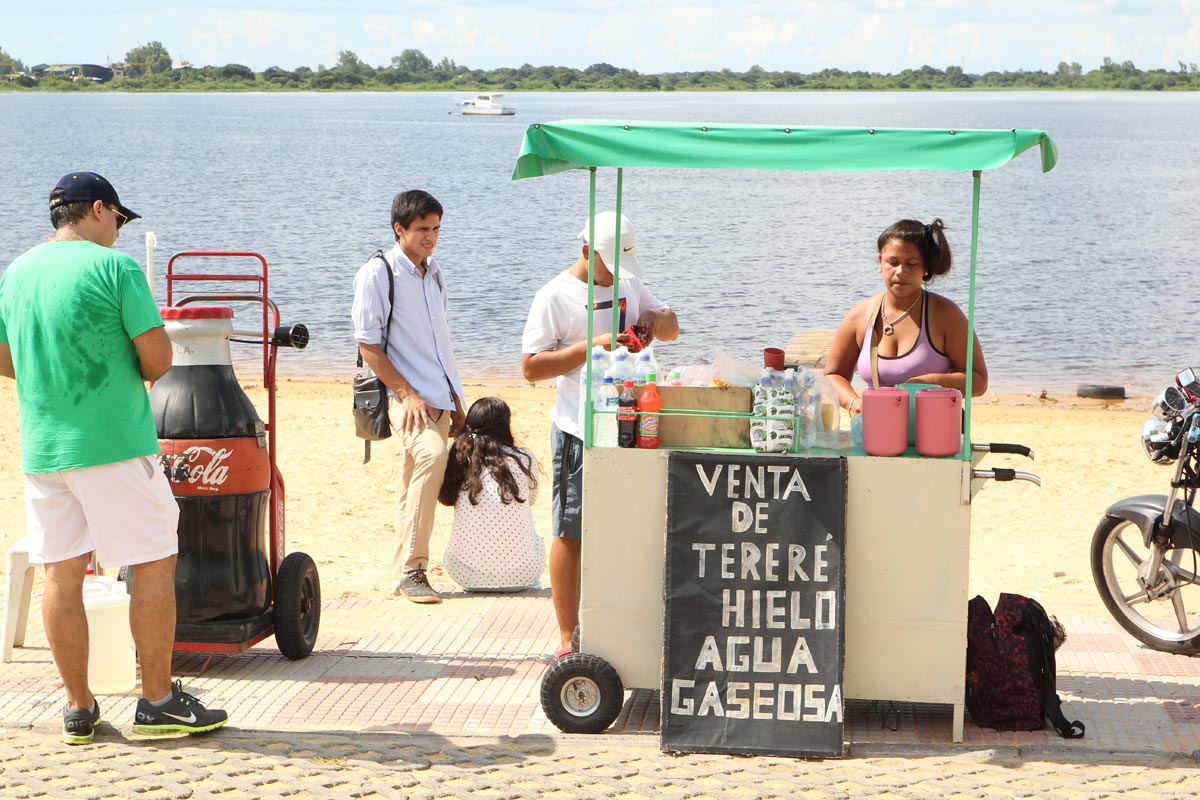 How to get Paraguayan visa
Your passport must be valid for a minimum of six months after your travel dates. All European Union citizens can visit Paraguay visa-free for up to 90 days. The same applies for citizens of Latin American countries.
Citizens of the United States, Canada, Australia, New Zealanad, Russia, India and Taiwan are required to pay a reciprocity fee to enter Paraguay. The fee varies from $135 to $160 depend-ing on the country of origin.
You can pay this fee in cash (USD) upon arrival only at the airport in Asunción. For other points of entry, you must get a visa prior to arrival.
These are some of the best places to visit in Paraguay. The pleasure of coming to this lesser-know South American country is not to see world attractions but to join in being a part of a unique, real country getting on with life.
Like it? Pin it!