One of the many things that is missed right now is traveling. During this time at home for lockdown, there are certain cities around the world that maybe we have discovered virtually or dreamt about visiting one day. While we can't exactly travel or really travel safely right now, we can have fun looking up and researching places that we want to travel to one day! That way, once it is safe to travel, we have ideas of where we want to go.
If you are looking for a place to stay on your next trip, we recommend some of the best hotels for different budgets.
We researched our information on TripAdvisor and Booking.com where you can compare some of the best deals when booking a place in Europe.
Always make sure you travel with travel insurance! Be adventurous, but not careless.
Check out some of the most reliable insurance companies out there: True Traveller if you're an European and World Nomads if you're from elsewhere.
If you love animals and you prefer going local during your travels, try TrustedHousesitters, which is an amazing way to travel the world while taking care of the pets whose owners are on vacation.
LIKE IT? PIN IT!
Cities to Visit Post Pandemic
Here are some of the up and coming cities places we should absolutely consider hitting up post-pandemic:
Bogotá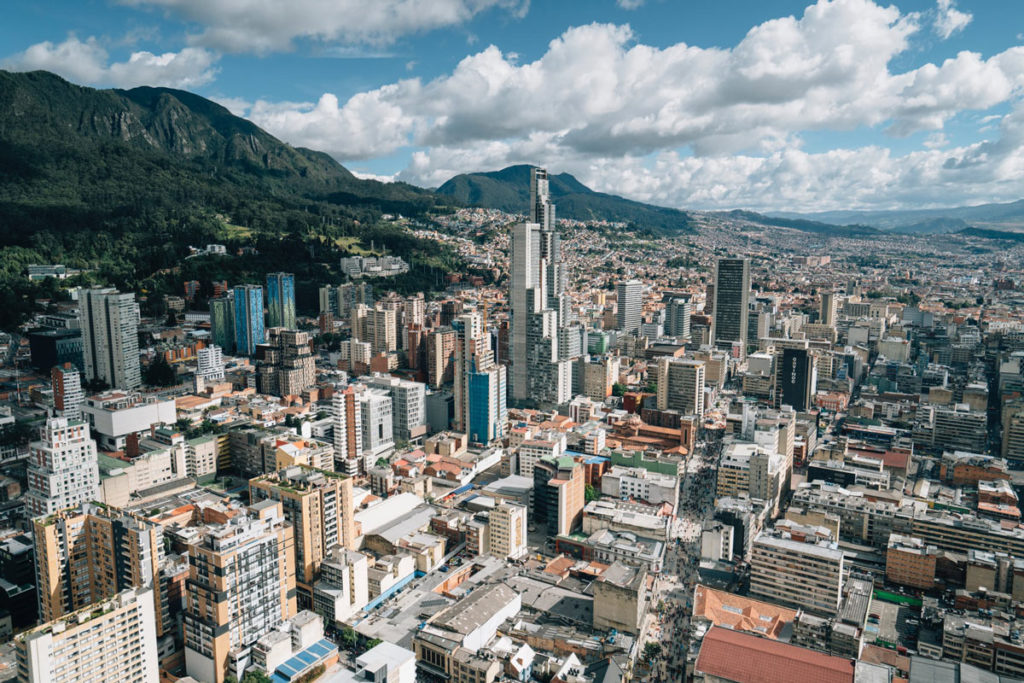 Bogotá, formerly known as Santa Fe de Bogotá, is the largest city of Colombia. It is a bustling city that has a lot of history, a hip and cool side to its nightlife and neighborhoods, and an authentic culture. According to sites like webuildvalue.com, the city is on the list of megacities, to come with an estimated GDP of $109 billion and it is only continuing to grow.
A couple of the top activities to do in the city are to visit: Gold Museum, Mount Monserrate, and Jardin Botanico de Bogota Jose Celestino Mutis.
Check out some local tours in Bogotá:
Saint Petersburg 
Saint Petersburg is referred to as Russia's "Paris of the East". It is a city home to incredible architecture, beauty, culture and history. The Baroque architecture is one of the standout characteristics of the city, so it is a must to check out Winter Palace and the Building of the General Staff from Palace Square.
The Orthodox churches around the city are also a must to see and explore. To appreciate both the incredible architecture of the towers and the artwork inside, head to the museum of Hermitage.
Check out some local tours:
Florence
Florence is a classic Italian city that is incredibly beautiful. With cobblestone streets, the winding river, the famous cathedral of Santa Maria del Fiore, galleries, museums and more, there is so much to see and do in Florence.
Walk through the charming city, go for a coffee at the bars that draw you in, go for leisurely meals, visit the markets, see incredible art, shop for leather products, and soak in all that is Florence and Tuscan living. There is an airport in Florence that you can fly into, or you can catch a convenient fast train from the main airports in Rome as well as Milan. Check out our article The Best Day Trips from Florence, Italy.
Check out some local tours:
Doha
Located in Qatar, Doha is a former fishing village that was founded in the 1820's. The marketplace, Souq Waqif, is colorful and a place you can easily pass an afternoon seeing all the traditional garments, crafts, spice.
Other must see's and do's are the Museum of Islamic Art, a tour to see Doha Corniche, spend some time at the beach or visit an art gallery. The city is developing rapidly, and you can experience culture, nightlife, and adventure here in between pure relaxation and appreciation of the beauty here.
Check out some local tours:
Bruges
Bruges is a charming and characteristic city that makes you feel like you are in an entirely different world. It is quaint and easy to explore, so you take your time wandering the streets, looking over the waterways, and simply taking it all in. It was once a seaport in Western Flanders that leads out to the North Sea.
Nowadays, you can appreciate the waterways, romantic tree-lined banks, and charming architecture. Plus, it's not too far from Brussels so you can pop over there for the day if you want to mix in a visit to a bigger city. For more inspiration what to do in Bruges and where to stay there, read our article Things to Do in Bruges: How to Enjoy the Town at a Slow Pace.
Check out some local tours:
Cape Town
After so much time at home and with a limited social life, a vibrant and bustling city can be just what you want! One of the other major benefits of visiting Cape Town is that you can enjoy city life while also being surrounded by incredible natural beauty and the outdoors.
Cape Town is known for its harbor, beautiful Table Mountain, and beaches. While you're here, be sure to check out and enjoy a nice stroll through the Kirstenbosch botanical gardens.
Check out some local tours:
Luang Prabang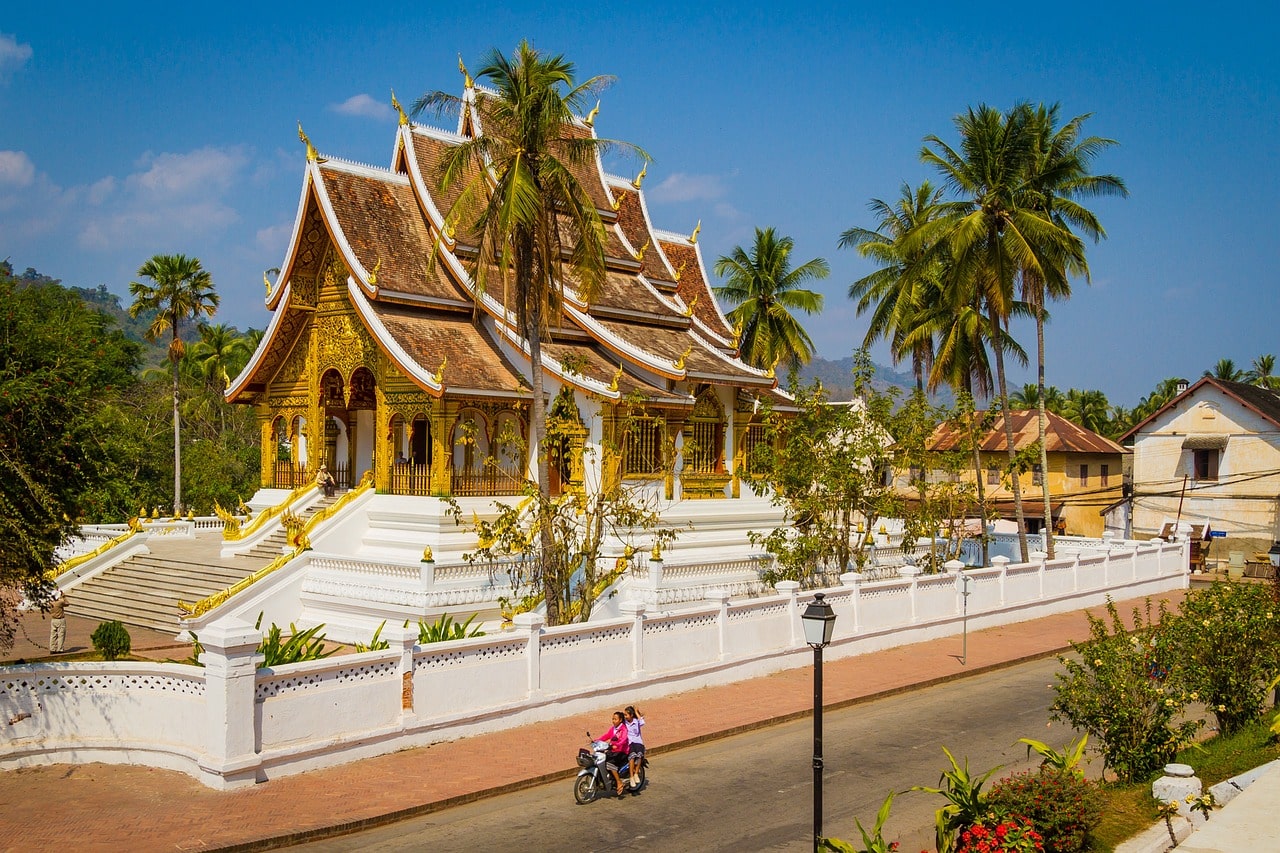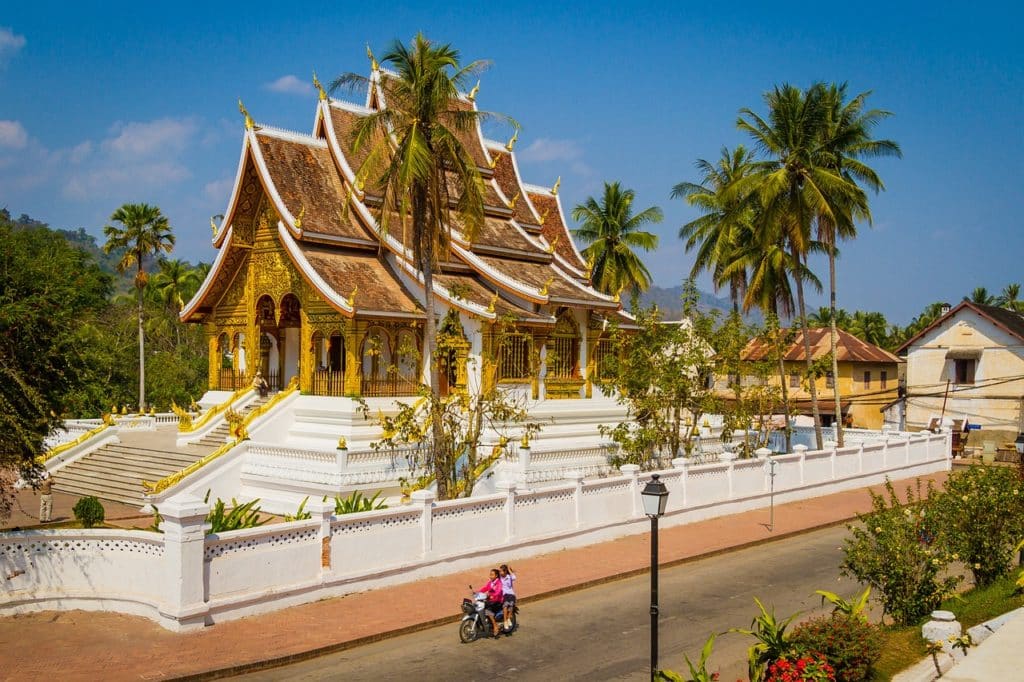 Luang Prabang is a sleepy city in Laos that only opened to tourists about 30 years ago. It still has its original charm and incredible architecture. If you want to visit a place that feels like a day dream, this is a wonderful destination that is unlike any other in the world.
More and more tourists are going here every year, but you can still catch those quiet moments at the markets, at the old town and with incredible river views. Read the blog post our experience from Laos and How We Survived a Slow Boat Trip to Laos.
Check out some local tours:
As soon as the spring comes and the weather once again becomes perfect for traveling, the world will hopefully open up so that we can discover these amazing cities! Whether it is one of these or another city you have dreamt about, now is the time to discover some new cities you'd like to visit one day.
Pack & Travel