Whether your Costa Brava holidays are going to be solely about beach, outdoor activities, or you plan on doing some gastronomic exploring here, it's good to know the alternatives to your planned itinerary. Especially when visiting a region full of activities for various ages, interests, fitness levels, … and budget.
Costa Brava holidays: what to do & where to go
We spent more than a month in Costa Brava, and these are our honest suggestions based on our own experience, as well as tips of well-travelled friends who also fell in love with the region.
Wine tasting in Costa Brava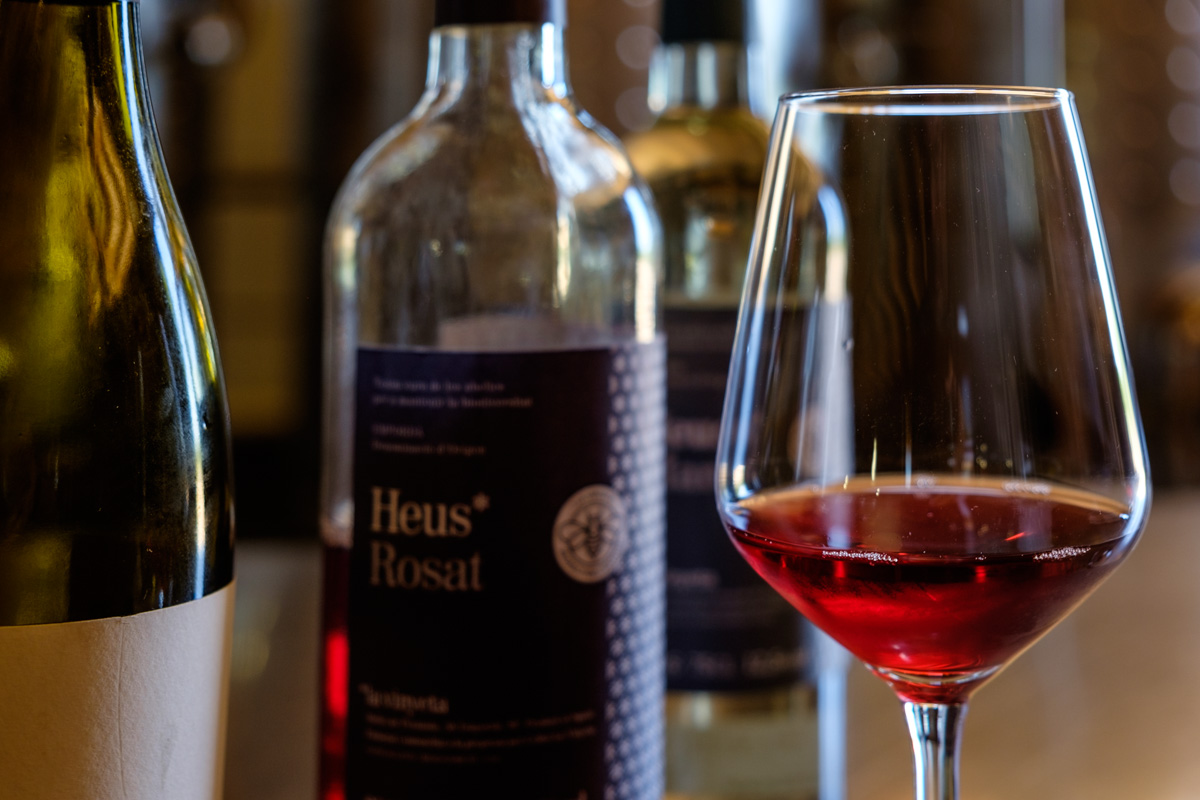 You must try wine from the local wineries in Costa Brava. Period. Most of them are family run, they provide guided tours where you'll learn a lot about the wine culture, and of course, they offer wine tasting sessions. Keep following our blog for an upcoming detailed and informative post about the wineries of Costa Brava!
Best places to do it: the wineries near the towns of Palamós, Calonge, Torrent in the Baix Empordà county; the northeast part (Alt Empordà) near the towns of Roses, Cadaqués, Vilajuïga, Garriguella, Mollet de Peralada and more.
Cycling in Costa Brava
Definitely one of the best outdoor things to do in Costa Brava. Whether you're a recreational biker or a trained cycling freak, hop on a bike and check out some of the cycling routes in Costa Brava that will lead you through wineries, medieval towns, and beautiful natural parks.
Check out our thorough cycling itineraries in Costa Brava for routes for various levels.
Best places to do it: along the coast (Barcelona – Girona), day trips from Girona via three different bike routes, lovely bike ride through the forest and medieval towns (Olot-Girona).
Traveling in Europe? Read more related articles:
Hiking in Costa Brava and the Girona Pyrenees
Day hikes, long hikes, and different terrains with spectacular views. 200 km of coastal hiking paths will take you through fishing villages, pine forests, medieval towns, beaches, ruins of megaliths, isolated coves, you name it.
Best places to do it: Costa Brava Coastal Path, Cap de Creus Natural Park, the Aigüestortes i Estany de Sant Maurici National Park, Camins de Ronda path, Aiguamolls Natural Park, Montseny National Park. Check out this amazing informative article from Sherry Ott about the best hiking paths in Costa Brava.
Camping in Costa Brava
With such a long sandy stripe of the coast, campsites offer some quality beach holidays in Costa Brava. You can choose from some with more developed infrastructure and nightlife, or in quiet areas near the forests.
Best places to do it: Cala Llevadó, Camping Playa Brava, Torre de la Mora, Camping Aquarius, Camping La Ballena Alegre Costa Brava, Camping Laguna.
Castles & fortresses in Costa Brava
Ruins, well-maintained sights, with free or paid entrance… Many of them are located along the coast as a memento of the strategic point for the military and emperors ruling here in the past.
Best places to do it: Castillo de Requesens, Castillo de Montsoriu, Castell del Montgrí, Castell de la Trinitat, Castillo d'en Plaja, Castillo de San Fernando de Figueres, Castell de Begur, Castell de Sant Joan.
Medieval villages & Greek & Roman Ruins
Switch up your outdoor time for some history. Rent a bike or a car and explore famous and hidden medieval towns and villages in Costa Brava. See where the first Greek settlers arrived. Have lunch or grab a coffee at a local bar on an ancient square, and walk through the steep streets where knights used to spur their horses.
Best places to do it: Pals, Peratallada, Girona, Besalú, Santa Pau, Peralada, Sant Martí d'Empúries, Palau-sator.
Golfing in Costa Brava
Seven golf courses open all year round. Breath-taking scenery, world-class quality, all uniquely designed. Watch this cool video to see what we're talking about.
Best places to do it: Club Golf d'Aro (Mas Nou), Golf de Pals, PGA Catalunya – Stadium, Empordà Golf Resort, Club de Golf Peralada, Club Golf Costa Brava.
Sailing in Costa Brava
The Costa Brava coast might justly be the best area to go sailing in Spain. Stunning landscape, clear water, and a number of seafront villages to anchor at. The only challenge will be choosing the best option from the plethora of good choices.
Best places to do it: Cap de Creus, Port Lligat, Medes Islands, Cala Bona, Llafranc, Calella, ant Feliu de Guíxols.
Food experience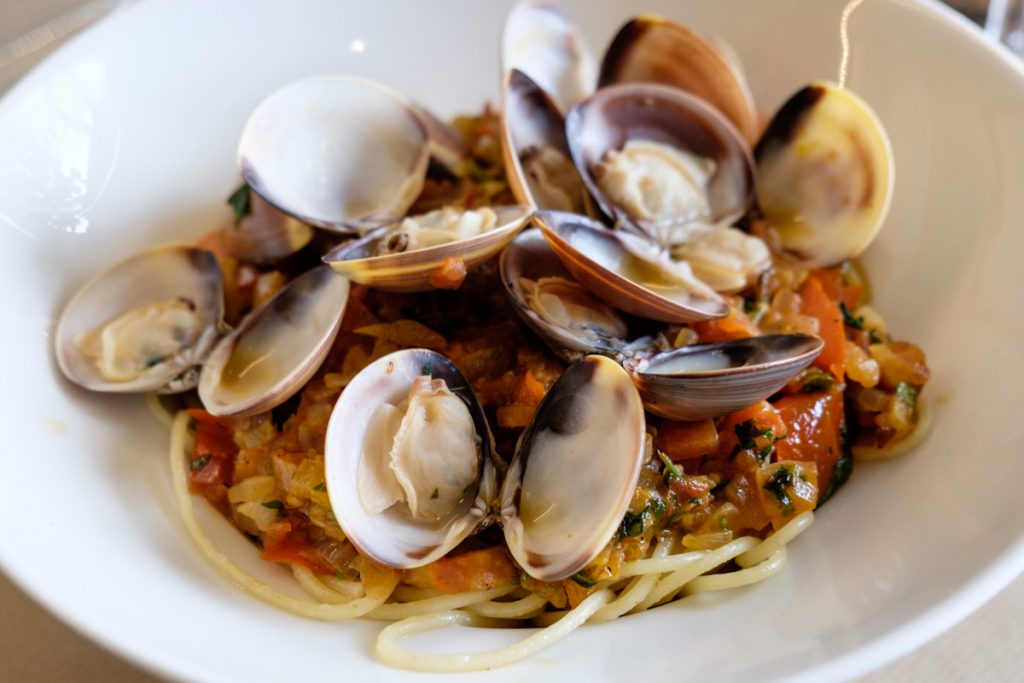 You'll be spoiled— by the flavors, service, and combination of ingredients. And we're not just talking about the Michelin-starred restaurants in Costa Brava. You can easily please your tummy in a number of small local pubs, hotels, or wineries.
Slow food and organic ingredients are the base of high quality food here. Splurge, experiment, and ask locals for the recipes. You'll need them.
For more info about the food in Costa Brava check this excellent guide.
Best places to do it: Es Portal in Pals, Can Xifra in Cartellà, Girona, Fonda Caner in Begur, La Fosca in Palamós, Hotel Terramar in Llafranc, L'Olivar D'En Norat in Pau.
Wellness in Costa Brava
In case you plan to make your Costa Brava holidays more active, there is nothing better than a blissful spa treatment. The pure nature of the region brings some fine mineral-medicinal waters, which means you can enjoy the natural benefits at a number of spas, saunas, thermal waters, and get your massage fix after a long day of hiking or biking here.
Best places to do it: Terraza Hotel in Roses, Balneari Prats in Caldes de Malavella, Magma Termal Leisure Centre in Santa Coloma de Farners, Hotel Peralada Wine Spa & Golf 5-star hotel in Peralada, Hotel Balneari Vichy Catalán in Caldes de Malavella.
Art in Costa Brava
Everybody heads to Barcelona for Gaudís' masterpieces, but let's not forget about impressive and wacky art works of Salvador Dalí, the watercolor paintings of J. Martínez Lozano, or art works exhibited at the Girona Museum of Art.
Best places to do it: Gala Dalí Castle in Púbol, Salvador Dalí House in Portlligat, Dalí Theatre and Museum in Figueres, Watercolour Museum. J. Martínez Lozano Foundation in Llançà, Girona Museum of Art.
Adventure parks in Costa Brava and the Pyrenees
Who said all fun ends at age 12? Put your outdoors outfit on, and have fun in one the adventure parks in Costa Brava. Climb a tree, face your fear while crossing a swinging bridge, fly on a zip line, and enjoy the nature with a pinch of adrenaline.
Best places to do it: Naturaran Adventure Park in Les, Parc Aventura Costa Brava in Pals, Everest Costa Brava in Platja d'Aro, Sant Hilari Aventura in La Selva.
Beaches in Costa Brava
Your Costa Brava holidays wouldn't be complete without having a break at one of the beaches here. Choose from famous beach resorts, serene and secluded beaches, nude options, the choices are endless.
Best places to do it: Llafranc Beach, Sant Pol de Mar, La Pletera, L'Estartit, La Fosca, Platja del Ratjó, Platja de Can Comes.
Flamenco in Costa Brava
Although this hugely energetic dance originates in the Andalucía region, you can enjoy some great performances in Costa Brava, too.
Best places to do it: Tablao Flamenco Cordobés in Barcelona, Flamenco Gran Casino in Lloret de Mar, Castell Medieval "Comte de Valltordera" in the village of Tordera, Tablao de Carmen in Barcelona.
Learn about Jewish culture in Costa Brava
Girona is home to considerably one of the best-preserved Jewish quarters in the world, and one of 7 or 8 Jewish baths or miqve that remained on the globe can be found in Besalú. Come for a guided tour, or have a stroll in the street labyrinth that will bring you back in time.
Best places to do it: Girona, Besalú.
Skydiving
With such a gorgeous landscape, it would be a shame not to try seeing Costa Brava with a bit of adrenaline in your veins during the "sightseeing."
Check this video of our friend Greg Snell who had some fun while skydiving and exploring golfing courses in Costa Brava.
Best places to do it: Do it with the best ones. Skydive Empuriabrava is the world leading skydiving company with over 2,000,000 jumps since 1985. Great choice for beginners, as well as more advanced divers.
Hot air balloon
If the previous outdoor adventure would be too much, but you still fancy seeing Costa Brava from above, opt for a calmer alternative. Go see the volcanic area of Garrotxa, or the Medes Islands from a hot air balloon.
Best places to do it: Book a trip with Vol de Coloms, Globus Costa Brava, or at the L'Estartit – Medes Islands Nautical Resort.
Kayaking
If you're tired from getting your suntan fix on the Costa Brava beaches, hop on a kayak, and explore the secluded coves, find a private beach with a pine forest, and find your own secret spots.
Best places to do it: Port Lligat, L'Escala, Cap de Creus, L'Estartit, Palamós, Sant Feliu de Guíxols.
Dance at a musical festival
Fetch your calendar. Girona province is full of the musical events. Classic, rock, black, jazz, electronic, guitar music… Your head will spin from the music vibes and various rhythms all year round. Check the dates of Costa Brava festivals.
Best places to do it: Black Music festival in Girona, Porta Ferrada International Festival, Cap Roig Gardens music festival at Calella de Palafrugell, Girona A Capella Festival, Cap Roig Gardens music festival. Feel the beats of Costa Brava music festivals and watch this awesome video by Emiliano Bechi Gabrielli.
Diving & snorkelling
Costa Brava holidays itineraries might not be famous for diving activities, but they should be. The region features about 30 PADI-approved diving centres. Here you'll find the Medes Islands, which are considered to be one of the best diving places in Europe. Clear sea water will allow you to go for some memorable snorkelling trips, too.
Best places to do it: Medes Islands, Cap de Creus, Furió Fitó. For snorkelling, check out Tamariu, Llafranc, Begur's coves Sa Tuna, Aiguafreda, Platja Fonda. Book your diving experience with UNISUB in L'Estartit, eco-conscious H2O Diving Centre in Palamós, Begur Dive, or Blanes SUB.
Go a football match
No kidding. Whether you're a football fan or not, seeing a match at the Camp Nou— the third largest stadium in the world with the capacity of 110,000 people, together with passionate Catalans is a memorable thing to do in Costa Brava.
Best place to do it: Camp Nou, Carrer d'Aristides Maillol, 12, 08028 Barcelona
Quite a list of things to do, right? Hopefully, this list has inspired you to explore the less travelled paths in the region, so your Costa Brava holidays will be different this time. More authentic, adventurous, serene, something to remember. And eventually repeat.
Disclosure: This epic 30-day trip happened thanks to the support of Patronat de Turisme Costa Brava Girona.