While many associate destination weddings with tropical locations, the fact that Mauritius was revealed to be the most popular wedding destination for 2017 and 2018 might just shed some light on the theory. However, for those considering having a destination wedding themselves, it's important to keep in mind that there are a countless number of reasons why you should — and perhaps a few cons to consider as well. No matter where your destination of choice may be, here's what you need to know.
It doesn't have to be expensive
Weddings are generally known to be costly events, though even more so for one abroad — in fact, the average estimated (baseline) cost of a destination wedding is around an impressive $35,000. This is primarily because destination weddings involve a number of additional factors — including countless travel expenses (like travel insurance, multiple plane tickets for the whole family, plus accommodations, for instance), in addition to the traditional wedding expenses, such as a photographer, food, wedding planner, and the cost of the venue. Moreover, there are destinations that can help you save more compared to others. "You can save 70% on a wedding by having it in Mexico," says Samantha from ParadiseWeddings.com, a popular destination wedding company.
However, it's worth mentioning that this isn't doesn't have to be the reality of your wedding, and that you may be able to save money if you plan accordingly. For instance, if you cut out extras like professional photographers, lavish resort-style venues, and first class airfare, you can save quite a bit of money.
Additionally, by simply doing your research and choosing a country where the currency exchange works in your favor, you may actually be able to save hundreds — if not more — on your destination wedding.
Planning your honeymoon abroad? Read on!
Consider a Gorgeous Vintage Engagement Ring for Destination Elegance
When planning your destination wedding, don't forget to consider the allure of a gorgeous vintage engagement ring to complement the chosen setting. A vintage ring adds a touch of timeless elegance to your special day and can align beautifully with the destination's unique charm.
Beyond its aesthetic appeal, opting for a vintage engagement ring can be cost-effective, aligning with your goal to save on your wedding expenses. While destination weddings can involve substantial costs, such as travel expenses and venue arrangements, choosing a stunning vintage ring can be a savvy decision that enhances your destination celebration's overall experience and aesthetic.
A unique, cultural experience
Perhaps one of the best things about having a destination wedding is the fact that no matter where you go, you're likely to be immersed into an entirely different cultural experience than back home. This includes the ability to explore new foods, pick up a bit of a new language, and simply just learn more about a new country with your new spouse and loved ones.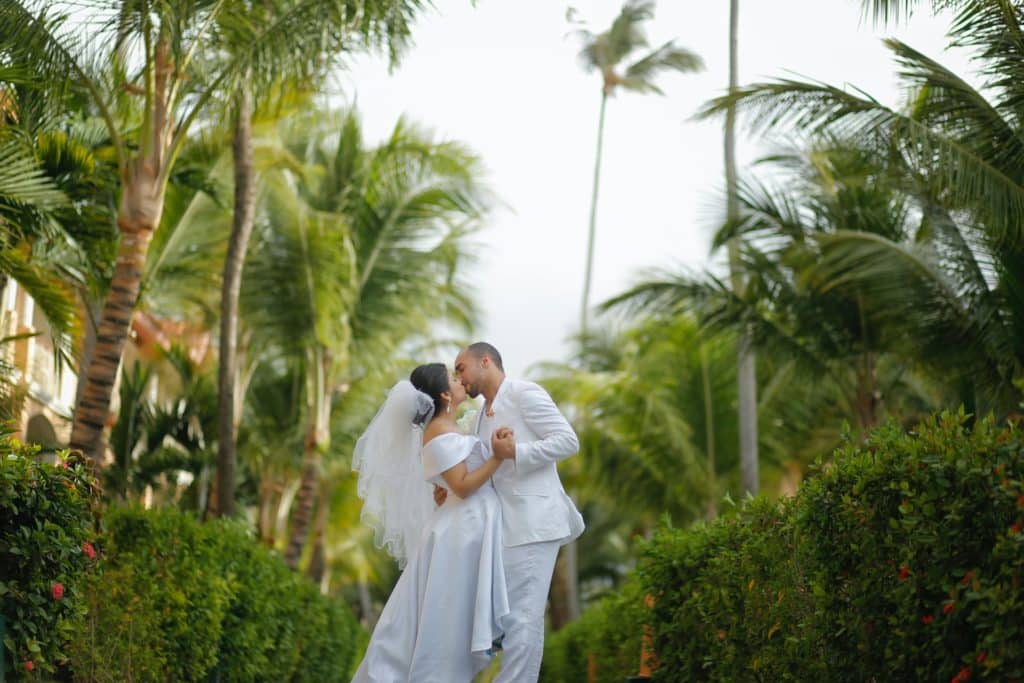 However, it's necessary to prepare yourself ahead of time so that you'll know what you (and your guests) will be getting into. For example, it's important to know whether or not there will be a language barrier, as well as things like major social customs (such as tipping practices). One way that you can prepare is by getting everyone together before the trip, and perhaps taking a few language classes.
It's also important to do your research and prepare other logistics beforehand as well. For instance, if you'll need a translator while on your trip, it's better to hire one ahead of time. Additionally, if you're unable to drive in your location of choice, arranging a ride from the airport to your accommodation can save you and your loved ones a lot of time and frustration when you arrive.
Being prepared in other ways, such as knowing the local currency and where you can exchange your money are also important considerations that you should think about before you leave, too.
A vacation-feel — minus the boredom
Destination weddings are notorious for bringing a unique, vacation-like feel to your wedding, which allows you to make valuable memories that will last a lifetime for everyone attending. If you're holding your wedding in a tropical setting, for example, you can indulge in activities that you may not be able to do back home with your family and friends — such as snorkeling, surfing, etc.
However, if you have kids in attendance, you may find it difficult to keep them entertained at all times (like during the actual travel, or the reception). This is why it's imperative to ensure that you've made kid-friendly preparations ahead of time — such as including a kids table at the reception that includes fun activities like a coloring book station, or by ensuring they have something fun to keep them busy (like pre-downloaded movies/music, headphones, and plenty of their favorite snacks) while on the long plane ride.
A smaller guest list?
While a destination wedding has the potential to be a truly unique, amazing experience, it's important to take into consideration that having a large guest list simply might not be attainable. This may be due to the cost of travel and accommodation, which may not be in your (or your guest's) budget.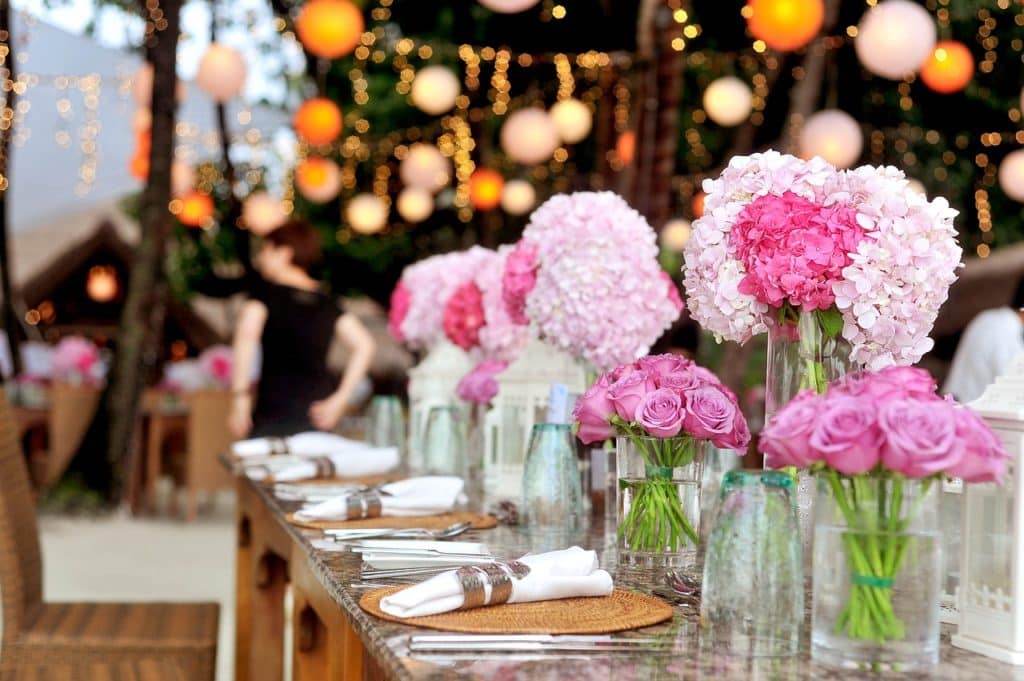 Additionally, guests may not be able to leave home for a myriad of reasons, making your weeklong destination wedding out of the question for many. However, there are actually many reasons why a smaller, more intimate ceremony is preferable. For example, not only are they in style, but a smaller wedding can also make things easier logistically speaking, as there will be fewer people to coordinate with in the planning process, and a smaller ceremony may also allow you to have more room in your budget for things like activities and catering.
Having a destination wedding is a fantastic way to make such a special life event that much more memorable. By preparing ahead of time, you can easily ensure that everyone in attendance is kept busy and in doing your research, you may even be able to save money on the event, too.
Pack & travel!