As a digital nomad with no permanent address, it's important that you have a job that allows you to work from anywhere. Assuming that you already have road-worthy skills, the next question to ask is, "Where do I look for digital nomad jobs?"
This article outlines five of the best job sites for remote workers of the digitally nomadic persuasion.
This list is concentrated from an extensive database of digital nomad jobs we assembled back in 2017, with feedback from our own readers. Our list currently has about 100 job sites, but for this article, we have narrowed it down to the top five that got the most votes from our readers.
The top 5 sites to find digital nomad jobs
Outsourcely has job opportunities on a wide range of categories. Software development, content writing, admin support, and design are just some of the skills catered to by the website.
One of the things that makes Outsourcely unique from its other competitors is that they don't charge a fee to their workers. Whatever you receive as a freelancer will be 100% yours.
They don't take a cut from your check, instead, they make money from the employers who put up job posts on the site.
Looking for remote freelance jobs on Outsourcely is easy since you never have to leave the site; You can do it all in one page. The company has invested in building an immensely functional website with the jobs page divided into three columns: the menu, the job list, and the job description.
You can view complete job details in the third column. If it doesn't have what you're looking for, you can continue scrolling through the listings on the second column.
You can also bookmark a job which you can look at later once you're ready to apply. To be updated of the latest job matches, simply subscribe to their email where you can set up to only receive matches that meet your criteria.
Another great thing about Outsourcely is that the job posts are presented in a uniform format starting with the expected salary, position type, and posting date.
It's then followed by details of the part-time remote jobs, roles & responsibilities, requirements & qualifications, skills required, and lastly, details about the company and their social networks.
It's very comprehensive and gives you complete information on the company you're applying for.
The only downside to Outsourcely is that they don't have any specific filters for their job search except categories and keywords. Other than that, the company is a great remote job site that allows you to look for remote jobs seamlessly.
Joining Outsourcely is free but if you'd like your profile to be featured in the top search results, you need to pay $15 per month. One of the top sites for digital nomad jobs.
Flexjobs prides itself in providing remote location jobs to freelancers and professionals around the world. It's one of the biggest job boards for telecommuters with jobs available in practically any category.
What's impressive about Flexjobs is their Advanced Job Search which lets you filter results based on details like career level, work schedule, and telecommuting level. This ensures that you only get relevant remote job listings on your feed.
You only need to pay a monthly fee of $14.95 and that already guarantees you can find remote jobs. Flexjobs researches every listing for you so you avoid taking the risk of wasting your time and effort on an employer who wasn't going to pay you anyway or was only after your personal information.
With your subscription fee, you're able to take their skills test and market the results on your profile. Higher scores make you look more attractive in the eyes of potential employers. Failed the test? Don't worry. You have the option not to display the results on your profile and you can always take the test again after 24 hours.
Flexjobs also has a dedicated section of companies that provide flexible nomad jobs. This is a great resource if you need more information about the company you're applying for. You simply need to filter the results by category and location.
Didn't find your dream remote career? Flexjobs offers a Satisfaction Guarantee term where they state that if you are not satisfied with their service, you can get a refund. Just cancel your subscription with them and you'll get your money back.
With Flexjobs, you get high quality job leads, a rich resource of company profiles, and tips to help you grow in your career.
Get inspired by more articles:
Fiverr is where you can sell your services for as low as $5 –not really an attractive price if you're looking to make some serious bucks. Don't worry because this is actually just the minimum. If your "gigs" cost higher than $5, you can put an additional amount under your Gig extras or send a custom quote to your client. For example, with a rate of up to $18,000 per project, video marketing services are the highest paying gigs on Fiverr.
To begin, you first need to define the "gig" you are selling. It can be anything from writing copy and designing graphics to the more unconventional ones like creating a month-long eating plan and painting a customized message while doing a jungle dance.
Fiverr is unlike other job sites where you can actively find and apply for location independent jobs yourself. Instead, you wait to get notified if a client wants to order. Once you get an order, you can begin rendering your service and get the payment after you complete your work.
The better and more prompt you are at delivering your services, the higher star rating you will get. Gaining high-star ratings is good for getting other clients to notice your gig.
Whatever you earn from Fiverr, the site will take out 20% of your income or $1, whichever is higher. This is a pretty steep fee considering there are other job sites out there that provide their services for free without subscriptions or commissions.
There is a 14-day hold on your earnings before you can take it out of your account with several options for how you can receive your money.
If you send your money to Paypal, there's a fee of 2% of the withdrawal amount. For local bank transfer, it's $3. If it's direct deposit, it's only $1 per transfer.
If you have a Fiverr Revenue Card, you only need to pay $1 with every transfer and you can already access your money within two days. If you want to get it faster, you only need to pay $3 and it'll be available on your card within 2 hours.
For beginner freelancers, Fiverr is a great place to start since it allows you more freedom on the type of services you can offer. The more work you do, the more experience you will gain which you can later add to your portfolio.
Escape The City was founded by two guys who were tired of their corporate jobs and began newsletter of Top 10 Opportunities.
Seven years later, digital nomad careers have become mainstream and what started out as a small email only sent to a few professionals have grown into a million subscribers –subscribers who don't want to work boring desk jobs but instead work with more forward thinking and progressive companies in a city that they like.
Some of jobs on Escape the City aren't exactly remote but they do make it easy to find a career in the city of your dreams whether it's a remote job in Europe or in Asia . The site is currently partnered with more than 2500 companies where there are over 7,000 open job postings.
When you search for a job on the platform, you have the option to filter results by job type (part-time, full time, internship, etc.) salary range, years of experience required, industry, country, continent, and whether the employer assists with visa arrangements.
You can even go as far as choosing companies that possess certain "Escape Factors". These factors include Entrepreneurial, Exciting Brands, Innovative Product, Off The Grid, and Social Impact.
Joining Escape the City is free. Once you're a member, you can start applying for remote jobs online, follow employers, save digital nomad jobs, and manage your applications.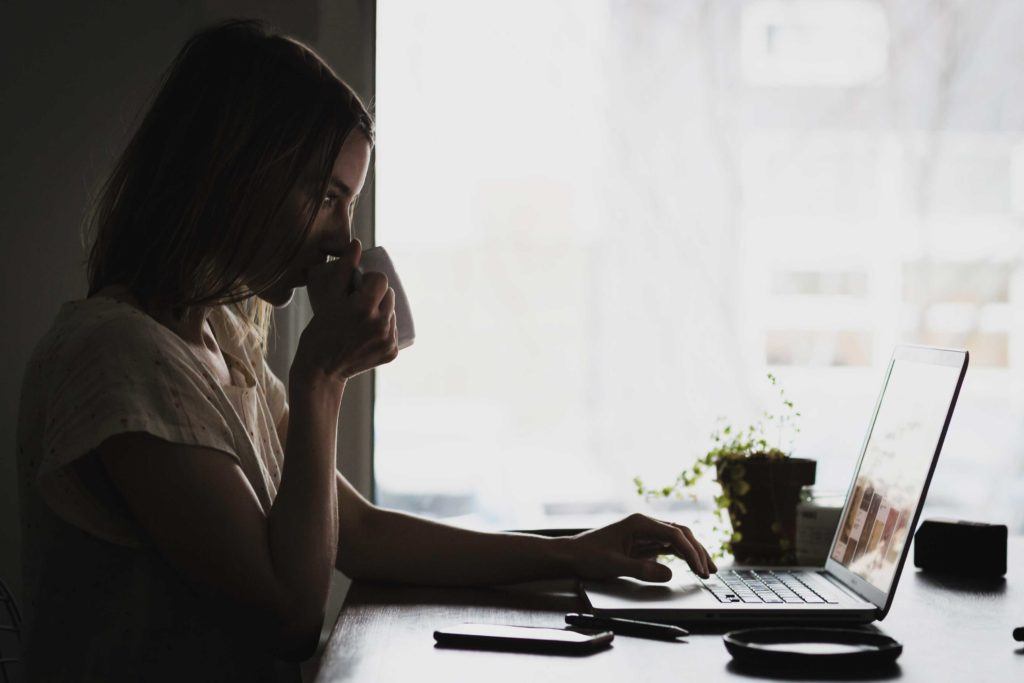 Pack and travel:
AngelList is a community of promising startups who receive help from investors who want to invest in their ideas. They also have a jobs page which lets you find a job at startups. These jobs are mostly in design, tech, engineering, sales, and business development.
The site has a very robust job search feature which lets you filter results by role, location, job type, salary range, and company size. You can sign up for notifications so you know right away when there is a job match for you. You can also start a job so you can go back to it later when you're ready to apply.
Another interesting feature is the "Yes, I'm Interested" button on each job post which lets you directly communicate to the startup that you are interested in the job.
If they look at your profile and click on Yes, AngelList will make an email introduction for the both of you. This saves both you and the employer a lot of time. Instead of trying to impress each other during the first communication, this feature lets you view each other first to see if you might be a good match. If not, you can move on to the next job post.
If you're not interested in the company, you can press the "No, Skip" button and they won't see your profile.
Joining AngelList is for free. You just need to sign up and after that, you can begin applying for the best remote jobs.
Do you have a burning question regarding digital nomad lifestyle? Join our Nomad is Beautiful travel community on Facebook and ask experienced travelers!