Once they invited Mother Teresa to take part in a street protest against poverty and she refused it kindly. The reason? She explained she would never fight AGAINST something, but rather always FOR something.
You might ask, how does that relate to ecotourism and responsible travel? Well, when we're on the road, most of us tend to be aware of what we don't like rather than having a clear idea of what we actually stand for.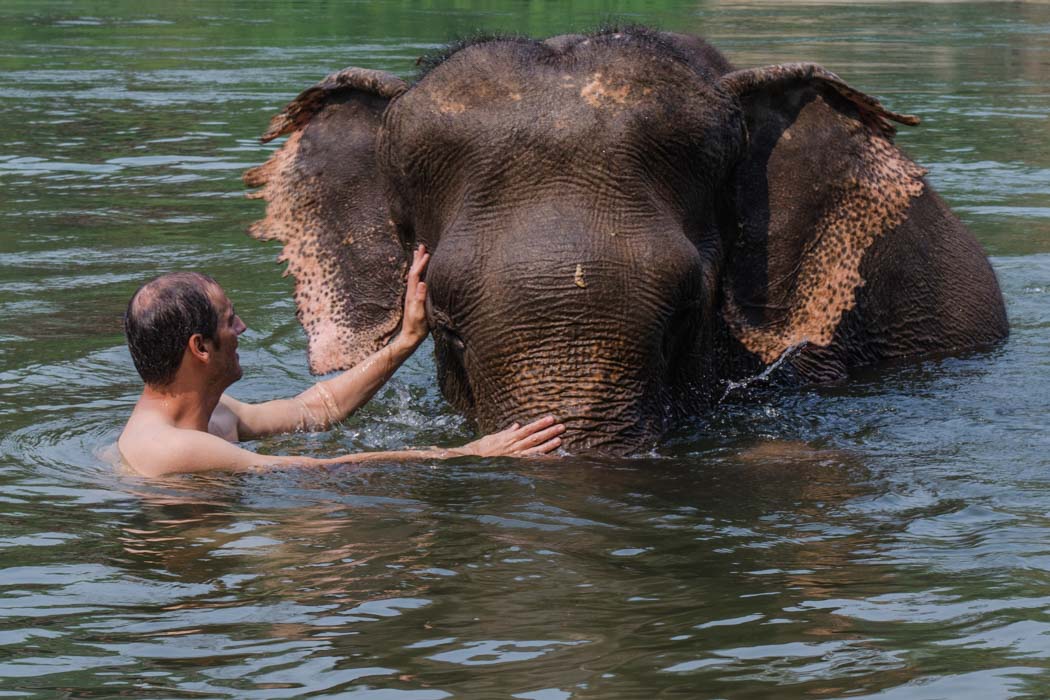 Sometimes we don't like the way locals treat tourists, but we don't know how we should respect the other cultures ourselves. We feel upset when watching a chained monkey jumping around his owner begging for money, but we rarely dare to say a word to him. We are disgusted when we see an illegal dump in a beautiful valley surrounded by palms, but we don't think twice before grabbing another unnecessary plastic bag every time we go shopping and using more than one napkin in a café.
There are many factors that modify the way we travel and one of them is our love for nature. Living back in Frankfurt in Germany, we used to go hiking almost every weekend, no matter which season it was and later we switched to long bike tours.
Now, while travelling, we look for hiking paths or at least a green park to have a walk through in any place we visit, we try to talk to locals and support them as much as we can, which makes us also more observant and curious.
If we should name one single moment that enhanced our fondness for nature and changed our perspective on travelling, it would be volunteering at the Bring the Elephant Home Foundation where we helped to document the restoration of the natural habitat of wild elephants.
We realised that just to be passionate about hiking, breathing fresh air of pine trees and petting every cute cat and dog or smiling at a lady who prepares your divine smoothie is not enough when you want to help to preserve natural resources and respect other countries with their cultures and peoples.
We all might know what is not right, but it's more important that we are all more conscious while travelling and take positive and inspiring actions ourselves.
In this post, we're very happy to ask our friends and like-minded travellers to share some helpful tips on how to travel responsibly and how to actively support the idea of ecotourism so that you can start with these small yet impactful steps yourself. In the end, it's always best to start yourself if you want to motivate others to follow.
Aligning Your Travel Spending with Your Values

 
Audrey Scott & Daniel Noll from Uncornered Market
"When it comes to the economic impact of your travels on the local community, it's not just about the amount of your travel budget you have to spend, but about how you choose spend it. What are some of the ways that we can spend our money locally so they are aligned with our responsible travel values?
One easy way to do this is by patronizing a variety of restaurants and shops in order to spread the economic benefit of your visit around the community. Look for places that are locally owned and family-run, as the money will go directly to the community in that way. An added bonus of this approach is that it affords you variety, such as the opportunity to try different foods and to engage with different people.
Another great alternative is to seek out social enterprises wherever you are traveling. These are organization that are run like businesses, but the focus is on community development and the profits usually go to supporting that. Often an organization will train disadvantaged members of society for skill development and better futures (e.g., hospitality training for street kids or single mothers). Our experience is that the quality of the food, crafts, and services is often above average. And, you have another connection to the community to learn about socio-economic issues. Next time you travel, consider checking out the social enterprise listing at Grassroots Volunteering to doing to see if social enterprises are at work where you are headed."
Educate Locals about Environmental Issues
Barbara Ann Weibel from Hole in the Donut Cultural Travel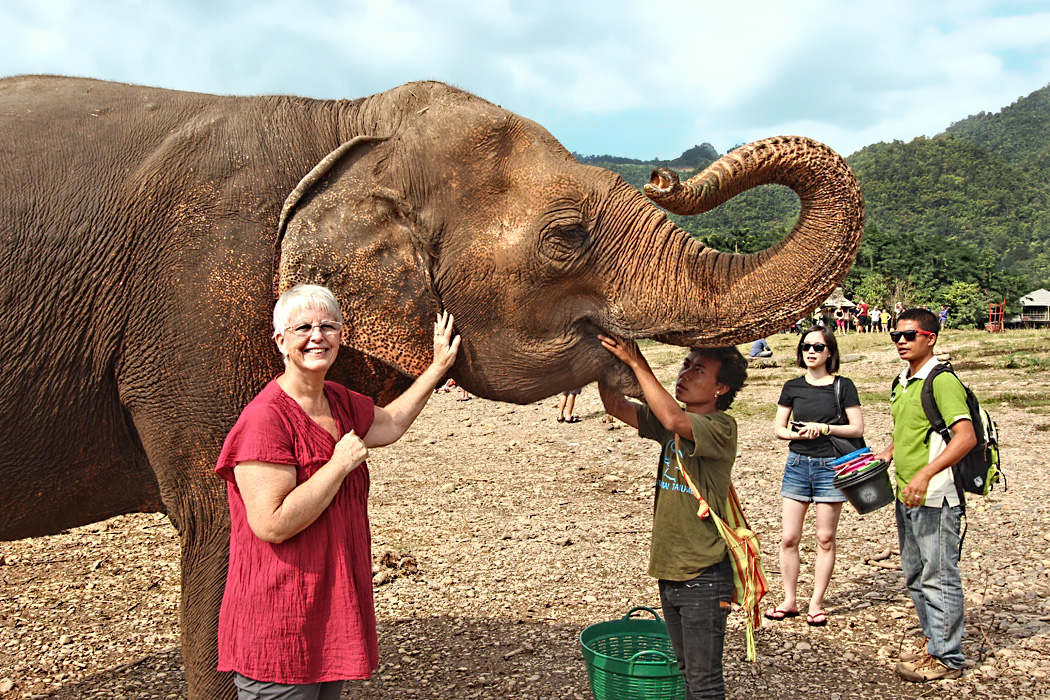 "No matter where I am in the world, I refuse to allow any purchase to be placed in a plastic bag. When grocery shopping, I use a cloth bag I carry with me or just put the items in my daypack. I always explain to the clerk that I do so because plastic bags are very bad for the environment.
I also make sure products are not made from endangered species, ivory, rare hardwoods, or are antiques that should not leave the country. This extends even to food; for example I would never consider eating Shark fin soup or taking a supplement that contains Rhino horn.
I always try to educate the person who is serving me about the implications of selling such merchandise; how it encourages poaching and senseless, brutal killing of animals for their organs. Unfortunately, these explanations usually fall on deaf ears. If there is demand for a product, shops will keep selling these things.It is our responsibility to stop buying such things so that there will no longer be a market for them."
Make Your Exhaust Pipe Smell Like French Fries
Yara Coelho from Heart of a vagabond – A vegan travel guide
"I might be one of the very few travelers who hates flying. Not just because standing still in a tiny little seat for many hours feels absolutely claustrophobic, but because airplanes pollute a lot. Because traveling by train within Europe costs a fortune, in 2004, I decided to save some money and buy a big van which I later transformed into a mobile home. I found a place where I could buy DIY biodiesel, made with recycled old vegetable oils and for a long while, my dogs and I traveled all over Europe, causing zero impact on the environment.
Traveling by land can be one of the most fulfilling and memorable experiences with absolute freedom to visit the most off the beaten path spots. If you have a diesel car, you can use biodiesel and turn your trip into an Ecological adventure and instead of toxic smoke your car can smell like french fries."
Be Responsible, Be Local
Franca Calabretta & Dale Davies from Angloitalian, Follow Us!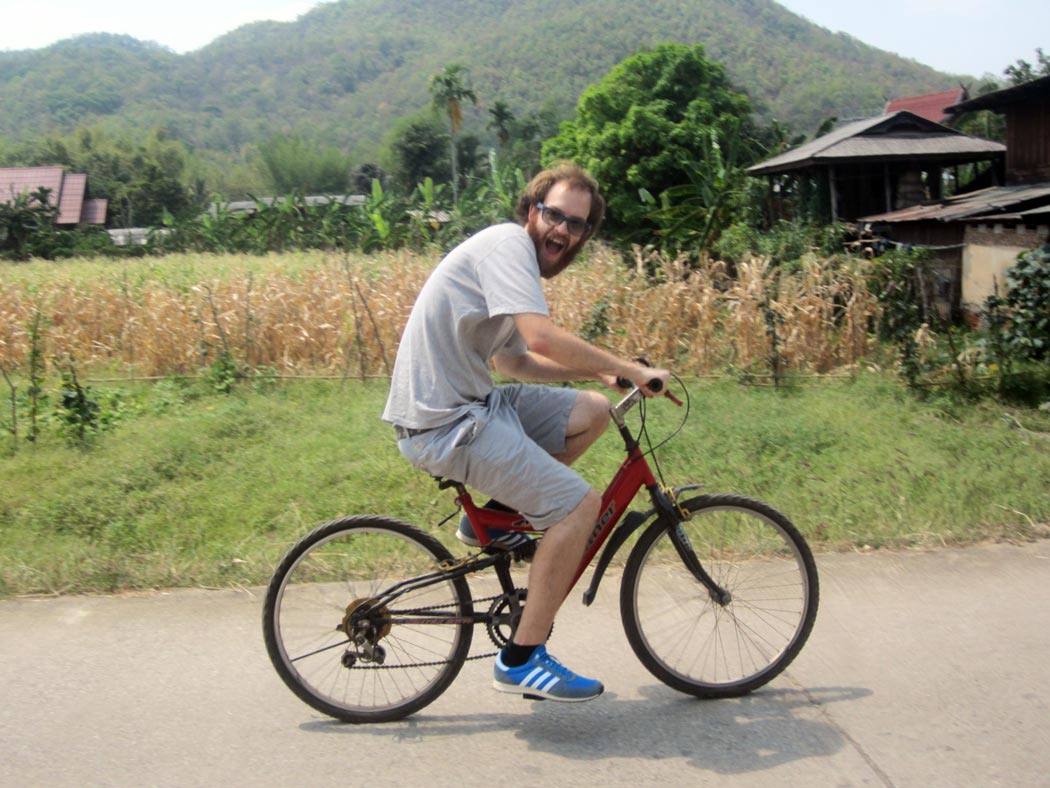 "No matter if you are a tourist on holiday or you traveling is your lifestyle, it's very important that you do it responsibly. What we learnt personally is that when it comes to responsible tourism is essential to do your research before reaching your destination so you are sure you choose the right activities and accommodation that are environmentally friendly and that don't use people or animals as tourism attractions. We personally prefer to use home-stays if we can instead of staying in hotel chains to support the local families.
We try to avoid flying when possible to reduce our carbon footprint but if it cannot be avoid it's important to offset them. Walk to get to places, use public transport or cycle instead which is even better. Also in Europe we have been using car sharing a lot which is incredibly good for the environment, five people in the same vehicle is better than only one driving alone.
We also think that volunteering is another way to support local communities, no matter if it is to help animals, children or any other project.
Ultimately we think that traveling responsibly will really give you the chance to have a more real experience, to get to know the local culture better in order to respect it and blend into it."
The True Cost of Water
Alesha Bradford and Jazza Nomadica from NOMADasaurus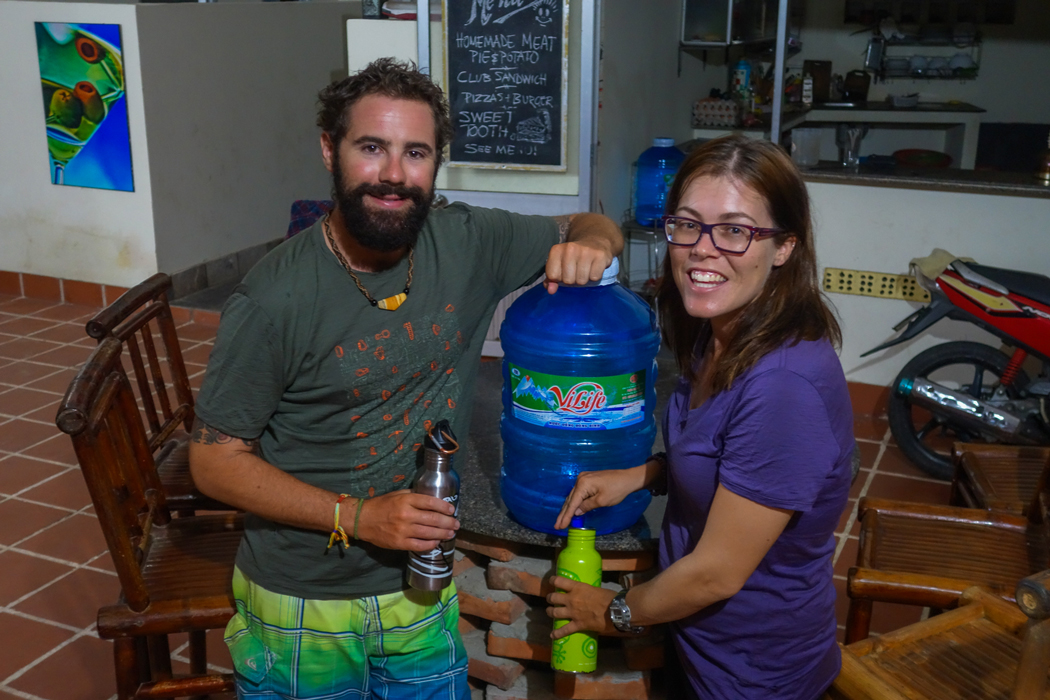 "2.4 million tonnes of plastic are used to make bottles to store drinking water every year. In developing countries most of these end up in landfill or scattered across the landscape, polluting waterways, oceans, mountains and plains.
To combat this there are ways that a traveller can help minimise their footprint. By carrying steel water bottles we can make use of the ability to refill from large filtered water jugs that are available in many guesthouses and restaurants. When planning on staying in one place for more than a few days consider buying your own 20L water vessel and return it to the shop you buy it from afterwards so they can refill it and sell it to the next customer.
Taking it a step further, purchase a water sterilisation tool such as portable filters or a 'SteriPen'. These allow you to take ordinary tap and reservoir water that may be polluted and eradicate bacteria that is harmful to our health.
As an added bonus this also saves you money. In SE Asia a 1.5L water bottle costs between 50c and $2. In comparison a refill is usually 25c or less and to purchase your own 20L jug is about $5.
Clean water is a limited commodity, and those of us lucky enough to be able to travel have the ability to reduce the amount of waste and resources required to provide us with this necessary sustenance. Not everyone has this luxury and we need to remember this next time we go to buy a bottle of water from a convenience store in a developing nation."
Being a Responsible Tourist in SE Asia
Diana Edelman from D Travels 'Round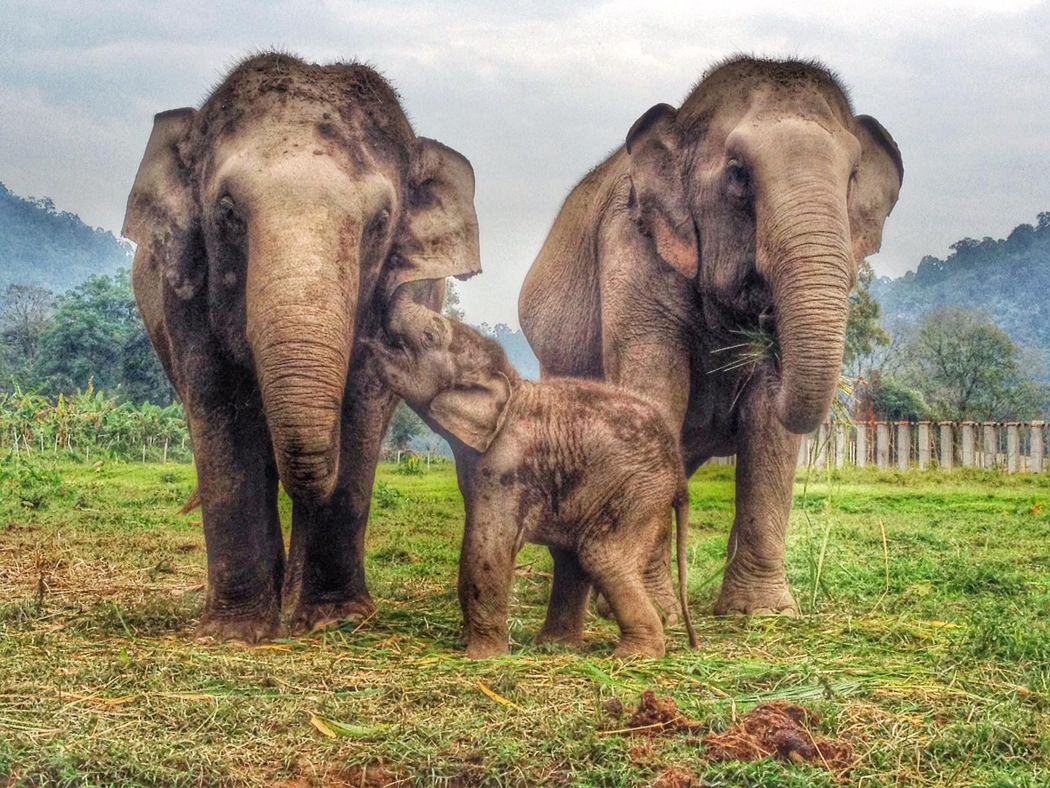 "Southeast Asia offers so many opportunities for experiences travelers can get only in this magical part of the world. Unfortunately, there is a dark side to tourism in SE Asia (and many other parts of the world). People come here and want many things, including that selfie riding an elephant or posing with a tiger, monkey, snake and more. Sadly, this demand for exotic animal experiences drives the illegal trade of these animals, sub-par living conditions and abuse.
When planning a visit to animal tourism attractions, take the time to consider the following questions:
1. Are the animals chained when they are not working?
2. Are they being forced to perform in any manner?
3. Are there babies without mothers?
4. Are these animals endangered? And if so, are there true conservation efforts being made, or does it just appear to be a game of smoke and mirrors? There are many resources out there about endangered species.
5. What are their living conditions?
Take the time to research the places with animal experiences before going. Check out Care for the Wild and their Right Tourism program for a checklist regarding responsible animal tourism.
Skip user-review sites like Trip Advisor. It is easy for reviewers to project their own human emotions on animals. Instead, investigate a place and get a better idea of what money is being used for, how the animals are. It is easy to fall into the trap in SE Asia, thanks to green washing and PR campaigns. And remember, these animals aren't here for tourists. They deserve to live their lives without having to work for Facebook photos and bucket list tick marks."
Learning from a Local Guide
Margherita Ragg & Nick Burns from The Crowded Planet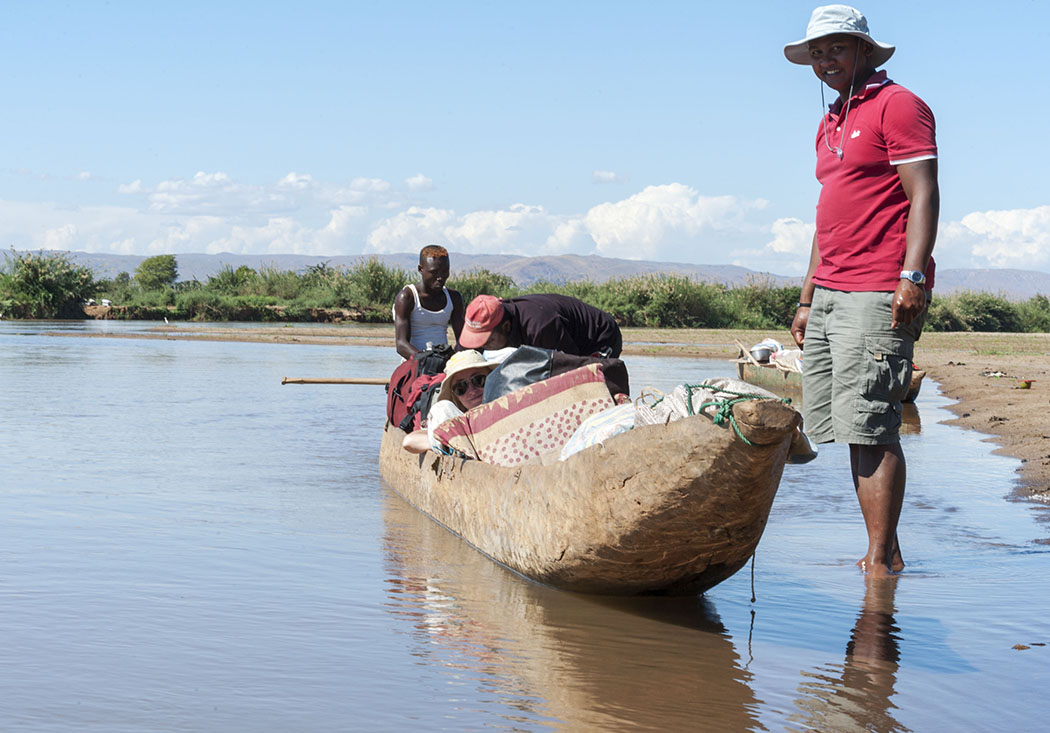 "Ecotourism by definition involves immersing oneself in nature, often visiting natural environments such as forests, mountains or deserts. Sometimes it also means getting in touch with other cultures that may follow customs and habits different from our own. For these reasons, we believe travelling with a local guide is a great idea when talking about ecotourism. Penny pinched travellers may be unwilling to fork out and prefer going solo, but a local guide can offer a wealth of information that no guidebook can match.
During our recent trip to Madagascar we travelled for a week with a local guide called Jimmy, who not only acted as our escort and translator, but also introduced to us the nature and customs of the territory, enriching our river trip with folklore, tales and legends.
Not to mention, travelling with a local guide is also better in terms of security. Local guides know their way around the land, and may also know medicinal plants and natural remedies to treat ailments, invaluable knowledge when travelling off the beaten track for extended periods of time.
Hiring a local guide also supports their communities. When hiring a local guide, it is important to deal with them directly, or choosing a cooperative that pays them a fair wage and prevents exploitation."
Think Green When Planning and Packing
Charli Moore & Benjamin Jones from Wanderlusters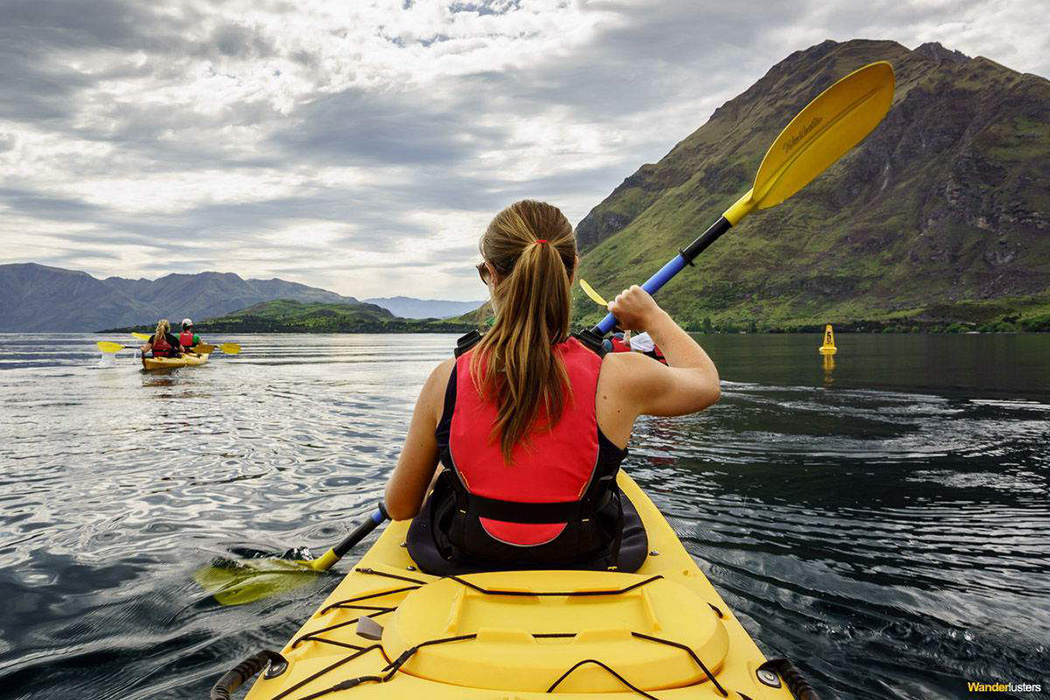 "You know that saying 'there's an app for that,' more and more apps are coming to market with sustainable and ecologically friendly solutions to reduce the impact of our international travels. From green mobile guides helping you to travel the world and leave a positive footprint, to apps that search for the best cafes and eateries using locally sourced produce, there's a wealth of technology out there to help you stay green when you travel.
Hate packing? Why not Pack For A Purpose and carry much needed aid to positively impact the communities you visit. By donating just 2.27 kilos/5lbs of your checked luggage allowance, you could carry a stethoscope, a blood pressure cuff and 500 band-aids, or five deflated footballs for local children.
On average, one woman will use over 11,000 tampons or pads in during the course of her lifetime, all of which will end up in landfill or the ocean. Using Mooncup negates 100% of this waste and can help to protect your natural balance. As a traveller I find that the Mooncup also removes the stress of trying to find organic cotton and bleach, latex, and BPA free products in more remote parts of the world. For a rather lyrical insight into the benefits of a Mooncup check out this wicked rap battle."
 




Respect the Dress Code of the Local Culture
Dani Heinrich from Globetrottergirls
"A big pet peeve of mine is when travellers completely ignore the dress code of a local culture. In my opinion, it is completely disrespectful to disregard a culture's dress code, especially when it has a religious background. Women in Muslim countries shouldn't show too much skin for example, and not wear tank tops or super short shorts.
In countries like India where women are dressed moderately, travelers should do the same: make sure to cover your legs and your arms, and carry a scarf or sarong to be able to cover your head and shoulders before entering a temple / sacred site. Skirts and dresses should always cover your knees. In my experience, you are usually given a long robe before entering a Muslim temple – but not all of them allow women to enter.
If that's the case, you should also respect that – I have seen women peek into a temple where the doors were open more than once, only to be yelled at by angry men from the inside. It doesn't just put you in a bad light, but travelers in general."
Reduce Your Waste, Shop Local, Eat Local and Stay Local
Katie Lutz from From Shores to Skylines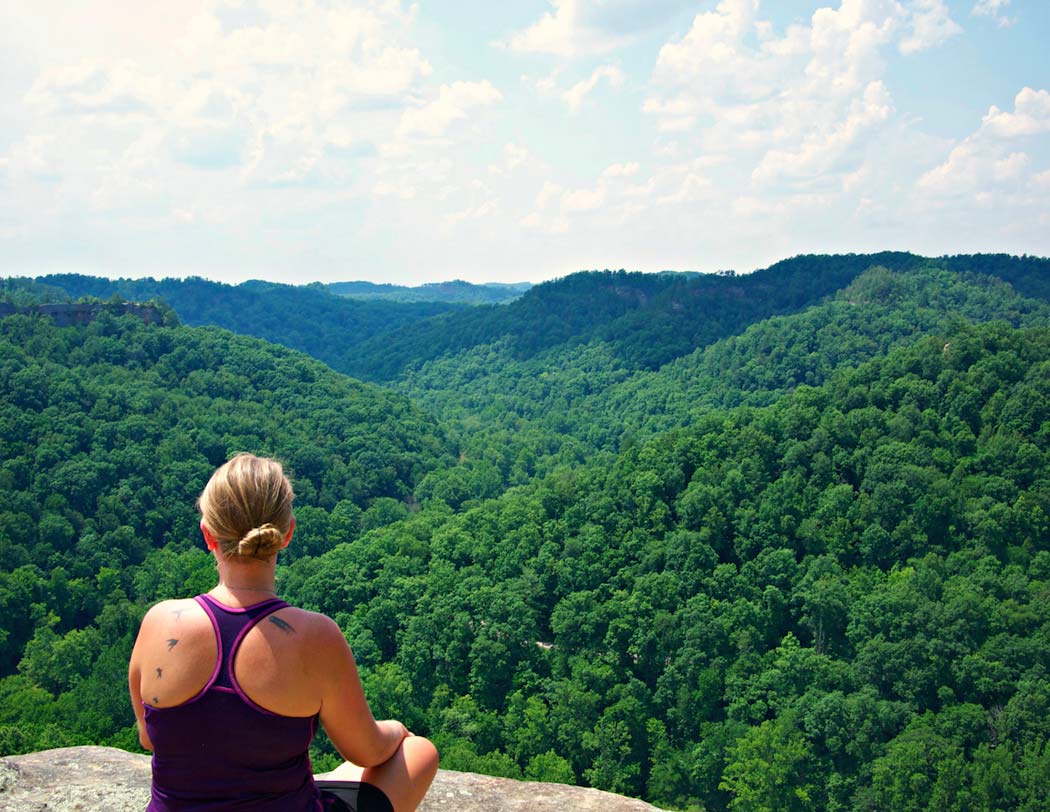 "One of the best ecotourism tips we've learned is to shop, eat and stay at locally owned establishments. Not only do you generally get a more authentic and memorable experience with higher quality goods, food and service, but you're also putting money directly back into the local economy. This benefits the local community way more than giving your money to non-local places will. I've found that creating that connection with local people amplifies our experience as well.
We also try to be aware of the amount of garbage we dispose of while traveling. Many countries don't have adequate waste disposal and its polluting environments and water systems. One of the easiest things to do is reuse water bottles. It's a necessity to drink lots of water, and those plastic bottles pile up fast.
We also try to avoid getting takeout at restaurants and eat in whenever possible. By eating in the restaurant, you use dishes and utensils that are washed and reused. Even though our contributions are small, if everyone takes small actions like these, it can make a huge difference."
Do Your Research and Be Mindful
Linda McCormick from EcoTraveller Guide
"If you are genuinely interested in making responsible choices while you travel, it's important to do a little research and investigate whether the place you're staying or the tour you're going with carries any accreditation. Businesses will often share their sustainable practices when asked, if they don't already have them displayed.
Be warned though, just because a company or hotel says it's eco-friendly doesn't mean it is. There are too many unscrupulous people out there quite happy to jump on the 'eco' bandwagon, touting their practices as green when they're far from it, so make sure you dig a little deeper to discover their true intentions.
Respecting local customs and culture is vitally important, especially in highly religious or conservative countries. Dress appropriately, especially in and around sacred sites, and think before you strip off on a beach – check if it is allowed.
Try not to be too intrusive when taking photos – it's good to ask permission beforehand as some people don't enjoy being photographed, particularly in touristy areas where they might be subject to the lens twenty times a day."
Which of the tips would you like to implement into your travels? Do you have any other suggestions on how to make travelling more meaningful and responsible?