For most people, living in a camper home is only possible if they can continue to work from there and bring home an income. Although there are different ways of earning money on the road, it is not always easy to manage life there. According to the RV Industry Association, at least 1 million Americans live full-time in a motorhome and most of them work on the go, as well. Equipping the camper home with all the necessary facilities can really help in getting used to living in a camper home.
Heating and cooling equipment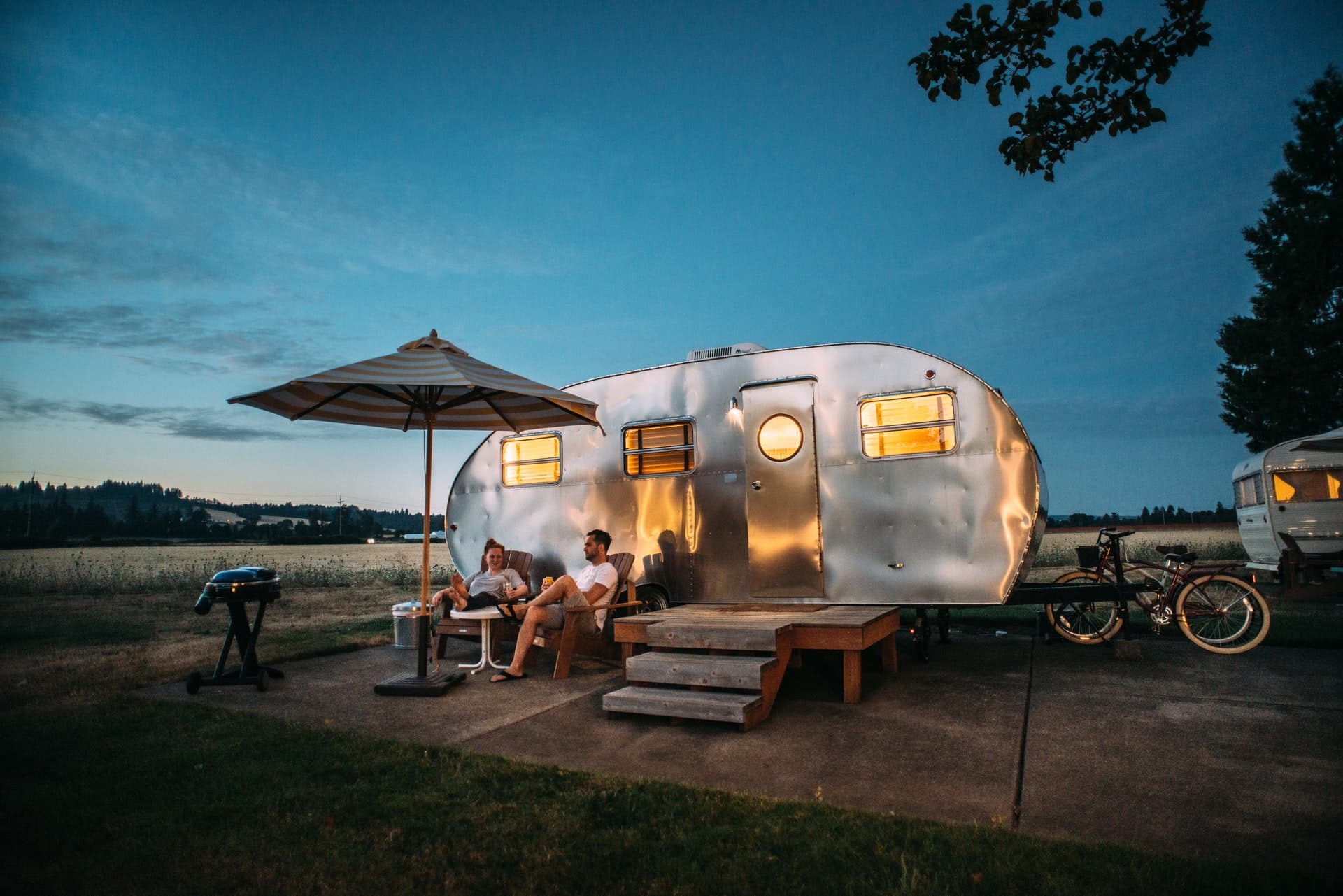 When living in a camper home, nobody wants to freeze during the cold winter days or be fatigued due to high temperatures during summer. Normally, a boiler, in combination with an air-conditioner are two great options. The majority of air-conditioners are mounted under the ceiling, but there are some that can be installed on the floor, as well. A boiler will heat water, but in most cases, installing a heater, typically supplied by a gas cylinder will help make the camper home safe and warm for colder days.
The installation of solar panels is considered a great investment. Although it may seem like a hefty cost upfront, a solar panel setup can be both cost-effective, environmentally friendly, and a convenient way of using electricity on the go. Moreover, solar panels are a great source of electricity when the sun is shining and require little to no maintenance.
Get inspired:
Upgrade the bedroom
The bedroom is the perfect place for creating an office since it will probably have a closed-door and thus, exterior noise and other sounds can be eliminated. A great idea for those wishing to work from a camper home – and specifically the bedroom – is to use a dresser as a desk.
Extending the dresser on one side and adding a chair is a popular idea. Alternatively, homeowners could purchase a lightweight standing desk or a fold-out desk that mounts to the wall. Once the room that's going to host the office has been determined, individuals should equip them with all the necessary working equipment, including laptops, organizers, and charging mats.
Outside the Camper Home
Living and working from a camper home means that you will spend 24/7 in it. The outside of the motorhome should be upgraded, as well. A great idea is to build a deck that will give enough space to set the garbage, put a doormat, or place other equipment.
Purchasing a few camping chairs and a table is also great since it enables motorhome owners to sit outdoors whether it is for fun or for work purposes. Another popular idea includes creating a portable garage where stuff, like water, propane, and food supplies can be stored, along with equipment that's not used regularly.
Living and working in a camper home has nowadays, gained a lot of popularity. This is why there are over 16,000 campgrounds and parking facilities for RV camping in the United States. Making the camper home suitable for your needs and a great place to spend the days and nights needs much effort, but the final result will definitely reward you!
Pack & travel: