Being an Italian on the road or a person who travels with an Italian can be a big challenge. Not because of the hot, Italian temper, as you might guess, but because of their extremely picky attitude when it comes to food (and beaches, but that's another story).
"What are we going to eat there?"
This is one of the first questions I hear from Gianni whenever we are heading to a new destination, and Finland was not an exception. We knew we were going to sample a lot of salmiakki goodies and eat more salmon than usual, but we discovered much more about Finnish cuisine than just the few dishes we had in mind prior to our visit to Finland.
That said, the male half of our nomad couple was highly satisfied and female half was satisfied even more, since there was always something new to sample and questions like "what's for dinner today?" weren't necessary.
Crafting Finnish food
Finnish cuisine is one of the 'cleanest' in Europe and you cannot deny it whilst travelling through the country. However, the cleaner, healthier version of Finnish food is pretty new and was developed not 50 years ago. The intriguing story of how the process of changing eating habits of Finns began says it all began with a death of a lumberjack in North Karelia, eastern Finland. This sad case, as well as many others when relatively young men died from heart attacks, triggered a programme called "the North Karelia Project" run by a young doctor, Pekka Puska, who turned food industry in Finland upside down.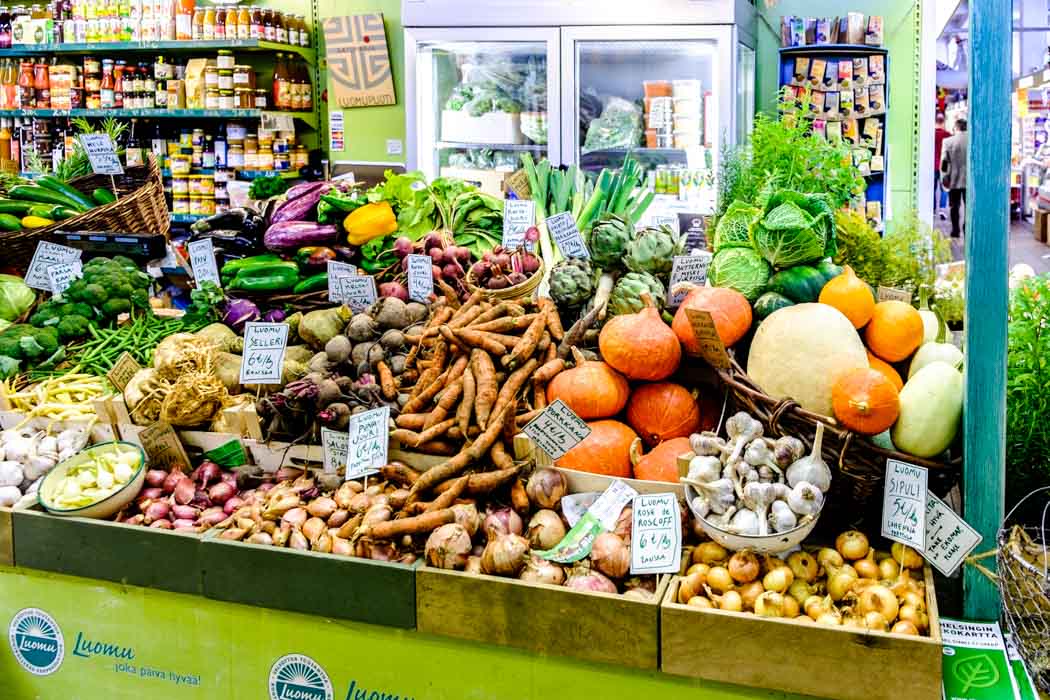 Butter and fat were replaced by vegetable oil, and more fruits and vegetables were implemented into Finnish food. Mr. Puska initiated a huge campaign where women were trained to customise traditional recipes and create healthier versions. Many Finns rejected the campaign, but final results were tremendous and with the time, Finnish cuisine started to be recognised in Europe.
Who was the first?
Finland gained its independence as a republic less than a century ago, which means you'll find influences of other countries in Finnish cuisine. But that's the destiny of any land that was occupied for long decades or centuries. At the end, with such intensive migrations and wars in the past, when different nationalities found their homes far from their homelands and cooked the same meals as they used to, one cannot argue about the pure origin of some dishes in this world.
You think spaghetti is an Italian invention and then you learn it comes from China. You are convinced that "varenyky" (Ukrainian dumplings) were "born" in Ukraine and then your friend from Sri Lanka tells you her mother makes the same.
Anyway, the story of Finnish food is just one good example of how a single person can change the history of national cuisine and explains why some Finnish dishes are very simple, yet tasty. Although, we have to admit, there was one thing that shocked us: Finns love to drink a glass of milk during/after the main meal and it looks like it's something very natural for them to also have with meaty dishes.
So what exactly can your palate look forward to in Finland? There is a high chance a few dishes that will resemble other worldwide cuisines, but we are not going to argue who was the first to prepare a fried fish, an apple pie or a roasted sausage over the fire.
Fishy Finnish food
Considering the number of lakes in Finland and the Baltic Sea, fish becomes one of the main ingredients of Finnish food, where salmon is a leader.
Meaty Finnish food
Reindeer meat: a speciality of Lapland, a Northern part of Finland, you'll also find plenty of meat in the south. Usually it's served with mashed potatoes, black pepper and lingonberries.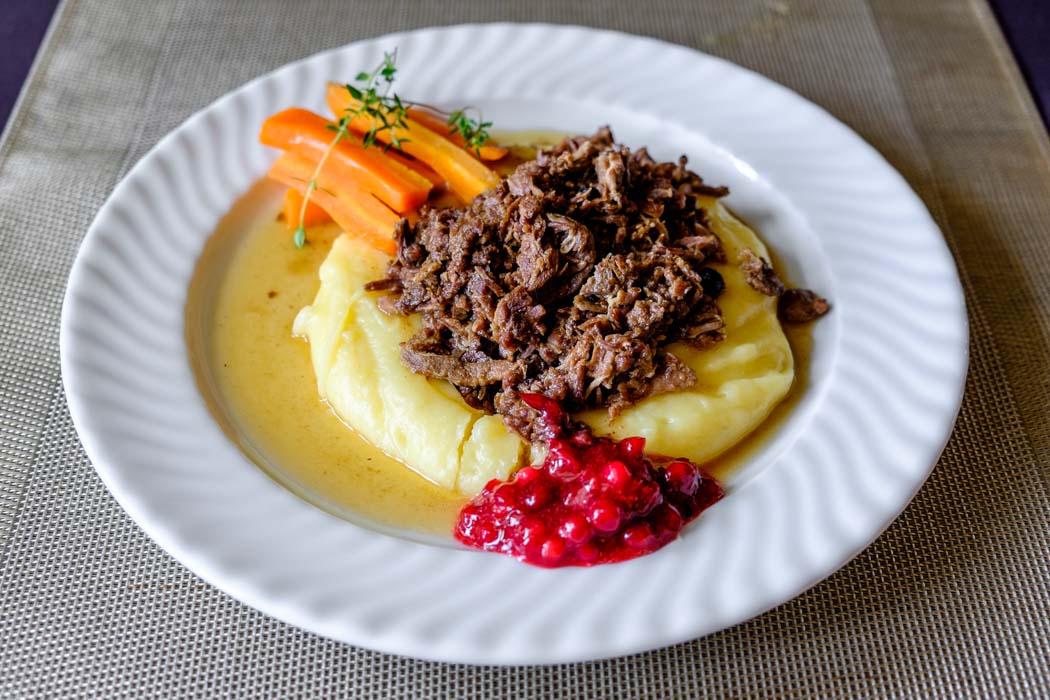 Forest Finnish food
There is always something to sample while walking in the Finnish forests and Finland's 'everyman's right' policy allows you to enjoy the forests fruits and mushrooms freely. Check out this helpful article and see what you can find in Finnish woods.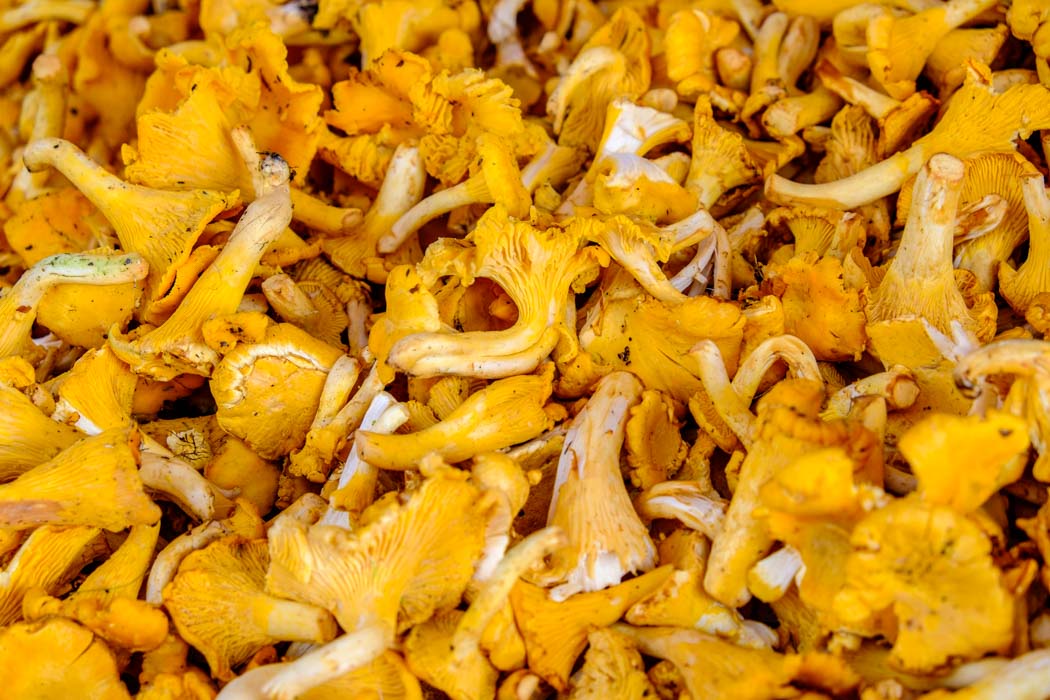 Other Finnish goodies
Salmiaki. Well, I would easily call "salmiaki" a Finnish durian. So either you're crazy about it or you can't even look at it. We watched a few videos from our friends Audrey and Samuel and tried a packet of salmiakki in Frankfurt, so we knew it wasn't going to be a classic dessert. We sampled almost all of the possible salmiakki products, ice cream included, and our final verdict was that we put "salmiakki" into the "we-like-it-but-not-every-day" category.
Apple pie
Who doesn't love an apple pie? We do, and of the ones we tried in Finland (served with vanilla cream and lingonberry preserve) they were pies you won't want to share.
Snack delicacies
One of our favourites was rye bread and fresh karelian pasties, which are rye crust tarts with rice filling and a buttery spread on the top. We say "fresh" because if you buy a day-old karelian, the crust and whole filling is just too tough to enjoy.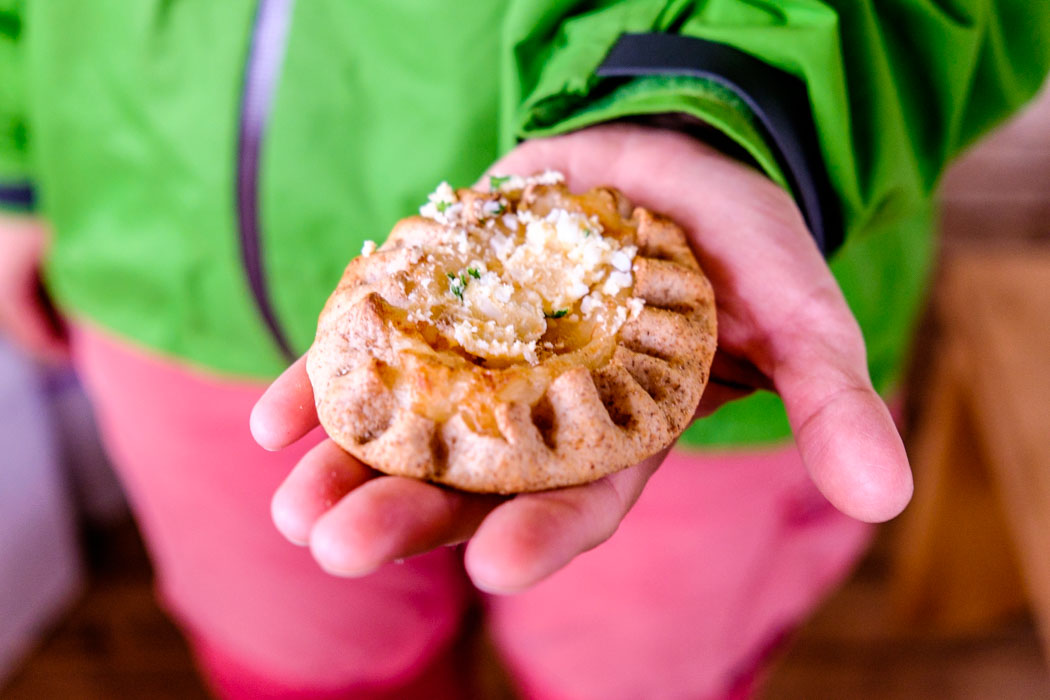 Some other specialities we tried was "tikkupulla" (a "stick bun" in Finnish), or dough roasted on the fire, which goes very well with cardamom. Another yummy snack you can have while hiking in the Finnish woods is "rieska", a traditional Finnish thin-bread baked without yeast. Either you eat it plain, or with a grilled sausage.
Street food
Since we travelled mostly in the Finnish countryside, we had small chances to explore towns and cities. Nevertheless, we went for lunch at a local market in Helsinki a few times, where they serve the majority of the specialties we mentioned.
For a decent portion of roasted potatoes, salmon and salad you'll pay from $10-15. Note: the place is a bit touristy, but it's one of the best budget options to eat out in Helsinki.
A breath of history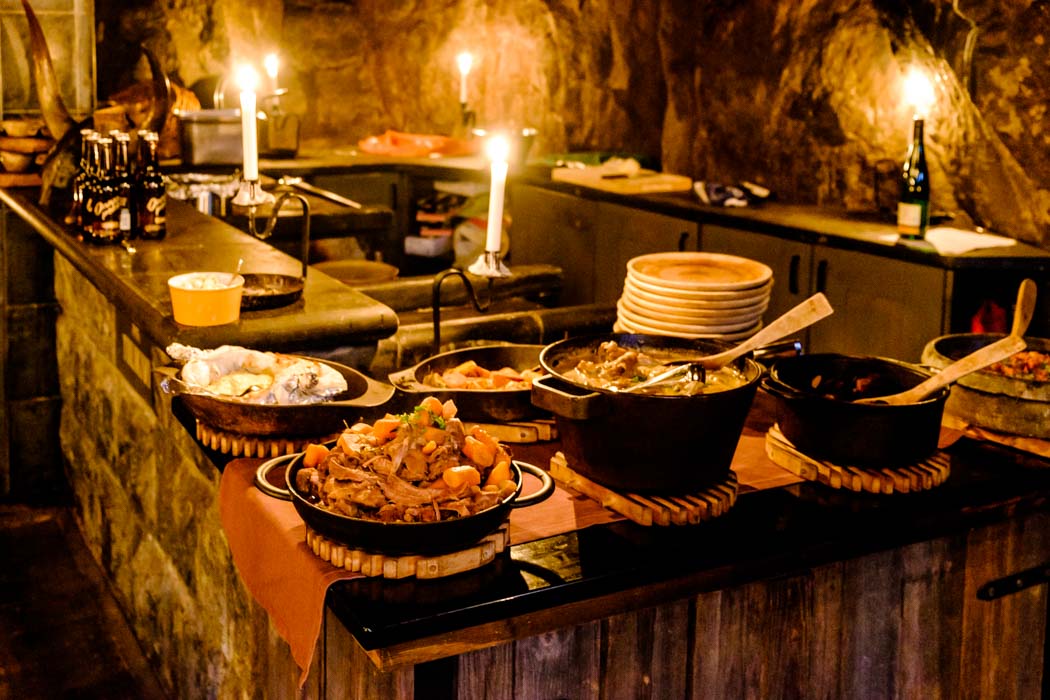 Do you remember when we mentioned a unique cave restaurant in Vierumäki where we also tried smoke sauna? Kalliokammi restaurant serves an outstanding medieval menu consisting of typical Finnish dishes and some other delicacies like simmered spelt & simmered beetroots with garlic.
To sum up our culinary exploration of Finnish food, we discovered our favourites and Gianni's Italian stomach wasn't disappointed. It was pretty interesting to observe how much the country's characteristic features (Finland's natural resources) are widely integrated into its food and how a different combination of the same ingredients are used to create a completely new dish.
Have you tried any Finnish specialities? If not, which is your favourite cuisine in the world?