The COVID-19 pandemic that hit the world in 2020 caused 114 million people to lose their jobs. However, it also created job opportunities for some people too. Due to the increased remote jobs, the number of digital nomads in the US increased from 7.3 million to 10.9 million in 2020. It would not be an overstatement to say that COVID is one of the main factors that made it possible for people to work while travelling the world.
Here are the top five ways how COVID has increased the number of people who work remotely and stay on a permanent vacation while still doing their full-time jobs.
Employers Had to Facilitate Work From Home
When the lockdown was imposed at the start of 2020, companies had no other choice than having the employees work from home. Businesses could not have employees come to the office but work could not stop. That led to every possible work that could be done remotely being transformed into home-based work rather than office based.
When people had to work from home, they got the opportunity to travel. Even though international travel was not possible when the pandemic was at its peak, people could still explore local attractions as showing up for work was no longer necessary. All that was needed was to have a device to work on and a working internet connection.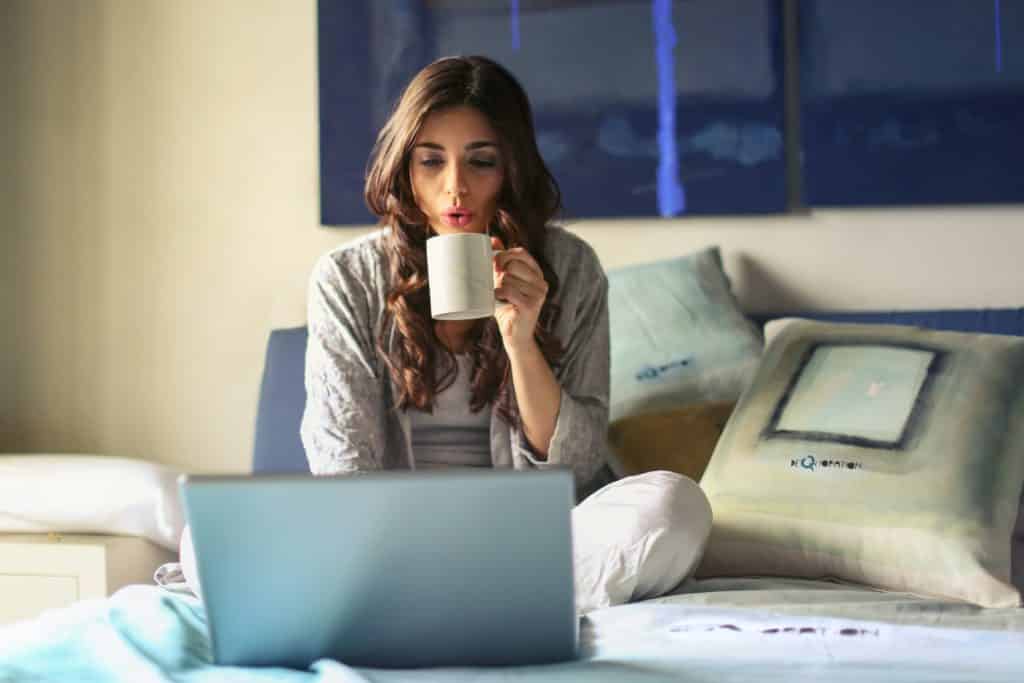 Employers Realized that Remote Working Employees are Better
Once the employees started working remotely, the first thing employers realized was that remote working employees were actually more economically feasible for them. They no longer had to provide travelling allowance, office space, electricity, computers, internet, and other facilities to the workers.
This increased the trend of remote and home-based work. Once it was possible for the employees to work from home, or anywhere on the planet, and still make the same amount of money as they did working a 9 to 5 job, the ones with travel lust packed their bags. This was something that was never seen before in the world. The result, as we can see from the increase in the number of digital nomads, was more and more people starting a lifestyle in which they can travel and work at the same time.
Unemployed People Found Freelance Work
Remember the 114 million people who lost their jobs due to the pandemic and the lockdown caused by it? They resorted to finding remote work, mostly on a freelance basis. That is evident from the size of the freelance market that stands at an all-time high of $1.2trillion now.
As the core principle of freelance work is that you don't have to show up at an office and there are no defined working hours, that gives people the chance to explore the world.
It's true that freelancing did exist before the pandemic but the real potential of this field was realized following the circumstances created by the lockdown. Not only are people working more freelance jobs but companies are also preferring to hire freelancers where possible as this is the more economical approach.
More travel inspiration
Travelling Became More Affordable
Increased remote working possibilities are not the only outcome of the pandemic and the lockdown. Due to restrictions on travel, people wanting to travel and work had to get good medical insurance to get into some countries, but the rest of the costs associated with travelling and staying at exotic locations has decreased. In addition a new trend of outdoor activities has emerged in cities like NYC due to the restrictions put in place by governments. This has also made it possible for people to travel more, while they can work remotely to support themselves.
As the world adapts to the changes brought about by the pandemic, having essential items like face masks has become crucial for travelers. With increased remote working possibilities, individuals seeking to travel and work remotely must now consider medical insurance and prioritize personal protective equipment. Face masks, in particular, are essential for ensuring safety and complying with health regulations while exploring new destinations or engaging in outdoor activities, allowing travelers to embrace the freedom of remote work and responsibly satisfy their wanderlust.
People can now find better hotel deals, and coworking and coliving spaces that further make travelling and working remotely affordable for people. More on that in a minute.
The Job Trend has Shifted
Due to the four factors we discussed above, the overall job trend has changed globally. The time is gone when the only 'stable' job you could have used to be one in a corporate office with 9 to 5 working hours.
It cannot be said that COVID is the only thing that caused this shift, but it did play an important role in promoting and accelerating the transformation. The circumstances resulting from the pandemic have effectively changed the landscape of working and travelling. People no longer need to go on a vacation, they prefer being on a paycation all the time.
How's the Hospitality Industry Adapting to this?
The obvious and most evident effect of all of this is on the hoteling industry. People no longer just want a place to stay, they want a place to work too. The second change that is happening right now in the hoteling industry is that of the increased availability of affordable living spaces.
These two combined have popularized the two following concepts:
CoLiving
This is an accommodation solution for people who are constantly on the go and want something affordable rather than upscale. The way this works is by providing properties to a group of people. The billing is usually monthly or quarterly. Many companies, like Selina, provide this service where you can buy accommodation for a specific number of days and use it at any of their locations.
CoWorking
CoWorking is not a new concept but priorly it was for the locals. In this, people use a common working space where they get the amenities like electricity, internet, and a place to work along with a physical address.
Now, hoteling companies are providing this service to travellers who have remote jobs. This is usually coupled with CiLiving.
To Sum it Up
The COVID-19 Pandemic has largely changed how people work and travel. Employers have realized that it makes more economic sense to have employees working remotely than having them work from an office. Freelancing has increased, and so have remote jobs, creating opportunities to have a lifestyle where you can travel and work at the same time.
The hoteling industry has responded by offering the facilities coWork and CoLive to facilitate working travelers.