Interacting with others while traveling is a great way to enhance your experience. It creates an opportunity to learn about life from a different perspective, share tips and stories, and ultimately cultivate connections that can last a lifetime. However, if you're traveling solo, suffer from social anxiety, or consider yourself an introvert, making friends (especially in a new destination) is difficult.
Don't spend your entire trip by yourself – step outside of your comfort zone and learn how to make friends in a new city like Laguna Beach.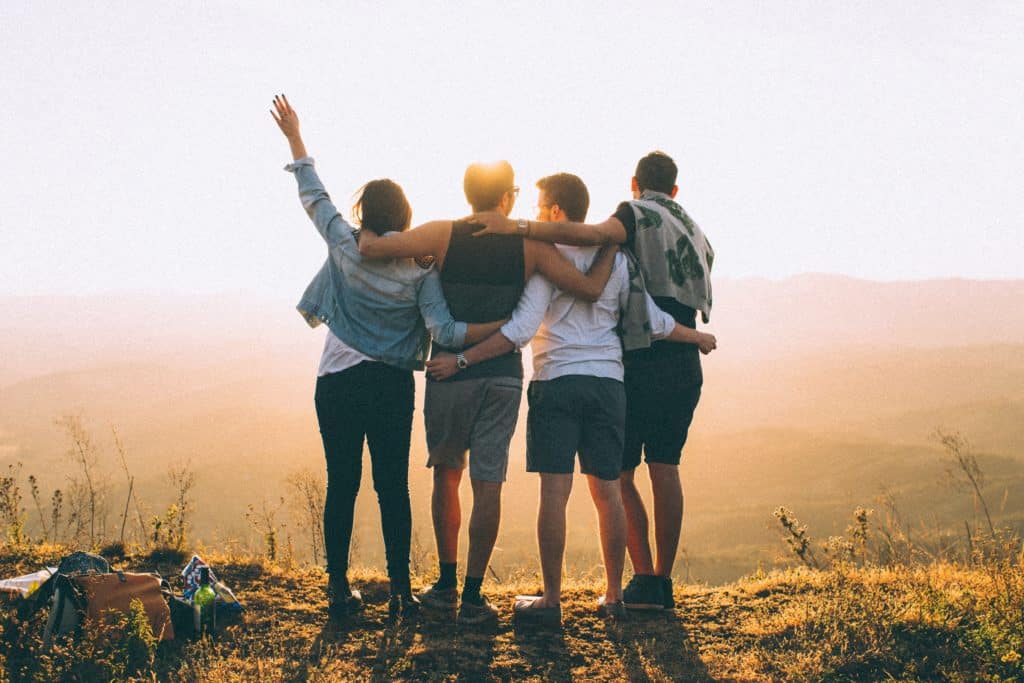 Connect On Social Media
Before your trip to Laguna Beach, hop on social media and try to connect with locals. You can meet people online by viewing your friends' pages or joining social groups in Laguna Beach. Doing it in advance breaks the ice and makes it easier for you to connect in person.
Get Out Of Your Hotel Room
Although Laguna Beach hotels are comfortable and have all the amenities your heart desires, staying indoors is no way to meet new people. Do some research in advance to find out where the best places to visit are. Search for things that interest you so that you're in a comfortable environment when you meet new people. If you struggle with social anxiety, it's probably best to stick to local spots where there are not as many crowds.
Head To The Beach
There's no shortage of ways to meet new people and make friends at the beach. So, grab your swimming gear, some sunscreen, a beach towel, and an umbrella, and prepare for a good time. You can hold casual conversations with other beachgoers as you relax in the sun and get a tan. You can also participate in activities like volleyball, surfing, and swimming and socialize with others.
Check Out The Nightlife
If you want to make friends and have a good time at Laguna beach, then you have to check out the nightlife. From late-night bonfires and boardwalk bars to local lounges and dance clubs, you'll find a diverse group of people you can connect with. A little liquid courage and some awesome music go a long way in setting the tone, breaking the ice, and letting your guard down.
More travel ispiration
Take A Tour
Tours are popular activities for out-of-towners. It gives them the opportunity to learn more about all the reasons Laguna beach is such an amazing place to visit. Whether you want to take a boat ride, walk, sample food, or get a little tipsy on a wine or liquor tour, there's something to suit your interests. While you'll there, you'll also have the chance to meet a lot of different people that you can get to know better.
Explore The Arts
If you're a creative mind that would like to connect with other creatives, then you must explore the arts and culture in Laguna beach. Head to nearby museums and art exhibits to find potential friends. Discussing your interpretations of exhibits or talking about your creative experiences can help break the ice. From there, you can make plans to meet up later and explore more of Laguna beach.
Community Events
If you want to live like the locals on your trip to Laguna beach, community events are a great place to meet. Whether you attend a street fair, fireworks display, summer festivals, or outdoor concert, you'll find people that can tell you what life in Laguna Beach is all about. They can give you advice on where to go, what to do, and the best spots to meet other friendly locals.
Part of what makes going on vacation worthwhile is the people you meet along the way. You never know what connections you could make that could turn into a lifelong friendship. Meeting new people also enhances your experience. If you're traveling by yourself or tend to be a bit shy about opening up, the above suggestions should make meeting people in Laguna beach easier.