It may seem strange, but it's entirely possible to be happy, healthy living in Brooklyn.
I know, when I first thought about Brooklyn…it was a leap of faith. Many friends, fellow nomads, thought I lost my mind. It was the height of the pandemic and well, moving to New York was not the first thing on anyone's mind.
But, hey – you only live once.
In the world of digital nomads, moving to Brooklyn may have seemed like an odd choice. After all, the world is your oyster. You could live by a beach. You could be in a remote mountain town. You could be enjoying delicacies in Asia.
For me, Brooklyn seemed right. Here's how I came to this decision.
Options, Options, Options
If you are like me, you love options. I think the word 'options' is probably my single favorite word in English.
In Brooklyn, you can enjoy everything in the borough plus all the things you can find in New York City. You can enjoy food, entertainment, culture, parks, and history. You'll find every nationality, age, and interest all in one corner of the world.
Take Your Pick
Even amongst Brooklyn neighborhoods, you can take your pick. Maybe you've got a sense of home in Park Slope. It's a pretty upscale neighborhood with beautiful brownstones. While it may not be cheap, you'll find loads of trendy restaurants and interesting shops to explore.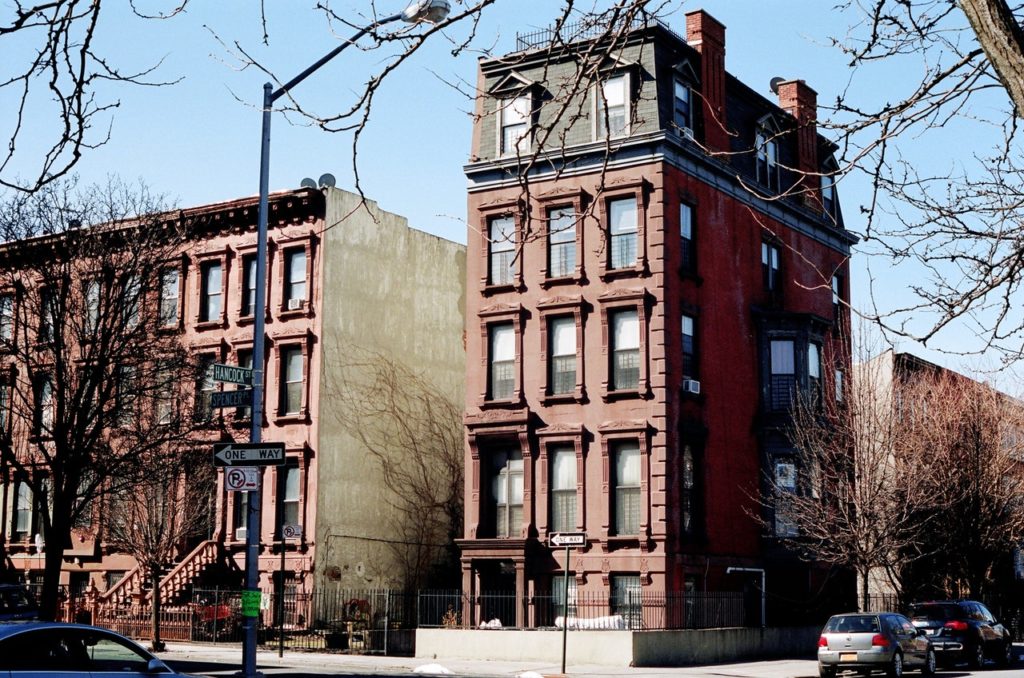 Perhaps, you'll find Bushwick is your stomping ground. It's one of the trendiest and best places for single urban professionals. Because it's early in development, there are still deals to be had in housing.
Depending on what you love, I have no doubt that you can find it in one of the Brooklyn neighborhoods.
Try It Out
For a lot of people, living in New York City is completely out of the question. Due to high prices, low occupancy rates, and extreme desirability, finding affordable housing is tough. And you're not imagining things. Living in the city may have been possible 20 or 40 years ago…but today, affordable places are few and far between.
However, there are still deals to be had – especially in Brooklyn. I first heard about this and got excited.
But I got even more thrilled when I learned what's possible with coliving. If you're looking for affordable housing, a coliving space may be just what you're dreaming about. Many of the buildings offer private rooms with a shared suite. You can get all the benefits of more expensive buildings such as a gym, a movie room, a furnished courtyard, a workspace, and a community lounge area.
I don't know about you, but I like the whole idea of coliving. It makes it easy to try out different neighborhoods. With flexible leases, affordable costs, and everything set up, what's not to love?
Get inspired for your next trip:
Stay Healthy and Happy
Brooklyn is a great place to stay healthy and happy. It's a whole lot easier to stay active when you have a gym in your building. It's also much more fun to go for a walk, ride your bike, or go for a run when you have neighbors ready to join you.
Of course, stay safe and keep up with the ever-evolving guidelines. I find that in Brooklyn, even with the CDC safety guidelines to wear masks and keep social distancing, it's easier to find friends who are focused on fitness. Everyone seems to have a favorite yoga regime, running program, or bicycle route. You'll never feel alone in your efforts to stay healthy.
Many of the people I'm meeting are digital nomads. As a tribe, I find we're committed to staying healthy and happy. It's not so hard to understand. When you're nomadic, you do rely on your health for a sense of stability. That's why meeting like-minded people and choosing an active lifestyle are so important.
Down To Earth
As a digital nomad, it's wonderful to find unpretentious places. Neighborhoods like Carroll Gardens have a rare small-town feeling of familiarity. Everyone seems to know his or her neighbors and shopkeepers. You get the feeling that everyone is on a first-name basis – from the neighbors to the cleaners, to the mail carrier.
When traveling, seeing real people enjoying their community is joyful. You see people of all ages – children playing, kids in strollers, and elderly people enjoying a moment outside. It's the kind of neighborhood that makes you feel happy to be alive.