Crowned as "the roof of the world", Tibet is perched on soaring Qinghai-Tibet Plateau, the highest region (with an average altitude of above 4000m) in China. The majestic Himalayan Mountains, incredible alpine lakes and prairie and exotic culture, unspoiled habitat for wildlife, make Tibet travel a Holy Grail for global travelers of all kinds.
Uniqueness of Tibet Tour
As opposed to the bustling metropolis in other parts of China, the biggest draws of Tibet tours are the unspoiled alpine scenery, the Tibetan Buddhism, the indigenous culture and local customs. For example, many famous Asian rivers such as the Ganges, the Indus, the Brahmaputra River, and the Mekong River and Salween actually originate from abundant glaciers and holy lakes in Tibet, such as Lake Manasrovar in Ngari and Yangtze River, Nu River, and Lancang River.
If any damage done to vast prairie, historic Tibetan Monasteries, and diverse flora and fauna, etc. in Tibet, the result would be tragic and irreversible.
It is with the full awareness of such importance of the responsible and eco-friendly tour to this holy piece of land that since the establishment of our travel agency, putting the environmental protection and safeguarding indigenous culture of local community always come first as a crucially unspoken rule.
How Do We Practice Responsible Travel in Tibet?
For years, we have spared no efforts in balancing development of Tibet tourism and protecting natural environment and distinctive culture of Tibet. The following practices may give you a brief glimpse of what we have done.
Organize Clients to Pick up Trash at Everest Base Camp
Everest Base Camp in Shigatse Prefecture of Tibet is one of the hottest tour destinations. Each year, thousands of domestic and international tourists scramble to enjoy awe-inspiring Mt. Everest (8844.43m) at EBC. Though many of them are keen aware of the environmental protection issue, still many litter are found left around the attractions. So long as the tour group has ample time to spend, our guide would work with tourists to pick up trash at EBC to protect the fragile eco-system there.
Collect Garbage during Tongtse Mountain Kora
Tibet is a land of religion. As you travel in Tibet, the palpable sense of holiness will impress you deeply. Kora literally means pilgrimage or circling around holy Tibetan Monasteries and sacred mountains and lakes. During the traditional sacred Tongtse Mountain Kora, a contingent of over 20 tour guides of Tibet Vista took the initiatives to clean the trash left around Tongtse Mountain and prayed for the world peace and well-being for all.
Help Tibetan Farmers Do Farm Work
Personal experience with authentic Tibetan life has been an essential parcel of Tibet tour. We give tourist a chance to communicate with local Tibetans and benefit the local community by helping them do some farm work.
Visit Tibetan Family and Learn How to Make Tibetan Momo
The benefit of visiting locals' family is that it gives clients direct experience of real life of Tibetans and they can communicate with them in person.
Prefer Using Tibetan Restaurants and Home-run Hostels
To benefit local economy and bring genuine Tibet experience to clients, we arrange tourists to stay and dine Tibetan-owned restaurants and hostels. In this way, tourism brings tangible benefit to locals.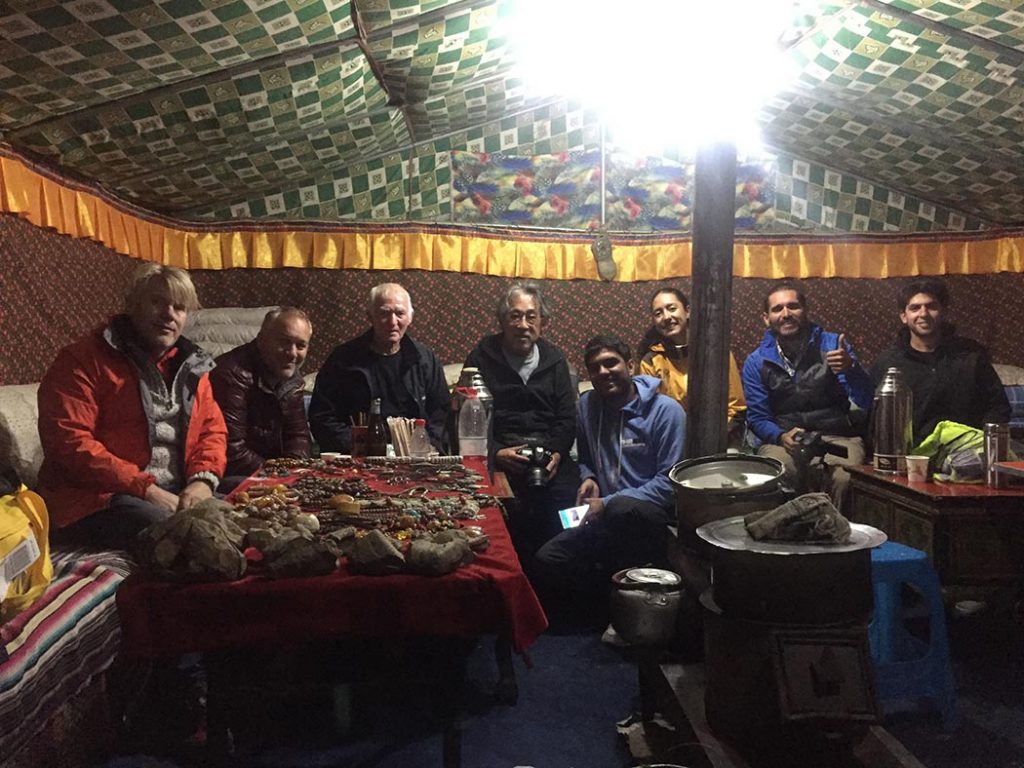 Respect Distinct Religious Belief by Teaching Tourists Dos and Don'ts
Before entering a religious site, our guide normally will teach our clients Dos and Don'ts inside the sacred religious compound. And their questions are always more than welcome. We do our best to avoid violating religious taboos.
Respect Tibetan Pilgrims When Taking Photos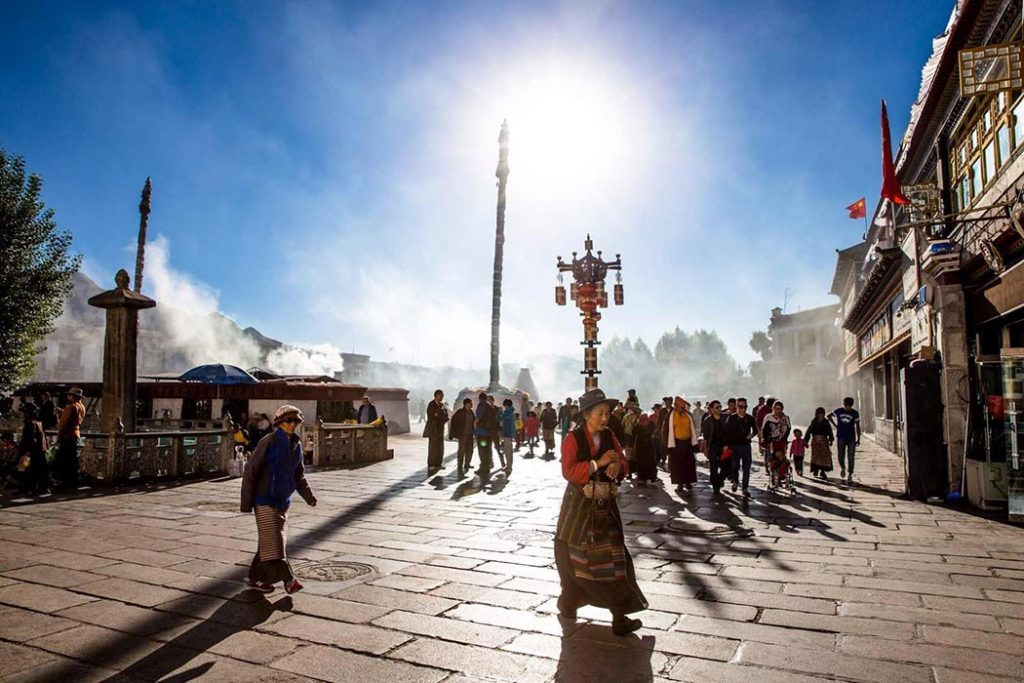 Train and Encourage local Tibetans to work in the field of Tourism
As a common practice, each year from November to March, we will offer free training seminar to help local Tibetans master professional skills to achieve stable and improved standards of living. Due to the abundant tourism resources, we encourage them to get involved in Tibet tourism. The course will cover tourism management, service skills, treatment of unexpected injuries, first aid to altitude sickness and more.
Author's bio: Kunga
Kunga, the seasoned Tibetan tour guide, is currently the customer service manager with Tibet Travel. Kunga had his education abroad for more than 20 years and went back to Lhasa in 1992 as an oversea Tibetan and started to guide global tourists in China International Travel Service. Humorous and knowledgeable, Kunga is an expert of Tibetan culture and history.