It wouldn't be revolutionary if we told you that the fame of a place doesn't guarantee the quality of your experience there, and vice versa. Places not included on lists of top recommended spots in the world, can create some exquisite travel memories. This is exactly the case at Lake Bohinj in Slovenia, which is located only 26 km from the smaller, yet more famous "brother" – Lake Bled.
The majority visitors arrive to the Lake Bled (Blejske jezero) stay there for a couple of hours, and do some mellow sightseeing, but Lake Bohinj (Bohinjsko jezero) can be a good alternative if you like being more active during your travels.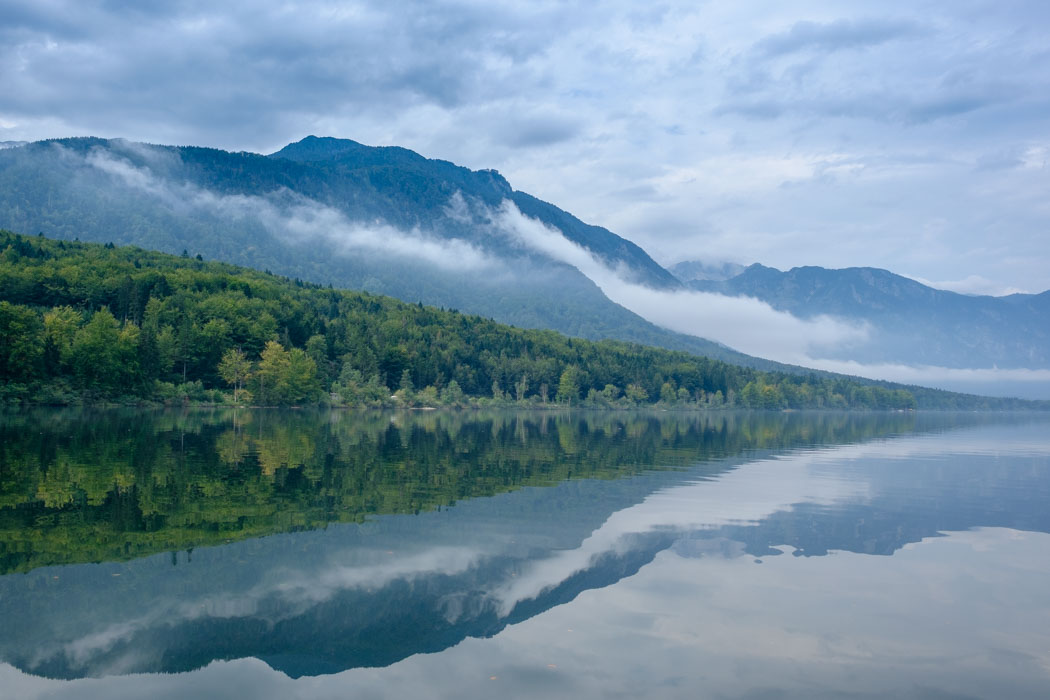 Bohinj is the largest permanent glacial lake in Slovenia and is part of the Triglav National Park; which is also the only national park in the country. Similarly to the Logar and Jezersko valleys, their views will touch your earth-loving and adventurous soul. The area of Lake Bohinj is more developed, yet still not overwhelmed by mass tourism.
Beyond the lake: activities to do in Lake Bohinj
After our unlucky rainy time in the Logar & Jezersko valleys, we were a bit discouraged, but the spirits of Bohinj must have liked us, because they threw us a beautiful sunny day so we could stay outdoors and explore the area by bikes, by foot and … and by cable car!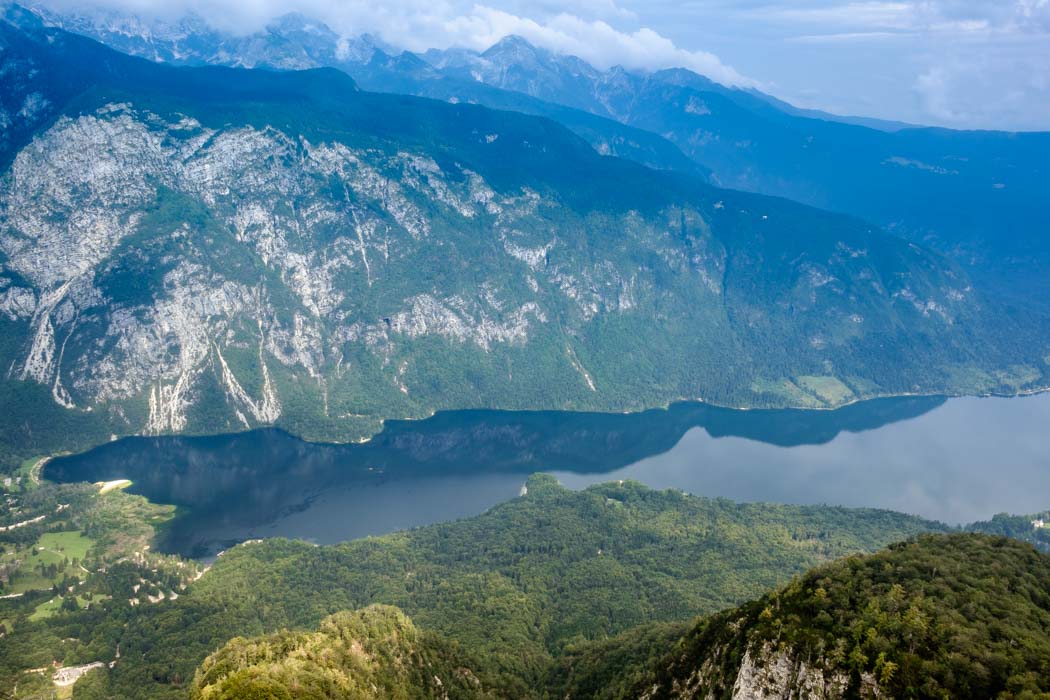 There's enough things to do and see for minimum three days in Bohinj, but it all depends on the amount of tranquility or adrenaline you want to choose from there.
Hop on!
If you want to see the village life in Slovenia from different point of view and reach some beautiful spots in nature, get a bike. You can do it either independently or you can rent a bike at the Hike & Bike in Bohinsjka Bistrica, a great starting point when discovering the area of Lake Bohinj ($ 6/2 hours). In the case you want to go for a ride with a local and expert biker, you can choose one of bike tours the company provides.
If you want to combine hiking and biking, there is also a cool option to go for a tour with a bike that folds into a backpack!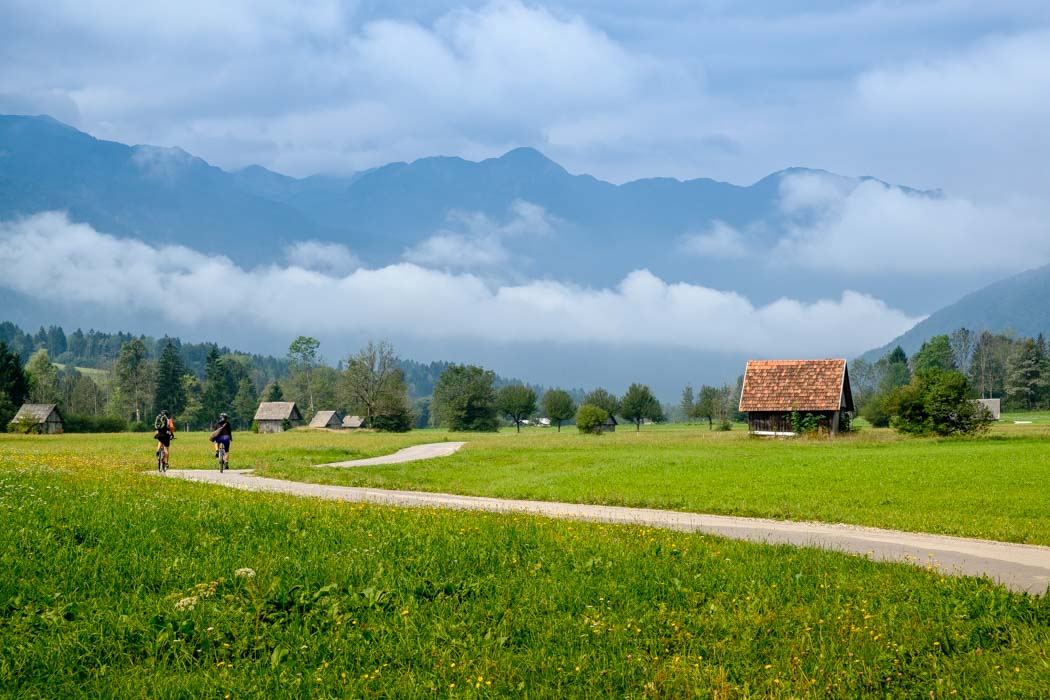 Recommended path:
Biking: from Bohinjska Bistrica to Ribčev Laz: 6 km on a well-maintained biking path.
Biking and hiking: Ribčev Laz – Stara Fužina – Mostnica Gorge (Devil's bridge/Hudičev most) – Studor – Srednja Vas – Bohinjska Češnjica – Bohinjska Bistrica (16.8 km)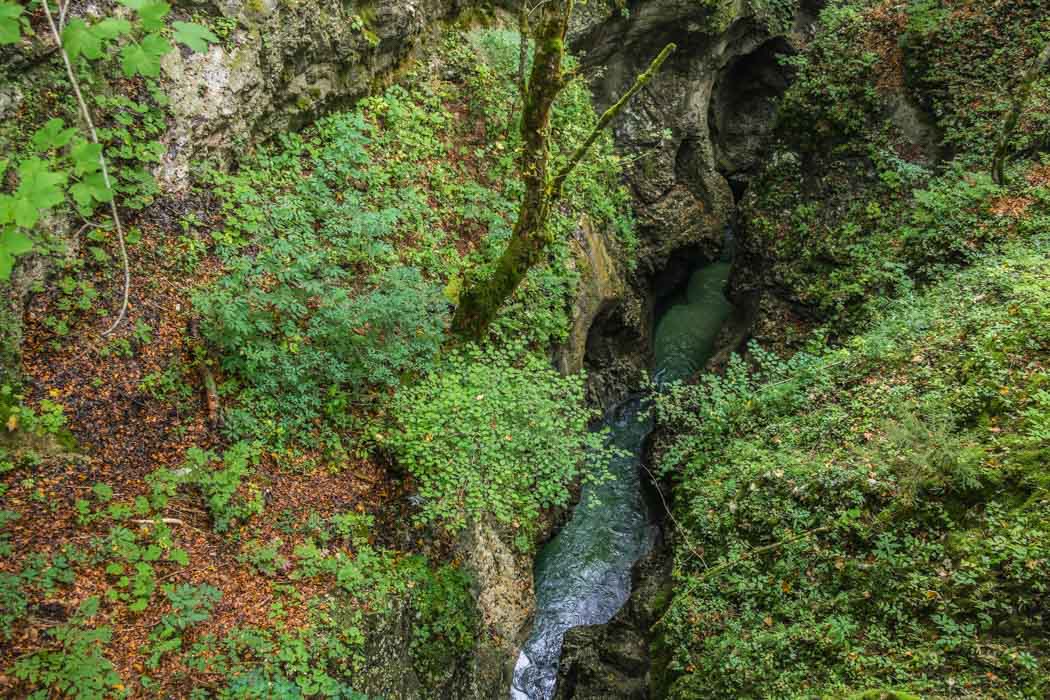 To explore Lake Bohinj on two wheels was the best choice for us. We could pass through the tiny Alpine villages, and see their typical architecture. We also had the chance to enjoy the unique double haystack called the "toplar" in Studor village.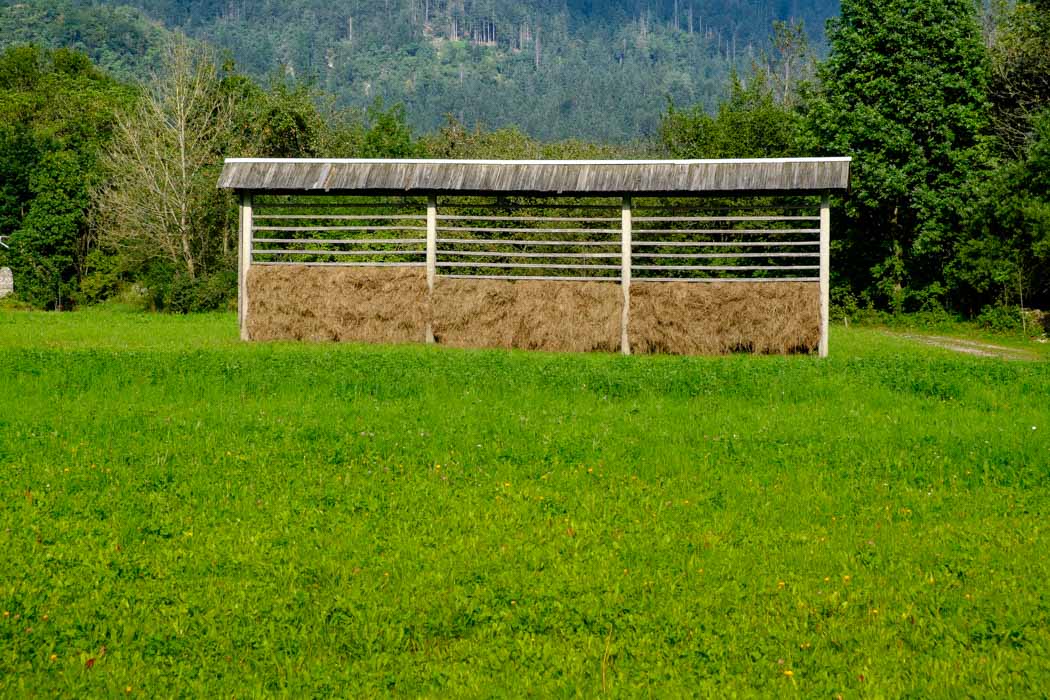 Hiking near Lake Bohinj
Surrounded by meadows, mountains, rivers and a lake, you won't want to miss a walk around the lake. Lake Bohinj (4100 m long, 1200 wide) has a 12 km long walking path. To hike all the way around, will take you 4-5 hours. No bikes are allowed on this path.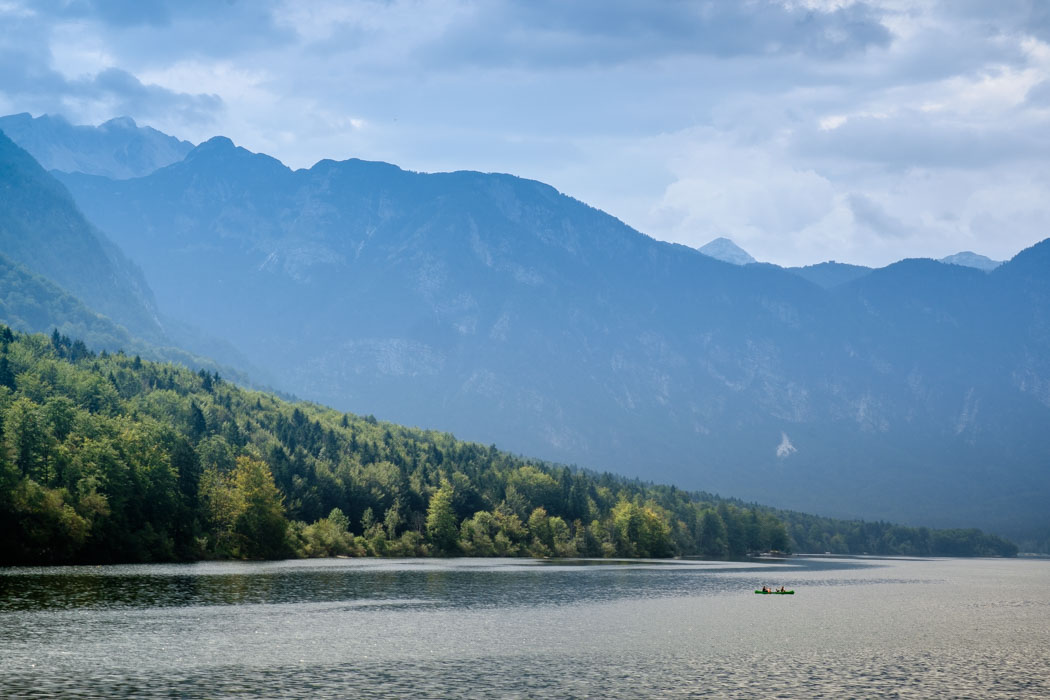 If you feel to roam via hills and meadows for a bit longer, read about a hike to Mount Pršivec our fellow travellers did. There is a beautiful path from Stara Fužina to the Mostnica waterfall (5.9 km), too.
If you feel more comfortable with a local guide who can bring you to some special hidden gems, check the tours provided by the Hike & Bike (Bohinj Energy Hike, Pokljuka energy points, Evening torch walk).
Read more interesting articles:
Boat trip
In case you want to experience Lake Bohinj and learn more about its origin, we suggest taking a half-hour long boat tour from Ribčev Laz to Ukanc. The people who run the boat company are very friendly locals, and the trip is a genuine welcome.
A return ticket costs $ 13/person and the boat operates every half an hour. It's electric and environmentally friendly since there are no engines are allowed in Triglav National Park in Slovenia. For a timetable, visit their website.
A cable car to Vogel Mountain
To hike along the lake among the trees is one thing, but to see the stunning blue shades of Lake Bohinj surrounded by the magnificent Alps from above; is something completely different. To do this, you can either hike from Ukanc or Ribčev Laz (about two hours) take a cable car from Ukanc (about 10 minutes by foot from the port, cross the Savica river) or you can walk from Ribčev Laz from the southern side (about an hour).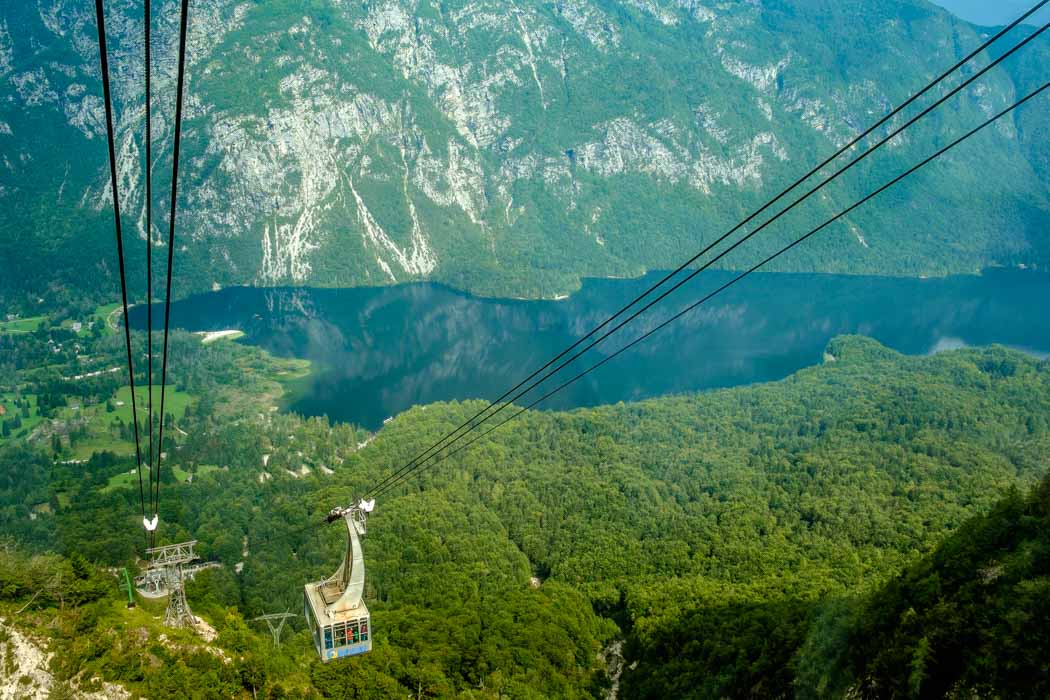 A return ticket costs $ 16.50 and takes about 4 minutes. The cable car operates every half an hour during daylight hours. (Up on Vogel you can get a refreshment or lunch ($ 6-10 including a soft drink.))
Get higher
If the weather is good in Bohinj, remember to shift your gaze to watch paragliders take off from the Vogar alpine pasture, or you could always fly yourself!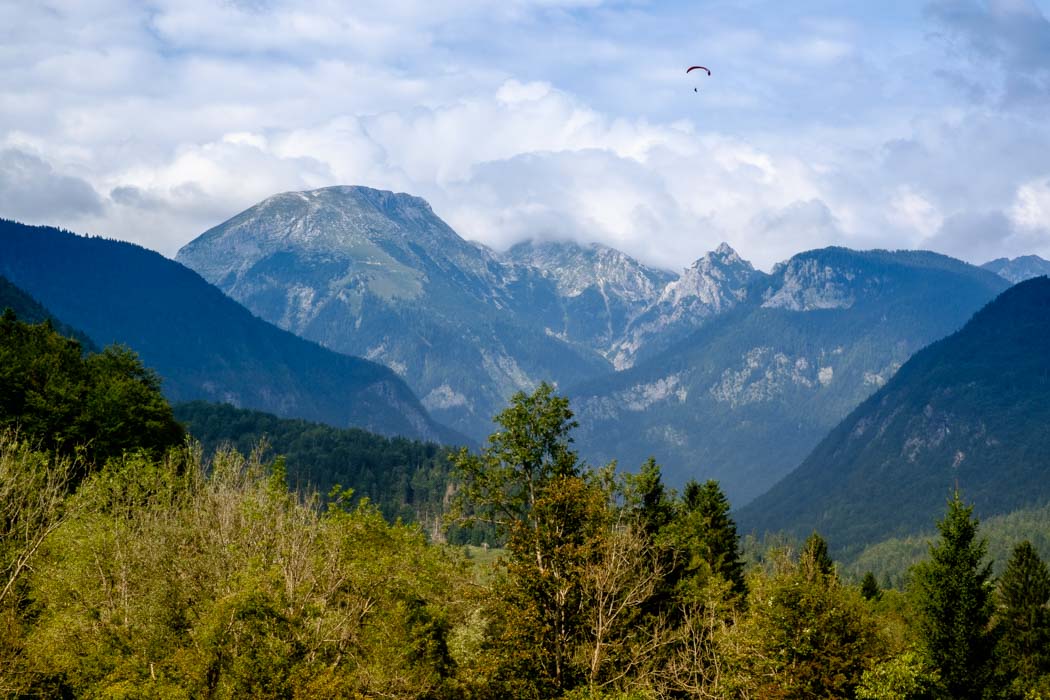 Other extreme activities you can do in the pristine nature near Lake Bohinj include: rafting, canoeing, kayaking, and last but not least, if skiing is your thing, you should definitely pay a visit here. Snow is natural, since no artificial material is allowed in Triglav, and the views on Karavankas Alps that create the Slovenia-Austria border additionally enhance your winter outdoor experience.
A gothic church of St. John the Baptist
Head to Ribčev Laz if you need to slow down a bit after all of your outdoor pursuits. Although the church is undergoing the reconstruction, you can still visit and listen to the history of the church with energetic local guide and caretaker.
Don't miss the fresco of St. Christopher on the outside wall, which was strategically placed there (the church stands on the crossroad) to protect all travellers and drivers. Ps: Try to count his toes!
How to get to Lake Bohinj in Slovenia
You can travel to Ribčev Laz (a village nearest near the lake) from Ljubjana (75 km) by bus which takes about two hours, or from Lake Bled (26 km). The other option is to arrive to Bohinjska Bistrica by bus (79 km) and grab a bike at the Hike & Bike.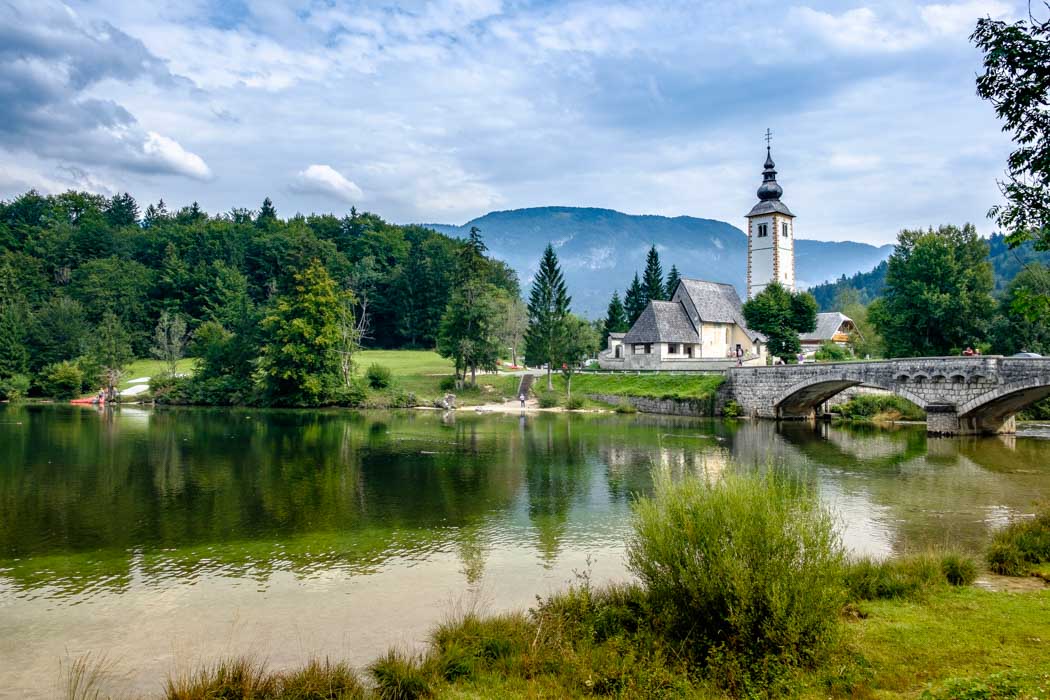 Services around
Bohinsjka Bistrica: ATM machine, info centre, ambulance, pharmacy, and mountain rescue.
Stara Fužina: ATM, grocery.
Here you can find a very detailed guide to other services in the area of Lake Bohinj in Slovenia, including post offices and info centres.
Accommodation near Lake Bohinj
You can easily find a guesthouse or rent an apartment near Bohinj, paying on average $ 40 per double room. Of course, this is the price of the places on online booking companies, but you can find a local guesthouse in the villages around the lake for less.
If there were one single reason why we would go back to Slovenia; it would be its countryside, and because…
"We need the tonic of wildness…At the same time that we are earnest to explore and learn all things, we require that all things be mysterious and unexplorable, that land and sea be indefinitely wild, unsurveyed and unfathomed by us because unfathomable. We can never have enough of nature."
Henry David Thoreau, Walden: Or, Life in the Woods
A big thanks goes to Spirit Slovenia for covering part of our trip to Lake Bohinj, and to our local guide Grega Silc for making our time in Bohinj super active! As always, the opinions and suggestions are our own.