Here's a list of 100 best motivational quotes that will cheer you up and push you forward on the exciting, yet sometimes bumpy road to achieve your big dreams and goals in life.
Like it? Pin it!

100 Best Motivational Quotes
1 – "It is never too late to be what you might have been." – George Eliot
2 – "The way to get started is to quit talking and begin doing." – Walt Disney
3 – "It's not whether you get knocked down, it's whether you get up." – Vince Lombardi
4 – "People who are crazy enough to think they can change the world, are the ones who do." – Rob Siltanen
5 – "We may encounter many defeats but we must not be defeated." – Maya Angelou
6 – "Knowing is not enough; we must apply. Wishing is not enough; we must do." – ohann Wolfgang Von Goethe
7 – "The only limit to our realization of tomorrow will be our doubts of today." – Franklin D. Roosevelt
8 – "Do what you can with all you have, wherever you are." – Theodore Roosevelt
9 – "You are never too old to set another goal or to dream a new dream." – C.S. Lewis
10 – "Today's accomplishments were yesterday's impossibilities." – Robert H. Schuller
11 – "The only way to do great work is to love what you do. If you haven't found it yet, keep looking. Don't settle." – Steve Jobs
12 – "You don't have to be great to start, but you have to start to be great." – Zig Ziglar
13 – "Even if you're on the right track, you'll get run over if you just sit there." – Will Rogers
14 – "When I hear somebody sigh, 'Life is hard,' I am always tempted to ask, 'Compared to what?'" – Sydney Harris
15 – "The real opportunity for success lies within the person and not in the job." – Zig Ziglar
16 – "When I let go of what I am, I become what I might be." – Lao Tzu
17 – "The great thing in this world is not so much where you stand, as in what direction you are moving." – Oliver Wendell Holmes
18 – "Live each day as if your life had just begun." – Johann Wolfgang Von Goethe
19 – "Either you run the day, or the day runs you." – Jim Rohn
20 – "If not us, who? If not now, when?" – John F. Kennedy
21 – "Don't worry about failures, worry about the chances you miss when you don't even try." – Jack Canfield
22 – "Though no one can go back and make a brand new start, anyone can start from now and make a brand new ending." – Carl Bard
23 – "Some men see things as they are and say why – I dream things that never were and say why not." – George Bernard Shaw
24 – "The only way of finding the limits of the possible is by going beyond them into the impossible." – Arthur C. Clarke
25 – "Do not go where the path may lead, go instead where there is no path and leave a trail." – Ralph Waldo Emerson
26 – "Many of life's failures are experienced by people who did not realize how close they were to success when they gave up." – Thomas Edison
27 – "The journey of a thousand miles begins with one step." – Lao Tzu
28 – "Every noble work is at first impossible." – Thomas Carlyle
29 – "Do not let what you cannot do interfere with what you can do." – John Wooden
30 – "Defeat is not bitter unless you swallow it." – Joe Clark
31 – "Challenges are what make life interesting and overcoming them is what makes life meaningful." – Joshua J. Marine
32 – "Eighty percent of success is showing up." – Woody Allen
33 – "The mind is everything. What you think you become." – Buddha
34 – "If you want to make your dreams come true, the first thing you have to do is wake up." – J.M. Power
35 – "If you spend too much time thinking about a thing, you'll never get it done." – Bruce Lee
36 – "Do not let what you cannot do interfere with what you can do." – John Wooden
37 – "Twenty years from now you will be more disappointed by the things that you didn't do than by the ones you did do. So throw off the bowlines. Sail away from the safe harbor. Catch the trade winds in your sails. Explore. Dream. Discover." – Mark Twain
38 – "The future belongs to those who believe in the beauty of their dreams." – Eleanor Roosevelt
39 – "However difficult life may seem, there is always something you can do and succeed at." – Stephen Hawking
40 – "Life is like riding a bicycle. To keep your balance, you must keep moving." – Albert Einstein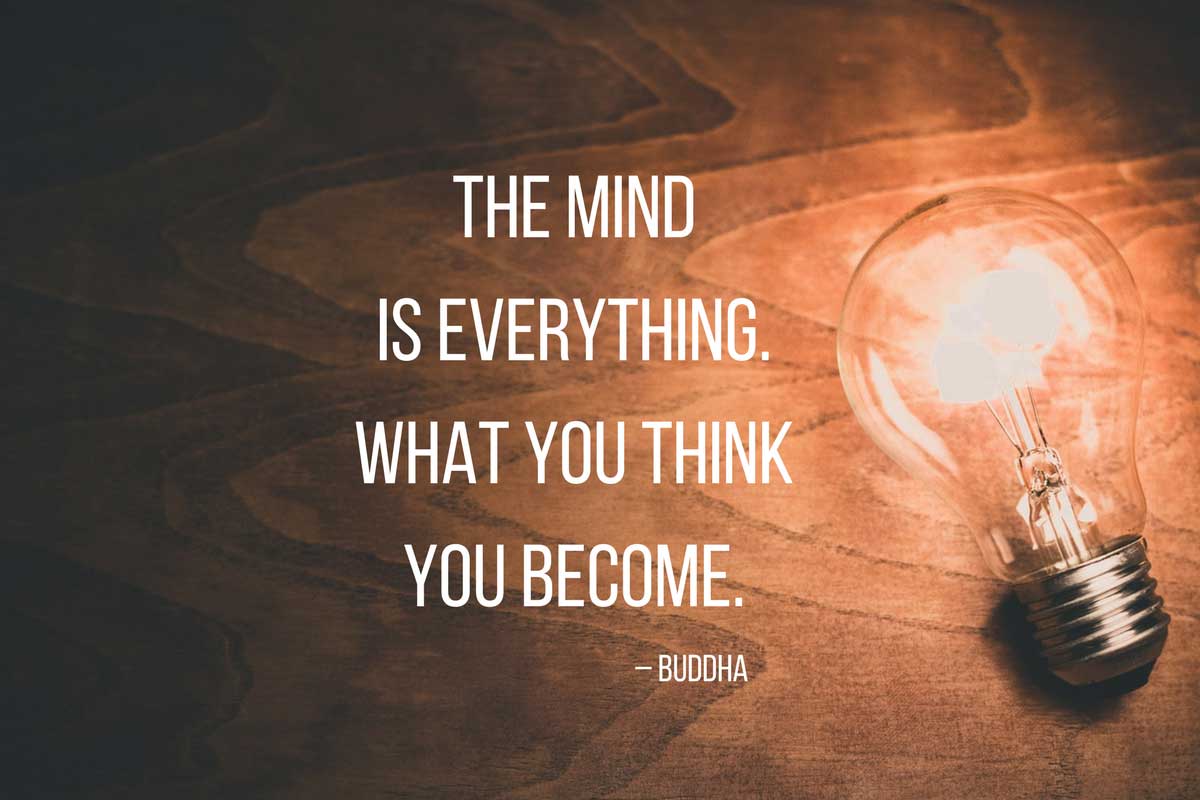 Get inspired:
41 – "Be who you are and say what you feel because those who mind, don't matter, and those who matter, don't mind." – Bernard Baruch
42 – "Don't cry because it's over, smile because it happened." – Dr. Seuss
43 – "What lies behind you and what lies in front of you, pales in comparison to what lies inside of you." – Ralph Waldo Emerson
44 – "Go confidently in the direction of your dreams! Live the life you've imagined." – Henry David Thoreau
45 – "You must be the change you wish to see in the world." – Gandhi
46 – "The best way out is always through." – Robert Frost
47 – "Never let the fear of striking out keep you from playing the game." – Babe Ruth
48 – "I'm always doing things I can't do. That's how I get to do them." – Pablo Picasso
49 – "The woman who follows the crowd will usually go no further than the crowd. The woman who walks alone is likely to find herself in places no one has been before." – Albert Einstein
50 – "I alone cannot change the world, but I can cast a stone across the water to create many ripples." – Mother Teresa
51 – "The only impossible journey is the one you never begin." – Anthony Robbins
52 – "Keep your eyes on the stars and your feet on the ground." – Theodore Roosevelt
53 – "Doing is a quantum leap from imagining." – Barbara Sher
54 – "Be so good they can't ignore you." – Steve Martin
55 – "If you don't like something change it; if you can't change it, change the way you think about it." – Mary Engelbreit
56 – "The greatest discovery of any generation is that a human being can alter his life by altering his attitude." – William James
57 – "All our dreams can come true if we have the courage to pursue them." – Walt Disney
58 – "I am thankful to all who said no to me. It is because of them that I'm doing it myself." – Albert Einstein
59 – "In the midst of winter, I found there was within me an invincible summer." – Albert Camus
60 – "I will go anywhere as long as it's forward." – David Livingston
61 – "When you arise in the morning think of what a precious privilege it is to be alive, to breathe, to think, to enjoy, to love." – Marcus Aurelius
62 – "You're only here for a short visit. Don't hurry, don't worry. And be sure to smell the flowers along the way." – Walter Hagen
63 – "In the middle of a difficulty lies opportunity." – Albert Einstein
64 – "Life doesn't require that we be the best, only that we try our best." – H. Jackson Brown Jr.
65 – "Defeat is simply a signal to press onward." – Helen Keller
66 – "I've failed over and over and over again in my life. And that is why I succeed." – Michael Jordan
67 – "Discouragement and failure are two of the surest stepping stones to success." – Dale Carnegie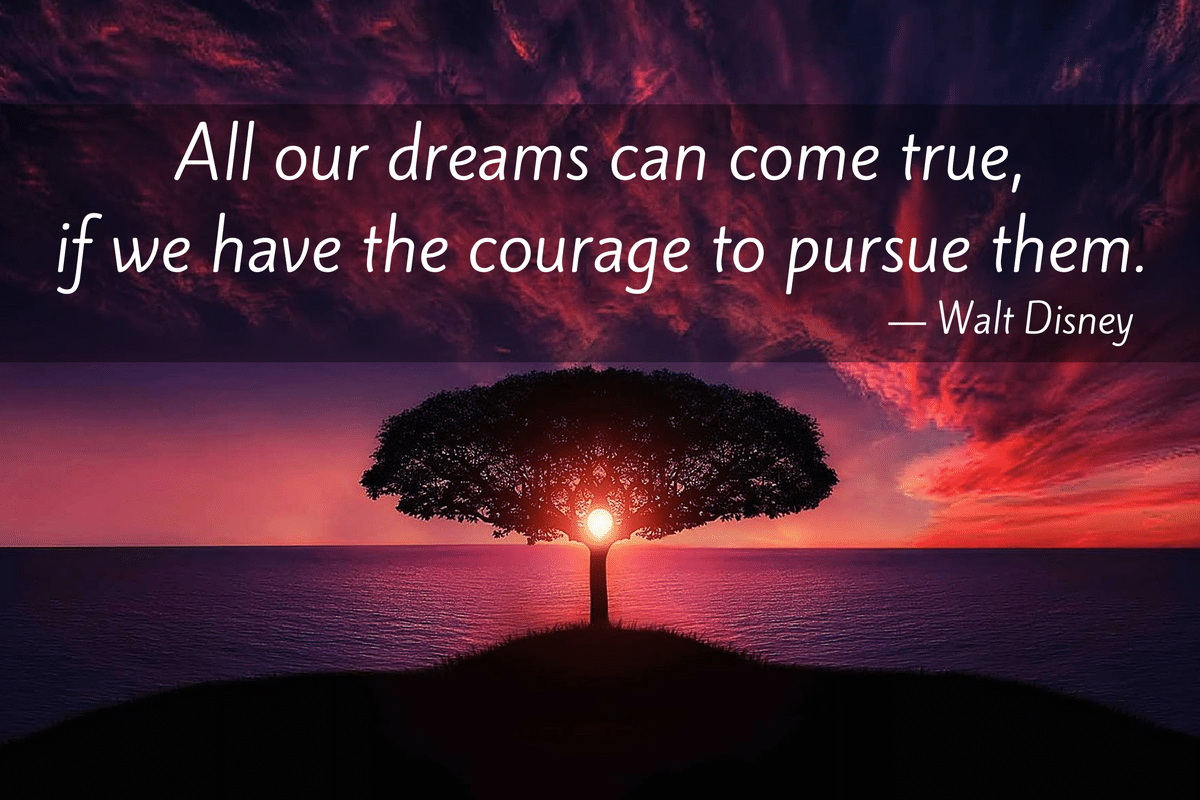 68 – "Once you choose hope, anything's possible." – Christopher Reeve
69 – "Keep smiling, because life is a beautiful thing and there's so much to smile about." – Marilyn Monroe
70 – "Rise above the storm, and you will find the sunshine." – Mario Fernandez
71 – "Failure is the condiment that gives success its flavor." – Truman Capote
72 – "If there's a single lesson that life teaches us, it's that wishing doesn't make it so." – Lev Grossman
73 – "We are addicted to our thoughts. We cannot change anything if we cannot change our thinking." – Santosh Kalwar
74 – "In every success story, you will find someone who has made a courageous decision." – Peter F. Drucker
75 – "Instead of worrying about what you cannot control, shift your energy to what you can create." – Roy T. Bennett
76 – "Love yourself first and everything else falls into line. You really have to love yourself to get anything done in this world." – Lucille Ball
77 – "Try not to become a man of success, rather become a man of value." – Albert Einstein
78 – "It is better to fail in originality than to succeed in imitation." – Herman Melville
79 – "If you spend too much time thinking about a thing, you'll never get it done." – Bruce Lee
80 – "The secret of getting ahead is getting started. The secret of getting started is breaking down your complex overwhelming tasks into small manageable tasks, and then starting on the first one." – Mark Twain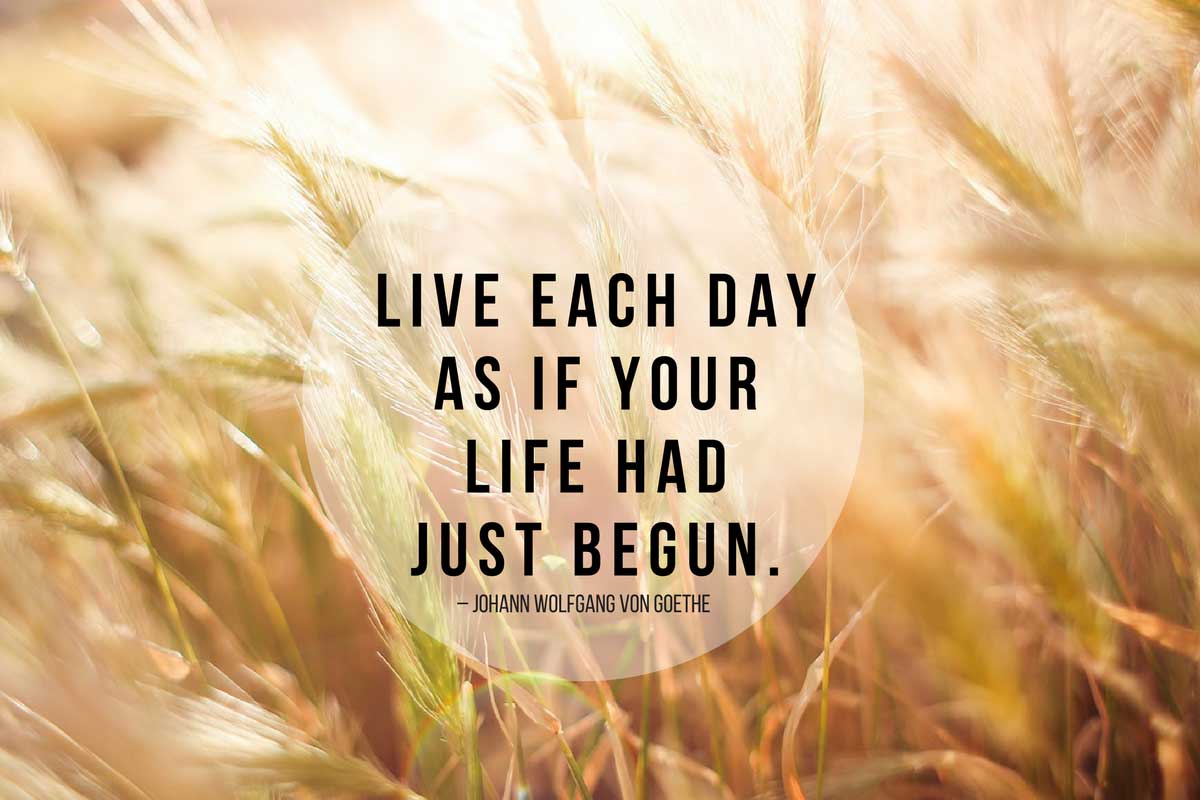 Get inspired:
81 – "If you're not making mistakes, then you're not doing anything. I'm positive that a doer makes mistakes." – John Wooden
82 – "The successful person makes a habit of doing what the failing person doesn't like to do." – Thomas Edison
83 – "Experience can only be gained by doing not by thinking or dreaming." – Byron Pulsifer
84 – "It is common sense to take a method and try it. If it fails, admit it frankly and try another. But above all, try something." – Franklin D. Roosevelt
85 – "You miss 100% of the shots you don't take." – Wayne Gretzky
86 – "We become what we think about." – Earl Nightingale
87 – "Your time is limited, so don't waste it living someone else's life." – Steve Jobs
88 – "Whatever you can do, or dream you can, begin it.  Boldness has genius, power and magic in it." – Johann Wolfgang von Goethe
89 – "If you hear a voice within you say "you cannot paint," then by all means paint and that voice will be silenced." – Vincent Van Gogh
90 – "The only person you are destined to become is the person you decide to be." – Ralph Waldo Emerson
91 – "Everything you've ever wanted is on the other side of fear." – George Addair
92 – "Start where you are. Use what you have.  Do what you can." – Arthur Ashe
93 – "Fall seven times and stand up eight." – Japanese Proverb
94 – "If you want to lift yourself up, lift up someone else." – Booker T. Washington
95 – "It does not matter how slowly you go as long as you do not stop." – Confucius
96 – "The question isn't who is going to let me; it's who is going to stop me." – Ayn Rand
97 – "Change your thoughts and you change your world." – Norman Vincent Peale
98 – "Dream as if you'll live forever, live as if you'll die today." – James Dean
99 – "Yesterday you said tomorrow. Just do it." – Nike
100 – "Nothing is impossible, the word itself says, 'I'm possible!'" – Audrey Hepburn
Liked it? Pin it!