Once upon a time, there was a king. His name was King Gustav III of Sweden. Many moons ago, he declared Hartola, a small municipality in Päijänne Tavastia region, a sovereign parish. He named it after his son Gustav Adolf, and that's why locals called it "Kustavus". After many long years, Hartola became part of Finland and experienced its royal revival when they proclaimed it an official Royal Parish in 1987, the only one in the republic of Finland.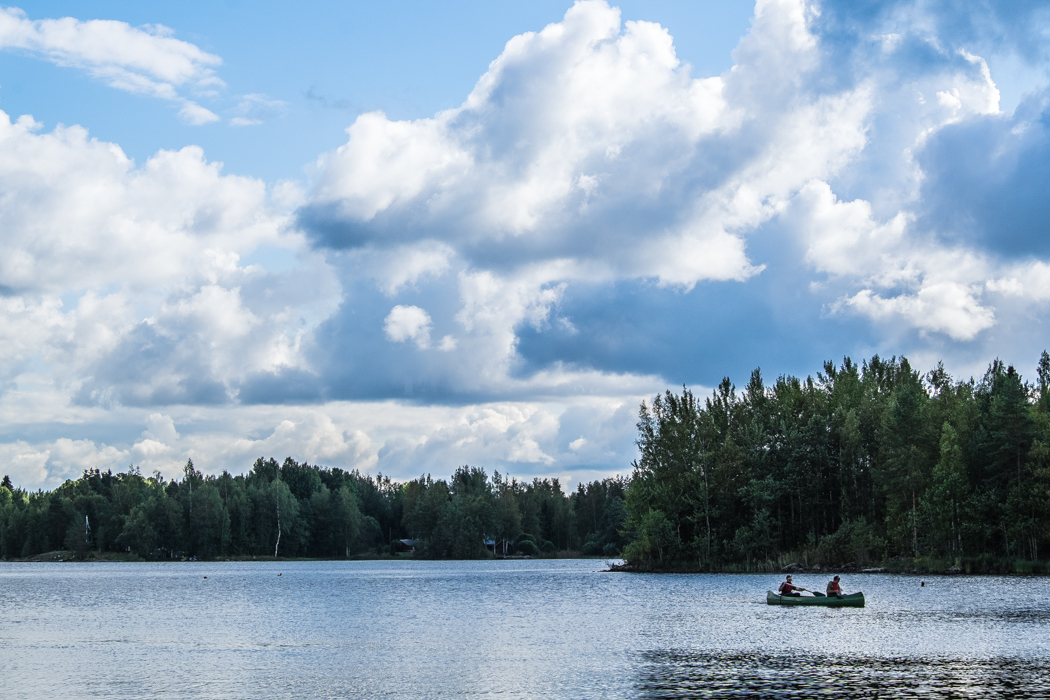 Nowadays, Hartola is a place where you can feel not only the royal history, but a place where you can experience a mystical atmosphere fueled by pagan legends among resplendent flora, perfect for outdoor activities.
Nature of Hartola
From what we experienced in Finland recently, Finns are extremely connected to nature from very early childhood and they continue hiking, picking berries and mushrooms and staying active even while introducing all these activities to their children and grandchildren.
We guess a great concept of Everyman's right pays a crucial role in the positive relation of Finns and the nature around them. It's also one of the reasons why foreigners feel absolutely free, yet conscious and responsible about their actions, while hiking through tranquil Finnish nature.
This special law in Finland allows you to hike, swim, cycle, pick berries, fish with a rod or camp freely in nature and at the same time it encourages you not to damage anyone's property.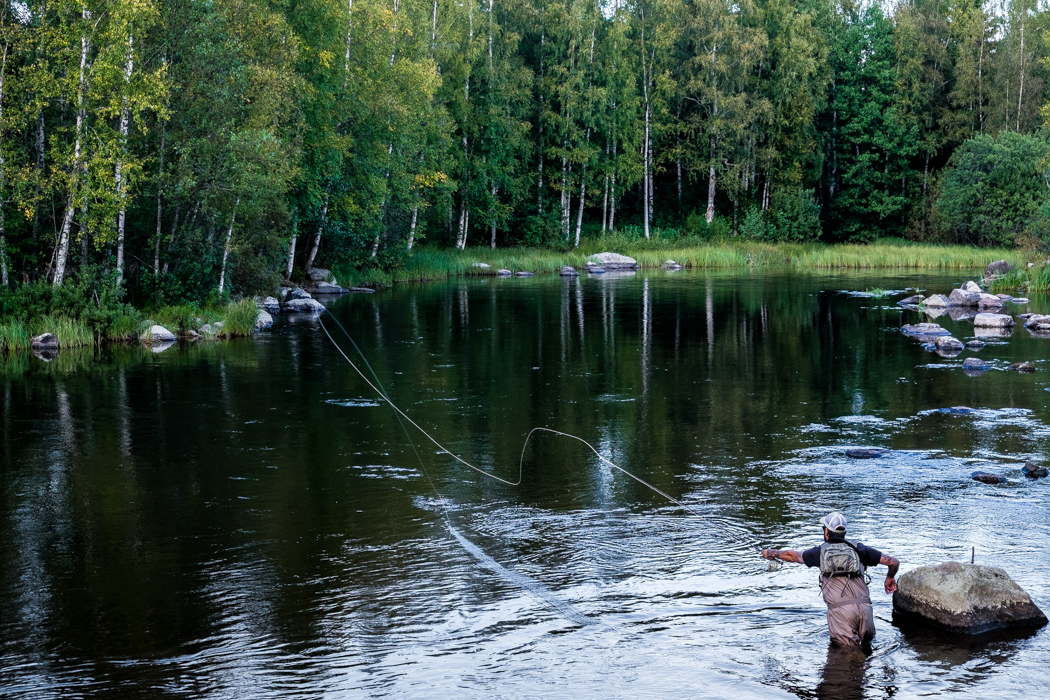 On that note, many owners of private forests in Finland prefer to keep lands in their own property rather than sell them to the state, which would turn them into national parks and they wouldn't be able to cut wood and make some profit out of it anymore. Sadly, the problem of the right using of natural resources is an issue also in the land of a peaceful, green oasis like Finland.
Quintessential Finnish outdoors
While walking in the woods of Hartola, you won't bump into any wooden or iron fences or other officially marked borders that separate a private property from a state one, which makes a big difference compared to the woods and private lands in other European countries.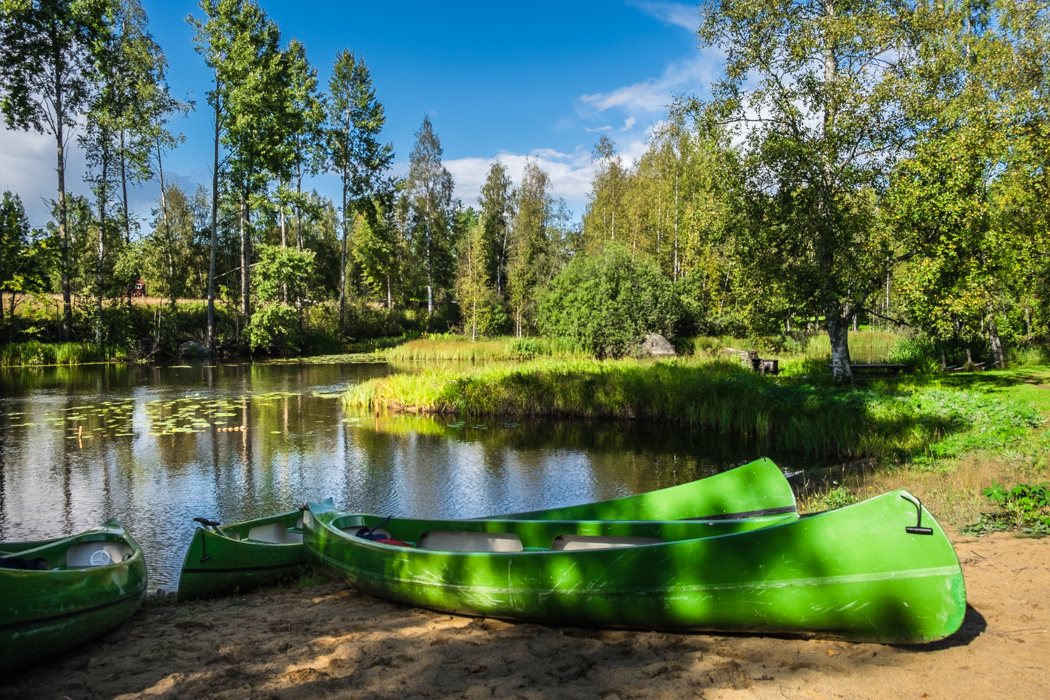 A hike in the clean woods and a walk on the fluffy moss, or going fishing, picking berries, or even going for a traditional Finnish sauna near the lake and floating a river on a canoe or a kayak are quintessential outdoors activities you do in Finland. These are popular activities not because they are something exotic and made-up for tourists, but because this is the way how locals spend their free time.
Royal outdoor activities in Hartola
* Hiking for kings
Grab a good pair of shoes or maybe your Nordic walking poles too and go for a walk or a run in the forest. The trails are very well maintained and marked. In Hartola, you'll be led through forest with orange, wooden pillars shaped of a king's crown to remind you of the history of the area.
* Rituals in nature for queens
Touch a particularly crooked tree and whisper a prayer for better health, luck and beauty.
Or you can bring an offer to a kuppikivi (a stone with carved holes made with the purpose to offer grains, milk, or berries to the spirits to bring you luck and good harvest) is just an example of old legends and rituals locals used to do in Hartola and Finland in general. Nowadays, you can find about thirty of kuppikivi near Hartola.
* Picking berries for princesses
You might get inspired by Finns and take a kuksa with you, a wooden cup to pick yummy blueberries or lingonberries. Remember the special Everyman's right? That's right, you can pick and eat as many berries you wish, all with respect to nature. Speaking of which, you might want to carry a plastic bag as many Finns do to pick up the rubbish while walking in the woods. But honestly, you won't spot much litter in a Finnish forest.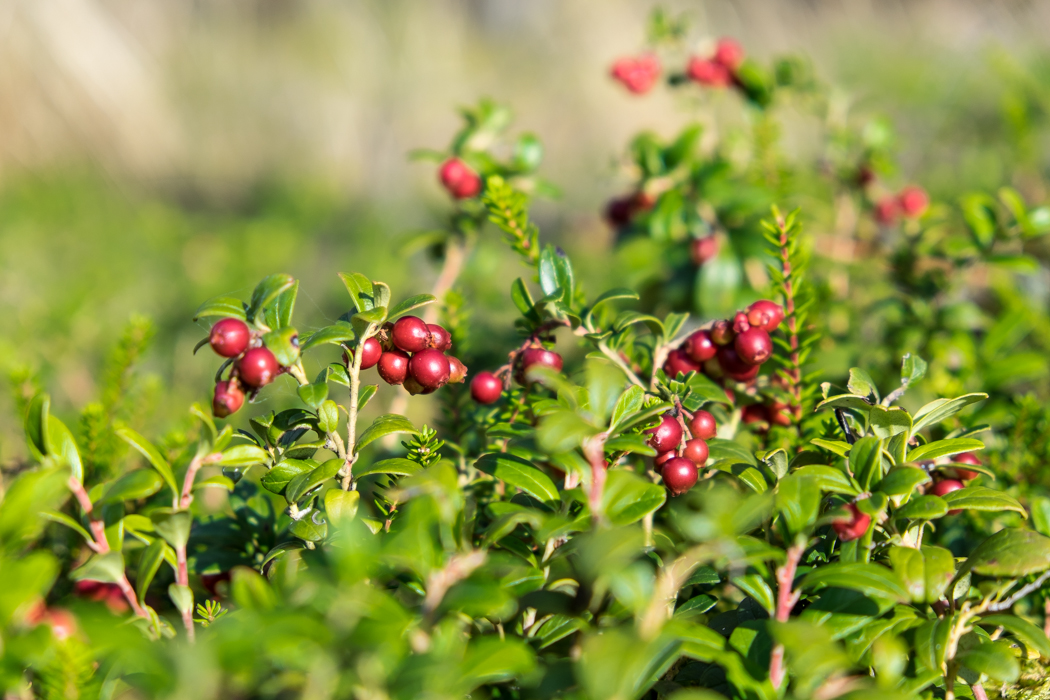 * Canoeing for princes
If you are a water adventure junkie, than Hartola will definitely satisfy you. You can go canoeing and chose different lengths and levels of difficulty. Our first ever canoeing experience happened right in Hartola, where we did a short 4 km trip on Tainionvirta river. Taking our own pace, passing red-white wooden cottages all along the river, greeting fishermen with the sun on our faces and wind in our hair…now that's the bliss you feel in a canoe.
On the way, you can have a break in Koskenniemi Guesthouse & Camping, where it's possible either to camp, rent a cottage, have a sauna treatment or just sip a cup of tea. For renting a canoe in Hartola, contact Mrs. Helena and Mr. Matti, local operators who will help you to arrange everything and guide you on your canoe adventure.
* Picking herbs for a royal herbalist
As each forest in the world, the one in Hartola, Finland is not an exception: it's a big pharmacy! You will recognise some plants and herbs that you know from your homeland (nettle, fern) but to get good tips with right suggestions how to use those you find only in Finland, it's always better to pick the herbs with a local expert.
* Peat foot bath for all
Marshlands in Hartlola brings you not only particular smell of herbs, moss and humidity, but you can use a small mud pool to relax your feet while hiking in the woods in Finland. We soaked our feet in a small pool in Hartola's forest, near a small wooden bridge, which serves also as a bench for your peat feet bath. The water and the mud of the pool is quite refreshing and it takes only a few minutes to get used to the temperature.
Protip: the bottom of mud pools can reach a depth of two meters, so make sure you stay close to the bank or a bench in case peat starts sucking you down to the depths.
As Mrs. Helena Kaartinen, our local guide for outdoors in Hartola said, "the space of woods is big, and we can imagine anything here". Indeed, there is something magic and a bit eerie about Finnish forests, marshlands and calm lakes where the history left its footprints. The footprints found in captivating legends, hidden meanings and objects that are part of our present and might modify the future of those wetlands and trees that cannot speak loudly to tell us how it was, once upon a time.
Have you ever visited any interesting place that was breathing with its history? 
We visited royal Hartola thanks to OutdoorsFinland and Visit Finland. All opinions and eaten berries are our own.