Inhale. Exhale. Your art therapy session begins.
You pay the tuk-tuk driver who has brought you to Phare, The Cambodian Circus in Siem Reap, you walk through the main gate to buy a ticket as colourful lamps swing above your head. You see the welcoming smiles of the circus staff around you and get a warm and fuzzy feeling inside.
You pass the Phare Boutique and stop by the Phare Cafe to wait for a show. The atmosphere is peaceful and you watch as the sky changes above a big, red-topped tent with reflections of the lamps everywhere. You're not in a rush.
And you are calm.
You enter the tent, take your seat and hold your breath when the lights go down. All at once, you let go of your daily troubles and mind chatter you brought with you from outside. You are here with the magnificent energy of young artists and unbelievably powerful music.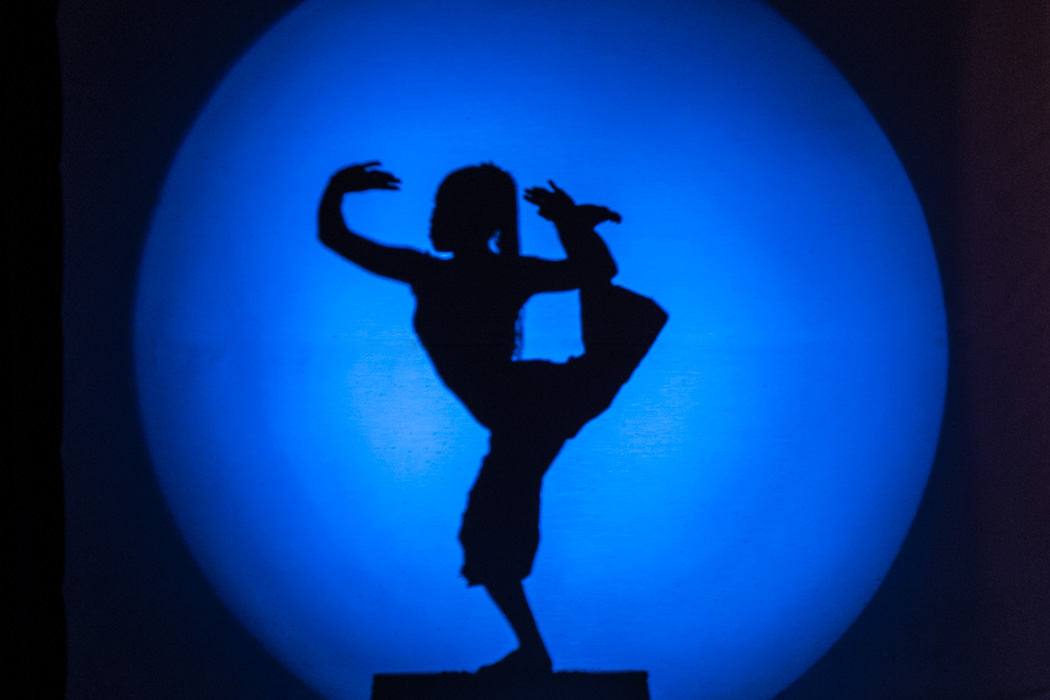 You are hypnotised by their terrific talent, amazing aerial and acrobatic work, dance, incredible expressions of mimic and the sounds of drums. You laugh, you ooh and you ahh.
And you are happier.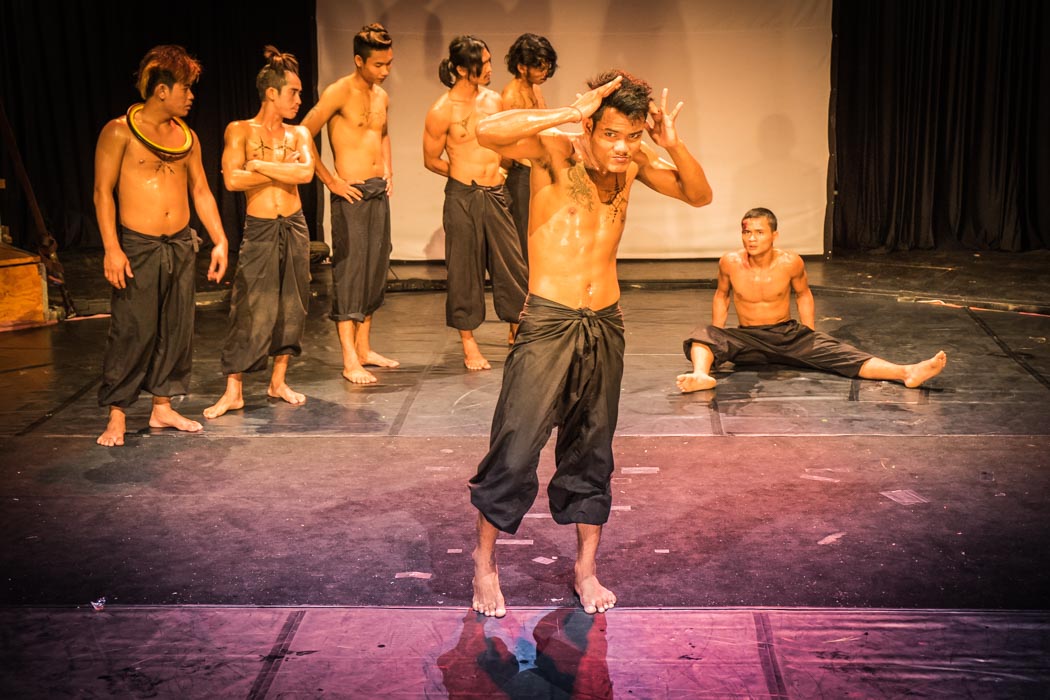 You follow a story they tell you through their performance and you feel that the message they're sharing is much deeper than you expected. You read between the lines of dialogue you can see on the big screens and you understand that the language they speak is universal. You feel compassion towards what you see and you start thinking more about the Phare Circus artists' background.
And you are touched.
You join in a big round of applause after each scene and you shout "bravo!" at the top of your lungs, giving the performers a standing ovation when the show ends. You want to see more, even if you are not sure if your heart can take more love, vitality or positivity the young people from Phare, The Cambodian Circus have given you. You donate to their projects afterwards, you take a picture with them and you want to tell everyone about this magic therapy session. You feel something has moved inside you without you doing anything. Some parts of your soul have been just healed.
And you are humbly grateful.
Phare, The Cambodian Circus is more than just another evening attraction in Siem Reap. It's more than just a performance to entertain you. It's much more than people dancing and showing off. Phare, The Cambodian Circus is a staggering project that helps to heal not only the artists themselves, but all the people involved, including you as an audience.
The story of Phare, The Cambodian Circus goes back to the 1986, when after the fall of the Khmer Rouge, a teacher and nine children who had taken part in drawing workshops in a refugee camp wanted to help the other victims to cope with post traumatic stress through different arts. That's how the Phare Ponleau Selpak association (meaning 'the brightness of the arts') was founded in 1994 in Battambang, Cambodia. This child protection unit opened an art school, which provided free education, established a school for music, theatre and later on, for circus, that included social support as well.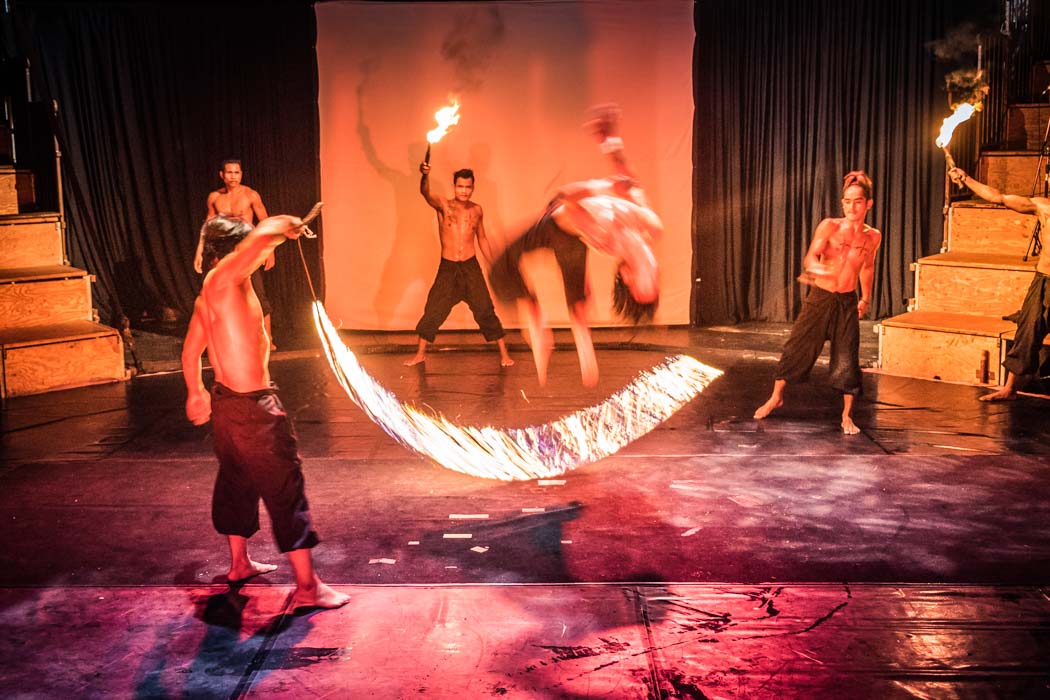 In 2013, The Phare Performing Social Enterprise was founded to take care of students and graduates and to help them to develop their skills and talent after leaving the 'school nest', to financially sustain Phare Ponleau Selpak and to develop and promote the arts in Cambodia.
All performers in the Phare Cambodian Circus are children and young adults from underprivileged families, orphans or children from the streets who come to the alternative schools hoping not only to receive education and some food, but also to find a community that shows them a way out from the bottom of the hell they were living in.
To get onstage takes a long time for an artist who studies at the circus school. A student needs to be trained for about 8-10 years before he or she graduates.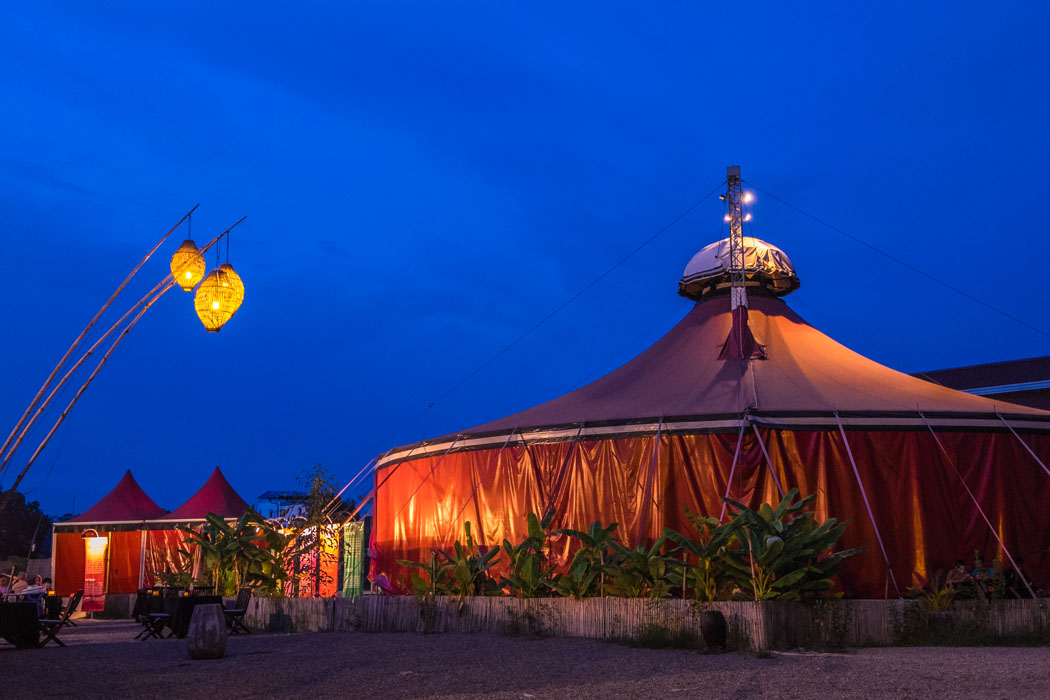 The circus is a nomadic, artistic group that travels around the world. We suggest that you check out the Phare website or follow them on Facebook so you can get the latest updates of their tours.
Phare, The Cambodian Circus is ground-breaking, healing and amazingly inspirational. You will not walk out of their show as the same person you were when you entered their tent. And that same tuk-tuk driver, who is still waiting patiently at the same spot where he dropped you off? You may even pay him double what you did before. Suddenly you feel generous, thrilled, yet serene. At the end, you've accomplished your art therapy session.
And you feel it.
Many warm thanks to Craig Dodge, who gave us the opportunity to see the art session "Eclipse".
Have you ever been to Phare, The Cambodian Circus? If not, would you love to see their performance?