Visiting India for the first time might overwhelm all your senses. Especially if it's going to be your initiation to Asia at the same time. You can make your first trip to India more memorable by doing one simple step – planning your itinerary wisely. In this article, we're going to help you out with the best places to visit in India for first-timers. They won't drain your zest to explore the country – you'll still get the vibe of incredible India and learn about culture and history as well.
Places to visit in India for first-timers
Kerala
Let's start from the very south. Kerala's stolen heart to many travellers. There are some good reasons why. Its people are extremely friendly, the state of Kerala is a leader in ecotourism, you'll be enchanted by the profound cultural heritage, including the traditional house boats. If you plan to include a visit of a tea plantation during your India trip, Kerala will be a top choice. Read our article 9 Reasons to Travel to Kerala, India.
Check out these local tours in Kerala:
Goa
A laid-back beach vibes of the smallest state in India have been attracting travellers for decades. If you want to escape the tumultuous cities, Goa is a place to stay.
You might have heard that Goa is an overrated hippie hub. Not if you head very north or down south. There you'll find not only more tranquil spots to chill, but more appealing beaches, too. Big bonus: Portuguese architecture as a reminiscence of the colonial times.
Check out local tours in Goa:
Kolkata
This former capital certainly has some "best of" in India. Here you'll find the only operating tram in the whole country, or the last existing Chinatown in India. Kolkata offers some of the most intriguing architecture that is not limited only to the colonial era. It's also probably the most literate city in the country, so if you're an avid reader, come over during the International Literary Festival or Kolkata Book Fair.
Check out local tours in Kolkata:
The city is less visited since it's way off from the Golden Triangle touristy route. In case you find a more convenient flight from your country to Delhi, you can easily continue via air. Check out a Delhi to Kolkata flight
Mumbai
Despite Mumbai's hustle, the city definitely has its particular charm. Apart from some eye-catching historical sites, you might want to visit the nearby caves and the Global Vipassana Pagoda that can seat 8000 meditators.
Check out local tours in Mumbai:
Once in Mumbai, don't miss the opportunity to visit the Dharavi slum which is the largest in Asia. I did it with a local guide of Mumbai Tours, which made the experience ultimately authentic, with respect to the residents of the slum.
Heading to Asia? get inspired by these tips:
Pushkar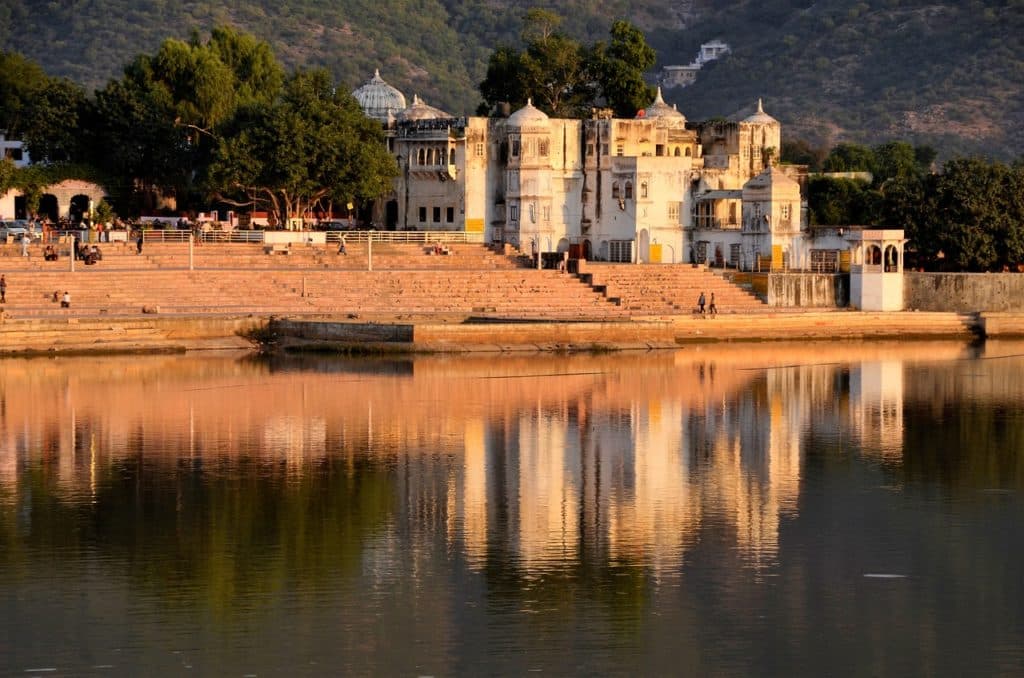 This one might be a tad tricky. Some parts of Pushkar are (over)developed for western visitors (pizza, pasta, burger places), numerous guesthouses in the center, but overall, Pushkar is an incredibly tranquil town. Make sure you have a stroll along the ghats shortly after the sunrise, when locals gather here for morning prayers.
Check out local tours in Pushkar:
Note to the female travelers: prepare some extra cash for some exquisite jewelry here. I haven't seen more beautiful craftwork than in Pushkar.
Jaipur
If I'd have to pick one city in the state of Rajasthan, undoubtedly it would be Jaipur. Not only for its stunning architecture, markets and street food, but also because of its people. Maybe I was a lucky one to get a chance to be hosted by Payal who kindly offered me a room in her house, and gave me some deep insights of Indian cuisine while organizing a private cooking class at her place. This was just one out of many encounters with warm people in Jaipur, which made this city a special place to be.
Check out local tours in Jaipur:
Varanasi
Give this mesmerizing city a chance on your first visit in India. You might have heard things related to sacred cremation ceremonies here, but give yourself a favor and see it with your own eyes before making any judgement. Varanasi is like no other place in India.
Check out local tours in Varanasi:
The streets and ghats are filled with private and grand Hindu ceremonies. Don't miss out a morning boat trip on Ganga river, preferably with a local guide who would be able to introduce you to Varanasi history and cultural nuances of the city.
Rishikesh
A serene oasis in the mountains, a heaven for yoga practitioners. Rishikesh will put you in easy after your prior travels around India. In fact, when I visited it after five intensive weeks hopping on and off the trains in India, Rishikesh became my base for two weeks, even if I had intended to stay only for a few days.
There are numerous yoga studios, massage parlours or meditation centers to pick from. Food bonus: delicious Tibetan dishes thanks to a small community that lives here.
Ladakh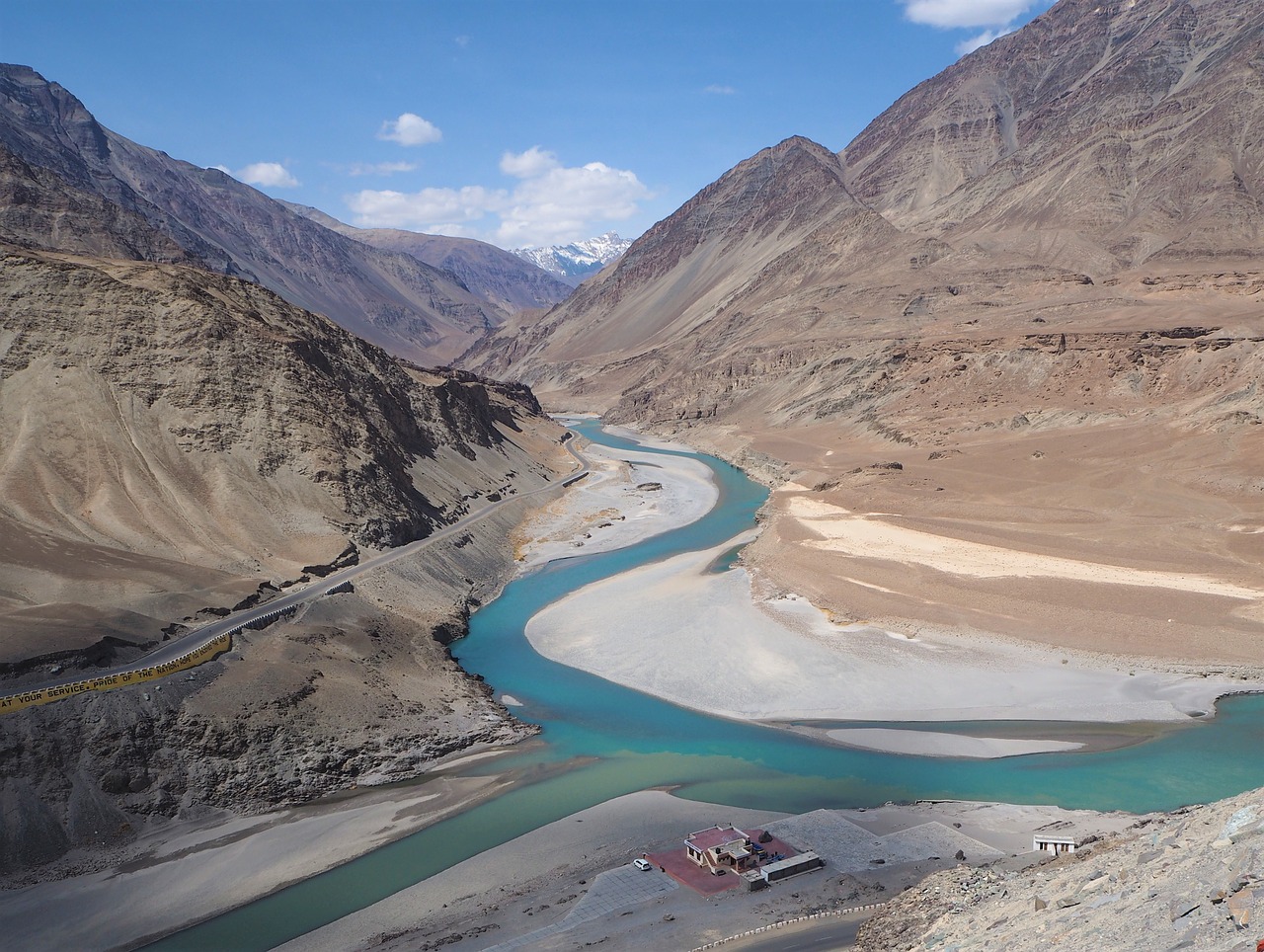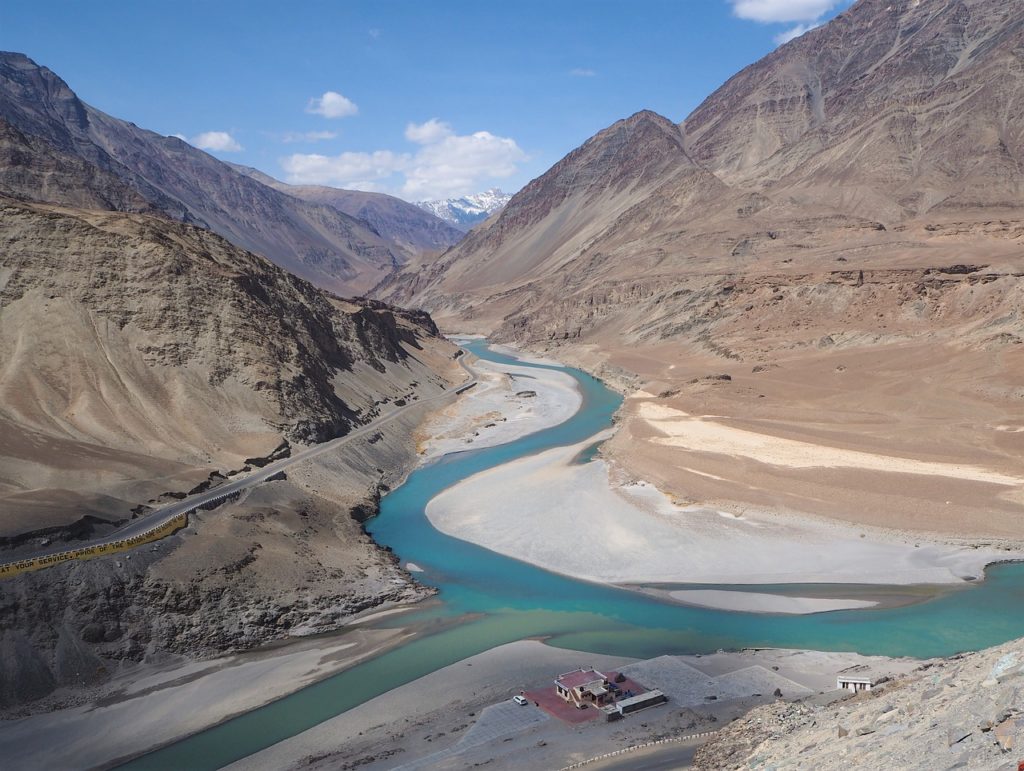 Note down this one if you're keen on discovering some splendid landscape. Ladakh will surprise you with the turquoise water of the lakes, Buddhist monasteries, gompas and plethora of hiking trails.
Amritsar
First timers in India often skip Amritsar as it's far off from the other popular cities in the central part of India. Don't do this mistake and spare some days for it on your trip around India. Amritsar is the capital of Sikhism, it hosts the largest communal kitchen in the world, it's home to the Punjabi cuisine, and you'll be able to witness one of the most bizarre change of guards at Wagah-Attari border between India and Pakistan.
Join a local tour in Amritsar:
Check out more travel articles:
Meghalaya
This is a real gem. Meghalaya is a state in northeast India that you might have heard about regarding root bridges. These live suspension bridges are shaped by trees and you can actually cross them. Read more details about Meghalaya in our article Meghalaya — the land of root bridges and waterfalls.
Hope the list has given you an overview about where to go on your first trip to India. Safe travels and embrace your adventures in India fully!
Pack & travel: