Cancun is a paradisiacal destination ideal for vacations full of adventure with breathtaking beaches to practice snorkeling or have a sunbathing. Located in the state of Quintana Roo, it is part of the Yucatán peninsula and one of the most visited destinations in Mexico.
If you plan to visit Cancun soon, you must know that it is an accessible destination, but if you need a little help to plan your trip and make the most of this little paradise, keep reading and find some good recommendations.
Organize your trip to Cancun in advance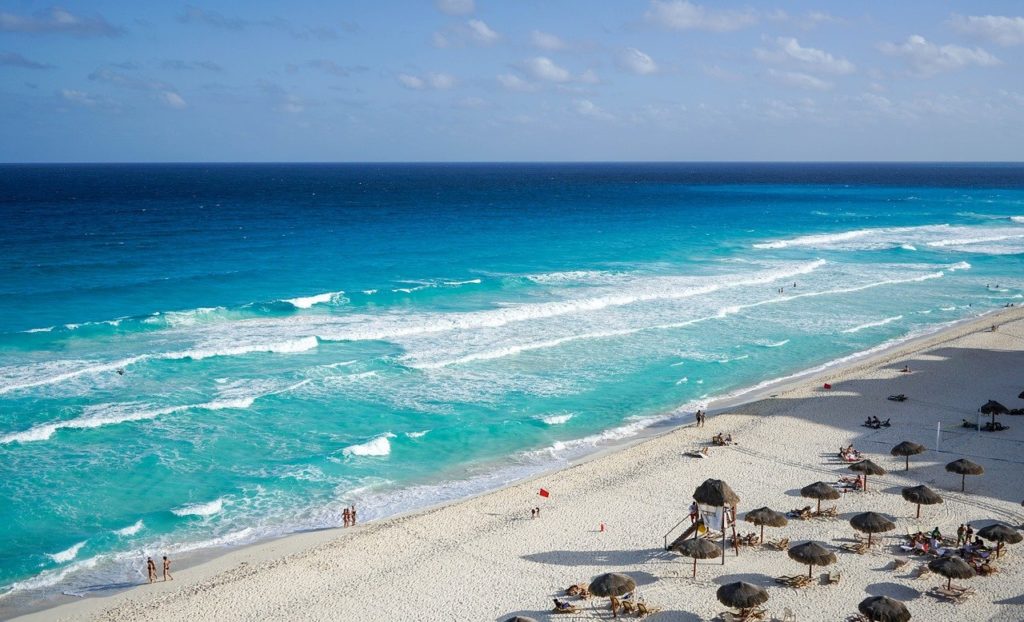 Organizing a trip to Cancun is easier than you think; either you decide to get a travel agency or do it by yourself, stay in an all-inclusive hotel, or get an Airbnb.
Although Cancun is not a big city, there are many activities you can do and tourist attractions you can visit.
Therefore, it is advisable to research the activities you want to do and know the distance from your hotel or accommodation to avoid any unnecessary transfers.
Keep in mind that most attractions require reservations or advance ticket purchases, so planning your itinerary is a crucial step to getting the best experience.
Besides all the activities you can find in Cancun, the city has a privileged location with easy access to the main destinations in the Riviera Maya, so getting a transportation option to move around the city and places nearby are essential. Cancun has many transportation options, either in the airport or the city center, so finding a comfortable option won't be challenging.
If you want to get a private tour, you can also do it in advance; otherwise, some resorts are all-inclusive offer activities that you can join.
While planning your itinerary, if you have some doubts about the restrictions and hygiene measures on this new normality, you can always check the protocols in the Cancun airport so you can have a stress-free trip.
Pack the essentials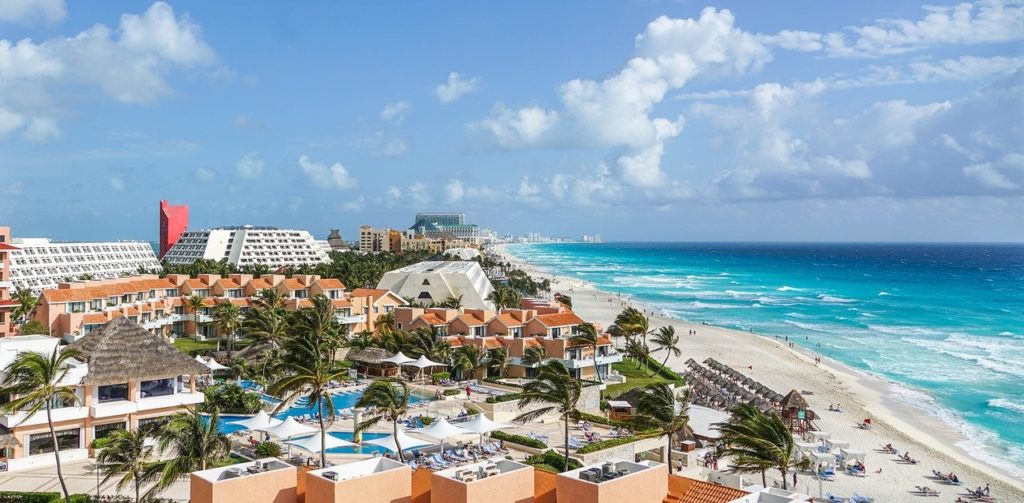 Cancun is a hot place, with temperatures going from 20ºC to 30ºC the whole year, so put some light clothes in your luggage to enjoy the weather of the Caribbean Sea. Do not forget your swimwear, towel, and flip-flops to swim on the pretty beaches. Also, comfortable shoes can be in your suitcase if you decide to explore some Mayan ruins nearby or do a long walk along the coastline.
Sunscreen is a must in your luggage, especially if you plan to attend outdoor events and activities and want to avoid some burns because of UV rays.
On the other hand, mosquito repellent can be a lifesaver in this tropical weather if you are not used to insect bites.
Cancun is very famous because of the eccentric nightlife, so consider it while packing and put some clothes to go out and visit the different nightclubs or discotheques in your suitcase. If you are staying in an all-inclusive resort, some offer entertainment shows in their installations, so you don't have to go out.
Plan your visit to destinations nearby
The endless sunny days and white sandy beaches are the main reasons to visit Cancun. However, there are also many other places and activities that you can do during your stay.
You can go to the different paradisiacal destinations in the Riviera Maya from Cancun, so if you are not planning to stay only in Cancun and want to explore the pretty nearby, you will need an efficient transfer.
Fortunately, there are plenty of options to reach all these destinations, such as buses, car rental Cancun options, and private shuttles. You can also get a private tour and share your experience with other travelers.
The most popular places to go are Tulum, Playa del Carmen and Puerto Morelos. The travel time is up to one hour, so they are perfect for a quick road trip.
Pack & travel:
Tulum is a small bohemian-style fishing village with everything you need to spend a day full of relaxation and adventure in contact with nature. During your visit, do not miss the archaeological site located on the shores of the beach's turquoise waters.
If you are looking for a destination with more amenities, Playa del Carmen is your best option. This small town has it all, from luxurious resorts, world-class restaurants to pretty turquoise water beaches to spread the towel out.
Also, its 5th avenue is one of the most colorful and famous attractions that you must visit. Playa del Carmen is just 40 minutes from Cancun, and to get there, you can find different transportation from Cancun airport to Playa del Carmen.