If you're looking to teach English online, there are so many wonderful options for qualified individuals to work with students all over the world, and the demand for teachers is exponentially increasing!
Teaching English Online allows for teachers to choose more flexible hours, work from home, and have various options for students and the type of instruction required. It is a great option to supplement your income, develop your teaching skills, and grow a positive base of students from around the world.
Many teaching programs have strict requirements, and will require a bachelor's degree TEFL certification, as well as prior teaching experience; these will be the highest quality companies that will also offer the best technical support, monetary compensation, and many will even supply your lesson plans.
There are also however many options to teach English online that will not require previous experience, but they may offer lower starting salaries and less technical assistance.
Either way, there are many options out there, and this will help you find the best options to be an English teacher depending on your experience, desired income, and even the age and nationality of the students that you'd like to teach!
Here is a list of the best companies to work for if you want to teach English online as well as the pros and cons of each.
Like it? Pin it!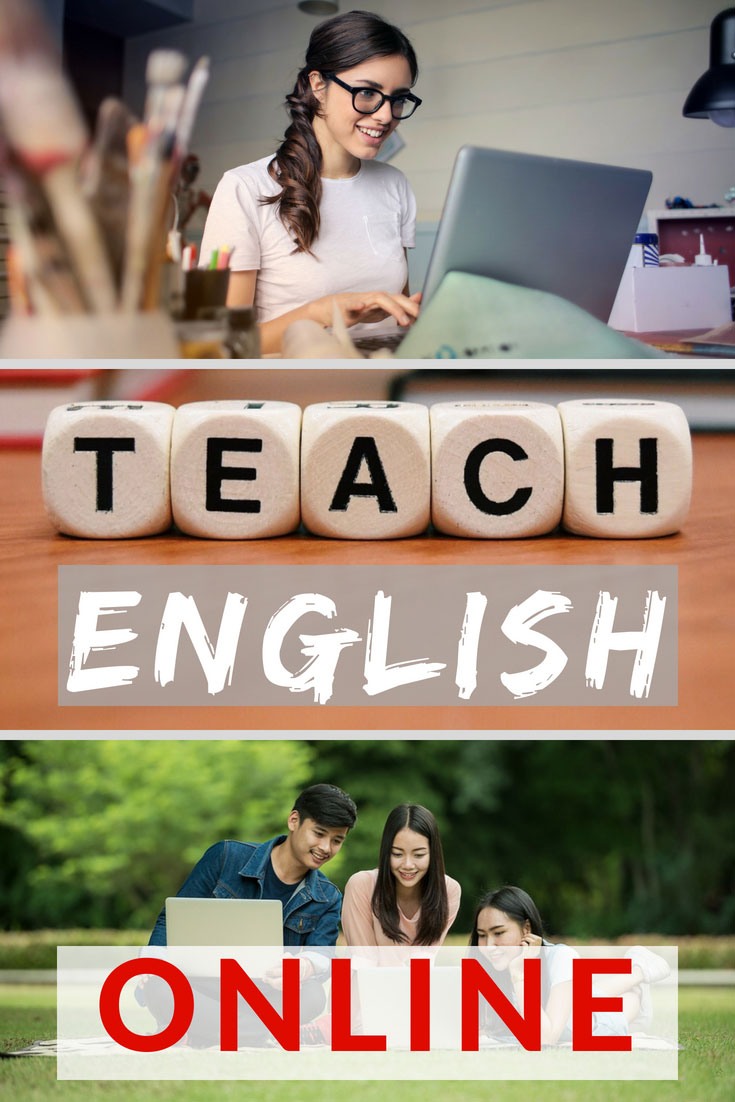 Teach English online: the best teaching companies
If you want to teach English online with one of the best developed, reviewed, and recommended programs online, VIPKid is an amazing option.
They offer one of the most competitive salaries on the market, boast an incredibly well developed online teaching platform, and have a record of longevity with their teachers.
One of their best traits is their commitment to one-on-one classes, which make developing relationships with students easy, as well as an opportunity to see the progression of your students' language skills over time. Check their website for more details.
Students:
Based in China
Ages 4-14
One-on-One classes
Requirements:
Bachelor's degree
1 year previous teaching experience working with children
Schedule & Payment:
6 month contract bullet points
Build your own schedule
30 minute classes
Between $14-$22 USD per hour
Pros of VIPKid: 
Work from anywhere in the world with a stable internet connection bullet points
Provided lesson plans
One-on-one classes
Opportunities for promotions, professional growth, and referral bonuses
Cons of VIPKid:
You will be charged if your technology fails during a class
You must be from North America to teach
Do you want to join a global community of over 100,000 TEFL teachers working throughout the world? Check out THE TEFL ACADEMY – the world's leading TEFL course provider and have recently released a TEFL World Factbook. This is the ultimate companion guide for any digital nomad that wishes to travel and teach online.
Get inspired by more articles:
QKids is a newer program on the rise if you want to teach English online. Based in China, this new way to teach esl online has wonderful graphics, fresh games, and extremely interactive and ever developing platform features.
QKids has a reputation for their community engagement and creativity. This is also a program that provides its teachers with lesson plans, which means you can spend more time focusing on teaching and less time prepping lessons.
Before you begin working with QKids you will be trained on their technology and will have the opportunity to practice various "test classes" in order to become familiar with all of the online classroom options. Check their website for more details.
Students: 
Students based in China bullet points
Children ages 5-12
Requirements: 
Bachelor's degree OR current enrollment in an accredited university
Prior teaching experience
Based in the US or Canada
Schedule and Payment:
$16-$20 USD per hour
Minimum 6 hours teaching per week
Specific teaching slots available
Pros of QKids: 
Flexible contract (vacation days with advanced notice)
Creative and fun platform
Provided lesson plans
Cons of QKids:
Predetermined teaching time slots
Must be based in North America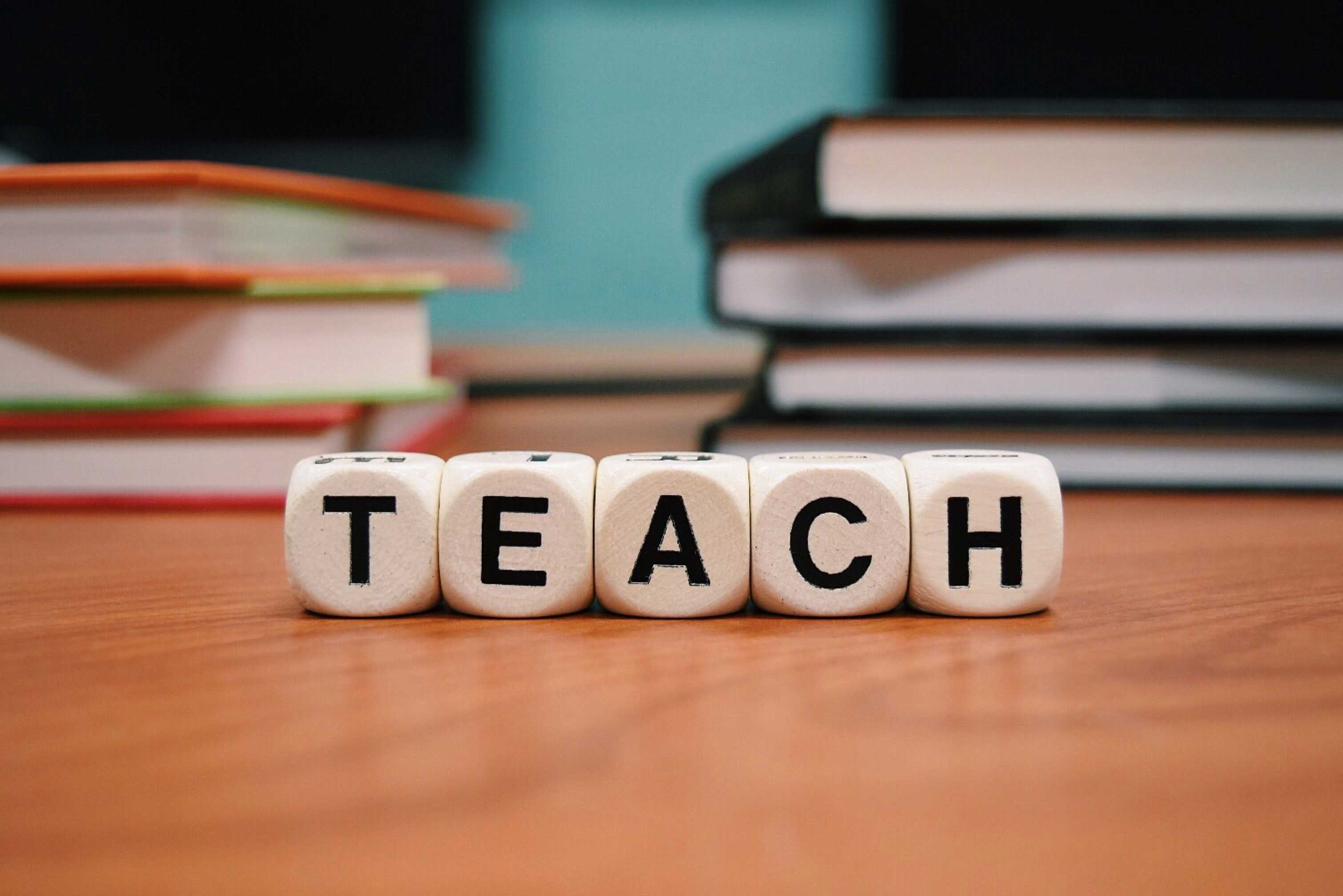 Italki is a unique language sharing community and a great way to teach english online and get paid. Italki is unlike other online teaching jobs, because instead of only English options, Italki boasts over 100 language classes offered!
You can even teach English classes in exchange for learning another language on the site!
There are teaching options for accredited professional teachers, as well as "community" English tutors who are looking to exchange languages or earn a slightly less hourly rate. Check their website for more details.
Students:
Any age bullet points
Students from all over the world
Requirements:
Professional teachers must prove their credentials and will earn a higher set rate
Community teachers can teach English online without a degree or prior teaching experience
Schedule & Payment: 
Set your own schedule
Set your own hourly pay rate depending on your experience
Pros of Italki: 
Extremely flexible hours
International payments all handled through Italki
Language exchange options
Cons of Italki:
Payment is in Italki "credits" that need to be converted into cash with a fee instead of directly transferred
Seniority can be hard to build and tough to acquire students when you're first starting to teach English online
There are so many opportunities and platforms to teach English online, and hopefully this helped you find one that might be a good fit for you.
There are truly so many benefits to working online, and for individuals with prior teaching experience or accreditation, these platforms can be an excellent way to transition out of a brick and mortar classroom, earn extra money on the side, or allow you to grow as an educator while being more mobile.
As with any form of teaching, remember: students come first and the focus should always be on them!