Bangkok is home to a countless number of historical sites, and every time I go there, I'm sure I will discover something new. When I think of things to do in Bangkok, I instantly create images of tuk-tuks rushing around the city, stir-frying chilies, spiritual temples and busy night markets.
What is it about this magnificent city of the nine gems that conjures up these emotions and desires to eat Pad Thai every day? To me, the Thai capital is the epitome of street food, culture, and affordable life. If you hear someone talk about the cheapest cities in the world, Bangkok will be mentioned in the same breath as Mexico City and Krakow. Here is my guide on 8 awesome things to do in Bangkok, Thailand.
Things to do in Bangkok
Visit incredible Wat Arun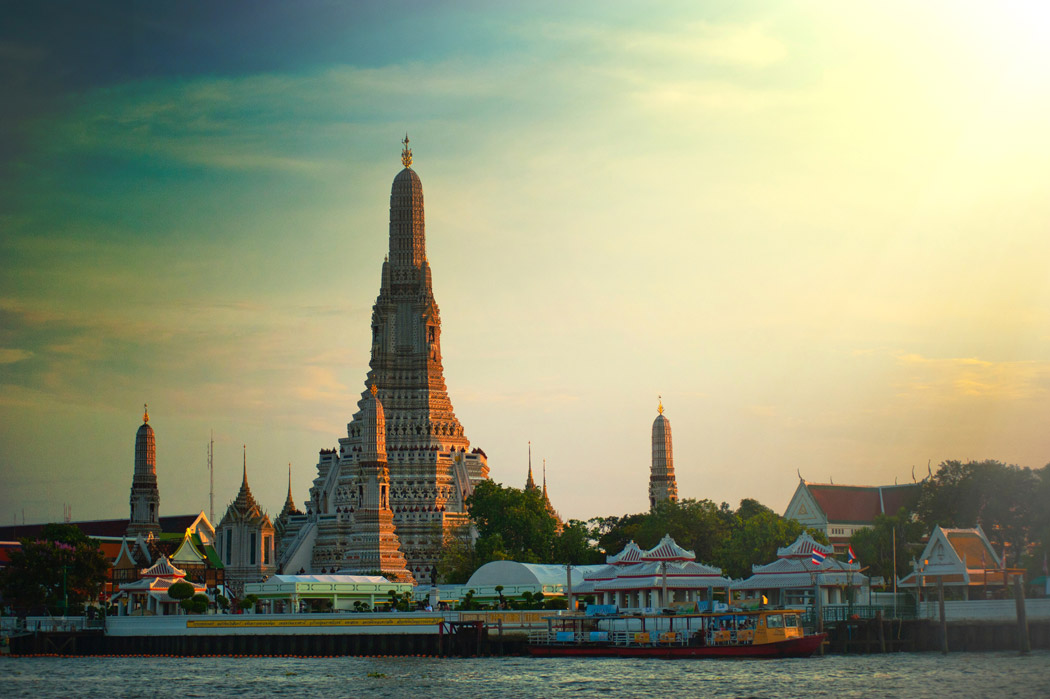 No trip to Thailand is complete without visiting opulent temples in Bangkok. Otherwise known as the Temple of Dawn, Wat Arun is perhaps the most popular in the country.
With its tall 80-meter high prang built in Khmer architectural style, Wat Arun offers panoramic views over the murky waters of Chao Phraya River. Named after the Hindu deity Aruna, the god of the dawn, it is no secret that a lot of travellers come here to enjoy the epic sunrises.
There is an admission of 50 Baht per person and you should, of course, have to wear appropriate clothes that cover your knees and shoulders to avoid showing disrespect.
Chill out at Lumpini Park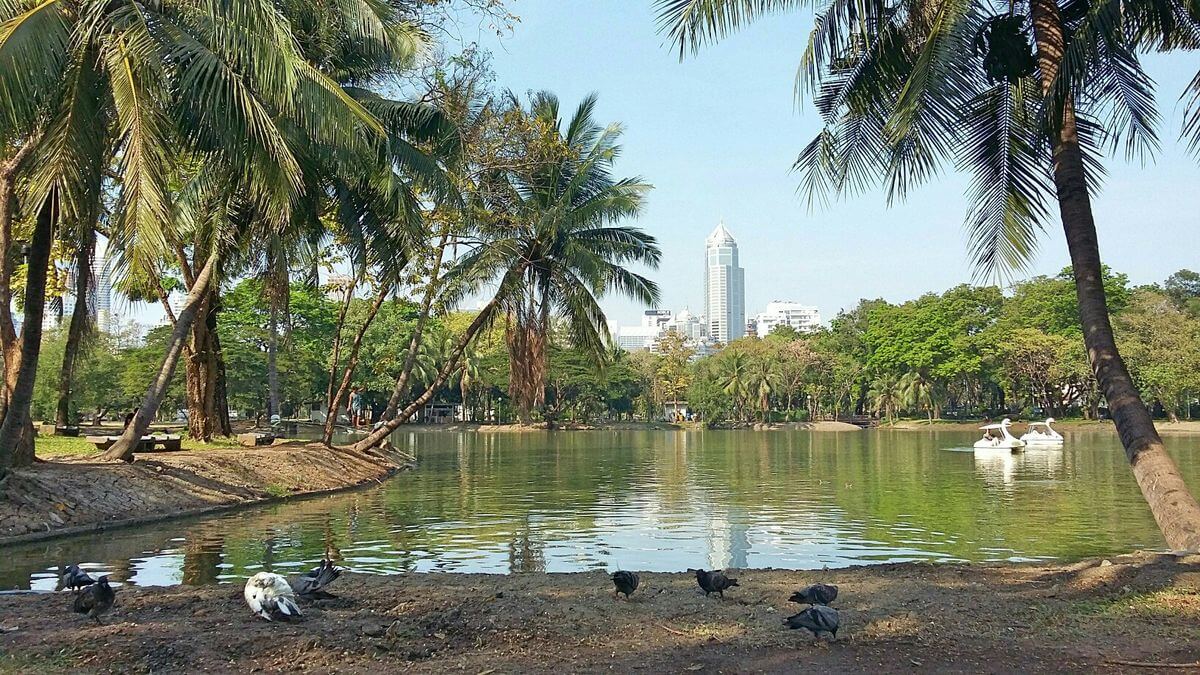 When it comes to finding best things to do in Bangkok on a hot and humid day, there is nothing better than chill out at Lumpini Park. The park dates from the 1920s and situated in the fancy Silom neighbourhood next to expensive hotels, cafés, noodle shops and international chain stores.
The park is really popular with walkers, joggers and the morning crowds who turn up to impromptu tai chi sessions. Lumpini is a great spot to unwind from hustle and bustle of Bangkok streets.
Get inspired by more articles:
Admire Bangkok's skyline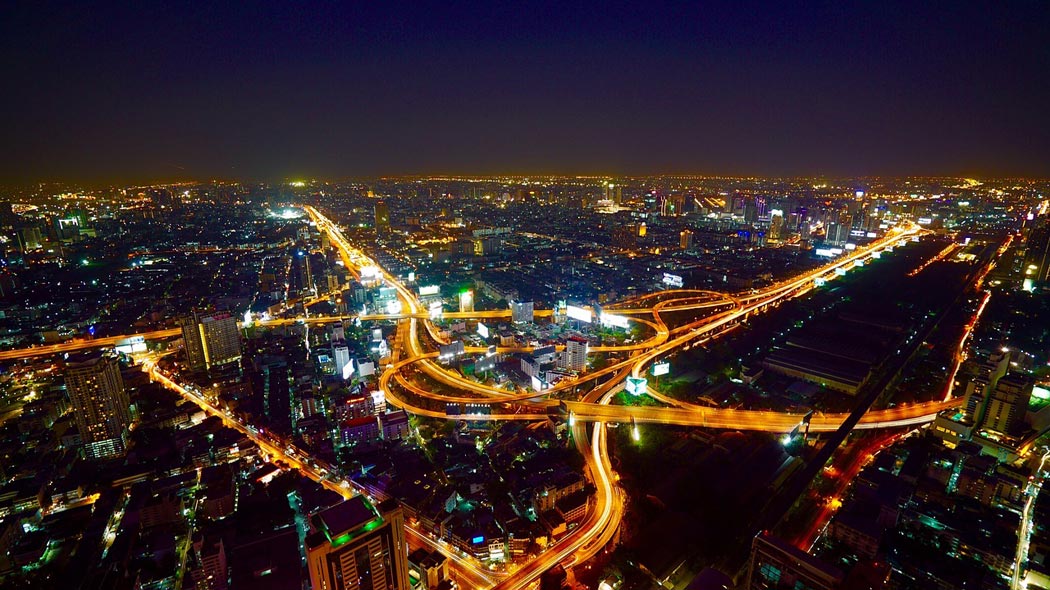 I bet you have seen these photos of iconic Bangkok's skyline filled with glistening skyscrapers of all shapes and sizes. With a large amount of things to do in Bangkok, skyline gazing is definitely my favourite one. But as soon as you start doing your research on rooftop bars, you'll spoiled for choice.
Most bars require smart casual dress code, which essentially means no flip-flops and shorts. It is a no-brainer that high-end rooftop bars like Vertigo at Banyan Tree and Park Society at Sofitel So aren't as cheap as I'd like them to be.
That being said, there are tons of affordable rooftop bars that allow you to admire the skyline without breaking the bank. My favorite rooftop bars are the Nest, Sky Train Jazz Bar and Wanderlust. The latter is the bar where locals hang out and that you don't have to dress up for.
Check out our ultimate Thailand Travel Guide and plan your trip independently! 
See Wat Phra Kaew and the Grand Palace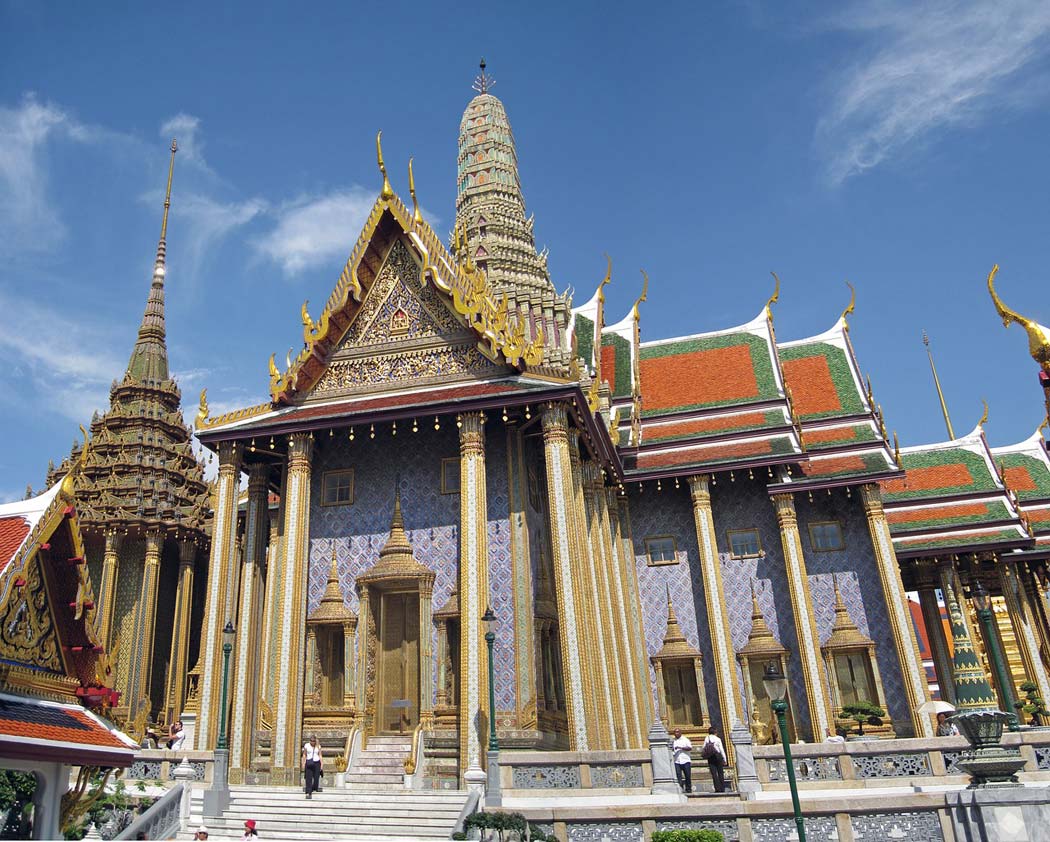 If you're looking for places to visit in Bangkok, then you definitely should not skip visiting Wat Phra Kaew and the Grand Palace. Wat Phra Kaew is considered the most sacred Buddhist temple in Thailand that holds the statue of Emerald Buddha.
The legend has it that the Emerald Buddha had many owners over time until the moment when the Thai's captured the statue in Angkor Wat in 1432. The statue is actually made from jade but still looks very impressive.
Nestled at the heart of Bangkok, the official residence – Grand Palace is made up of different buildings and is used for various ceremonies and annual events. The grounds comprise pavilions, temples, gardens, and courtyards.
While seemingly chaotic, the Grand Palace is divided into three main zones: the Outer Court; the Middle Court; and the Inner Court.
The Palace is undoubtedly one of the best places to visit in Bangkok. Admission to Wat Phra Kaew and the Grand Palace is 500 Baht per person.
But before you set off to explore the Grand Palace I've put together 7 things that will help you make the most of your time.
Take a Boat Ride on Chao Phraya river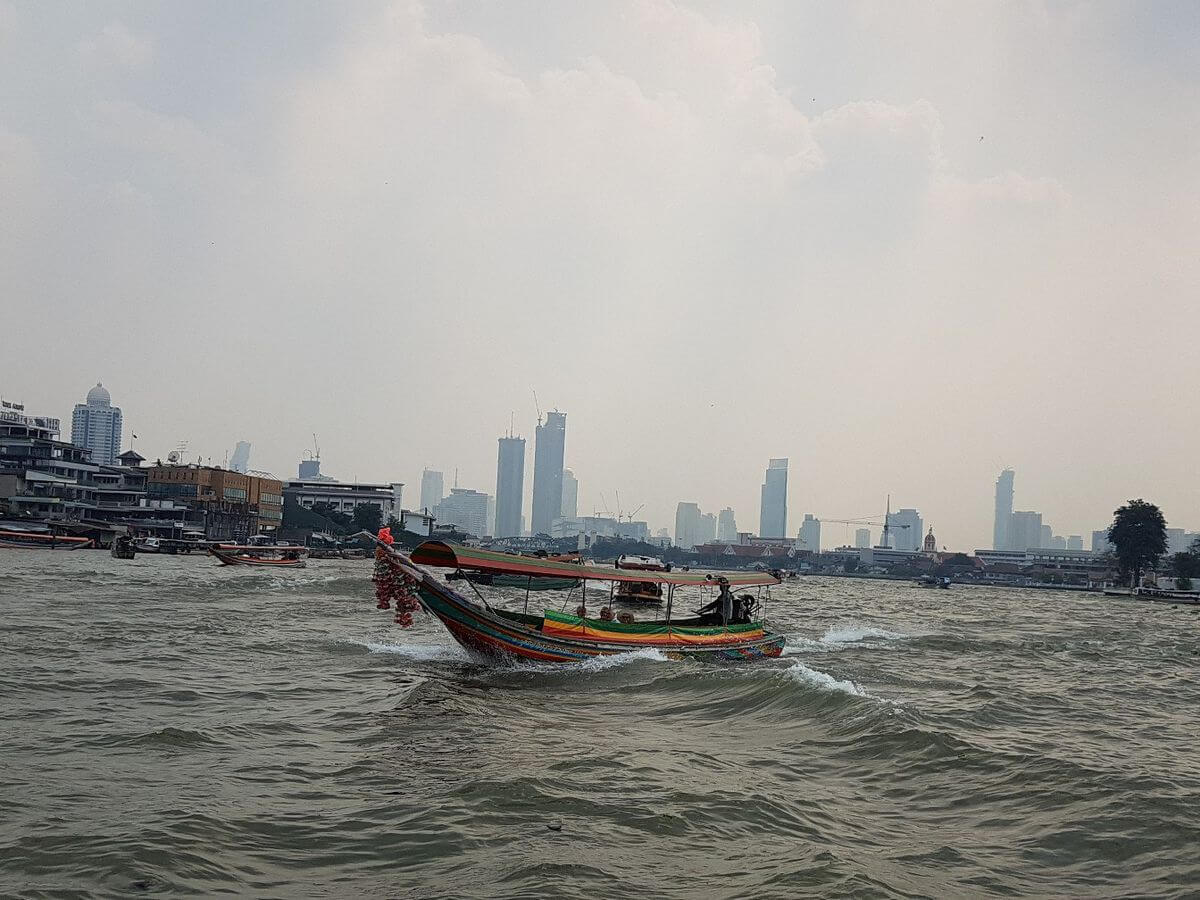 It wouldn't be Bangkok without boats. There are plenty of long-tail boats available and tourists are often have to choose between convenience and price. While some boats have an audio-guide that explains all the sights you can see along the river, they are often more expensive.
They operate under the blue flag and primarily target tourists. If you're feeling adventurous, you can board the local boat with an orange flag to save money and get a glimpse of local life.
Grab some street food at Khao San Road and Rambuttri Road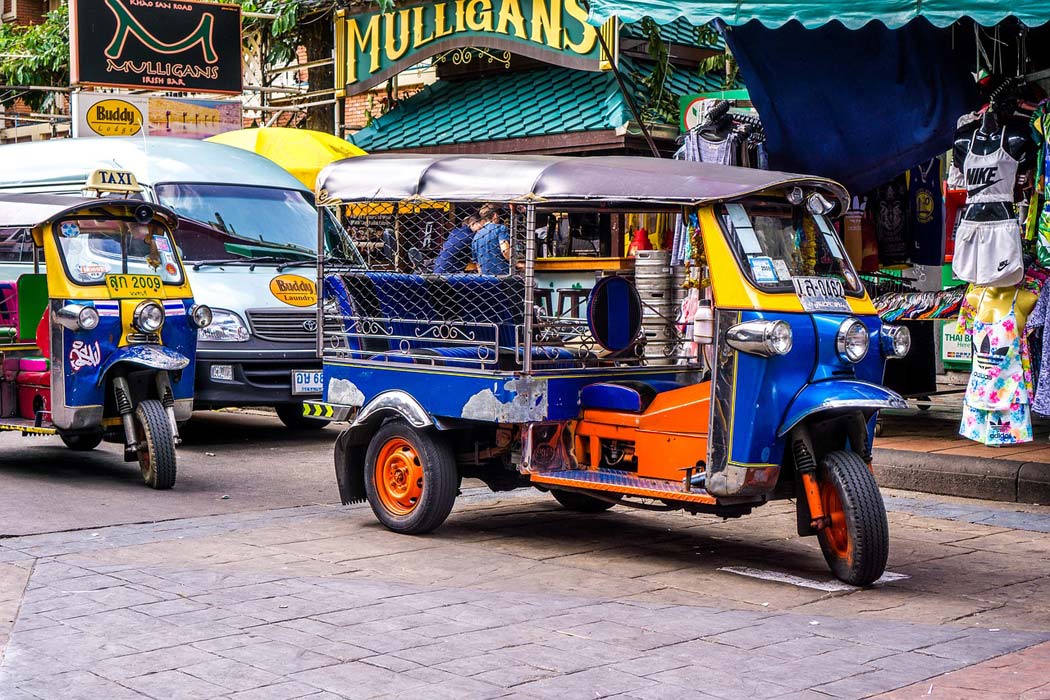 Visiting both streets is a great way to get a glimpse of Bangkok's main points of interest. They have affordable accommodations, nightclubs, bars, food stalls, small shops and much more. Khao San Road has been a heaven for backpackers for the last 20 years, but now the place attracts all types of travellers.
I have seen families with kids in tow visiting Khao San Road at night. So I bet the entire area is worth a visit at least once. Rambuttri road has tons of decent food that is usually much better and way less touristy than on Khao San.
Get inspired by more articles: 
Hop on a boat at a floating market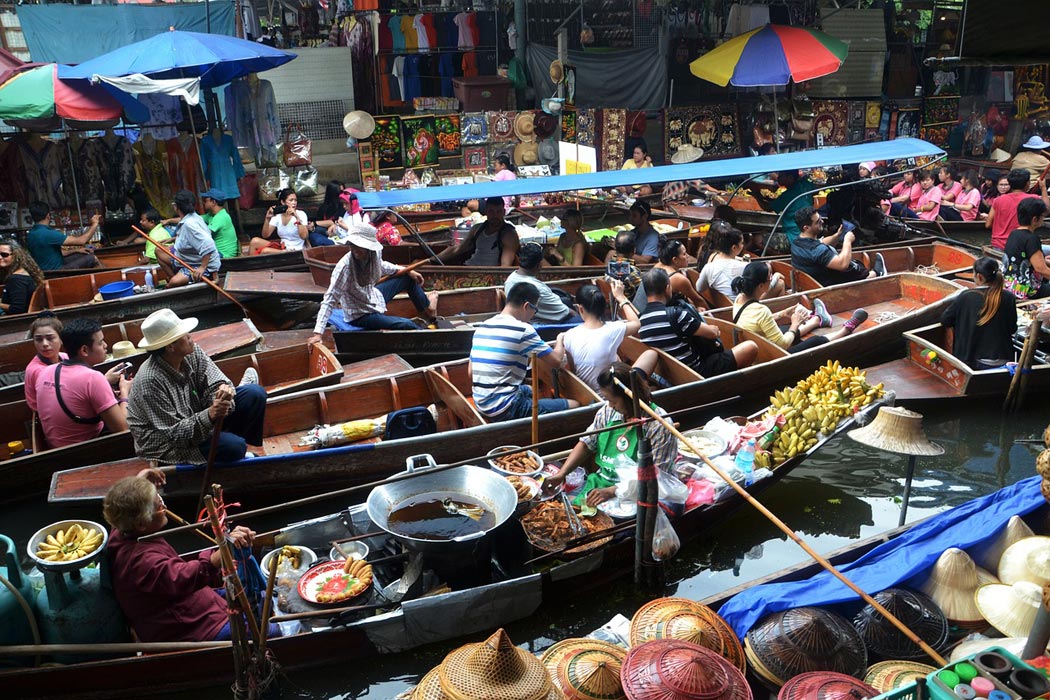 Times have changed. And the lifestyle of the Thais has also changed dramatically. Because farmers were often living on canals and transporting their wares by boat in the olden days, the floating markets were an important part of Thailand's culture. These days there are several floating markets in Bangkok, some for tourists, some for locals.
If you want some authentic local experience in Bangkok, I recommend hitting Taling Chan floating market. The floating food vendors have their boats filled with colorful ingredients, pots with food and cooking gear making your visit the most unique dining experience.
Looking for more in-depth information on how to travel long-term in Thailand? Here are my suggestion on how to spend two weeks in the Land of a Thousand Smiles.
Need more information and travel tips on Thailand? 
Check out our ultimate Thailand Travel Guide and plan your trip independently! 
Walk across Chinatown
There's a never-ending selection of things to do in Bangkok at night. Chinatown is just one of them. Bangkok's Chinatown attracts travellers with countless stores and street vendors selling everything from spices, fruits, and clothing to Chinese medicinal products and souvenirs.
The neighbourhood may look the same as other parts of Bangkok by day, but Yaowarat Road becomes one of the most vibrant areas in the city when the night falls. With the largest Chinese community in the world outside of China, there are plenty of annual cultural events throughout a year.
I can't recommend visiting Yaowarat during the Lunar New Year highly enough! Wandering through the narrow alleys in search of food engages all senses, while haggling can help you pay even less!
Liked it? Pin it!