After spending a month in Barcelona I truly believe there are enough things to do in Barcelona and its surroundings that everyone can spend at least three action packed days sightseeing in this city and still feel like they need to come back for another three days at a bare minimum.
Things to do in Barcelona
Like it? Pin it!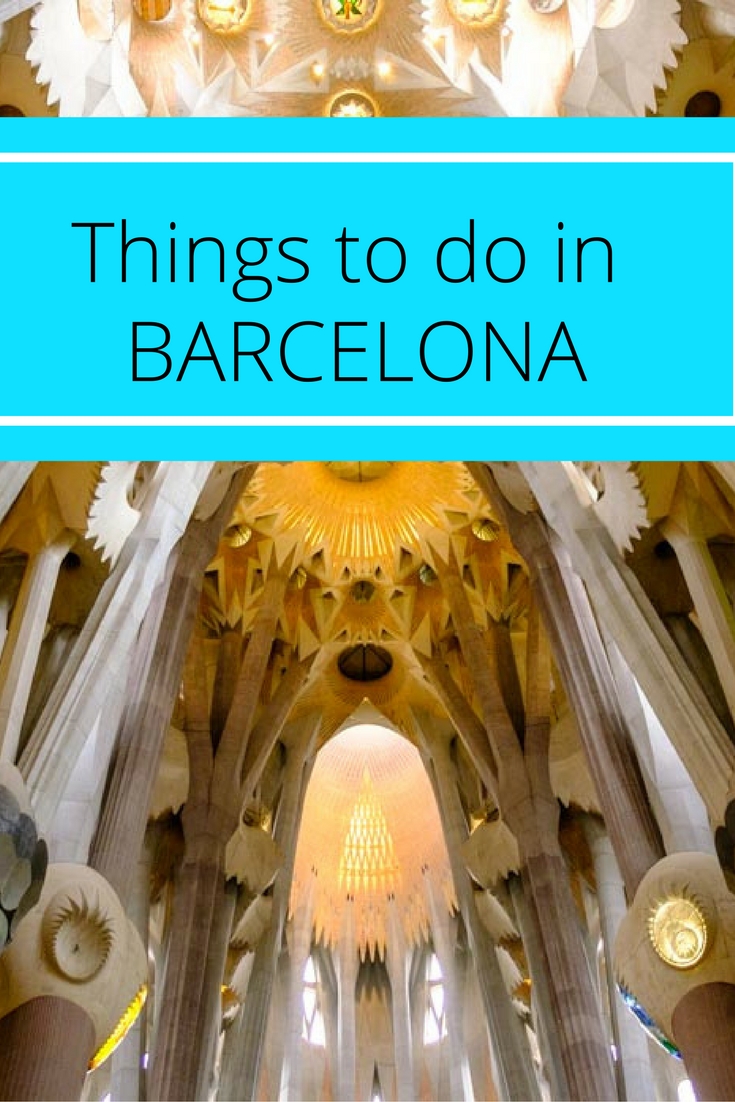 Take A Free Walking Tour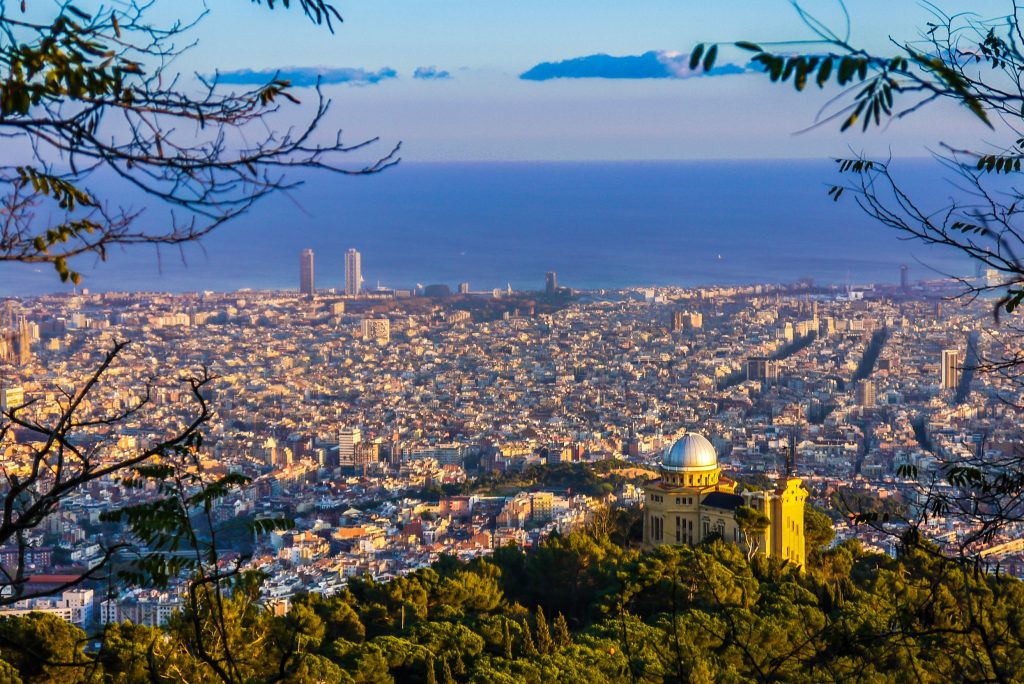 Don't let the word 'free' put you off. Free walking tours are held in all over Europe, rather than charging for the tour, it is normal practice to leave a tip if you like the tour. 5-10 euro is standard but you are obliged to pay anything.
The walking tours are great as they help you get an understanding of the city's history, directions, and most of all you can ask tips on where to eat and have a drink later on in the day.
On the free walking tour I took of the Gothic Quarter my guide was the enthusiastic Carson who fell in love with Barcelona and moved here. She let us know where she likes to go party as well as her favourite place for tapas.
What she got me inspired about was the culture of human towers (see no.9) in Catalonia, which I would not have considered seeing unless she talked about them.
Visit Barcelona FC's Home, Camp Nou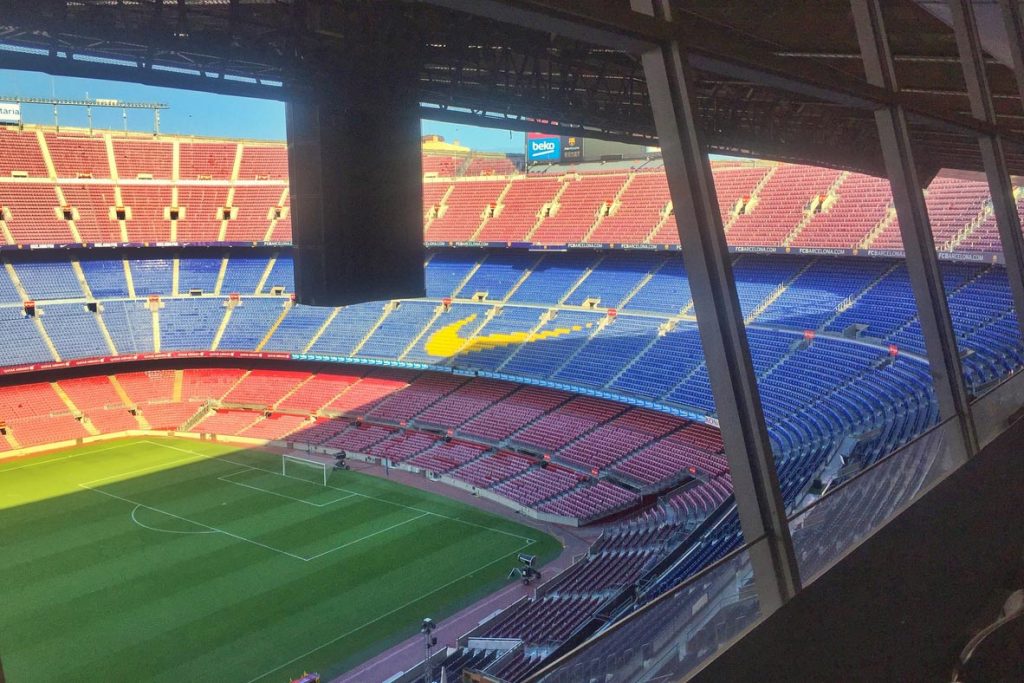 Camp Nou for non-football fans is home to the Barcelona football team. Their great slogan 'more than just a club' is in recognition of how the club has helped immigrants integrate into the Catalonian culture over the last century as well as the club taking a stance on several other political issues.
If you don't happen to be in town for a game, the Camp Nou tour is definitely worth a visit regardless of whether you like football or not. The tour tells you a lot about the history of the club and Barcelona, and the interactive technology is impressive too. At worst, you get bored and head to the bar for a beer.
Looking for a place to stay? Check out this awesome list of the best hostels in Barcelona!
Day Trip To Go Hiking Around Montserrat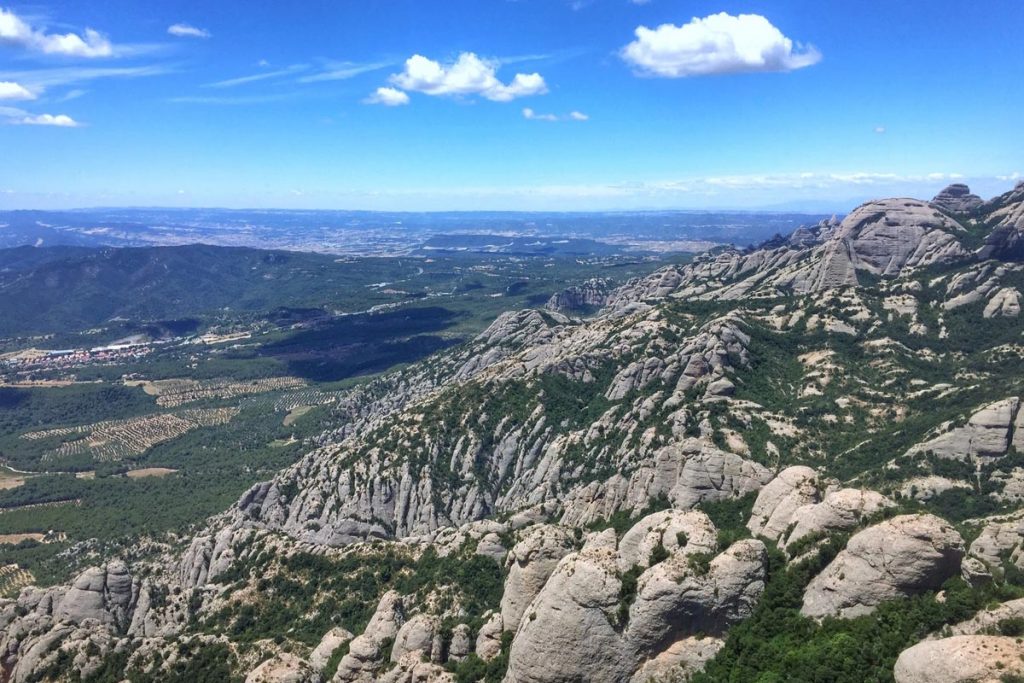 Ivana recently wrote about the best day trips from Barcelona. I was relieved to see that Montserrat made the list as it truly is one of the best full day trips from a city I've been on. Ever.
While I'm sure you can go on an organised tour to the mountain, you can easily make the trip on your own. Catching the train from Plaza Espanya, an hour later you get off at the bottom of the cable car that takes you to the top of the mountain.
From here, you have the monastery which you can spend some time walking around, but let's be honest you're here for the trails. Sant Jeroni is the highest peak, and the most common for tourists to hike too. The return hike takes 2-3 hours at a casual pace.
You should make a whole day of the trip however. Bring along a picnic and find yourself a spot on one of the many hiking trails in the area and have lunch with a view.
If you're looking for the best place for an Instagram picture, definitely head to Stairway to Heaven by the monastery.
I didn't make it to Costa Brava, but would love to cycle around there like Ivana & Gianni.
Traveling to Europe? Get inspired by more travel articles!
Enjoy The Sunset At Bunkers Del Carmel
Regardless if you prefer sunrises over sunsets, head up to the Bunkers Del Carmel about 60 – 90 minutes before sunset. The bunkers are one of the best places in Barcelona to get 360 degree panoramic views, enabling you to get an idea on just how big the city is, as well as the size of Sagrada Familia.
There will be lots of people up there enjoying the view too, but everyone's in a good mood having a snacks and a beer or wine while taking in all the beauty.
Take A Break At Montjuïc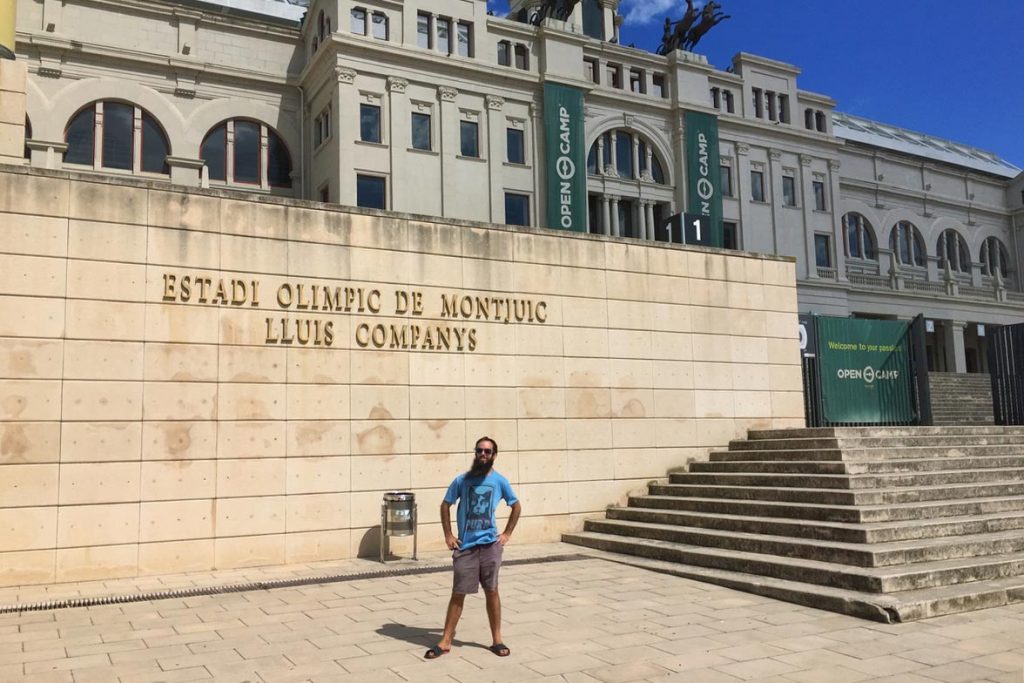 Where to go in Barcelona if you need a break from the chaos of Barcelona's city centre? You can easily escape to Montjuïc where you'll find rolling hills, lots of greenery, the 1992 Olympic Torch, museums, stadiums and more epic views.
I spent an afternoon up here and three hours went by really quick. There's plenty of space and for whatever reason, most people overlook the short trip to the hill top from La Rambla. This is one of the many beautiful parklands in Barcelona, something they do really well.
Visit Sagrada Familia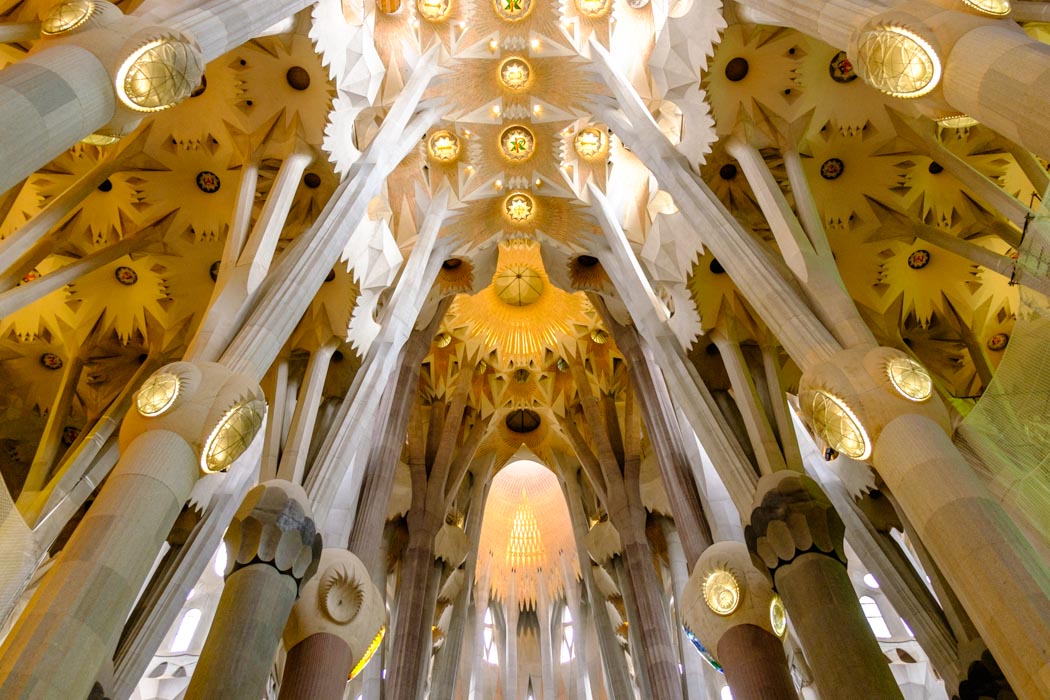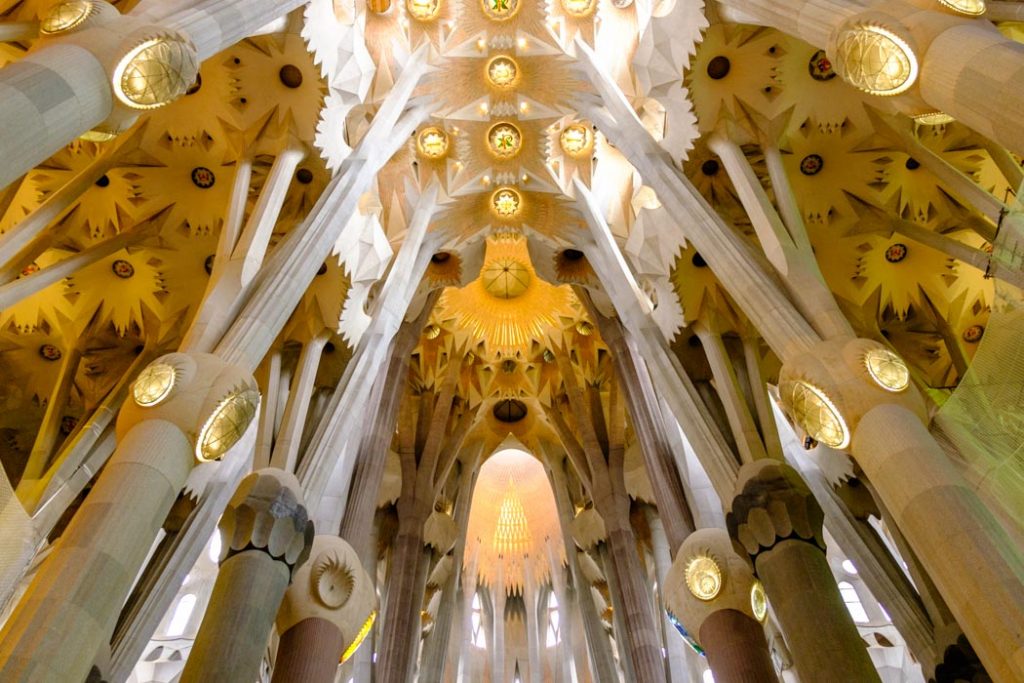 This is the number one attraction in Barcelona according to TripAdvisor based on the pure number of reviews. In fact, it has more views than any other attraction in the world having ticked over the 100,000 mark in 2017.
Now, given this is apparently the best place to visit in Barcelona, there will be lots of tourists around no matter when you plan to visit (have you noticed a theme to this post?). Try and book your tickets online in advance otherwise you might be stuck waiting for a few hours, if not days until you can get a time to visit that works for you.
The building is still under construction which bemuses me, but while inside it is pretty magical. If you're short on time, you can be in and out of the church in 10-15 minutes and feel like you've got a good taste for it.
Hang Out At The Barcelona's Beaches
Barceloneta is the most famous of the beaches in Barcelona, within a 10 minute walk of the nearest metro station and a 25 minute walk from La Rambla. When you arrive, you won't be the only one there but the beach area was built up during the preparations for the Olympics so it is a really well set up for an afternoon in terms of food, drunks and facilities.
If you'd rather not have a jam packed beach, or would rather avoid any drunk foreigners at 1pm on a Monday or you dislike people trying to sell you something every 20 minutes, you may want to head further out of town.
I can recommend taking the L2 (purple) metro line and going to the northern most stop, Badalona. When you get off head straight to the beachfront and you've got a few kilometres of golden beach territory.
Granted, the beach will still be busy in the summer, but the atmosphere is a lot more relaxed with its local vibes. They really love the beach!
Embrace The Chaos Of La Rambla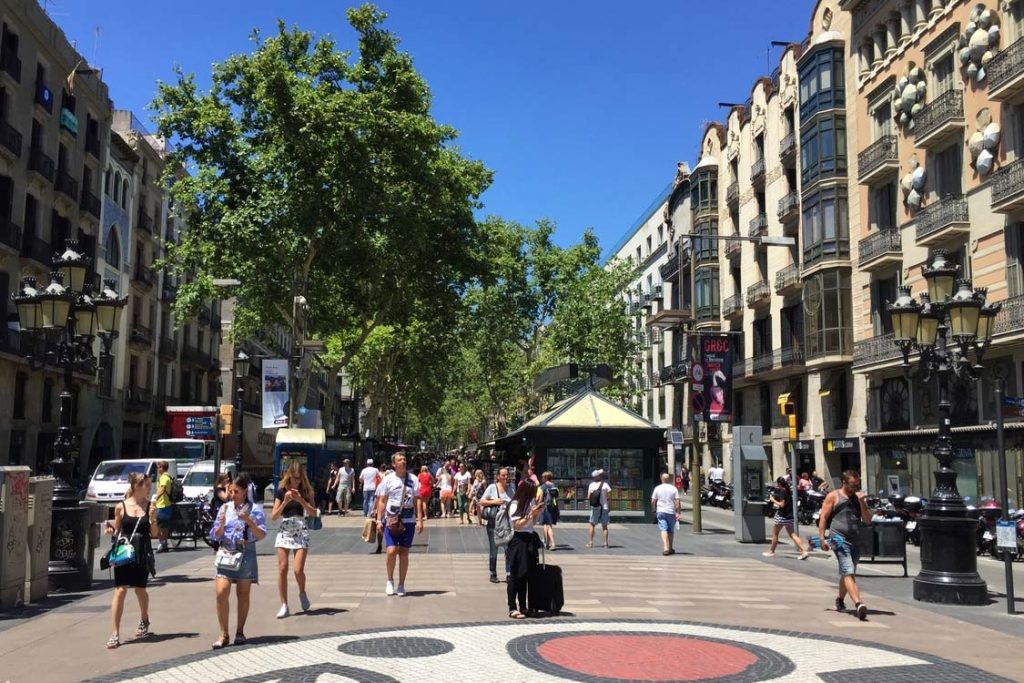 La Rambla is possibly the busiest street in Barcelona for pedestrians. The tree lined avenue is over 1 km long and is flooded with both tourists and locals. A few of the stops that might entertain you as you wander along La Rambla are:
● Bar Marsella also known as Hemingway Cafe. Where Ernest often sat and had a drink while living in the city.
● La Boqueria Market. Again touristy, but fun with a variety of fresh food and delicacies on offer as well as small restaurants and bars offering a place to sit down and take a break.
● The NBA Cafe, which is obviously themed around basketball. This isn't a cheesy kids place. The bar and restaurant itself is classy and a good spot to grab a beer or wine for any sports fan.
● The Erotic Museum of Barcelona. I'm not going to lie, if I had more time on my last day, the girl dressed up as Marilyn Monroe dancing on one of the balconies was a piece of marketing genious and would have had me going for a visit.
Note: Given La Rambla is a busy, crowded area, this is one of the hottest spots for pickpockets in Barcelona. Stay aware.
Watch In Awe At The Human Towers Being Constructed
The Human Towers are deeply ingrained in Catalonian culture and still are actively practiced today. The best part is during the summer months, there are various performances each week you can go along and watch for free.
Seeing the people work together to form the towers is hard to explain. Head along to one of the tourist info centers, and they'll help you find out where the next performance is.
Visit All The Museums
I mentioned in the introduction that Barcelona has something for everyone. That goes for museums as well. I'm not a big museum person, but did visit the Olympic Museum, Motorcycle Museum, Hemp Museum (actually awesome!), Barcelona City History Museum, and the Music Museum of Barcelona.
That's quite a variety of museums in Barcelona to satisfy everyone's preferences. There's plenty more to visit too.
My Favourite Of These Things To Do In Barcelona?
I can't go past Camp Nou. I didn't get to see Barcelona F.C. play, but I did get to see the Barcelona Legends play Manchester Utd. Legends and it made me want to see the top team play even more.
Barcelona quickly became one of my favourite cities in the world. It was a combination of things, but these are three things that sealed it for me other than the wide variety of activities in Barcelona:
● when I saw the locals were always very active in the evenings (who wouldn't be when the weather is perfect in the summer
● the large number of organised sports activities they have (see the website of Meetup)
● they eat out so late (think 9 pm), as a night owl, this works a charm for me.
The only reason you should be wondering what to do in Barcelona is because you've got so many options, yet so little time. Next time, I definitely will be discovering Costa Brava as mentioned above and more of the wine scene around Barcelona rather than just buying cheap bottles from the supermarket.
Feel free to reach out to me if you got any queries about Barcelona, happy to help.
Like it? Pin it!