Let us walk you around and show the best things to do in Frankfurt, a city where we lived for three years.
Frankfurt am Main in Germany is surely not a city you'd fall in love with at first sight. People picture it as a grey, boring, anonymous bankers' city where nothing exciting happens. Yet, the opposite is the truth.
Things to do in Frankfurt, Germany
During our three years, we visited the main attractions in Frankfurt, as well as many off-the-beaten-path gems, and got to know the city from a local's perspective. In this article we'll suggest some inspiring places that'll make you want to get out of the airport during your layover in Frankfurt … and stay longer.
Embrace the vibrant atmosphere at the Main River
Once the temperature rises in the springtime, the bank of the river Main in Frankfurt is crowded with bikers, runners, families playing, people reading, pensioners walking, couples cuddling, and small groups enjoying picnics.
The atmosphere around the Main is fantastic and even the skyscrapers that might not look very attractive during the daylight turn into fabulous, orange-pink-reddish-purple shades at the sunset near the river.
Discover green areas in Frankfurt's suburbs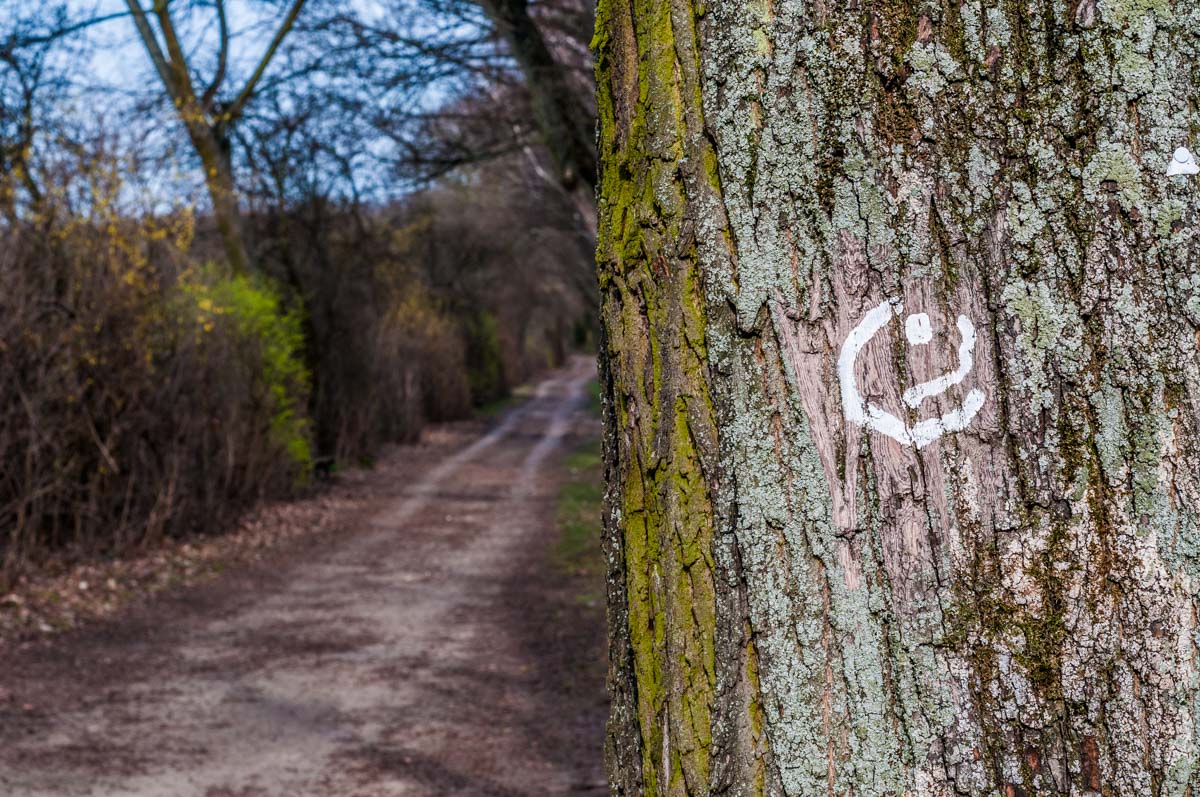 It takes about 15 minutes by tram #14 to get to a beautiful municipal Oberschweinstiege forest that is perfect for walks, jogging, meditation, bird watching, day trips with children, or as a swimming spot for dogs.
If you come with children, then look for the playground Waldspielpark Goetheturm near the wooden tower.
Frankfurt is surrounded by 8,000 hectares of green area called the Green Belt, which creates a 70 km-long circle around the city.
Not far from the center you can enjoy the famous Taunus mountain range with various paths for hikers and bikers. Once you are there, we highly recommend the Forellengut Restaurant in the forest.
Traveling in Europe? Get inspired by more travel articles:
Go to one of Frankfurt's festivals
Anytime you arrive in Frankfurt, it's guaranteed that you'll be able to join a festival on one of the squares or near the Main river. To pick some of the most famous, check Frankfurt's event guide.
Check out the best panoramic view of Frankfurt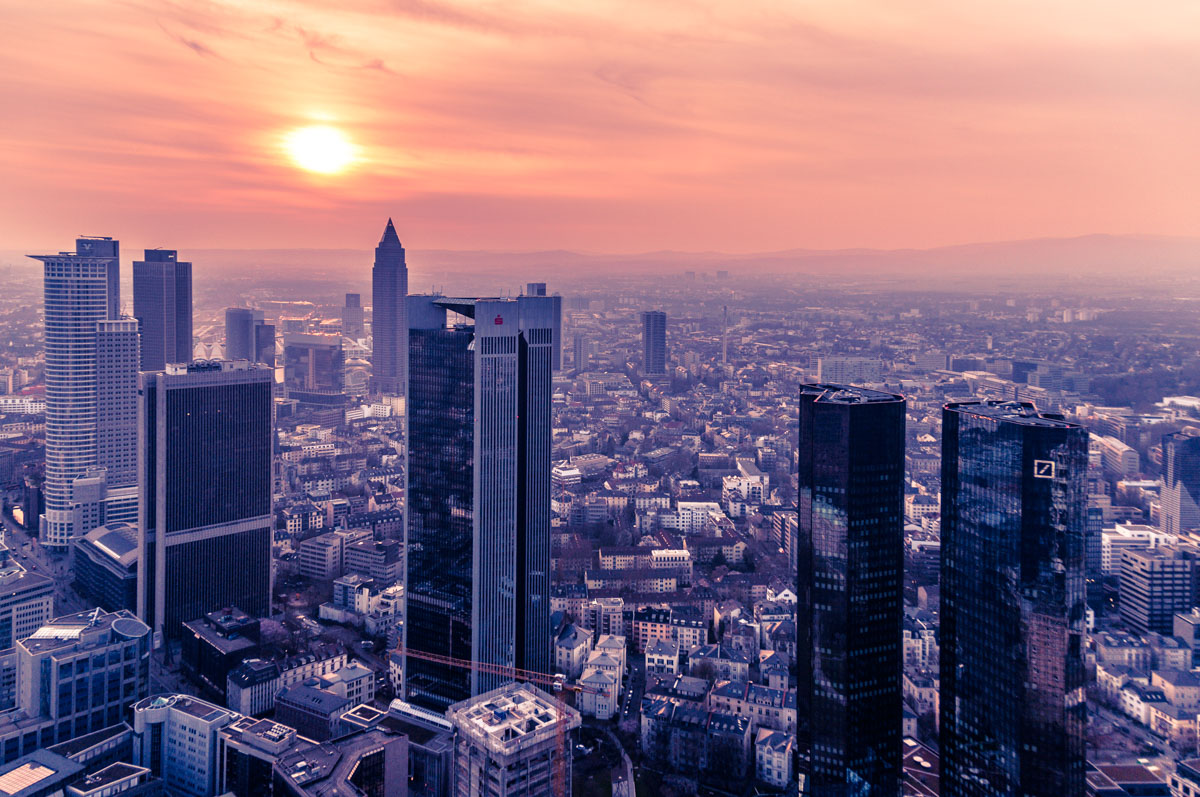 The Main Tower that is 200m high is the only skyscraper in Frankfurt open to the public where you can admire not only the old and modern parts of the city, but also see how green the city and its suburbs are. Awesome place to watch the city from above.
Pro tip: If you're looking for the best spot to photograph the Frankfurt skyline, head to the Deutschherrnbrücke, the railway. The sunset views are stunning from here.
Throw a picnic in a city park
If you are an outdoor person, then welcome to Frankfurt's green heaven! Apart from the forests mentioned above, there are plenty of parks you can choose from.
Our favourite parks were Ostpark, Grüneburgpark, and Niddapark (great for biking and jogging, further from the city center).
Visit a green oasis at the Palmengarten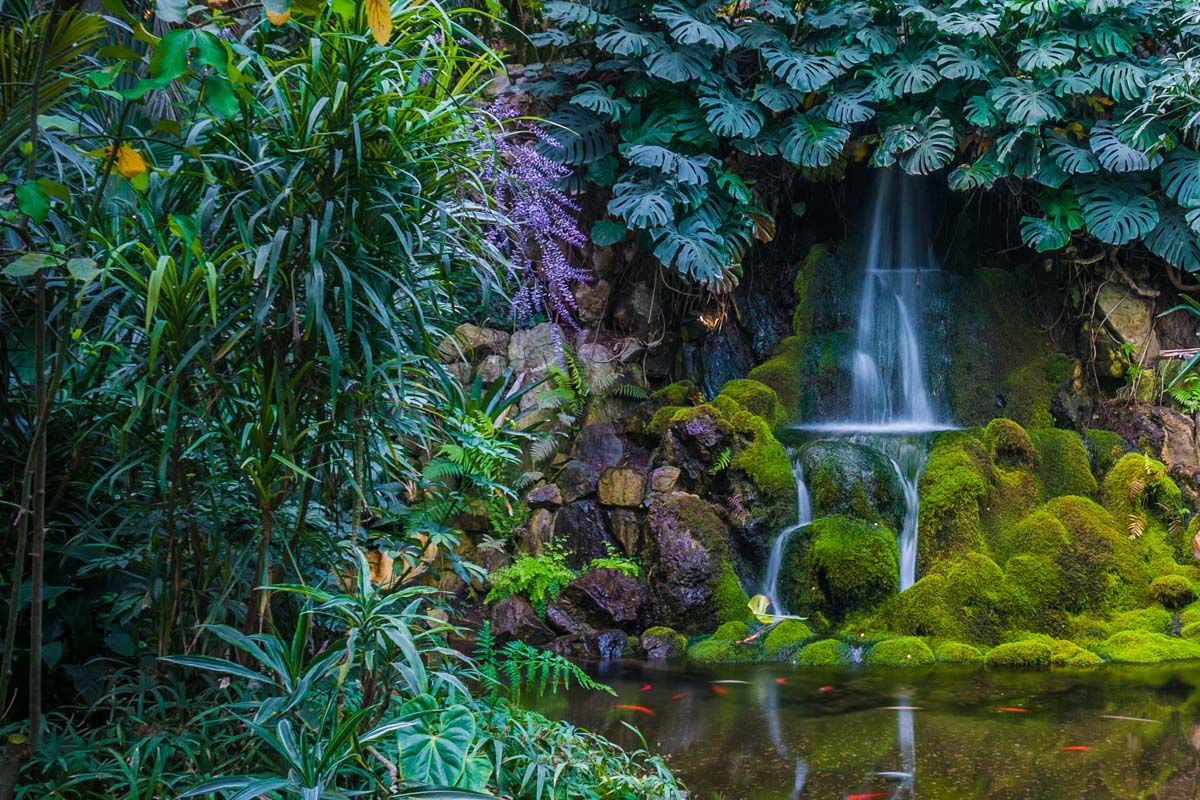 This botanical garden is the largest one in Germany, and it's one of the most beautiful things to do in Frankfurt, especially if you visit the city with kids or if you need to re-charge during your layover in Frankfurt.
There is lovely playground, and a train that can bring you & your kiddos around.
Expect plenty of greenhouses, benches to rest on, and interesting exhibitions and concerts to attend. The entrance is only 5 euro, which is very reasonable. VERY recommended!
Experience Asia in the Korean and Chinese gardens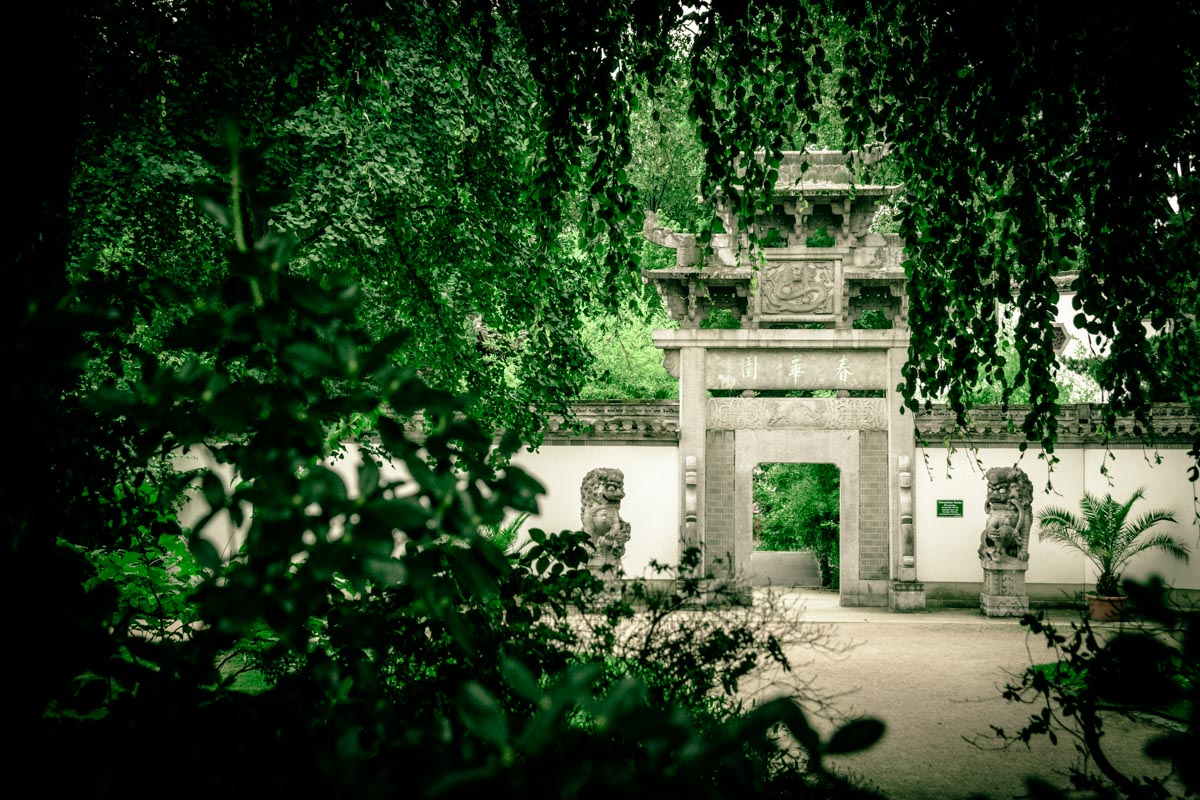 Both are incredibly peaceful, especially the Korean garden with its marvellous pagodas, which are also a popular venue for photo shoots.
The Chinese Garden is a part of Bethmann Park near the city center, and the Korean one is located in the Grüneburgpark.
Grab a coffee and a hearty cake at the Berger Strasse
The longest shopping street in Frankfurt and definitely one of the poshest. Get ready for various boutique shops, cafés, restaurants, shops with hand-made products, and busy terraces during summer months.
Taste some apple cider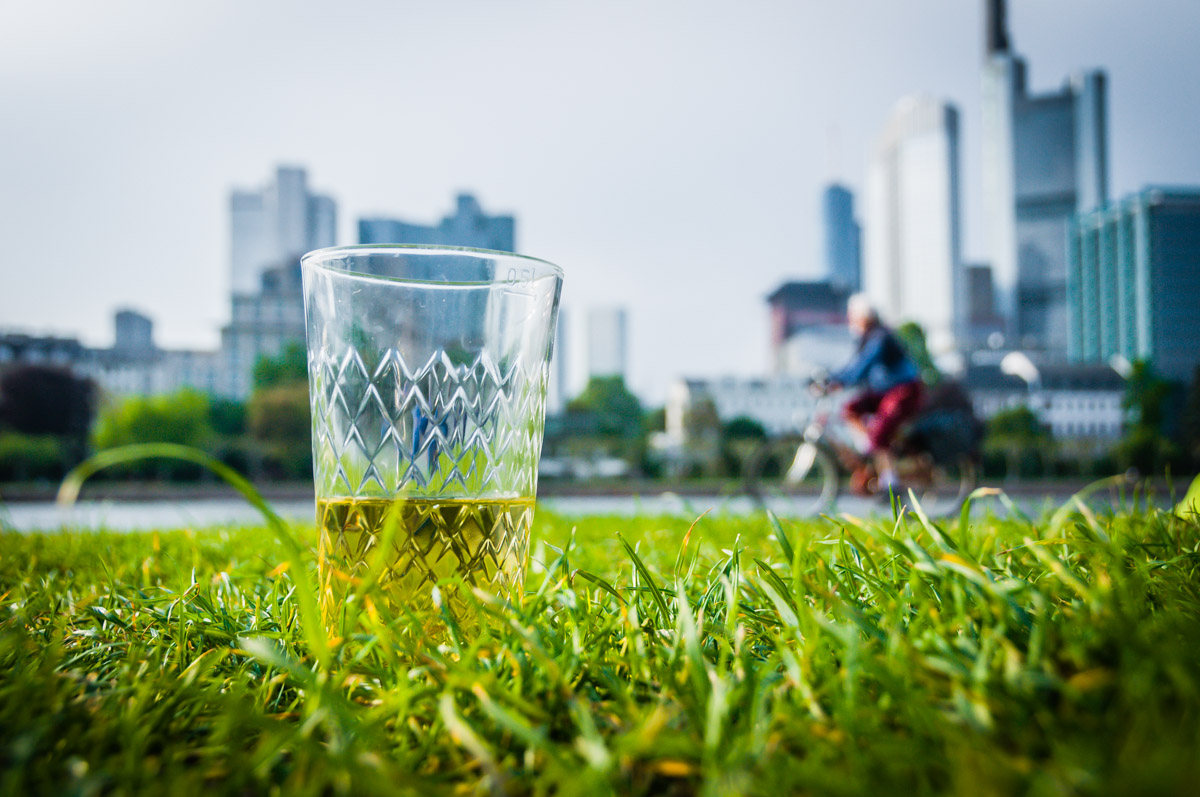 You cannot leave Frankfurt without tasting its signature drink, apfelwein. You'll find it at the stalls along the river during summer, and all year round at the old tavernas of the popular historic neighborhood of Sachsenhausen.
Mind you, starting from Friday night until Sunday, Sachsenhausen turns into a massive stag party of people from all around the world. However, it's a pretty area to walk around during the day and have a glass of appfelwein.
Get sweaty and healthy
No matter whether you visit Frankfurt in summer or winter, spending a couple of hours or one full day in saunas, whirlpools and indoor swimming pools is a fantatsic way to relax your muscles after a long-haul flight.
Germans do know a thing or two about sauna culture, so don't miss out on your opportunity to experience it when in Frankfurt! Our favourite places were Titus Thermen and Rebstockbad (swimming courses for adults available) with many different kind of saunas.
Fear not if you forget your swimsuit. In Frankfurt's saunas (and in Germany in general), you are NOT allowed to wear one anyway.
Breathe in the history
Sadly, Frankfurt's medieval center that used to be the largest in Germany, was severely bombed during WWII. Currently you can visit the Römerberg, which is the only spot in the city that was renovated according to the former visual of the city.
Make your artsy soul happy
In case of bad weather, Frankfurt is ready with indoor activities. It has so many various museums that you cannot get bored on a gloomy, rainy weekend. We can recommend Photography Forum Frankfurt art gallery.
Get your healthy fix with organic veggies
Germany is a very organic-friendly country and Frankfurt can prove it. Three times per week you can visit the organic farmers' market (Thursday, Friday, Saturday) in the city center, or you can do your organic shopping everyday (apart from Sunday) at the popular Kleinmarkthalle with the finest local and international ingredients and food in the city.
Shopping time in Frankfurt
I guess the main shopping street Zeil would be the first stop of many visitors since it starts at one of the main meeting points – Hauptwache, where you can arrive directly from the Frankfurt International Airport.
The Zeil is a long pedestrian zone with shopping malls, modern rooftop bars, cinemas, and small cafés in side alleys.
What to do in Frankfurt in winter?
If you plan to visit Frankfurt in winter, you'll be able to get some of the best hot wines in Europe at the Römerberg and St Paul's Square, and your kids won't want to leave the carousels at the Christmas market in Frankfurt.
Any forest we mentioned above would a great option for an outdoor fun in the city during winter time, too.
What to do in Frankfurt in summer?
Skating fans, check out the old airport – Alter Flugplatz Bonames. Swimming lovers, bring your towel and sunscreen to the natural lake Strandbad Langener Waldsee. Note: part of the lake is nudist area, family friendly.
Day trips from Frankfurt
Hop on a train and explore nearby castles and small villages where you'll jump back in time. Our favourites were the old town in Oberursel, Höchst, and Eppstein, where time seems to have stopped – in the best sense of the word.
You can feel the history of these places while walking through cobblestone streets, passing wooden houses and seeing the renovated or ruined castles.
How to get around Frankfurt
Another thing we love about Frankfurt is that it's very bike-friendly. Apart from the Taunus mountain, Frankfurt is flat and and full of bike paths all over the city and in the suburbs, too. You can rent a city bike anywhere in the city center.
The city is well connected with trams, metro and buses, even at night.
How to get to Frankfurt
If you're already in Germany, the train would be a great option, especially during weekends, when the national railway Deutsche Bahn offers special deals.
You can take a bus from many European cities to arrive here, or check Bla-Bla car service. I use it while traveling to and from Prague, saving about 30 euro for a return ticket.
If you are on a tight time schedule, then you'll have plenty of low-cost flights getting to/from Frankfurt. Check Eurowings, Condor, EasyJet, or Ryanair.
Keep in mind that the airport Frankhurt-Hahn for low-cost airlines is located about two hours by bus from the city.
As you can see, Frankfurt is not only tall skyscrapers and concrete-glass banks. It's just a matter of perspective how you approach this city that has so much to offer.
Like it? Pin it!