In this article you'll learn about the best things to do in Kuala Lumpur.
Kuala Lumpur is the capital and largest city in Malaysia. It is a very large city that has so many things to do that you could spend many days here and not see it all.
Literally meaning "muddy river confluence" in Malay, this city has grown from a tiny Chinese village to a major city of 6.5 million people in a relatively short time. It is one of the cheapest places in the world for tourists to visit, and has so much to offer, including some of  the best Malaysian beaches just a short drive away.
Heading to Asia for the first time? Read our tips on how to survive your first day in Bangkok.
Things to do in Kuala Lumpur
You will love every minute of time you spend here. Below is listed just a few of the things to do in Kuala Lumpur that will keep you coming back.
Browse here to find the best hotel in Kuala Lumpur.
Old Town
It's also known as Old City Center, is the traditional heart of Kuala Lumpur (KL). It has the former colonial administrative center, along with KL's Chinatown. You will find some amazingly good Chinese food as well as traditional merchandise.
The Selangor Club, Sultan Abdul Samad Building and Merdeka Square are also here.
You will love seeing the historic buildings and areas that are in this section of the city.
Chow Kit
Chow Kit is another section of the city, basically an extension of Old Town, that you will want to be sure and take a part in. It is the traditional colorful shopping district of KL that is a thrill to see, with all of the colorful, oversized umbrellas at the stalls.
It is best known for its daily market, called Bundle Chow Kit market by the locals, and is also the place where  the festivals of Hari Raya Puasa (Eid ul-Fitr) and Deepavali are held.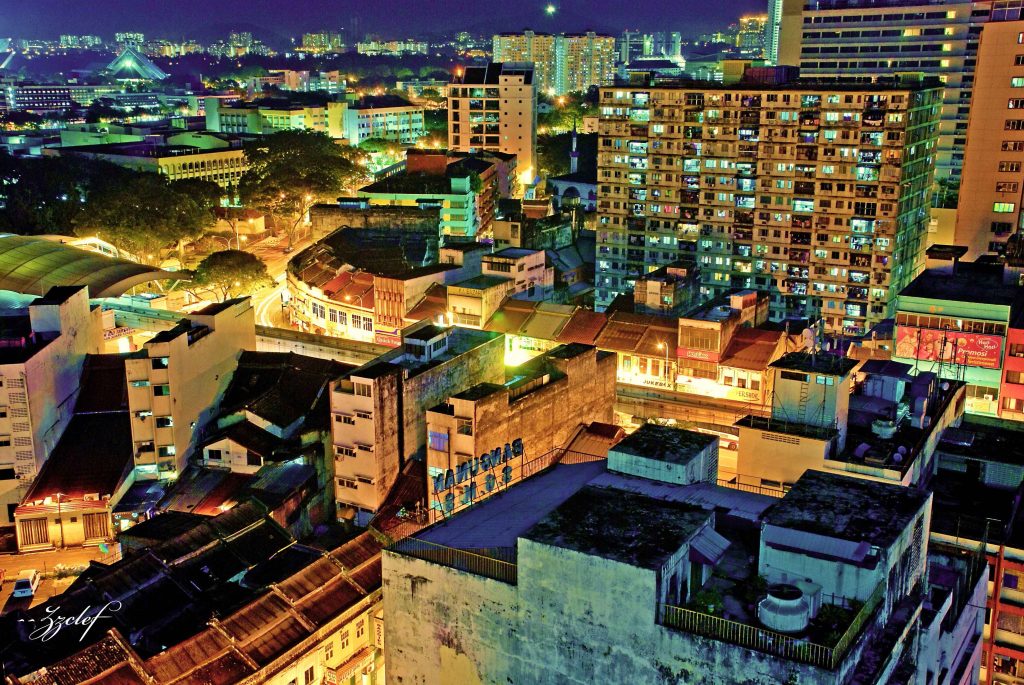 There are many rows of shops where you can find most anything you could want to buy. There is a section that has wonderful Indian merchandise such as sarees, spices and cosmetic jewellery. Southeast Asia's largest Sikh temple is also in this area.
This area is certainly one of the best things to do in Kuala Lumpur for getting a taste of the local flavor.
Kampung Baru
This is a section of the city, in Chow Kit, that is a genuine, old-village Malay-dominated neighbourhood. There you will see the traditional wooden stilt houses and leafy gardens that are of Malaysian design. There is the mosque, the Gurdwara Tatt Khalsa Sikh Temple, that is an amazing sight in KL.
With its beautiful glassy blue tile work and golden minarets it is a sight to behold. Inside there are very ornate walls, and a beautifully lit stage. It was built in 1924 and is the largest Sikh temple in southeast Asia.
There are several food vendor stalls selling local delicacies outside the mosque. It is a wonderful place to visit, and while everyone is welcome, ladies need to bring a scarf to cover their heads in order to go inside.
The Golden Triangle
The Golden Triangle is where you will find many of the city's shopping malls, five-star hotels and the iconic Petronas Twin Towers. Here you will find the 120 year-old Central Market.
It is an indoor bazaar with vendors selling many locally-made souvenirs and handicrafts and many local artists have displays here, and will even paint you a custom picture while you wait.
You may even be treated to one of many impromptu song-and-dance performances. It is classified as a Heritage Site by the National Heritage Department, and a Kuala Lumpur cultural landmark, and will certainly not disappoint!
The Brickfields
The Brickfields is KL's Little India. South of Old Town, this amazing Kuala Lumpur attraction is one of the most popular areas for tourists. It is full of saree shops and banana leaf rice restaurants. It is located next to the KL Sentral, Kuala Lumpur's main railway station, so is convenient to get to and from.
It used to be a residential community, and one of the oldest Indian settlements in the country,but is now a wide street with Indian colorful stores and restaurants run by the country's Indian community.
You will find wonderful shops that here sell everything from traditional Indian goods such as saris, flower garlands, spices and Bollywood music, to local delicacies such as vadai, thosai (Indian pancakes made from fermented rice flour) and more.
The brick-paved road, which is lined with white street lamps and creamy-yellow arches with purple embellishments to match the newly painted purple buildings along the street, is also home to displays by many local Indian artists and an amazing fireworks display.
There is also a  35-foot fountain and a three-storey Indian bazaar at the end of Jalan Tun Sambanthan. You will be able to spend hours enjoying this wonderful Kuala Lumpur sight.
The Petronas Twin Towers
The Petronas Towers are certainly one of the most visible attractions in Kuala Lumpur, especially from a distance.  At the time they were constructed, in 1998, these 88 story buildings were the tallest buildings in the world.
They are joined at the 41st and 42nd floors by a 58 metre-long, double-decker Sky Bridge.
On one side is the KLCC Park with a jogging track, walking paths, a water fountain and a wading pool for children. There is also a mall, convention center, concert hall and art gallery, as well as  an interactive science discovery center showcasing exhibits related to the petroleum industry.
The double-decked Skybridge is one of its major draws as it offers amazing views of the city. It is well worth the time to see.
You might be interested on things you need to know about travel in Malaysia
The Menara KL Tower
It is also one of Malaysia's most recognizable and popular landmark. It was finished in 1994, and is even taller than the Petronas Twin Towers, and offers the most spectacular view of the city. Its spindle-like apex design was meant to represent the human journey for perfection in life.
The tower sits atop the Bukit Nanas (Pineapple Hill) Forest Reserve and is visible from almost anywhere in Kuala Lumpur. On top is Atmosphere 360, a revolving restaurant that gives an amazing view of the city to enjoy your meal by.
There is also  a theatre, an amphitheatre, beautiful cascading pools, a fast food restaurant and souvenir shops to peruse.  You will love investigating everything this place has to offer.
The Tunku Abdul Rahman Park
This is an amazing place near Kuala Lumpur that is made up of five amazing islands. There is the boomerang-shaped Manukan Island, the second largest of the five. It has beautiful crystal-clear water that is teeming with marine life.
It is the perfect venue for snorkeling, scuba diving and any water sport you could imagine.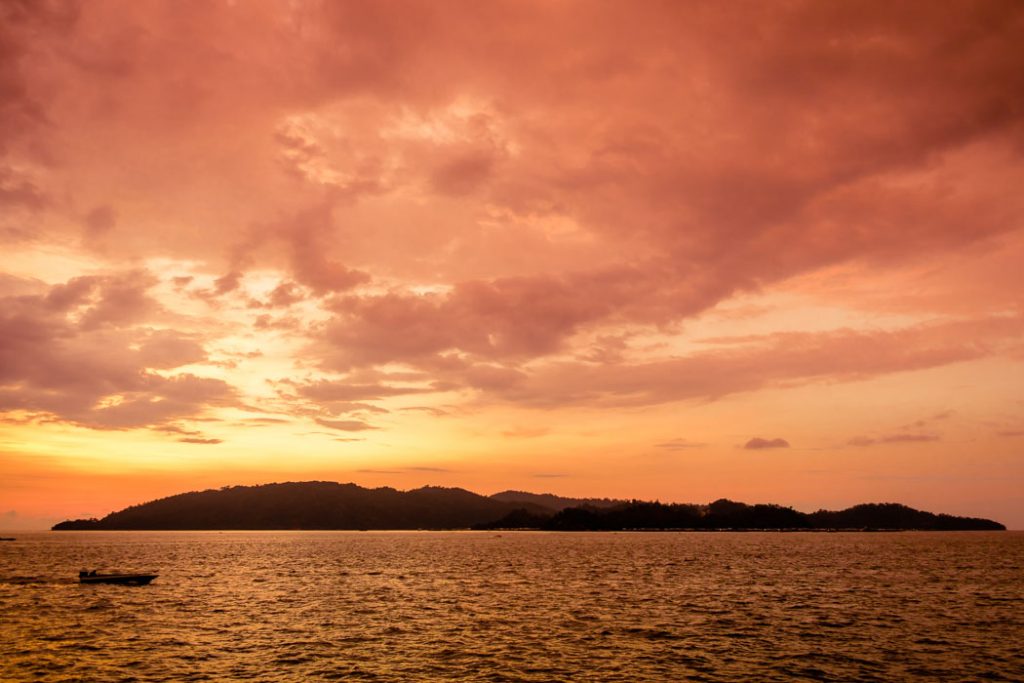 Read more about things to do in Kota Kinabalu including Tunku Abdul Rahman Park 
There is also a great trail system around the island through its unspoilt rainforest and wetlands for an incredible hike.  This park is a perfect day trip to take while you are visiting Kuala Lumpur for an unforgettable day at just one of Malaysia's many beautiful beaches.
Have you been to Kuala Lumpur? Which places and attractions would you recommend to see?
Let us know in the comment below!
Like it? Pin it!