I have been dreaming to visit Malta for a long time. This small island in the middle of the Mediterranean sea has always called my attention with its crystal clear waters, its delicious food and its ancient history, which takes us back to the times of the Phoenicia.
A few months ago I finally managed to fly to Malta and I have to be honest with you: it has been even better than I expected!
The list of Malta attractions is absolutely endless and I am sure that this European beauty will find the way to conquer your heart, too.
If you are interested to know where to stay in Malta, we recommend some of the best hotels for different budgets.
When we travel, we book our hotels through TripAdvisor, one of the best websites to compare prices.
We also use a lot AirBnB to book local apartments. If you have never used AirBnB before, you can have a $40 discount for your first booking through this link.
Always make sure you travel with travel insurance! Be adventurous, but not careless.
Check out some of the most reliable insurance companies out there: True Traveller if you're European and World Nomads if you're from elsewhere.
If you love animals and you prefer going local during your travels, try housesitting, which is an amazing way to travel the world while taking care of the pets whose owners are on vacation. If you use TrustedHousesitters with this link you'll get $20 discount on annual membership.
Like it? Pin it!

Things to do in Malta
If you are planning to spend your next holidays in Malta, keep reading this article filled with the best tips on the main Malta points of interest and the best things to do in Malta.
Whether you choose to visit Malta during summer or winter time, you will have plenty to do, see, and eat. Let's go!
What to see in Malta
Valetta
Valletta is truly one of the best places to visit in Malta. Did you know that it was declared European capital of culture 2018?
Surrounded by its majestic walls, Valletta is by far the city that I liked the most during my Malta vacations.
Walking around its streets will make you feel like being the protagonist of ancient times, soaking into the charm of a port city.
Its old city will remind you of the landscapes of the South of Italy or Portugal, and it will embrace you with its warm and calming light.
Malta activities: what to see in Valetta in one day
Saint John's Co-Cathedral, which was built by the Order of St. John and it is home to two Caravaggio's masterpieces
The Barrakka Gardens, a small oasis of nature located right in the heart of Valletta. The view from its terrace is just amazing and if you are looking for fun things to do in Malta, come to these gardens by midday, when you can witness the traditional cannon firing
The new Parliament of Malta, which was designed by the Italian architect Renzo Piano
Stroll around its old city; you won't stop taking pictures: every small details looks like a postcard
Mdina, also known as the Medieval town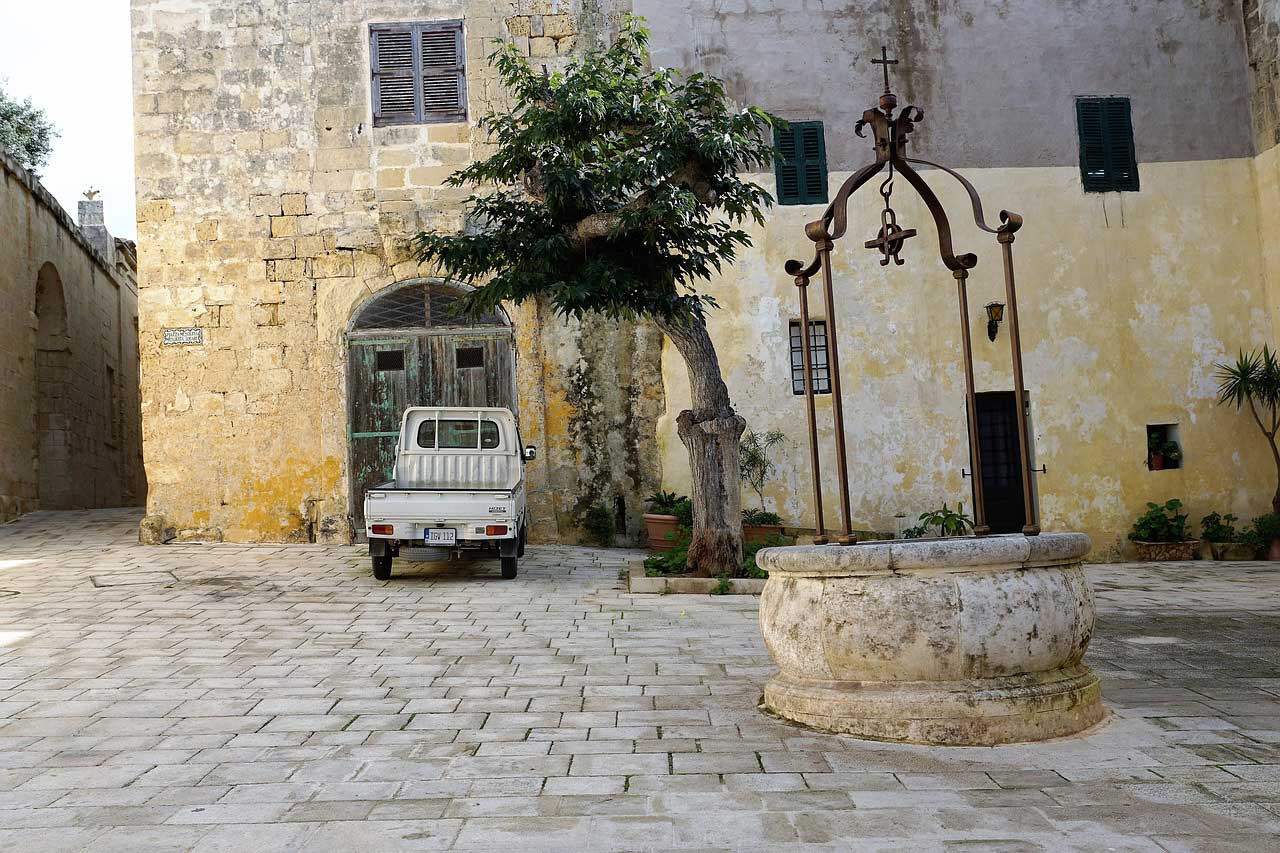 Among the top things to do in Malta you can't miss a walk around its Mdina.
The locals call it the quiet city thanks to its timeless atmosphere. Believe it or not, this area of the island is 4.000 years old. If you want to enjoy some Malta sightseeing and you are addicted to TV series, you will be happy to know that several scenes of Game of Thrones were shot in Malta.
Just to give you an example, the famous King's Landing scene was shot right in the heart of the Mdina.
Get inspired by more articles:
Marsaxlokk
Are you wondering what to do in Malta? Well, the answer is easy: visit Marsaxlokk, the fishermen village located in the south of Malta.
It probably represents the most traditional and authentic area of the island as well as a great option for enjoying a yummy lunch during your Malta holidays.
Being able to pronounce its name correctly it's easier than it looks – repeat after me: marsa-sc-loch.
The term comes from the Arab word Marsa, which means port, and from the Maltese word Xlokk, which means sirocco, the wind flowing from northern Africa. The whole word Marsaxlokk can be translated as "Southern Port".
This area represents one of the best places to visit in Malta not only thanks to its gastronomic scene, but also because of the several Maltese Luzzu, the traditional Maltese fishing boats that are usually painted in bright colours and have a pair of eyes on the bow as a symbol of protection.
During your Malta travel, don't miss the chance to visit Marsaxkokk on a weekend and stroll around the fish market where you can also purchase several local products.
Blue Lagoon (Comino)
What to visit in Malta if not the very famous Blue Lagoon? It is by far one of the top things to see in Malta.
Comino is located halfway between Malta and Gozo and thanks to its crystal clear water it changed its name into Blue Lagoon.
Are you looking for fun things to do in Malta? Come diving or snorkelling here, you will literally find an underwater paradise!
Enjoy some relaxing time in Comino, a traffic and car free island. Feel the sound of nature and enjoy it!
Gozo
Gozo is the largest island of the Maltese archipelago and it is located 4 km away from Gozo.
Don't forget to include a visit here in your "things to do in Malta" list, as this area is simple stunning.
Here you will find some of the finest Malta beaches and some beautiful trekking paths if you are willing to so some exercise and breath the power of nature.
Pack and travel:
Azure Window (Dwejra)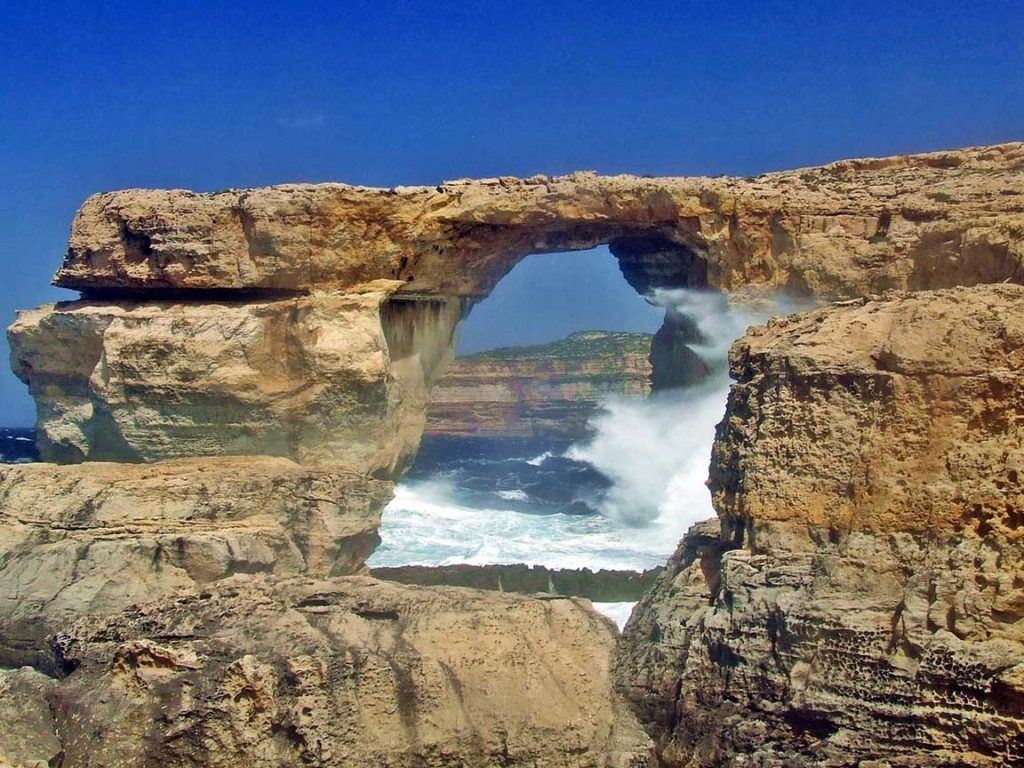 Also known as Dwejra, the famous Azure Window of Malta used to represent one of the main Gozo attractions, as well as one of the most photographed icons of Malta.
Unfortunately though, this natural rock collapsed into the abysses last Match 8th 2017 after several heavy storms that hit the island.
The Three Cities – Vittoriosa, Senglea & Cospicua
The history of the Three Cities dates back to the times of the Templars and its walls whisper old legends and stories linked to the past.
Are you looking for some tips on the best things to do in Malta? Stroll around its streets, have fun taking some stunning photos and dive into the atmosphere of this Mediterranean gem.
One afternoon is enough to visit the Three cities, so make sure to save some time for this side of the island while visiting Malta.
Your eyes will be filled with the view of ancient buildings, bastions and forts. A real cultural experience!
We hope that this short guide on the best things to in Malta will help you during your next trip to this beautiful island.
Don't forget to pack a good sunscreen, a lovely bikini and get ready to be swallowed by the atmosphere of this beautiful island located right in the heart of the Mediterranean.
Get inspired by more travel articles:
Do you have a burning travel question? Join our Nomad is Beautiful travel community on Facebook and ask experienced travelers!