Melbourne. The world's most liveable city, the most charismatic and charming state capital of Australia, and a place that is loved by travelers and locals alike, you won't be short of things to do in Melbourne.
Constantly battling Sydney as Australia's most popular city, Melbourne, the state capital of the southern state of Victoria, boasts an impressive array of things to do, sights to see and tastes to savor. There's plenty to do in Melbourne for all ages and tastes; and here are the best of the best.
Most of these Melbourne attractions are perfect for people of any age and can be enjoyed great all year round – although, if you're visiting in winter, be sure to add an umbrella and waterproofs to your Australia packing list when exploring the outside activities!
So whether you've recently moved to Melbourne or are just passing through while backpacking Australia, or are simply seeking some fresh things to do in a much-loved city, check out this list of Melbourne experiences to make your time in the state capital unforgettable.
When we travel, we book our hotels through TripAdvisor, one of the best websites to compare prices.
Always make sure you travel with travel insurance! Be adventurous, but not careless. Check out some of the most reliable insurance companies out there: True Traveller if you're European and World Nomads if you're from elsewhere.
If you love animals and you prefer going local during your travels, try TrustedHousesitters, which is an amazing way to travel the world while taking care of the pets whose owners are on vacation.
Like it? Pin it!

Things to do in Melbourne
For the photographers
Flinders Street Station
A stunning photo opportunity, the historic Flinders Street Station is to Melbourne what the Opera House is to Sydney. It has an intriguing history: it was the first railway station built in any Australian city (in September 1854).
It was the busiest station in the world in 1926, and it is reputedly haunted – ask any Melbournian about the ghost on platform 10! The combination of east-Indian and Renaissance architecture makes for a fantastic photo opportunity and it is one of the best places to visit in Melbourne.
Hosier Lane and other street art
One of Melbourne's more contemporary icons is the wonderful street art that adorns many of the walls all around the city. Taking a stroll around Hosier lane and enjoying its amazing contemporary artworks is a great free activity in Melbourne; many murals have underlying political or subcultural messages that are great to explore.
Popular destinations for street art, apart from Hosier Lane, are AC/DC Lane (yep, that's a real road name…), Centre Place and Duckboard Place.
Get inspired by more articles:
St Kilda Beach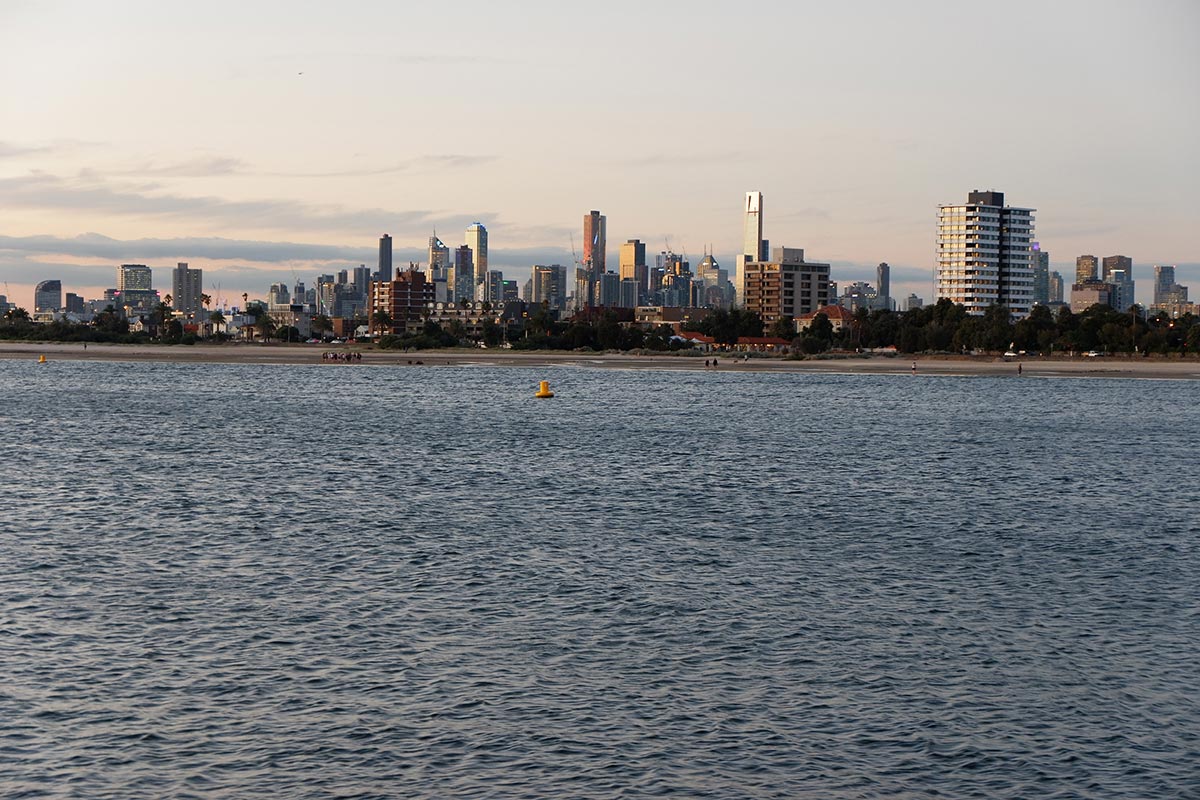 Melbourne does slightly lose out to Sydney when it comes to beaches, but St Kilda is still very pleasant. It's a typical beach side suburb, with lots of ice cream shops and a beautiful esplanade; a great place to spend an afternoon.
The sea is cold in the winter, but is very inviting during the hot summer months of December to February! Time your visit to Thursday evening to enjoy the weekly drum circle.
Brighton Beach
Another coastal suburb, Brighton is one of the best places to go in Melbourne, well-known for its colourful beach huts. It's a great destination to escape the city for a few hours, and admire the different huts, all with their own character and charm.
Other great things to do in the Brighton suburb are browse some fantastic op shops and head to the Billilla Mansion, one of Melbourne's most historic buildings.
For the culture seekers
State Library of Victoria
The State Library of Victoria is not one of the most popular Melbourne attractions, but it is well worth a visit. Completely free to enter, the library has some interesting exhibits about literature and Victorian history, and it is also home to the beautiful La Trobe Reading Room; which looks very Hogwarts-esque!
Melbourne Museum
With some great exhibitions including Indigenous history, Australian social history, Australian nature and other specialized exhibitions, Melbourne Museum should be your first stop when exploring the stories behind this city.
It's one of the best things to do in Melbourne for travellers wanting to get to know the place a little more. You'll learn all sorts about the state of Victoria and its capital. Open from 10am to 5pm every day, the Melbourne Museum costs $15 to enter.
Immigration Museum
Apart from the Indigenous people of Australia, everybody in the country comes from Immigrant backgrounds. This museum is one of the most popular Melbourne points of interest, showing the dynamic culture of the city and of Australia, and the benefits that can come from immigration.
It also offers some heart-wrenching accounts from people who were forced to migrate, and have found solace in Australia. It is a great place to visit to learn about the different types of migration and spreads the message of unity.
National Gallery of Victoria
This free art gallery has a range of artworks from all over the world. Its exhibitions include Aboriginal art, Asian art, international photography and Australian painting, and it has various temporary displays as well. It is one of the most fun things to do in Melbourne on a rainy day!
Pack and travel:
Contemporary Melbourne
Luna Park
One of the best things to do in Melbourne with kids, Luna Park is a St Kilda based amusement park. With rides such as dodgems, mini roller coasters and thrill rides, as well as plenty of stalls selling typical fair food and an effervescent carnival atmosphere, Luna Park is a great place to pass a weekend day or evening.
It is open from 11am to 6 or 8pm on weekends and school holidays.
Vintage Shopping in Northcote
Melbourne is arguably the best place in Australia to go vintage shopping. Bargain hunters will be delighted at the amount of shops offering quirky clothes at an absolute steal.
There are traditional stores, warehouse sales and kilo sales, where you pay for the weight of your clothes. Fantastic shops in Northcote to visit include the Aquarium Vintage Shop and Vintage Marketplace.
Browse the Melbourne Markets
There are so many markets to enjoy in the city; and shopping at them is one of the most quintessential Melbourne experiences out there. The Queen Victoria Markets (the largest open air market in the Southern Hemisphere) are a great place to get some unique gifts and artisan food; as is Prahran Market.
Kensington Market is home to some great, handmade, gifts and products and St Kilda Esplanade Market is a fantastic place to enjoy the sea and purchase beautiful handmade paintings and creations.
AMCI
If you're wondering what to see in Melbourne when the weather isn't so kind, look no further than the AMCI. It depicts Australian cinema, with both temporary and permanent exhibitions.
It explores the cultural richness of Melbourne and Australia through the medium of film and even offers visitors the chance to make their own film! Entrance is free, although some special exhibitions charge.
Melbourne for the foodies
Café Hopping in Fitzroy
There are plenty of quirky cafes throughout Melbourne that you can hop through, sampling delicious coffees (Melbourne loves its coffee!) and delicious Australian breakfasts. Funky Fitzroy is probably the best neighbourhood to enjoy one of these delectable cafes.
Places like Grub Food Van, the Breakfast Thieves and Grace Café are fantastic spots to grab a quick coffee, enjoy lunch, or pull out a book and spend the arvo (Australian for afternoon!) in.
Lentil as Anything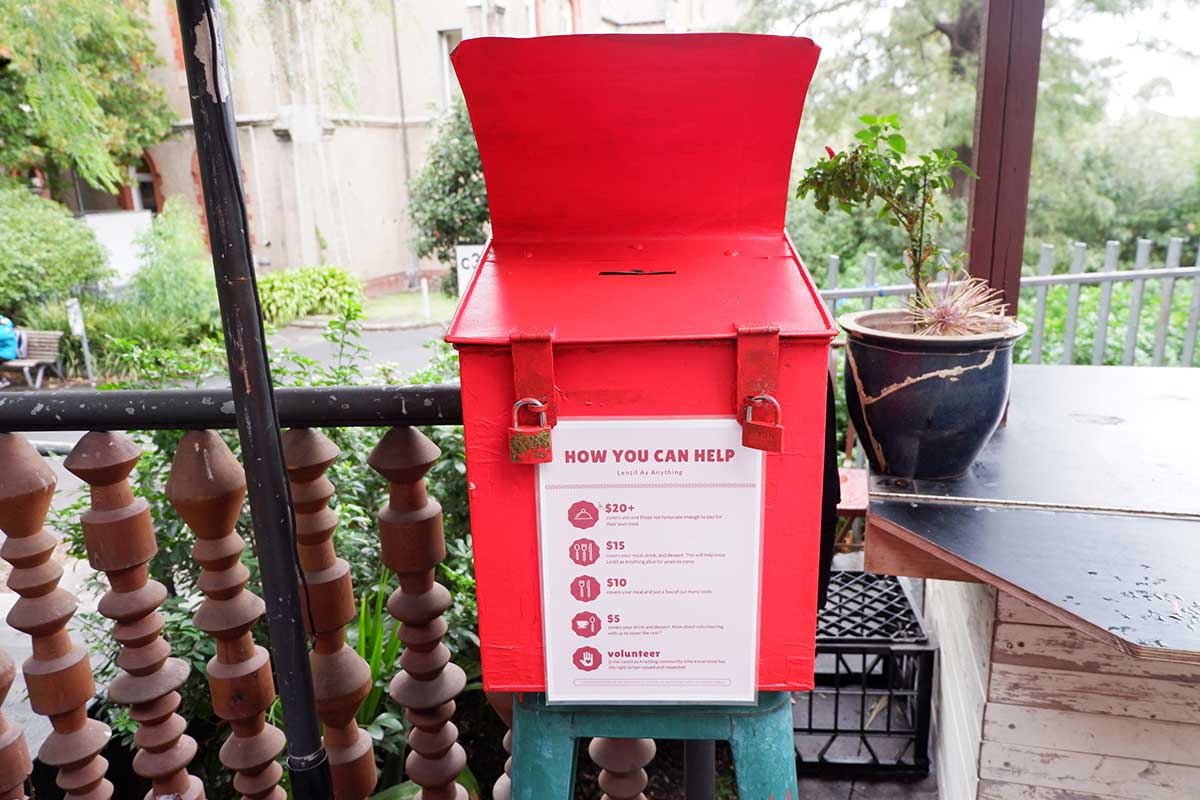 Definitely the most worthwhile restaurant to visit in Melbourne, Lentil as Anything is a delicious vegetarian joint that operates on a pay as you feel basis. This model allows anyone the opportunity to enjoy a delicious, healthy dinner.
If you have enough money to make a more sizable donation, it will be able to fund others who are struggling to make ends meet to eat there as well.
Laneways
The laneways and arcades are some of the best places to see in Melbourne, and dining in them is a quintessential Melbourne experience.
These photogenic alleys in the middle of the city are a great place to grab a spot of lunch or dinner, as well as browse the many shops lining them.
If you are looking for some affordable accommodation in the city, here is our suggestion for some of the best hostels in Melbourne.
Day Trips from Melbourne
Phillip Island
Phillip Island is about a 2 hour journey from Melbourne, and can be accessed by a bridge connecting to the mainland. There are beautiful lookouts and amazing beaches, and some of the best wildlife spotting activities in Victoria.
You can see koalas, seals and penguins in the wild here. For the thrill seekers out there, there are surf and go-karting opportunities from Phillip Island as well.
The Great Ocean Road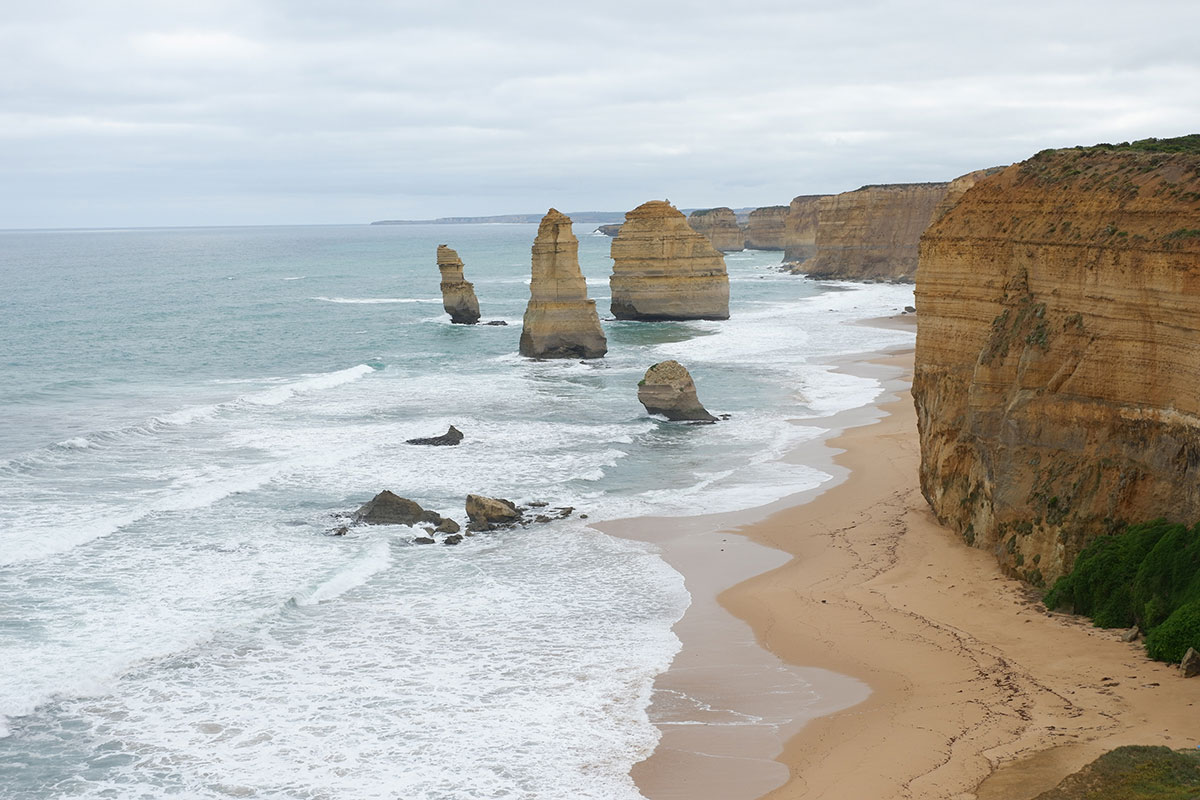 The world-famous Great Ocean Road is home to beaches, rock formations, and happy little seaside towns. Driving down the road should be on any Australia traveller's bucket list: highlights include the 12 Apostles, London Bridge, the Grotto and Barrenjoey lighthouse, which features in popular Aussie kids' TV show Round the Twist.
Venturing inland into The Otways is a great addition to the Great Ocean Road day trip as well; it is a beautiful rainforest that is home to many native animals, including the much-loved koala bear.
The Great Ocean Road stretches from Geelong in the east to Warnambool in the west, some 243 kilometres. While it can be easily done in a day trip from Melbourne, if you have time spending 2-3 days driving the length and stopping off en route will be a memorable addition to your Australia travels.
Cruise from Melbourne
Melbourne is also fortunate to be conveniently located in close proximity to the main cruise terminal. Station Pier is located on Port Phillip bay and is just a short taxi ride from Melbourne CBD. This makes it an easy option for those wanting to get away for a quick short break cruise from Melbourne. There are many 4 and 5 night short cruises (also known as 'sampler cruises') from Melbourne that take in the beautiful Kangaroo Island as well as picturesque Port Arthur and Hobart. Getting to Station Pier is simple and straightforward. If you're going on a longer cruise, the best way is to reach the pier by public transport. The 109 tram might be the most convenient as it leaves every 5 minutes and the adult ticket costs $4.40 in one way.
Wilson's Promontory
A fantastic national park, Wilson's Promontory juts out into the Southern Ocean and is home to beautiful beaches and great walks offering fantastic lookouts. Wilson's Promontory is about three hours from Melbourne, but is world's away in atmosphere.
Climb up to the summit of Mount Oberon and admire the seascape around you as well as the bushland behind, or take a walk on Squeaky Beach where the sand does actually squeak!
Ballarat
The site of Australia's largest gold rush and famed for the Eureka Rebellion, Ballarat is an easy day trip from Melbourne. You can take the train or drive from Melbourne and reach this inland city in just an hour and a half.
Attractions in Ballarat include Sovereign Hill, which is a fantastic open-air museum which brings the historic gold-rush era to life.
You can go to school 1850s style, eat in an 1850s-esque pub and learn about the history of the mines through interactive exhibits. There are also chances to tour a gold mine.
Ballarat's city centre is worth a walk around as well – Lydiard Street is home to historic buildings and Sturt Street has a variety of statues that depict the city's history.
The Grampians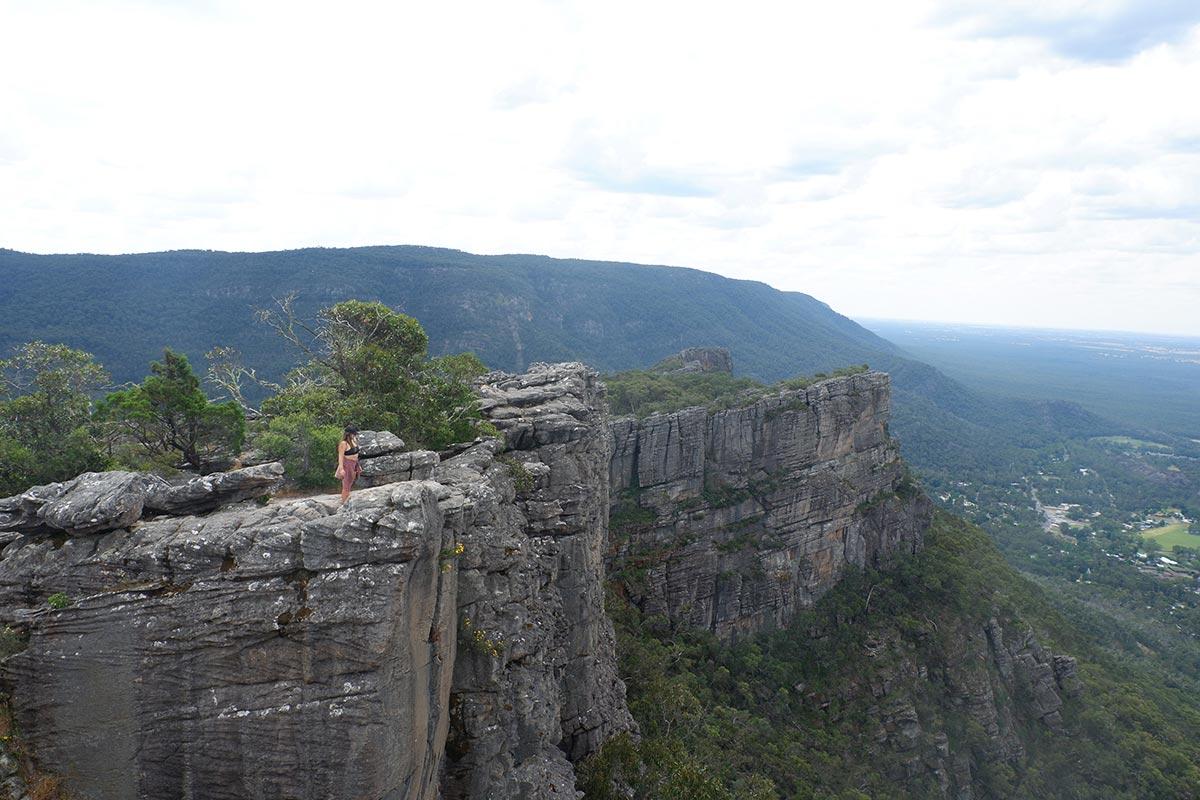 One of Australia's most spectacular national parks, The Grampians (Aboriginal name Gariwerd) offers amazing views over the surrounding landscape.
Summit The Pinnacle to see the best vistas in the area and enjoy the climb back which takes you to Venus Baths, a great swimming spot. MacKenzie Falls is an equally picturesque place and a great spot for a refreshing dip.
The Brambuk cultural centre is one of the best Aboriginal centres in Australia and makes great efforts to educate visitors on Aboriginal culture in the area – don't miss it!
The Grampians is about two and a half hours from Melbourne – it is doable in a day but to make the most of it, staying overnight is a great idea.
Get inspired by more travel articles:
Do you have a burning travel question? Join our Nomad is Beautiful travel community on Facebook and ask experienced travelers!