Are you looking for some tips and inspiration about the best things to in Milan in order to explore the most cosmopolitan city of Italy just like a local?
Well, you've landed on the right place.
I've been living on and off in Milan for the last five years and I have plenty of tips to share with you. Get ready to fall in love with the Italian capital of fashion and design, a vibrant and cosmopolitan city where there is plenty to do for all kind of travelers; from culture and architecture seekers to foodies, style and party addicted.
Believe me when I say that there are so many things to do in Milan that one trip is not enough: you will have to come back over and over again!
If you are looking for a place to stay in Milan, we recommend some of the best hotels for different budgets.
When we travel, we book our hotels through TripAdvisor, one of the best websites to compare prices.
We also use a lot AirBnB to book local apartments. If you have never used AirBnB before, you can have a $40 discount for your first booking through this link.
Always make sure you travel with travel insurance! Be adventurous, but not careless.
Check out some of the most reliable insurance companies out there: True Traveller if you're European and World Nomads if you're from elsewhere.
If you love animals and you prefer going local during your travels, try housesitting, which is an amazing way to travel the world while taking care of the pets whose owners are on vacation. If you use TrustedHousesitters with this link you'll get $20 discount on annual membership.
Like it? Pin it!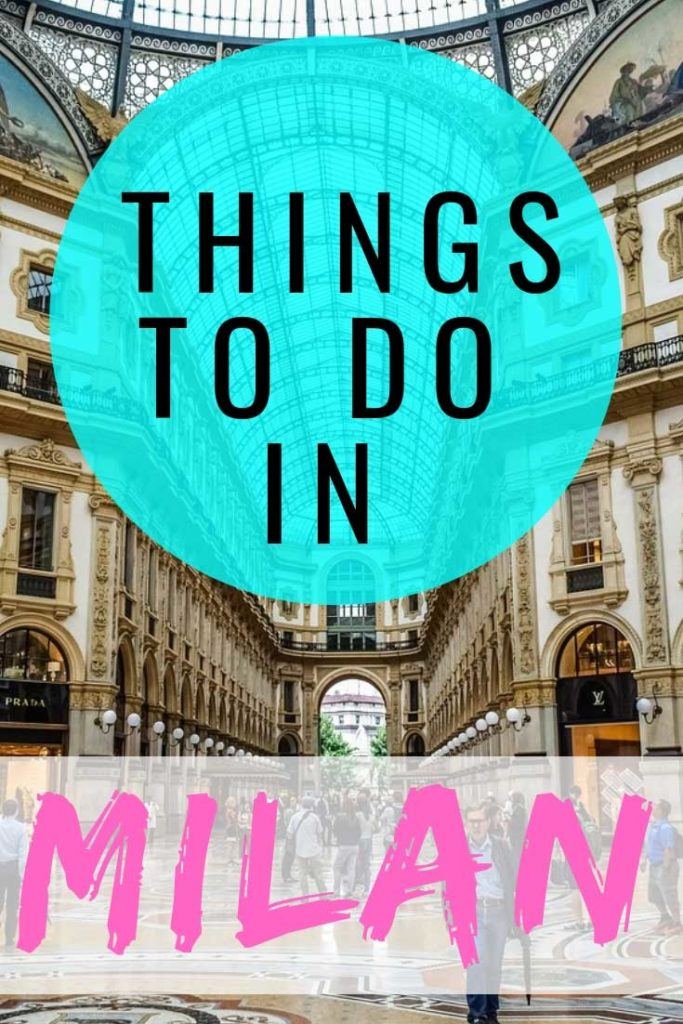 Things to do in Milan for art and culture lovers
Visit the Duomo Cathedral and climb to its rooftop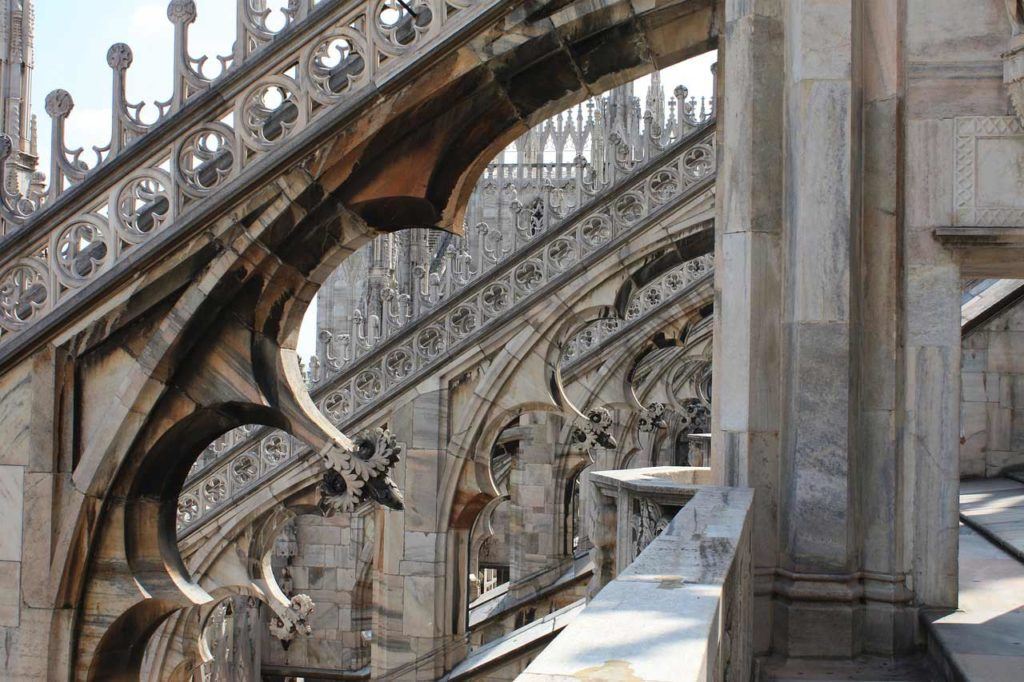 The Duomo Cathedral is by far one of the main Milan attractions and you should definitely not miss the chance to visit it and to go all the way to its rooftop, where you can take some amazing pictures among its famous pinnacles and observe the city from above.
Stroll around Brera district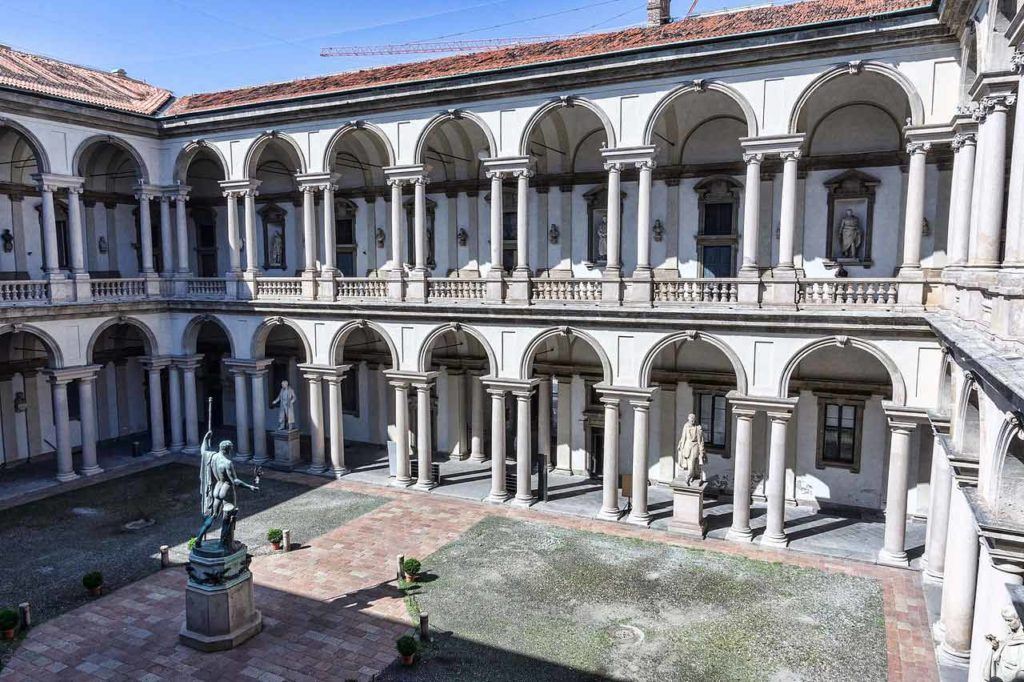 Besides being one of the most charming areas of Milan, Brera is great also if you are looking for some culture during your Milan sightseeing tour, as the famous Brera Academy is located right in this district characterized by cobblestone and lots and lots of bars and restaurants.
Don't forget to also visit the beautiful Sforzesco Castle, another main Milan tourist attractions surrounded by a beautiful and relaxing park where you can enjoy a well deserved break from so much strolling around.
Join one of the local tours in Milan:
Attend a theater show at La Scala
Known for being the most prestigious theater of Italy, if you love opera or if you simply wish to treat yourself with an unforgettable cultural experience, take a look at the upcoming events performing at La Scala Theater.
Get inspired by more articles:
Visit a contemporary art museum
If you love art, culture, and history these are some of the most interesting galleries and museums that deserve a visit:
Mudec – Museo delle culture di Milano
By far one of the most interesting museums to visit in Milan. The structure itself is worth a visit and the quality of the exhibitions taking place at Mudec is just unbearable: from Frida Kahlo to Basquiat, Modigliani and Banksi, just to name a few.
La Fabbrica del Vapore 
An old factory turned into a lively, contemporary, international and very urban space that hosts events and exhibition of all kinds – including also Harry Potter's a few months ago.
La Fabbrica Del Vapore is located near Paolo Sarpi, Milan's China Town, an area that is definitely worth a visit.
La Triennale di Milano
Another milestone for art and culture seekers in Milano: La Triennale is one of the most famous and prestigious exhibition centers in Milan. Take a look at its website to check all the latest events and exhibitions.
Join one of the local tours in Milan:
Things to do in Milan for food lovers
Try the famous Milanese aperitivo
If you want to travel to Milan like a local, you should definitely dive into its famous aperitivo culture. Italians do love to eat, and the aperitivo formula is a great solution for such a workaholic city like Milan.
Starting from around 6.30 – 7pm, most bars offer the aperitivo (AKA happy hour) formula: about 8 – 10 euro for a drink and a all you can eat buffet.
Best neighborhoods where to enjoy the Milanese aperitivo? Brera, Isola, Navigli and Porta Venezia. Buon appetito!
Join some of the local food tours in Milan:
Enjoy some incredible Chinese food in Paolo Sarpi
I know what you might be thinking right now: why should I have Chinese food while traveling to Italy?
Although we all agree on saying that Italian food is absolutely great, I would not blame you if you wished to give your belly a break from so much pasta and pizza.
If you fancy some dumplings and noodles, trust me when I say that the Milanese China Town offers some incredible restaurants that will make you feel like being in China yourself.
Go to Via Paolo Sarpi and find the one that most calls your attention.
Try the famous "cotoletta alla milanese"
If you are not a vegetarian, you can't visit Milan without tasting its signature dish, the famous cotoletta: a breaded and pan-fried veal cutlet very similar to the classic classic Viennese wiener schnitzel. It is usually served with salad, baked potatoes or fries. Yummy!
Things to do in Milan for fashion lovers
Shop until you drop in the main shopping districts of Milan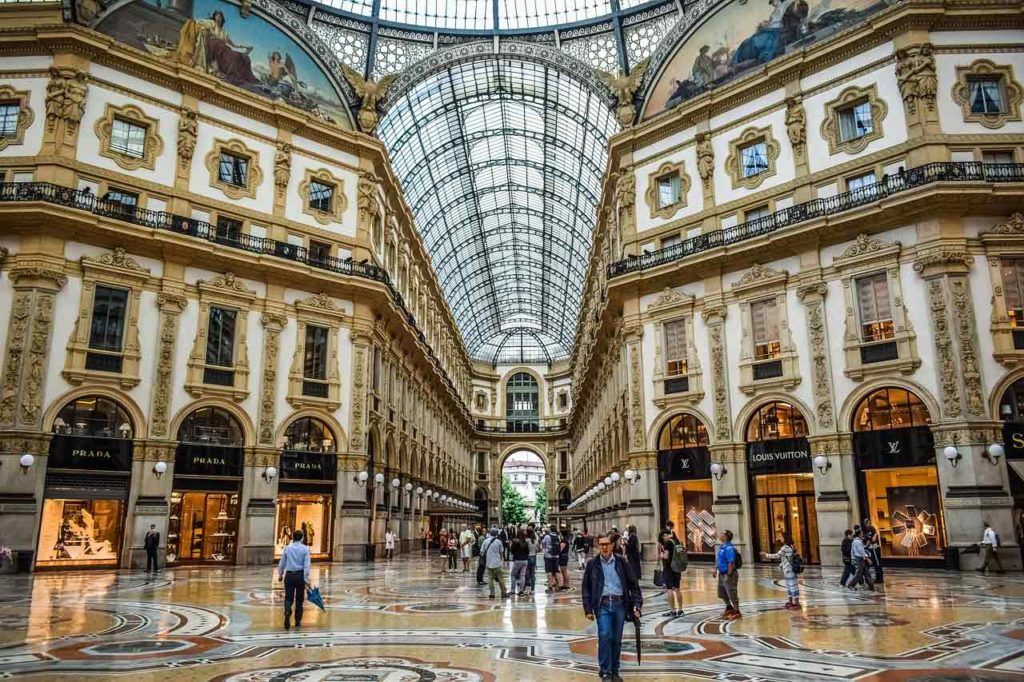 Let's be honest: one of the most attractive Milan points of interest is its shopping scene, especially for female travelers.
How not to indulge yourself with some good shopping while visiting one of the world's most important fashion capitals?
Milanese people love to dress with style and you will feel naturally inclined to treat yourself with a nice dress… or two.
There is plenty of shopping areas in Milan: hit Via Monte Napoleone and Corso Como if you are in a luxury mood, go to Via Torino, Corso Vittorio Emanuele and Corso Buenos Aires for some of the world' most popular brands and local designers.
Don't miss a visit to the stunning Galleria Vittorio Emanuele II and keep walking around the Brera district to find some of the finest and most unique boutiques.
If you are in the mood for some alternative or vintage fashion, walk from the Colonne area all the way to Via Vigevano, along the Navigli. A perfect place where to enjoy a nice aperitivo after so much shopping!
Pack and travel:
Things to do in Milan for architecture and design lovers
Stroll around Gae Aulenti Square and Porta Nuova, the new face of Milan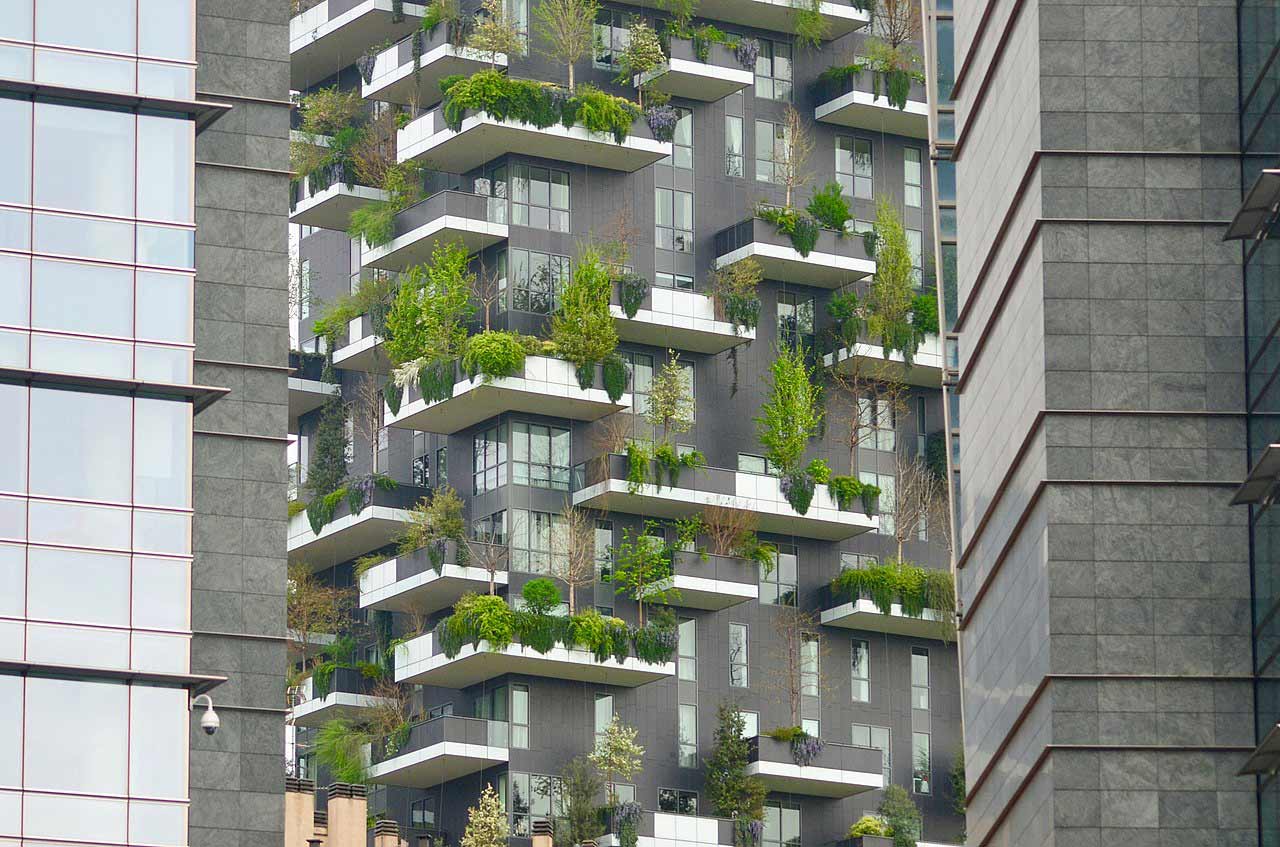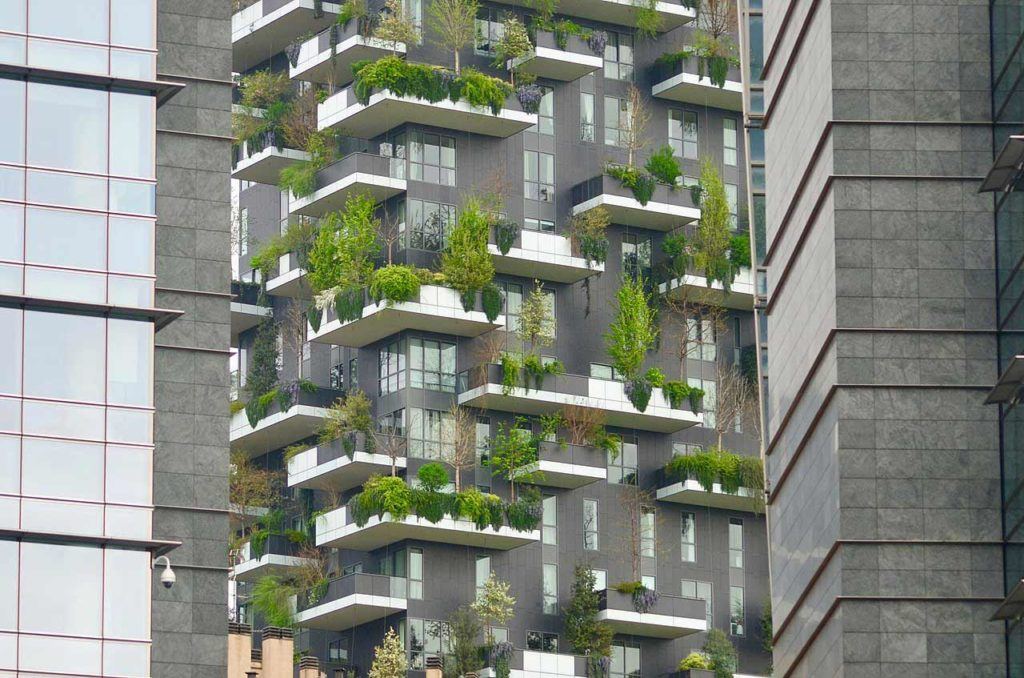 Have you ever heard of Gae Aulenti Square, the heart of the new face of Milan?
If you are into architecture and design, you will love the buildings of this area, including the famous Bosco Verticale: a complex of two award winning skyscrapers that contain more than 900 trees.
Explore the best Milan design districts
Just as much as for fashion, when it comes to design Milan has so much to offer.
During the Salone del Mobile and design week the whole city turns into a hub of creativity and design with thousands of events: having the chance to visit Milan during this time of the year (usually around April), is a must if you are a design lover.
However, if you are visiting Milan during the rest of the year but you still want to have a taste of its design scene, you should check Tortona and Lambrate district.
We hope that this guide on what to see in Milan to explore and enjoy it like a local will be helpful during your next holidays to Italy.
Get inspired by more travel articles: