An American city unlike any other, New Orleans. It is home to some of the most unique (and delicious) fusions of food, culture, and music in the country, and has something truly wonderful for everyone.
Whether you're looking to savor something new, dance down the street with beads in hand, or just spend a quiet day in the park or cycling through a historic neighborhood, this place has opportunities to fulfill all of your desires.
Here is a list of the top 20 things to do in New Orleans that includes the classics, as well as a few options that you may not have even heard of!
If you are looking for a place to stay on your next trip, we recommend some of the best hotels for different budgets.
We researched our information on TripAdvisor, Booking.com and HotelsCombined where you can compare some of the best deals when booking a place in Europe.
We also use a lot AirBnB to book local apartments. If you have never used AirBnB before, you can have a $40 discount for your first booking through this link.
Always make sure you travel with travel insurance! Be adventurous, but not careless.
Check out some of the most reliable insurance companies out there: True Traveller if you're an European and World Nomads if you're from elsewhere.
If you love animals and you prefer going local during your travels, try housesitting, which is an amazing way to travel the world while taking care of the pets whose owners are on vacation. If you use TrustedHousesitters with this link you'll get 25 off on annual membership.
LIKE IT? PIN IT!
Things to Do in New Orleans
Visit Frenchmen Street
If you visit New Orleans strictly for music, you simply have to check out Frenchmen Street. It's a short 15 minute walk from the French Quarter and is full of a variety of music playing all the time. You can simply hop from venue to venue and experience some of the best music that NOLA has to offer. A local favorite is The Spotted Cat; it's a very cozy place with some great bands.
Eat Po' Boy
One of the things that you must do in New Orleans is try the famous Po' Boy. It's a sandwich constructed with traditional French bread, roast beef or shrimp, and other sauces and toppings like swiss cheese, pickles, spicy sauce, and roast beef gravy.

Our top spot was Domilise's, which is a special place because Anthony Bordain also stopped here in the past when he visited New Orleans after the infamous Hurricane Katrina.
Check out these awesome tours in New Orleans!
French Quarter & Bourbon Street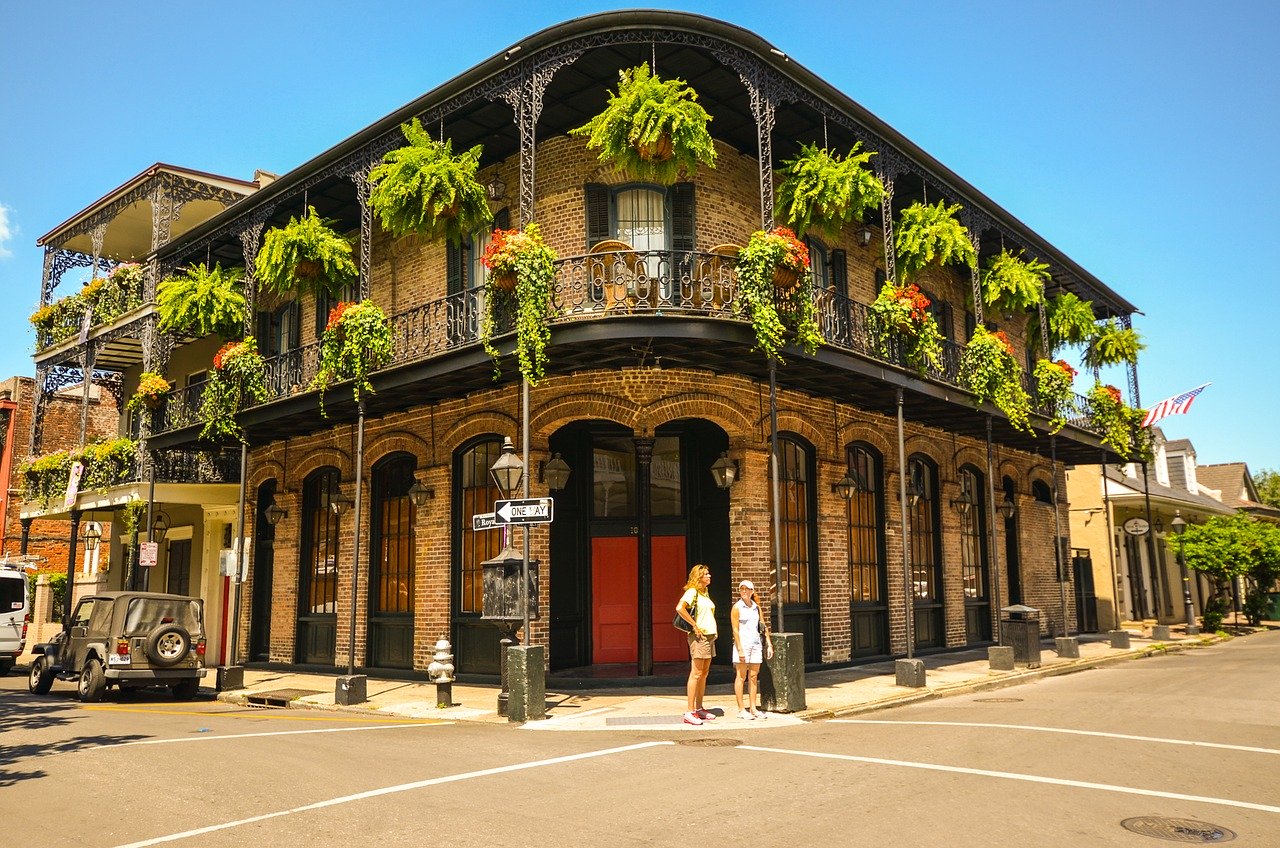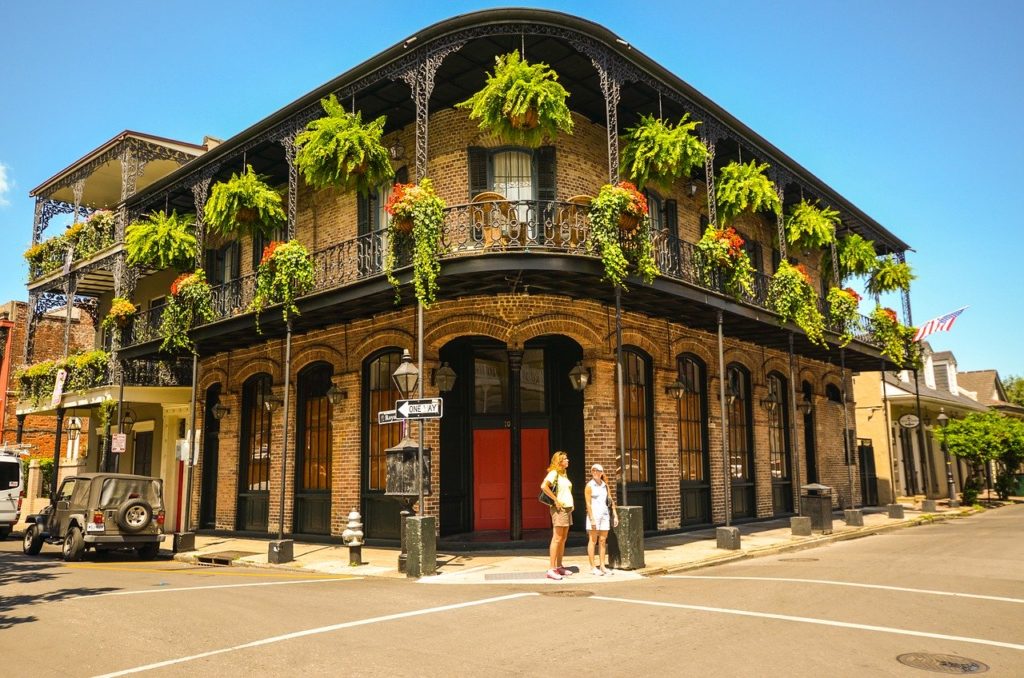 The iconic French Quarter and Bourbon Street can get pretty crowded during the weekends, but if you want to truly experience New Orleans' nightlife, this is a must-visit during your time in the city. Remember to take a look at all of the colonial architecture along the streets, but also keep your eyes out for falling beads from the balconies.
Tradition says that if you catch some beads, you're encouraged to remove your top… but that's ultimately up to you!
WATCH OUR VIDEO FROM NEW ORLEANS
Experience a Second Line
If you are ever in New Orleans, you cannot miss participating or watching a Second Line. This unique local tradition stems from the city's West African roots, and is comprised of a parade of dancers, singers, and brass bands that walk the city streets generally after a wedding or funeral.

Bring comfortable walking (or dancing) shoes and join in the vibrant celebrations of life that line the streets. Visitor-friendly second lines can be found online at WWOZ.com, where you can find times, locations, and occasions for the celebration.
Eat Beignets
Another New Orleans' delicacy is the iconic French beignet. A delicious piece of fried dough, covered in sugar and even more sugar, it's sure to satisfy even the most intense sweet tooth. It can be overpowering, so be sure to pick up a cup of chicory coffee as well to mellow out the flavor.

The best spot in town is the world famous Cafe du Monde, which is open 24/7 and always ready to push out hot fresh beignets whenever you may wish.
Indulge in Fresh Oysters
Fresh, juicy, and crisp raw oysters are one of the best dishes that New Orleans has to offer. You can practically find fresh oysters in any pub in the city, and wash them down with a sprinkle of lemon juice or a local hot sauce.

If you're truly looking for quality, head for Cooter Brown's in Uptown. Remember that Tuesdays are happy hour, and all oysters are half price! (If you fancy some grilled oysters instead, they can prepare them on charcoal and top them with cheese!)
Visit Jackson Square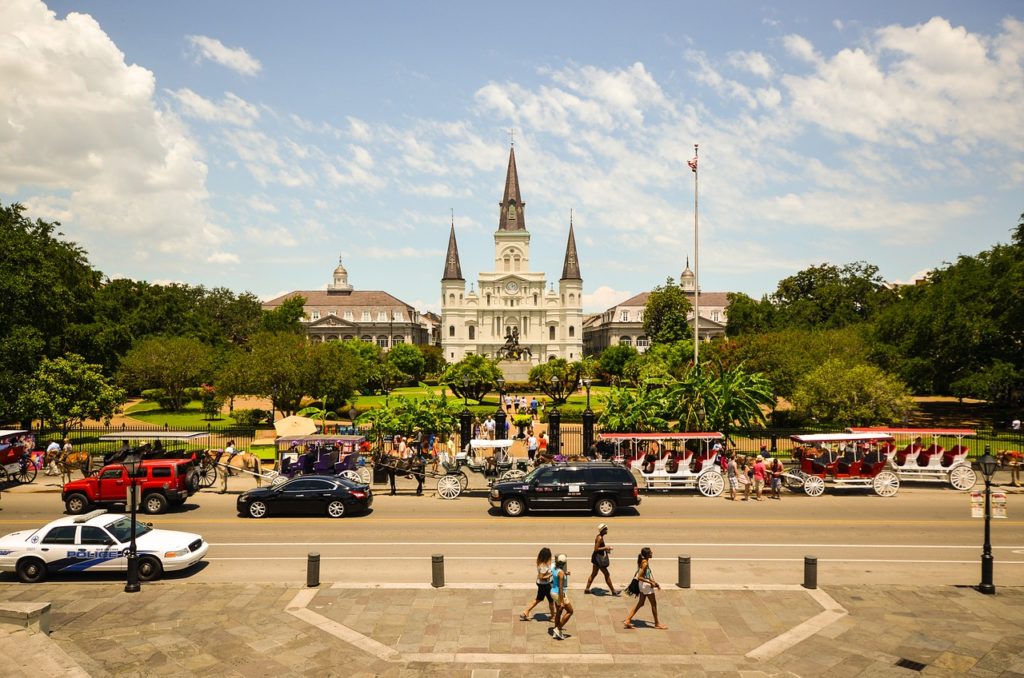 Jackson Square and the surrounding park is a wonderful place to get some rest, after strolling around the city. The park is full of historic murals, statues, and buildings like the St. Louis Cathedral, as well as some of the oldest apartment buildings in the United States.
During the summer months you'll find artists and musicians around the square providing entertainment, and perhaps even a quirky souvenir to take home.
Rooftop Views
There are only a few places in the city where you can catch a rooftop view. One of them is the Hot Tin Roof bar above the Ponchartrain Hotel. The venue is a subtle nod to the American writer Tennessee Williamas who lived here while writing, A Streetcar Named Desire in the 1940s.
Enjoy your time here with views of the French Quarter and the Mississippi River. It's a perfect place to catch the sunset and slow down after a long day.
Also check this awesome guide to New Orleans by our friend Megan.
Eat Muffuletta
There are only a few places outside of Italy where you can find the perfect muffuletta, and New Orleans, surprisingly is home to one! Muffuleta is a sandwich chock full of salami, ham, cheese, olives, and extra virgin olive oil.

Head to Central Grocery and Deli for an absolutely unique taste bud experience, and see if you can finish your entire sandwich!
Looking for a special tour in New Orleans?
Eat Cannoli with Ricotta
Another Italian speciality you can find in NOLA is cannoli with fresh ricotta and chocolate. Crunchy, smooth, and freshly made daily. Incredibly similar to what you would find in Italy-

Angelo Brocato is the best spot in town, and surely worth the stop for something this unique. Wash it down with a cafe con leche, and you've got yourself the perfect afternoon treat!
Visit the French Market
A perfect day in New Orleans probably includes a trip to the French Market. Here you'll find food, souvenirs, and treats to take home… and the best part is that it's open 24/7. Take the day to explore, or stop in to pick up some last minute gifts for friends and family.
If you have only 3 days to spend in town check this guide: The Ultimate 3 Days In New Orleans Itinerary
Check Out a Voodoo Shop
If you are looking for a truly unique aspect of New Orleans' culture. Stop in at a voodoo shop. There are many located around the city, but one of the best is Voodoo Authentica on Dumaine Street. Here you'll find potions, crystals, dolls, and other Voodoo artifacts.
The Voodoo culture was brought to the city in the early 1700s, when many African slaves were brought against their will to the United States. Voodoo then fused with local Catholic practices and created what some locals might call New Orleans Voodoo.
Dance at Tipitina's
Tipitina's music bar is one of the best places to come in New Orleans if you're looking for great live music and a large dance floor! This bar has been playing tunes since 1977, and has been a hot spot for numerous famous musicians over the years. Be sure to stop by on Fridays, as the entrance is free for everyone!
Go Cycling
On a warm sunny day (and there are plenty of them in the south) take yourself out for a bike ride in some of the quieter parts of town. Uptown is a great neighborhood to take your time rolling through.
Traffic is light, and you can enjoy some of the classic architecture while you slowly meander along the roads. There are a few cafes, where you can also stop and have a coffee or cold drink, should the summer heat really get to you.
Try Creole Food
This city is not only famous for jazz, but also the culinary delights of creole fusion food! Its flavors have been influenced by French, Spanish, Italian, West African, Caribbean, and Native American cuisine. Flavored with a base of onions, celery, and green peppers, you'll also find many rice and seafood dishes.
One of the best mainstays in NOLA is a place called, Mother's Restaurant that has been around since 1938 and was very popular among Marines in the Second World War. Stop in for the spicy jambalaya and decadent bread pudding for dessert.
Local tours in New Orleans!
Monument to the Immigrant
A very important place for Italian immigrants in New Orleans is the Monument to the Immigrant. It was built in 1995 to honor all of the immigrants who traveled to the city to start their new lives. It depicts a family of recently arrived immigrants against the bow of a ship.
Built to remind others of the history of the local port, it also stands as an important emphasis of all the immigrants that have made America great.
Take a Street Car Around Town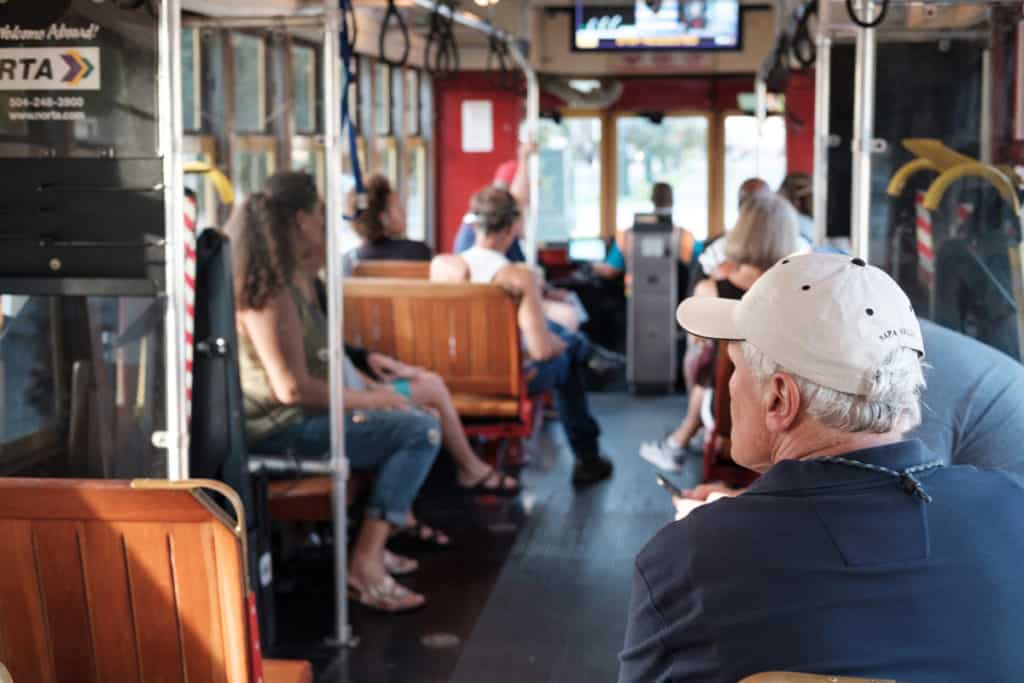 If you want to take a ride on one of the oldest running streetcars in the world, then be sure to hop on the St. Charles Line. Constructed in 1835, it will take you on a truly historical ride through the city streets.
You can even purchase tickets through the New Orleans Public Transit app or buy a ride from the driver, just be sure to have exact change, $1.25.
Louis Armstrong Park
Naturally, as the hometown of jazz legend Louis Armstrong, a statue, as well as a park have been dedicated to this local legend. The park is a short walk from the French Quarter and a great way to escape the city. The park is also home to the famous Congo Square, a place where free slaves would gather, dance, and play music.
Take a Stroll in Audubon Park
If you truly need a break from the hustle and bustle of the city, and you feel like taking a jog or going for a bike ride, head to Audubon Park and surround yourself with the greenery of nature.
The park is located in Uptown, and is a relaxing way to spend time enjoying the sunshine and free flowing fountains far from the chaos of Bourbon Street etcetera.
Coffee at a Former Bank
New Orleans is home to many many coffee shops each with their unique glow and charm, but if you are looking for something really different, try out Rue de la Course. The place is located in a former bank and the layout and charm is something really special. Try out their dozens of coffees, teas, and bagels and take in the surroundings.
The American city of New Orleans is truly something spectacular and a reminder of the collision of cultures that exist in the country. Take your time to appreciate all of the unique people that came together to make this city so special, and definitely enjoy a Po' Boy or two while you do so!