The Tortuga Setout backpack, created by Tortuga, was conceived by a team of travelers in 2009 who found that scouring busy city streets, and jumping in and out of boats on remote islands wasn't conducive to using traditional top loading backpacking backpacks.
Out of this experience came the Tortuga pack: a backpack designed by travelers, for travelers. Instead of being just another backpacking bag, the Tortuga combines the comfort of a hiking pack, with the convenience of a suitcase.
Like it? Pin it!
Tortuga Setout backpack review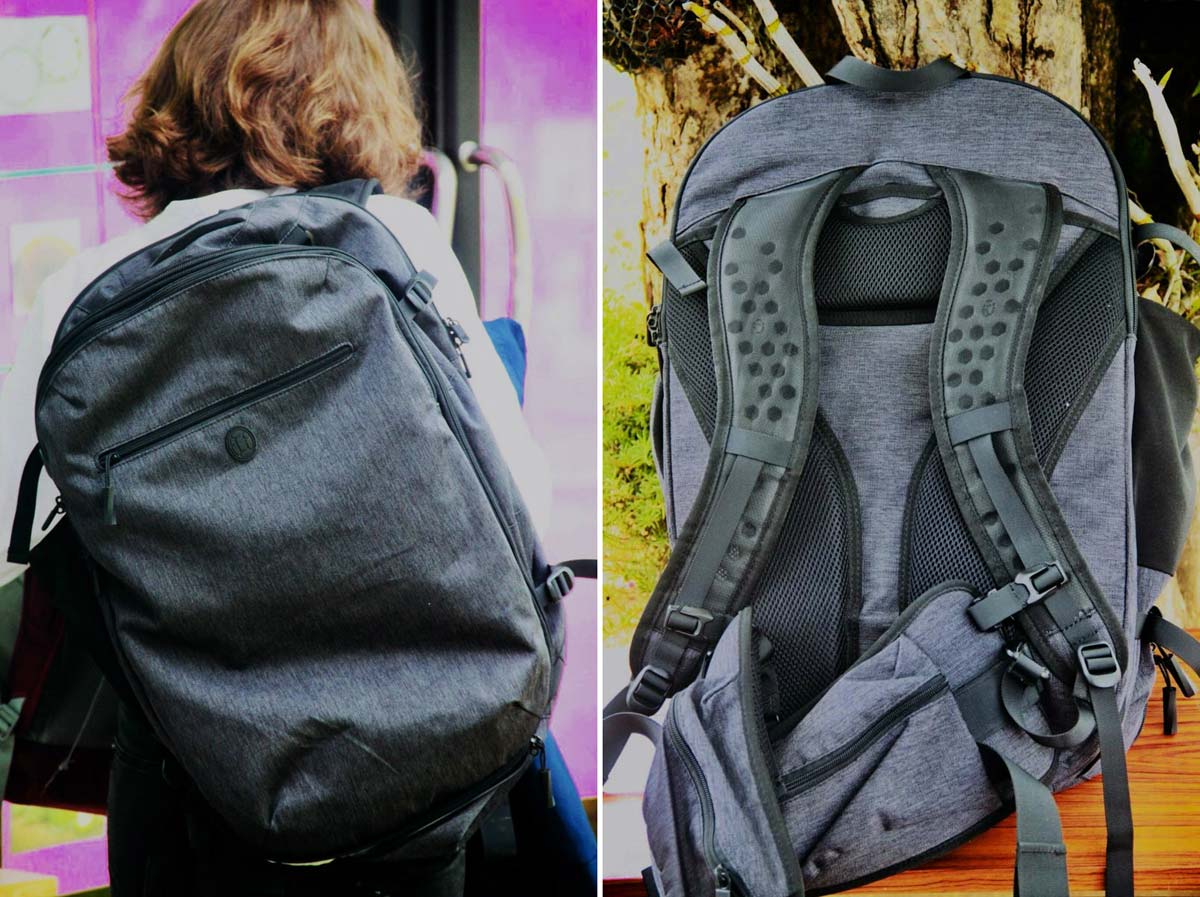 The Setout has fully adjustable straps, padded hip-belts (with extra easy access pockets), and a cushioned back panel that keeps you cool and comfortable during any transition.
The pack is also designed to slowly adjust to your body, much like a great pair of sneakers would; the more you use and wear it, the better it will hug your body.
This bag is different from a traditional backpack though, because it opens like a suitcase. It keeps everything organized, folded, and compartmentalized ensuring that your belongings aren't just a tangled mess in the bottom of your bag. It's incredibly easy to set down, access exactly what you need, and then close it all up.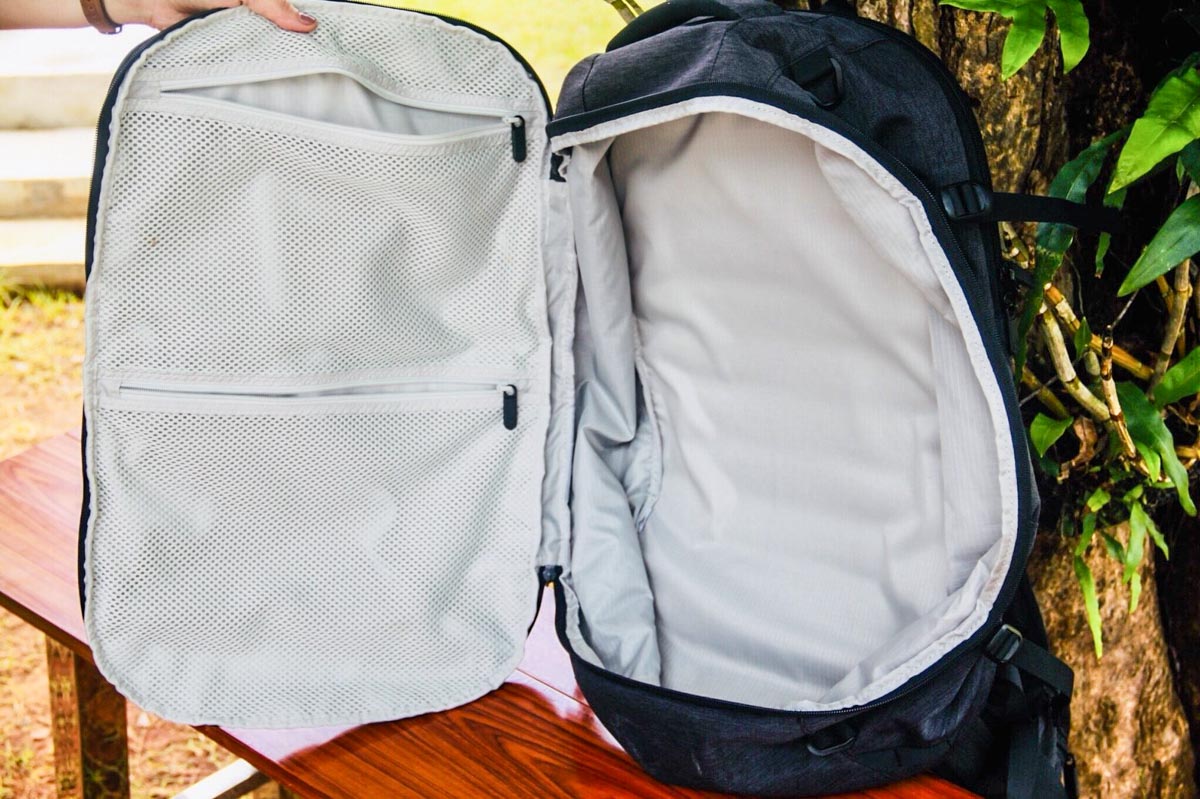 I was also impressed by the amount of purposeful pockets throughout the bag. The back panel is specifically designed for technology, and offers a padded back pouch for laptops and iPads.
It additionally has small interior mesh pockets for organizing clothes, toiletries, and even supplementary technology.
On its hip-belt there are easy access zippered pockets on both sides, which are perfect for storing your cell phone, passport, wallet, or camera. These are great while waiting in airport security lines, or at times when you need your valuables within easy reach.
The Setout is truly crafted with the traveler in mind and makes transitions feel much less stressful, and easy to organize. The bag is lightweight, fits easily in the overhead bin of an airplane, and adheres to even the strictest of carry-on requirements.
Get inspired by more articles:
It can also transform from a standard backpack into an easy to carry duffel with multiple padded carry handles. Both shoulder straps easily detach and fold into Velcro fastening pockets, leaving no loose straps to get caught while transporting it.
Its top carry handle is cushioned as well, making for an easy-to-carry bag, great for quick transitions, stairs, or pulling off a baggage carousel.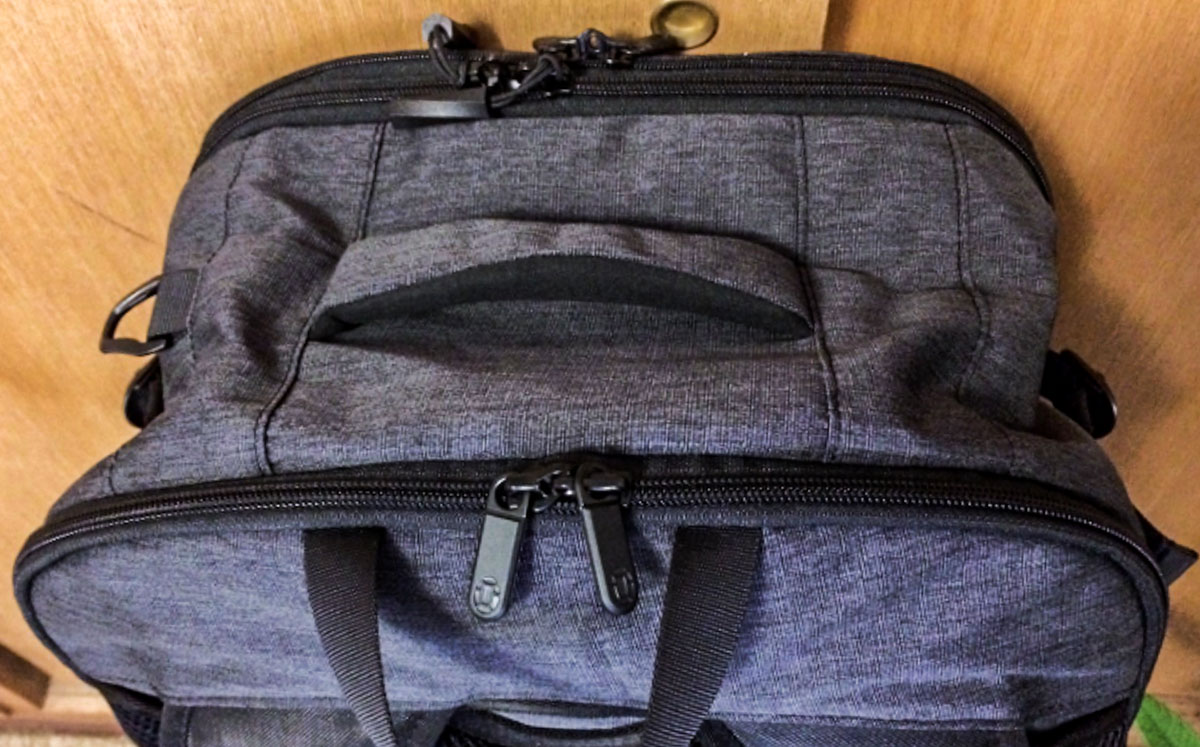 (Sidenote: my sixty-year-old father who only ever travels with a 15 liter duffel that he got for free was so enamored with this bag, he repeatedly offered to take it off my hands.)
The only real cons to this backpack are that its main compartment is very large and unless fully packed, or outfitted with packing cubes, it can become very unorganized or tousle your clothes around (Tortuga sells their own packing cubes, which could absolutely fix this issue). The other con being the fact that it doesn't come in various sizes.
As a smaller sized traveler, I would appreciate a women's version of the pack, just to ensure a better fit, and a bag that feels a little less "bulky" on my frame.
After traveling for years with a top loading backpacking pack, I had no idea what I was missing. I had become accustomed to constantly rummaging around wrinkly clothes in my pack.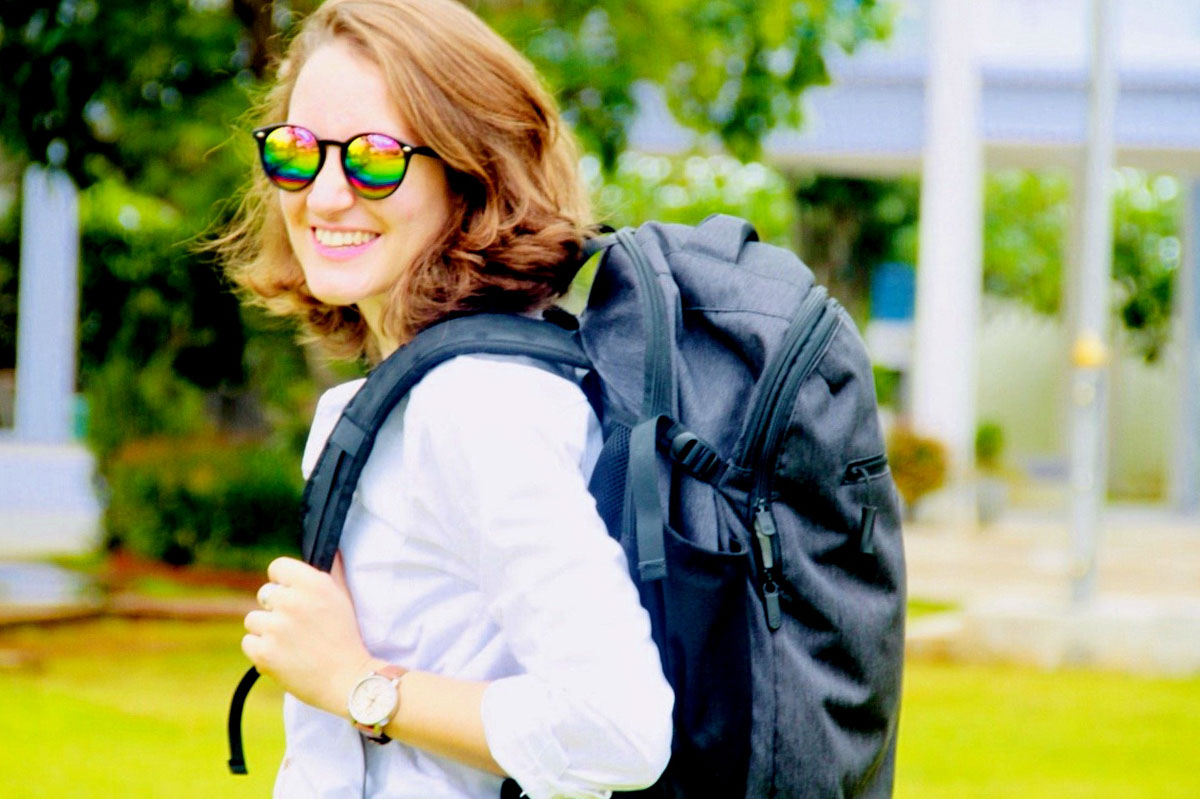 This bag is just so easy to move around with; you're never hauling around too much weight, it fits under an airplane seat or next to you on a bus, so you don't need to worry about stowing it, checking it, or dealing with a massive carry-on.
Pros of Tortuga Setout Backpack
padded hip-belt with extra pockets
a cushioned back panel
opens like a suitcase
lots of purposeful pockets
a padded back pouch for laptops and ipads.
interior mesh pockets for better organization
lightweight
carry-on size
transforms into a duffel bag
padded carry handles
Cons of Tortuga Setout Backpack
large main compartment
missing women size of the backpack
I truly cannot recommend this backpack enough for its fit, ingenuity, comfort, packability, and easy-to-use design.
This backpack would be perfect for long-term voyagers, business travel, backpacking, or even short weekend trips.
With its brilliant design and carefully crafted fit – the Setout is one of the best travel backpacks on the market and is an incredible investment in a great product, company, and style of travel.
Note about shipping: Tortuga unfortunately no longer ships to Europe. They are currently in the process to change this, and will resume shipments one they have found the highest quality method of doing so.
More inspirational articles: 
Disclaimer: We were kindly offered the Tortuga Setout Backpack for a review. However, all words and opinions remain our own, as always.