If you are planning your next vacation in Australia, then visiting Sydney is a must. Sydney is one of the oldest and largest settlements and is often labelled as one of the world's most beautiful cities. You will find a perfect balance of beautiful harbour, great skylines, iconic landmarks, historical sites, unique architecture and breathtaking beaches.
Most importantly, Sydney's people are friendly and fun-loving and ready to guide you through the city. There are plenty of things to do, see, and it is safe to travel. Sydney has everything you may wish for in a dream destination. Here are 15 must-visit tourist attractions in Sydney.
If you are looking for a place to stay in Sydney, we recommend booking it through Booking.com, Hotelscombined or TripAdvisor, one of the best websites to compare prices.
Always make sure you travel with travel insurance! Be adventurous, but not careless. Check out some of the most reliable insurance companies out there: True Traveller if you're European and World Nomads if you're from elsewhere.
If you love animals and you prefer going local during your travels, try housesitting, which is an amazing way to travel the world while taking care of the pets whose owners are on vacation. If you use TrustedHousesitters with this link you'll get 25% off on annual membership. Don't know what house sitting is? Check out our House Sitting Guide.
15 Must-Visit Tourist Attractions in Sydney
Sydney Opera House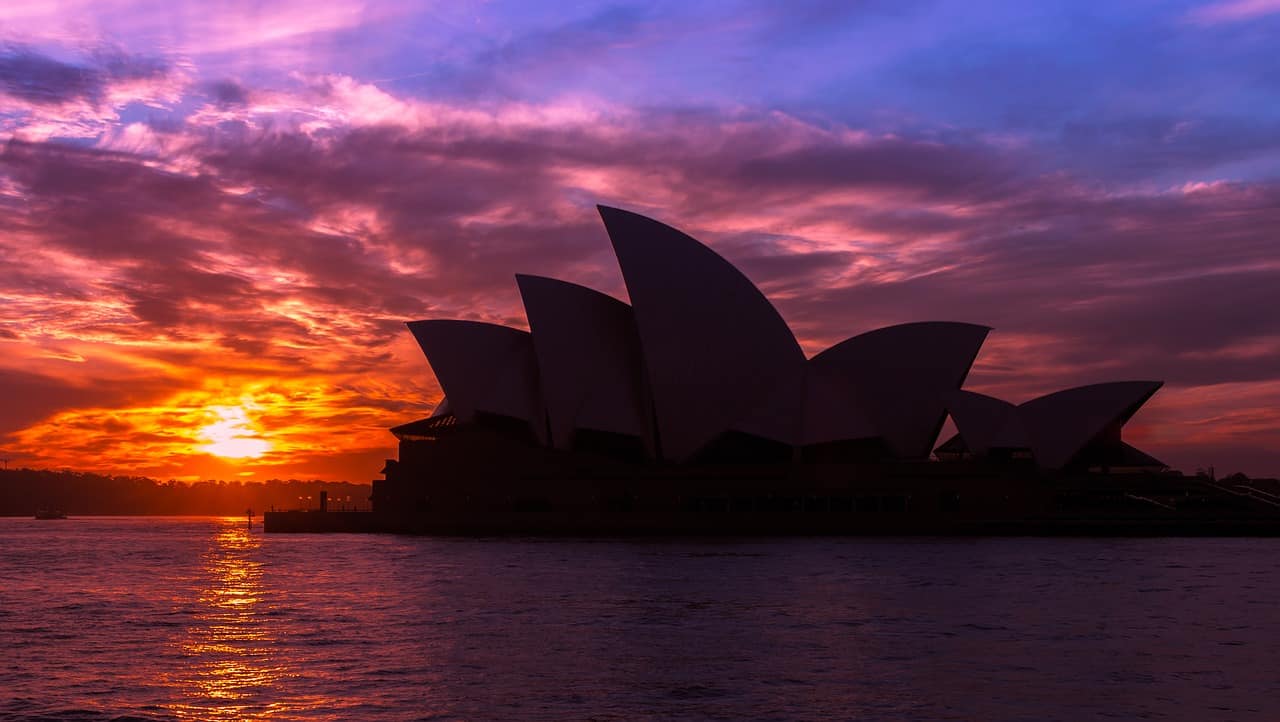 Considered an architectural marvel, the Sydney Opera House is a UNESCO World Heritage Site. It is one of the main attractions in Sydney. It is the kind of building that is breathtaking inside out. You can take a cruise around the harbour or step in to see the shows, exhibitions, and more. It can easily be considered one of the most photographed places in Sydney, if not the world.
Sydney Harbour Bridge
This beautiful and majestic bridge is also called Coathanger by localities. It is a combination of the railway (two lanes) and road lanes (eight lanes). There are also lanes for people that want to walk across the bridge safely without obstructing traffic. Another option is the BridgeClimb activity that gives you a mesmerising view of the city.
Hyde Park
A park that is serene and beautiful, hyde park has lawns, great spots to hold picnics with family and friends, multiple fig trees and calming fountains. It is a park that you must spend some time in and kick back and relax. Along with places to relax, it has sites where you can pay homage to those passed on because of wars. It also has a museum with some of the best historical collections.
Join some of the tours in Sydney:
The Rocks
Sydney Cove's west part has a rocky coast. This is where The Rocks get its name. It was home to the Gadigal aboriginal community. This area now has multiple heritage sites. When you travel here, do not miss looking at The Rocks Discovery Museum. These beautiful cobbled streets tell stories and have a meaningful conversation about how they have evolved and continue to grow.
Harbor Cruises from Circular Quay
The Circular Quay is one of the most famous ferry terminals. People flock here to get on to a harbour cruise and are the home to many restaurants. The breathtaking views are just a cherry on the cake. The Circular Quay is close to all the other spots that are of importance in Sydney. You can take a stroll around the place even if you do not want to hop onto a ferry to go to different parts.
The Sydney Tower Eye
If you are not afraid of heights and want an experience of the Skywalk, or just see Sydney in all its glory, the Sydney Tower Eye is undoubtedly a place you must head to. Visit Sydney Tower Ex tat 309 meter high, considered one of the tallest building in the city. There are an observation deck and beautiful views of the entire city.
Get inspired!
George Street
George street is considered one of the oldest and fantastic streets in Australia. It is a street with a lot of history associated with it and many architectural marvels as you take a stroll down around. It is one of the busiest streets in Sydney and has many places to shop, eat and just experience life in the city and indulge yourself in history.
The Royal Botanic Garden Sydney
If you like your flora and fauna, you must try visiting the Royal Botanic Garden in Sydney. It is a 30 hectares garden and themed differently based on your interest. There are different types of flora and fauna that you can find in this garden, including roses, orchids, palm groves, and more. Many areas have green spaces for you to enjoy nature in its fullness.
Chinatown
For foodies who lean a little more towards the fiery Chinese cuisine, ChinaTown is a must-visit when in Sydney. Located in Dixon Street, which is the heart of the neighborhood, China town offers an exciting variety of food from the land of the Great Wall! Visit Chinatown for some delicious Chinese dumplings and the most flavourful stir-fried gravies! The best time to explore the spot is on Fridays, after 5 PM, as that is when Dixon Street holds its famous night market that offers the best of Asian food in the area
Queen Victoria Building
A building designed way back in the late 19th century, the beautiful building is something you must visit when in Sydney. The Queen Victoria building is a sandstone building that is the host to many shops. It is a beautifully lit building that you must pay a visit to, if for nothing else, for the lighting and grandeur that it is a host to.
Join some of the tours in Sydney:
Macquarie Street
This beautiful street is considered one of the most famous streets for fashion. It connects Hyde Park in the south of the road and the Sydney Opera House in the north of the street. Therefore, the street is undoubtedly an important street in Sydney. It has the most beautiful architectural buildings and captures all that is great about Sydney and its roads.
Beach
If you are a beach person, you are in the best places to visit some of the best beaches in Sydney. IT has the best kind of swimming, shop or just get a cuppa on the beaches of the Sydney shore. They are easy to access and provide a host of adventure activities and sit back versions of a holiday. Bondi Beach, Coogee beach, Cronulla are just some of the wonderful beaches of Sydney.
Art Gallery of New South Wales
If you are into art and in Sydney, look no further to satisfy your senses. Founded in 1872, this place of beauty never fails to astonish art lovers and art seekers alike. It has some of the finest artworks from around the work. It also has a cafe to take an occasional break and a gift shop to take home memorabilia.
Kings Cross
The Kings Cross is also called The Cross by the locals. It has some of the best boutiques, cafes and many places to eat and chill. It gained popularity around World War II. It was made famous by the troops that entered the land. It is a host to many entertainment options, including bars, nightclubs, restaurants and more.
Barangaroo Reserve
If you want to go for a walk and just relax, the Barangaroo Reserve is the best place to go. Go for a walk, cycle though the tracks eat, shop as you absorb Sydney's beauty and its harbour specifically. Go here if you want to experience the promenade. Sprawling over 20 hectares, this place is a must-visit. As you absorb the area, also learn about Aboriginal culture.
When it comes to things to do and see in Sydney, you will be spoilt for choices. With endless options, make sure you plan your trip well in advance and cover these must-visit places.
Pack & travel!
Author's Bio: Gulshan Bafna is a luxury travel blogger who loves to share his experience with his travels in his blog. Being a YouTuber and a travel specialist, he gives practical advice to people that want to travel around and experience the world.