There are three burning questions we get periodically since we've been on the road.
1. How do you make money as travel bloggers?
2. What if you get sick?
3. When are you going to settle down?
While we can give you some clarity on the first question in this post, we have no answer for the last one (I can hear the many disappointed sighs of our relatives here). Today we'd love to talk about how we take care of our travel medical insurance as digital nomads.
To get or not to get  travel medical insurance shouldn't even be a question. When you decide to travel the world, work online, and base yourself short- or long-term anywhere, you need to be backed up on all fronts, including your belongings and your health, naturally.
People who travel for vacation once per year tend to think "Oh, what can possibly happen on a long weekend trip to Venice?" or "How unsafe it can it be to stay on a beach in Thailand for 10 days?"
Result: the majority of holiday makers don't get any insurance, in hopes that their holiday will go smoothly, and they'll simply return home with no incidents, suntanned, and full of happy memories.
When we had our regular jobs back in England, Germany and the Czech Republic, and we were only able to take one or two week holidays twice a year, we had the same attitude and never insured our travels. We just left home with a cautious,"Oh, we'll be careful."
All of that changed when we sold and gave away everything, and packed our lives into two 10 kg (22lbs) backpacks. Suddenly we felt more responsible about our belongings, because we began carrying our "houses" in our backpacks.
Get inspired by more articles: 
For that reason, since 2013 we've had travel medical insurance and benefited from it countless times.
Travel Insurance vs. Health Insurance vs. Travel Medical Insurance
While researching the best insurance companies for digital nomads 6 years ago, we felt a bit lost. Some of them were insanely expensive, others required living in your home country for minimum 6 months (definitely not an option for digital nomads).
Fun fact: none of them were actually created for digital nomads, only for long trips at best.
If you're having the same dilemma before starting your digital nomad journey, or you've already been traveling and working remotely and pondering which travel medical insurance to choose, let's make sure we're talking about the same thing here.
When you travel for a short trip abroad while having a job and living in one country, you can purchase TRAVEL INSURANCE via an insurance company, with  your debit/credit card or even through your airlines. The most common items people insure are lost bags, delayed flights, lost documents, and accident.
HEALTH INSURANCE, on the contrary, covers all health issues that occur to you while staying in your homeland or a country where you live and work as an expat.
This insurance is usually deducted from your salary (depending on the country, obviously), and it covers doctors' visits, including annual check-ups, dental treatments, hospital stays, surgeries, or cancer treatments (partially).
Another option is paying a private health insurance company to be covered for all above.
Now, TRAVEL MEDICAL INSURANCE is a combination of both. It'll cover your luggage, equipment, and other health problems that could occur while traveling (those of  which are not caused by chronic conditions or of cancerous origin).
Does a digital nomad need travel medical insurance?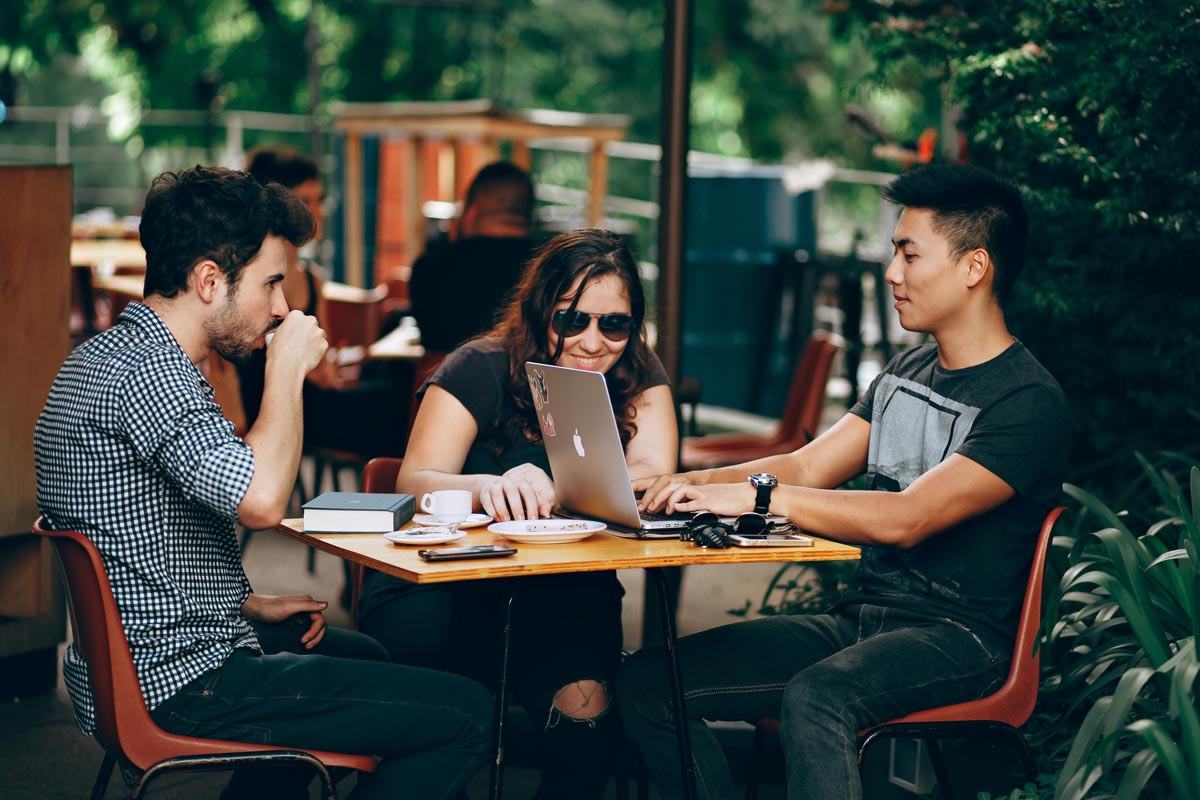 Absolutely. Don't count on your lucky stars. Here are a few reasons why you'll need to get travel medical insurance if you're living a digital nomad lifestyle.
1. Luggage might be all you have
If you pursue a minimalist lifestyle like us or other digital nomads, you'll treat your belongings as your property, your house.
Your backpack will become your office, your wardrobe, your living room. You get the point. You wouldn't purchase or rent an apartment without having it insured, would you?
You need to make sure that in case something happens to your luggage, you've got your back covered and receive proper compensation. You don't really want to end up empty handed, and with no clothes or  important documents.
2. You cannot function without your "office"
Your whole office is in your backpack, remember? What would happen if you lost all of your work equipment?
While you can easily replace clothes, being able to work online after an unfortunate i theft can take a lot of time. Unless you have solid financial backup and can buy a new laptop, camera, hard drives etc. right after you lose them, you'll need to have another plan.
Thus, you need to make sure if anything ever happens, you will get a refund for the lost/robbed items. On a side note, make sure you're having all your data (photos, videos, documents) backed up online or stored safely on an extra hard drive at your relatives or friends' house.
3. Medical care in cheap countries isn't always cheap
Oh yeah. We've thought the same. How expensive it can be to get some medical treatment in Thailand or Vietnam? Well, let us tell you, a good, English speaking doctor, even in developing countries can get pretty pricey.
It won't ruin your wallet if you go  for a simple dental treatment, but if you need a more advanced one, or an urgent small surgery with a hospital stay, it can add up, and you might spend up to $200, $500 or even $1000 for a doctor's visit.
4. Many times, an accident won't be your fault
Imagine this situation… you pick up your luggage with your valuables from a baggage carousel at an airport, and it's soaked with an unidentified liquid. You know something must has got wrong, because you're not carrying any liquids.
You smell your bag and the first thing you notice i that someone's wine leaked onto your bag with really important and expensive equipment.
This is our true story that happened in Kyiv, Ukraine, and I'm glad I got it covered by insurance. It didn't save the damaged stuff, but I could purchase new items with the refund.
These are the most important reasons why you should consider travel medical insurance when traveling and working abroad. Now, a hot question —which one to pick?
Travel Medical Insurance—which one to choose?
We've been insured with True Traveller since 2013 and have been very content with their service, as they're always improving year by year.
For example, at the beginning the only way to send the documents for a claim was via mail. Now you can send a claim electronically, which makes things much easier.
Their website is very user friendly, straightforward, and you can choose from different packages depending on the length of your trip, items you need to insure, countries you travel to, and your age.
And if you decide to prolong your existing insurance package while still on the road (which has been always our case), you can update your package with new items to insure (or cancel insurance for those you don't need to cover anymore), and even receive an occasional discount, too.
We love True Traveller for their excellent customer service. We've made about 15 claims with them since 2013 and received  refunds in all cases, and always with very professional responses. (This is something we'd like to stress, since many travelers complain about non-responsive insurance companies they're insured with.
A couple of cons of True Traveller: 1. They don't provide insurance in our home countries, which we visit regularly once a year. 2. The prices go up with the higher age category, which is understandable, but not very convenient, especially if you're living this lifestyle long-term.
Bad news is, True Traveler is only for UK and European residents. So, if you don't fit into the category, you'll need to look at the other options like World Nomads (although we find them too costly), Alianz Care, Cigna or others.
Affordable travel medical insurance for digital nomads
The majority of travellers that we've met and were without travel medical insurance and were complaining about the high cost of insurance. We absolutely agree.
The prices for the packages on the market aren't cheap. Although, at the moment there is a great option for those of you who don't know how long you're going to stay on the road and have limited budget.
SafetyWing is a newcomer in the insurance "playground." It's an insurance for digital nomads created by digital nomads. They partner with Tokio Marine, a multinational insurance company known worldwide, which makes SafetyWing completely legit.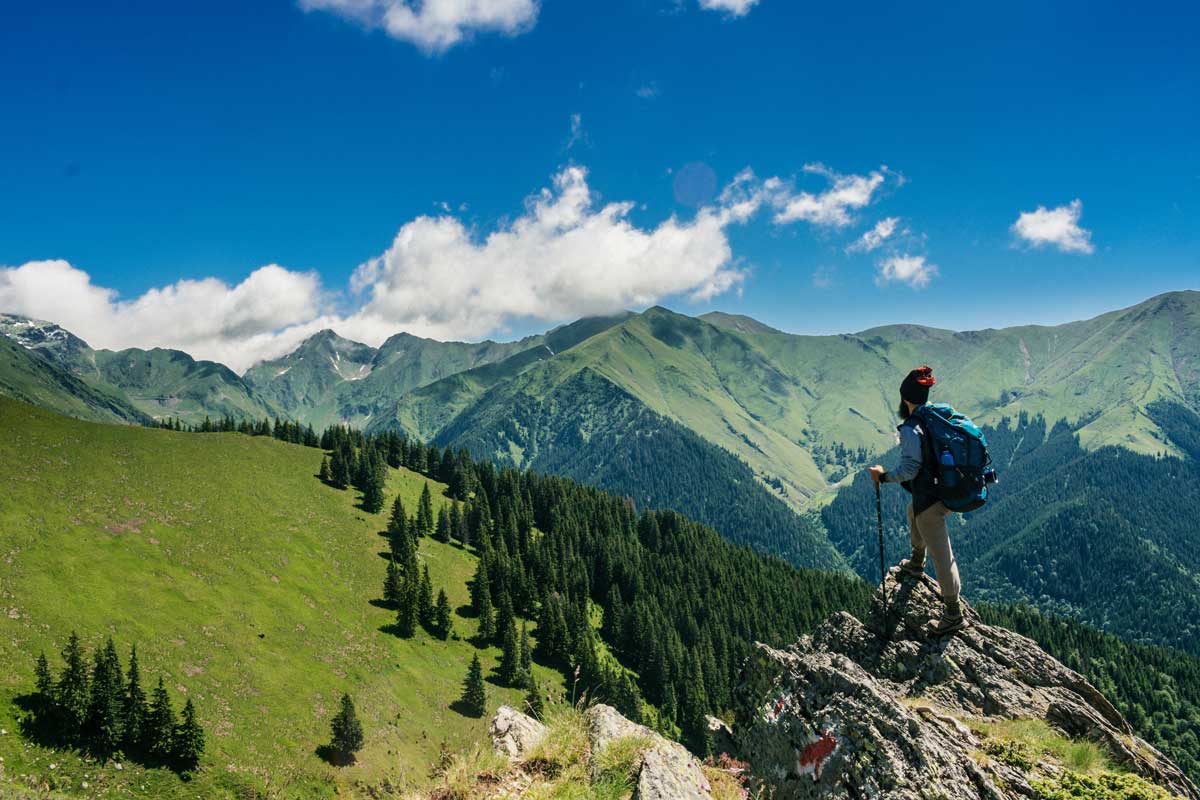 Some of the biggest pros of SafetyWing:
1. Price
It's more affordable especially if you're planning a short trip abroad. They have only one type of travel medical insurance for now, which makes things easier. You pay  $37 USD for 4 weeks. The subscription is based on an automatic monthly renewal, but you can cancel it anytime, and there's no obligatory annual contract.
Important note: after 364 days you'll need to re-purchase the insurance (for the same price as before).
Check out their price calculator and get your quote.
2. You're also covered in your home country
BIG bonus!
SafetyWing will get you coverage at home for 30 days within a 90 day period (15 days for US citizens).
As we said, being uninsured when you're going back home doesn't feel secure, as we obviously do the same types of activities as when we're traveling: moving with our equipment from one city to another, hiking, doing different outdoor activities, using public transportation, carrying our documents…
Things can happen and ironically, unpleasant things often can happen just outside your doorway.
We survived crazy Vietnamese roads, Indian streets,treks in Borneo, Bali, Kyrgyzstan, and cycling through bumpy roads in Costa Brava.
Yet, I cut my arm at my parents' house when I was taking off a jumper and bumped into a glass lamp above. I also twisted my ankle in our apartment in Thailand when I was walking to the bathroom, without even stepping out the door.
"Better safe than sorry," even makes makes sense when traveling with your house "squeezed" in your backpack.
Read a full list of activities they SafetyWing covers on their website.
3. You can get SafetyWing insurance for 5 days
Yes, that's right. You can get your travel medical insurance with SafetyWing for 5 days as minimum. Pricing starts from $ 6.60 USD (the cost goes up if you travel to the USA or are over 40).
Regarding some cons of SafetyWing, we're still not convinced to fully switch to their subscription due to the fact that for the time being, they don't insure electronics (this is going to change in 2019 though, as they plan to offer insuring the electronics as an optional item similar to sport activities), only cases of lost checked luggage, which doesn't really help, as we travel with carry-ons.
Conclusion
When in doubt as to whether or not you need any insurance, simply ask yourself:
 Do you travel with expensive equipment?
Can you afford to pay all medical expenses out of pocket?
Will you have enough money to buy all new stuff in case of lost/stolen luggage?
Are you planning to do any outdoor activities?
Take your time and analyze your answers.
You can count on being lucky and say "bad things don't happen to me," but why risk it? Believe us, things do happen. I didn't plan on getting heavy bronchitis in Thailand, but things happened and during the trip in Myanmar, and I realized the severity of the problem and had to rush back to the hospital in Thailand to get medication. Luckily this was all covered, with successful claims.
I didn't plan to get a gum infection and get stuck in Hanoi to undertake a month long treatment after a 2 hour surgery. Insurance paid half of what I paid myself due to the urgent dental care True Traveller has.
I also didn't plan to be sent for an urgent ultrasound check and biopsy in Colombia. Luckily, all went well and I got the procedure refunded.
All of these situations already take lots of psychical energy to cope with, ot even mentioning the financial side. Nobody will bring back the peace of mind when waiting for your lost luggage, missed flight, robbed electronics, or when looking for the best doctor and taking care of yourself after any painful treatment. But money wise, travel medical insurance can take care of the payments.
Trust us, it's better invest in the peace of mind and focus on planning your next adventures or on growing your online business, rather than worrying whether you should skip a scooter trip just because you're not covered in case of incidental trouble.
Be pragmatic and realistic. Saving money on travel medical insurance when living a digital nomad lifestyle means saving money on your security and health. Is it really worth it? Think twice.