Many of us are longing for the ability to travel at the moment, without the threat of potential two-week lockdowns and strict social distancing rules. If you're really committed to getting your fill of adventure, you might consider renting a caravan and doing an interstate cross-country trip to somewhere you haven't been before and watching sunsets from the boot along the way. Find out more about renting and insuring a caravan if that sounds like you, but if not, you can indulge in this list of enchanting movies that make you feel like you're in another place.
Travel Movies
The Grand Budapest Hotel
Set in a European ski resort in the 1930's and recounted as a tale of the past, this movie is full of stunning sets and meticulously framed shots that create a fanciful yet immersive reality. The movie depicts the relationship between Gustave, the concierge at the hotel, and Zero, a junior lobby boy, after Gustave finds himself the prime suspect in a wealthy woman's murder. It's fast-paced and intriguing, and the colourful style of Wes Anderson's direction doesn't fail to disappoint.
The Best Exotic Marigold Hotel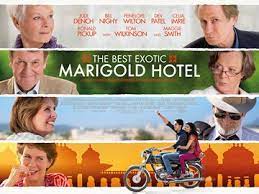 This movie takes place in Bangalore, India, in a makeshift retirement home that advertises as elegant British living for a low price. The characters are expecting a place of luxury where they can peacefully enjoy their retirement, but when they get there they find that the hotel is not quite what it's cracked up to be. Fortunately, the adventure they begin is full of more magic and beauty than they'd hoped for, and the lives of each character become increasingly intertwined.
Travel tips on India:
Eat Pray Love
This movie is truly one for the travel lovers. Based on a memoir, the story starts with a woman (played by Julia Roberts) who embarks on a journey to discover herself after facing a divorce and being forced to reevaluate her desires. She spends time in Italy, India and Indonesia, finding love in people and places along the way. Food for both the soul and the eyes, this one will give you something to dream about.
Plan your trip to Bali:
The Tourist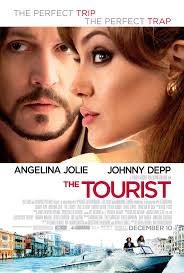 Set in one of the best cities for romantic fantasies – Venice – this movie is full of mouth-watering landscapes and backdrops. A broken-hearted maths teacher (played by Johnny Depp) finds himself in a situation that's somewhere in between a romantic comedy and an action thriller when he meets a beautiful stranger. Watch this one for the incredible scenery, the elegant hotels and of course, the two romantic leads.
Plan your trip to Italy:
The Beach
Boasting the talents of a young Leonardo DiCaprio and reminiscent of a high school english teacher's bread and butter (think Lord of the Flies), this one begins with a young man seeking adventure and real connection. His journey takes him to a secret beach in Thailand where he meets a community that does not take too kindly to outsiders.
After first being embraced with open arms and beginning a relationship with one of his travel companions, protagonist Richard finds himself embroiled in a web of secrets and sinister encounters. There is a very long sequence towards the end where Richard begins to go insane after being isolated from the group, but the ending is shocking and satisfying. This one will definitely entice you with the location, but it might make you grateful to be safe at home.
Travel tips to Thailand:
Monte Carlo
This one is a classic for all the right reasons. Grace (played by Selena Gomez) has been harbouring a dream of going to Paris after she graduates high school for many long years. Playing into the belief that a new city can make you feel like a whole new person, she sets out with her best friend and her stepsister to discover Paris and hopefully herself.
However, after enduring a cheap tour and a tasteless hotel room, Grace is mistaken for a wealthy socialite (also played by Selena Gomez) and whisked off to Monte Carlo for a week of all-expenses-paid luxury. Each of the girls face their own romantic drama on the trip whilst experiencing the beauty of French elegance.
Read more tips on visiting Paris:
Crazy Rich Asians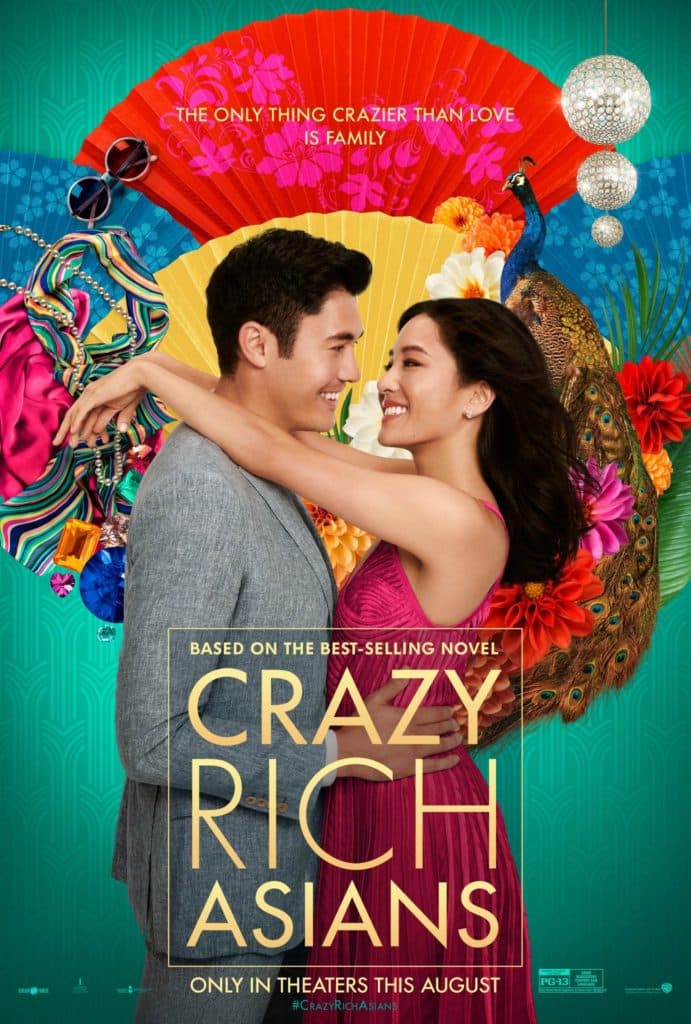 Notable for being the first Hollywood production to have an entirely Asian cast and an Asian-American lead in 25 years, this story presents a glamorous depiction of old-money Singapore. Filled to the brim with colourful characters, settings and clothing as well as a stunningly romantic wedding, this movie will make you desperately want to go on vacation.
Plan your tips to Asia: