Why to travel to Kerala? The emerald green expanses of the state of Kerala offer an array of travel opportunities for all adventurers. Here you can enjoy the year-round tropical climate, diverse cultural background, and idyllic coastal villages.
Kerala is located on the southwest coast of India with a majority of residents practicing Hinduism, followed next by Islam and Christianity— and is referred to by residents as "God's Own Country." This state is also known for being safe and progressive, and truly values its annual visitors.
We researched our information on TripAdvisor, Booking.com and HotelsCombined where you can compare some of the best deals when booking a place in Europe.
We also use a lot AirBnB to book local apartments. If you have never used AirBnB before, you can have a $40 discount for your first booking through this link.
Always make sure you travel with travel insurance! Be adventurous, but not careless.
Check out some of the most reliable insurance companies out there: True Traveller if you're an European and World Nomads if you're from elsewhere.
If you love animals and you prefer going local during your travels, try housesitting, which is an amazing way to travel the world while taking care of the pets whose owners are on vacation. If you use TrustedHousesitters with this link you'll get 25 off on annual membership.
LIKE IT? PIN IT!
9 reasons to travel to Kerala
If you're looking to voyage your way through India, Kerala is a great place to start, and here are 9 reasons to visit:
Enjoy the Friendly and Welcoming people
Kerala is more rural than other states, and because of this locals love to greet new visitors —as they are less common than other popular tourist destinations.
Homestays are also quite popular here, so be sure to explore local options where you can stay in family homes and get a sense of what daily Kerala life is like.
Get Involved in the Ecotourism Initiative
Kerala is one of the most famous eco-destinations, as it is one of the greenest states in India. The state promotes ecotourism and stands by its promise to protect its natural lands.
With tropical forests spanning the entire state, this is the perfect place to explore and appreciate the natural expanses of India.
Heading to India? Get inspired by more articles from India:
Experience the Popular Martial Art
Kalaripayattu is a popular martial art originating in the state of Kerala. It is believed to be one of the oldest surviving forms of martial arts and is based on various aspects of Hinduism.
It utilizes the knowledge of pressure points and Ayurveda—and preaches a deep respect for all participants. The focus of this martial art is not just on the body, but on the whole soul of everyone.  Classes will guide you through the mental and physical aspects of the art, and provide a fun challenge for participants of all levels. 
Join one of the local tours in Kerala:
Stay on a House-boat
Staying on a houseboat is a unique reason to visit Kerala. You can find many companies that offer distinct ways to explore the waters of this lush state.
Cruise through the canals on a day-trip, try fishing in the rivers, or spend the day enjoying the quiet surroundings.
We recommend taking a multi-day trip which includes fresh cooked meals, sleeping arrangements, and enough time to truly relax.
Visit the Vast Untouched Nature
Kerala is extremely green compared to other states in India, and because of this the outdoor opportunities are endless.
You can find various established hiking trails, waterfalls, and swimming holes free from crowds. There are also a number of peaks in the area that make for a full-day adventure as you can climb to the summits for stunning views of the surrounding area.
Always bring plenty of water, sun protection, and a map or local guide to ensure your trip is safe and enjoyable. 
Join one of the local tours in Kerala:
Experience Holistic Healing with Ayurveda
Kerala is home to an abundance of natural plants and herbs that provide sustenance for locals who practice Ayurveda. This ancient tradition focuses on the idea that an individual's health is a delicate balance between their mind, body, and spirit.
There are many ways to experience Ayurveda in Kerala; one can enjoy unique foods, herbal remedies, and teas, or go for an ayurvedic massage said to increase blood circulation and release toxins.
Throughout the state you can find many different Ayurveda centers that offer treatments for relaxation and rejuvenation. One of the top things to do when travel to Kerala.
Read more travel tips for your Asia trip:

Visit Kolukkumalai Estate —The Highest Tea Estate in the World
At 8,000 feet above sea level, you can visit the highest tea estate in the world. To get there, you'll need to take a Jeep up through the mountains, but the journey is absolutely worth it.
Once you arrive, you can take a tour of the estate, explore the tea factory, and sample the many teas they offer.
You can also try your hand at the Neelakurinji Trek which will lead you through the clouds and to an awe inspiring overlook of the entire estate. Be sure to bring some tea home to remind you of your journey.
Marvel at the Traditional Theyyam dance
Theyyam is a traditional form of dance in Kerala, where dancers use their movement as a way to bring themselves closer to God.
Dancers do not use a stage, but rather a free open area. You can expect to hear the sounds of traditional instruments, and see the face of the "God" of the performance adorned in traditional garments and dancing at the center of the spectacle.
Performers prepare by fasting for extended periods of time and dedicating themselves to their art in every aspect of their lives. 
Performances can be seen from October to May, but be sure to ask at local tour offices for a schedule of events around Kerala. 
Join one of the local tours in Kerala:
Backwater Houseboat and Fort Kochi Tour from Cochin Port
Cochin: Half-Day Backwater Village Boat Cruise with Lunch
Kochi: Private Backwater Houseboat Day Cruise with Transfers
Heal Yourself in the Medicinal Waters of Varkala Beach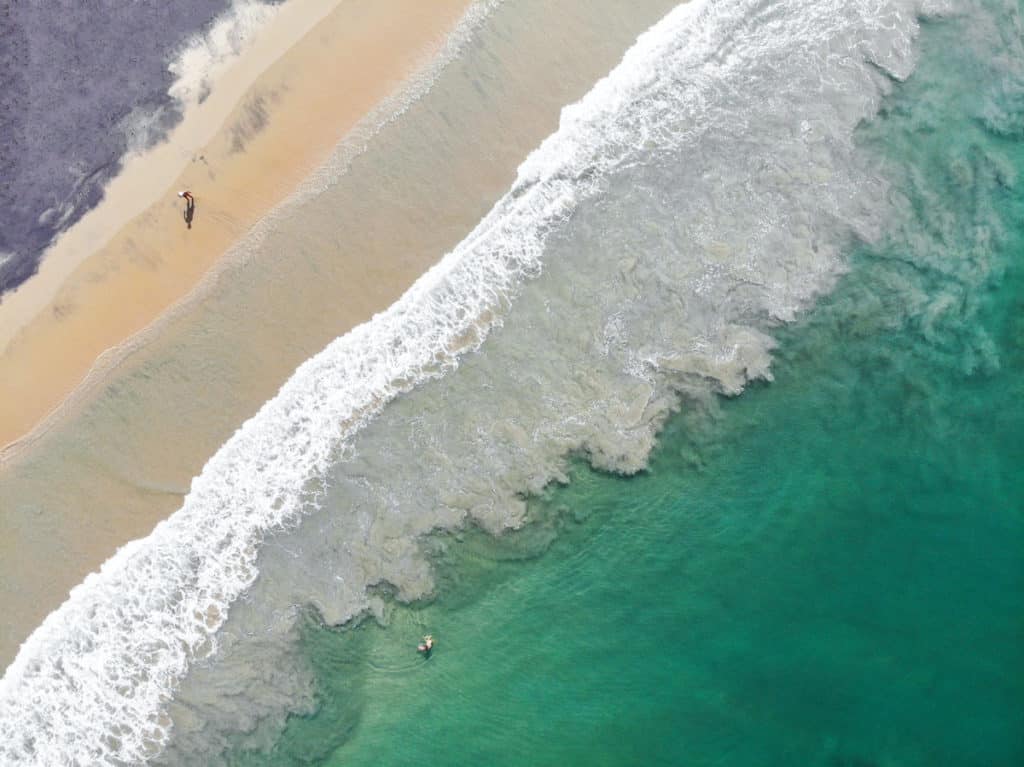 If you find yourself looking for a solitary and healing break from your travels—head to the medicinal waters of Varkala Beach.
Consistently rated as one of the best rated beaches in the state, this quiet expanse of sand and sea provides the perfect respite from the hustle of nearby villages.
Enjoy a sweet drink at one of the beachside bars or take a yoga class as you watch the sunset.
Easy to find, and even easier to enjoy— this beach is a wonderful reason to travel to Kerala.
If you are looking for a natural, welcoming, and green location with wonderful people and a heartwarming culture, traveling to Kerala is a perfect destination that provides adventure as well as peaceful relaxing moments.
Pack & travel!
Disclaimer: This article is sponsored by Kerala tourism. However, our opinions remain our own.