Planning your trip to Thailand and browsing the internet to find out where to stay in Koh Lanta island? In this article, you'll find a comprehensive list of resorts and hotels of different budgets. Basically all you need to know about where to stay in Koh Lanta and how to spend an amazing holiday in Thailand.
Where to stay in Koh Lanta
There are eleven beaches on the island, so you'll get plenty of choices where to stay in Koh Lanta. There is something for families, couples, solo travelers, you name it. This overview consists of "our top pick" hotel or a resort on a particular beach, and different options for various budgets.
The picks are made from our own experience on the island and are also based on the tips of our friends who spent there some time, as well as the best picks made by our research we've done for you. Need to know more about Koh Lanta? Read our article Things to Do in Koh Lanta! Not enough? Then check out our comprehensive guide THAILAND INDEPENDENTLY.
Where to stay on Klong Nin Beach
Klong Nin is a 1.5 km long beach, with a few rocks at both ends and soft sand throughout the whole area. You won't hear neither perpetual boat engine noise as you might on the other islands, nor night or early morning karaoke. Just you, clean beach, sea waves, and a Thai massage right on the beach.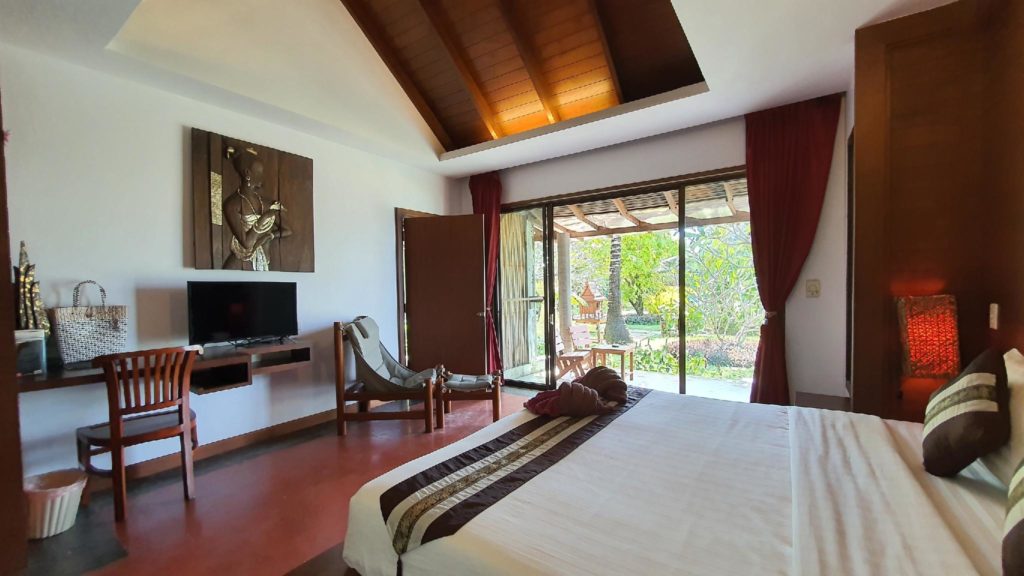 Beautiful rooms with an outdoor pool. Great beachfront area for stunning sunsets and cocktails on the beach.
Mid-range > Beach Home Lanta
Clean and well maintained beachfront guest house. Bright rooms are equipped with a fridge, which is very handy especially if staying long-term.
Low budget > Marina Hut Guest House
Simple, clean guest house with free wifi. Laundry service and bike rental available. Six minutes walking to the beach. 
Join some of the tours in Koh Lanta:
Where to stay on Ba Kantiang Bay Beach
A 1 km-long beach with white sand and some beachfront restaurants, including the famous Drunken Sailors coffee shop. Surrounded by beautiful, natural hills, a lush forest and cliffs. If you're looking for a place to chill-out, this is going to your favorite spot in Koh Lanta.

Nested in a lush greenery, with a private white sand beach. Spa, swimming pool and beachfront restaurant.
Mid-range > Klong Jark Bungalows
Simple bungalows with a beachfront restaurant. Very good value for money.
Low budget > Aha Lanta Cozy Hostel
One of very few budget accommodation on this beach. Very modern property, lovely yard to chill, big and comfortable beds.
Planning your trip in Thailand? Check out our guide THAILAND INDEPENDENTLY!
Where to stay on Waterfall Bay and Bamboo Bay Beach
Bamboo beach is the last beach in the south of Koh Lanta and is not very developed for tourism. You'll barely find anyone around, which makes it a perfect spot for everyone who's looking for some tranquility. To arrive to Bamboo Bay, head from the Waterfall Bay beach to a road that splits. Take the steeper one on the right.
Splendid resort on an untouched beach. It offers airport transfer, it has an outdoor pool, restaurant, wifi, massage and spa. 
Mid-range > Klong Jark Bungalows, SHA Plus
Basic bungalows with a private beach, some of them have a/c, others a fan.
Budget > OYO 1085 Ma Lanta House
Very simple 2-star hotel, clean, with a terrace with a fantastic view. Only 300 m from Bamboo beach!
Read more articles about Thailand:
Where to stay in Old Town Koh Lanta
A former sea gypsy village which transformed into a laid back place with a few restaurants, guest houses, souvenir shops and cafes. It used to be a main trade hub, and you can still feel the vibes of Chinese influence here. Worth spending here a few days to get the most out of it.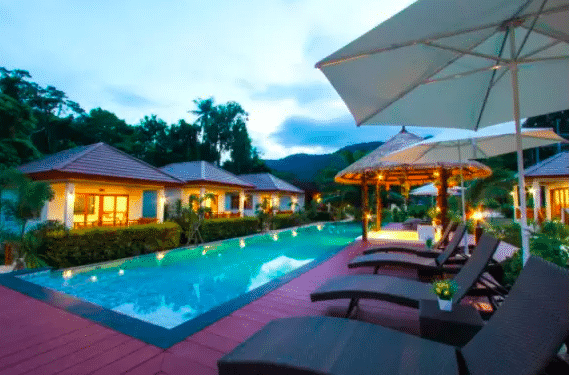 Relaxing, luxury and peaceful area. Very clean and stylish rooms. There is an indoor & outdoor pool, and a restaurant on the premises of the resort.
Mid-range > Deep House Sea View
Seafront simple rooms with a/c, with balcony/terrace, ideal relaxing place in Old Town. 
Budget > Sweet Life Community Guesthouse
Super clean and nicely decorated rooms with a fan or a/c, shared bathroom and kitchen. Family room with bunk beds available.
Where to stay on Klong Khong Beach
Located in the north, nearly 3 km long, with beachfront bars, restaurants and bungalows. Since the beach is pretty long, you will definitely find your spot for serenity.
Amazing comfortable rooms furnished with taste. Quiet and relaxing place with swimming pool and restaurant. 
Mid-range > Khum Laanta Resort
A beautiful resort with clean spacious rooms, swimming pool, spa, hot tub and free wi-fi. 
Budget > Sonya Guesthouse
Nice design, clean rooms with internet and laundry service.
Where to stay on Long Beach (Phra Ae)
As the name implies, this busy beach is stretched over a 4 km area with some relaxing spots on the sides. Lots of restaurants around, clean white sand beach.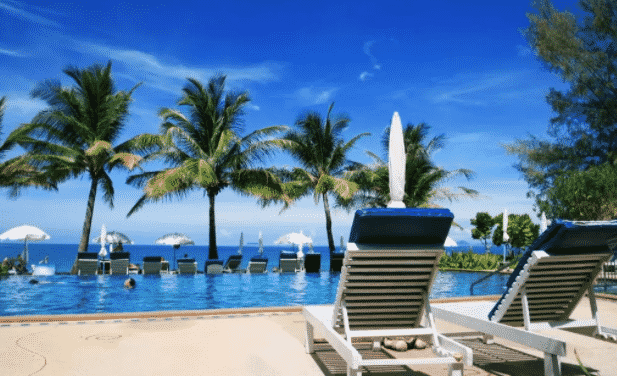 Clean, classy and beautiful rooms on the beach. Outdoor swimming pool and great breakfast buffet.
Mid-range > Sayang Beach Resort
Lovely rooms with a wood decór with traditional style. Each features a private balcony. A beachfront resort with a massage service available.
Budget > Hub of Joys Hostel
Five minutes walking to the beach. You can choose from a mixed, male or female dormitory. Clean rooms, bunk beds offer you enough privacy. Free bikes.
Where to stay on Klong Dao Beach
The most developed, the most crowded and most expensive beach of Koh Lanta. Its 3km stretch is full of restaurants, bungalows and resorts. Good choice for families, since the water is quite shallow.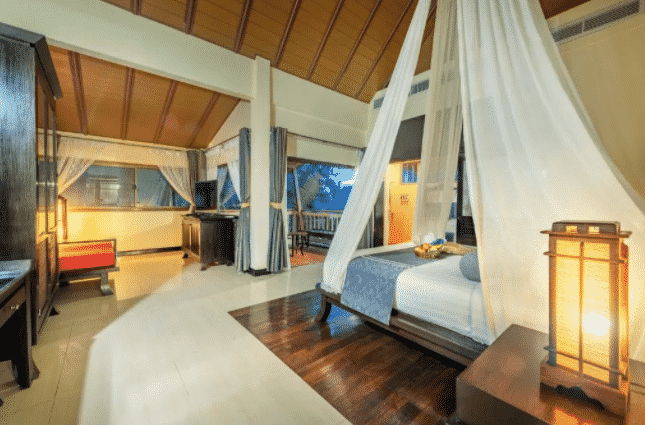 Big rooms, buffet breakfast, great place for families with children. Swimming pool, sauna, massage, hot tub and fitness.
Mid-range > Ananda Lanta Resort
Spacious rooms tastefully furnished with contemporary décor with fridge, garden, outdoor pool and massage. Quiet location. 
Budget > Rim Khao Resort
Bungalows with spacious balconies overlooking a beautiful tropical garden and free wi-fi. 
Disclosure: Some of the links above are affiliate links, which at no extra cost to you, will earn us a small commission and reduce the costs of running this site.