We are Gianni Bianchini and Ivana Greslikova, originally from Italy and Slovakia, but we left our homes 15 years ago.
After living and having regular jobs in different countries around  Europe for 9 years, we decided it was time to work on our own dream project.
After preparing for the biggest change of our lives, we made a plan, quit smoking, left our jobs, and hit the road with a clear vision of traveling  the world, and helping the others do the same.
Since 2013 we've been full-time digital nomads, running Nomad is Beautiful, this website that has become our business.
We've experimented with different ways to make money through the blog, and  tried various travel styles; we hopped from one destination to another, staying  long-term in Vietnam, Thailand, Turkey, and Portugal, which are the places we eventually fell in love with, and where we keep returning.
In business and travel, we've learned from  our mistakes, but have also grown immensely from our successful decisions.
When we started traveling and working online in 2013, the 'digital nomad' scene was already a thing, but absolutely not on the same level of  hype as now.
All we knew at that time was that we wanted to live, travel, and work from anywhere, and cultivate a  lifestyle that would sustain our travels.
"Why did you quit your jobs?"you might ask.
The main reason was that we weren't happy with limited vacation time and the lack of creativity in our previous lives. Within these constraints we couldn't develop and grow our biggest hobbies like photography, video making, writing and traveling onto a professional level.
Only after researching and being inspired by other long-term travelers who made traveling their career, we were encouraged  to quit our jobs, sell and give away everything we owned, and commence a new chapter in our lives.
We started from zero, knowing practically nothing  about blogging or making money online. However, we were ultimately convinced this was  the lifestyle we wanted to embrace, even with all the ups and downs that would inevitably come our way.
We were ready to learn, which actually felt fresh and exciting after years of repetitive office work..
"So if you're contemplating the move to a nomadic lifestyle and you're fighting with your doubts and fears, we understand. We've been there, and it's not a pretty thing to feel insecure and doubtful about your potential success.
But step by step, year by year, we've built a platform with useful travel tips, created a course for newbie travel bloggers, and diversified our  website with useful advice for digital nomads.
In 2017 we enlarged our team and hired four more writers, a virtual assistant, a graphic designer, and a web-developer. This was fantastic not only business wise, but also on a personal level.
Some of our team members have become our dear friends, and in 2018 we organized a 3-day meet-up in Thailand, where we did some awesome team building.
Since we left Germany and our stable jobs in 2013, we've traveled  to more than 30 countries, and returned to our home countries only once a year for a few weeks to say hi to our friends and relatives, before hitting  the road again.
When we're not on a bus, train, or  plane, we love hiking, cycling through lesser known towns and woods, visiting local food markets, and sampling  all the goodies local cuisines can offer.
You can find us in cafés, co-working spaces, on various expat meet-ups, visiting local communities, or chatting with  street vendors while indulging on some freshly cooked food.
Traveling and being able to work online just makes us happy.
We've never looked back with the thought of returning  to our old lives. Instead, we love creating and planning our days as we wish, growing our online business, meeting inspiring people, and choosing destinations where we feel connected to the  people and living in a different culture.
That's what has been shaping us as human beings the most. This is  the main reason why we've been on the road for so long; the eternal curiosity about how  life in the next country will look. .
Follow us on these platforms and the blog, and we'll show you how to live, travel, and work online from anywhere.

Meet Nomad is Beautiful Team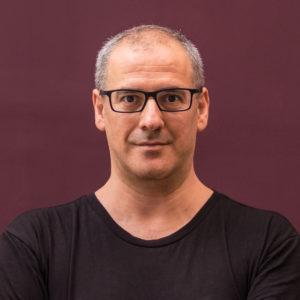 Co-founder, Photographer and Video-maker
Gianni is from southeast Italy, a beautiful region called Puglia. After graduating in Foreign Languages and Literatures he moved to live and work in Liverpool as a videogame tester.

After six years living in England, he moved to Frankfurt and worked as a translator, still in the game industry. He has always dreamt of travelling the world with his camera and having a chance to show the beauty of this world through his photography.

After nine years spent in an office dreaming and staring at a screen or at a window, he is finally, happily, on the road. Besides photography, Gianni has a passion for technology and the Internet, loves to cook healthy food and practices meditation regularly
Co-founder, Writer and Editor
Ivana is originally from an eastern part of Slovakia. She graduated with a degree in English and Ukrainian Language and Literature and continued with PhD studies at the University of Prešov's Ukrainian Department.

She has also completed a 2-year art therapy course. Among other jobs, she previously worked as a freelance English teacher, a translator and editor for a Ukrainian magazine, coordinated a project called "Films of Ukraine" in Prague.

Later on, she worked as a caregiver in a German-English kindergarden in Frankfurt, Germany. Ivana practices yoga and has a deep interest in healthy nutrition. Her heart beats faster when she learns about nature, forgotten tribes and their cultures.

Emily is a writer, editor, and educator who grew up in Alaska. She has lived in Argentina, Germany, and Thailand–and constantly seeks out local friendly animals, dance venues, and bookstores.

She has worked with Nomad is Beautiful for five years as an editor and contributing writer: exploring locations from Mexico to Hong Kong, and sitting as the resident travel backpack expert.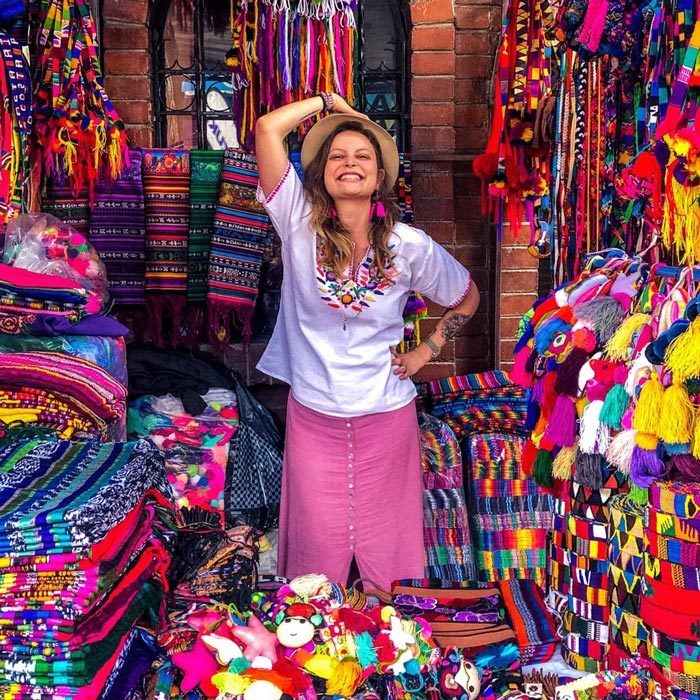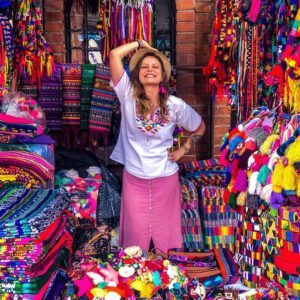 Born and raised in the South of Italy, Cristina is an Italian digital nomad and travel blogger. 
Gipsy soul, spicy personality, she is passionate about yoga, all kind of food, street markets, South East Asia, Central America and everything is between.

She has been part of the Nomad is Beautiful team writing articles filled with tips about Italy and the rest of the world.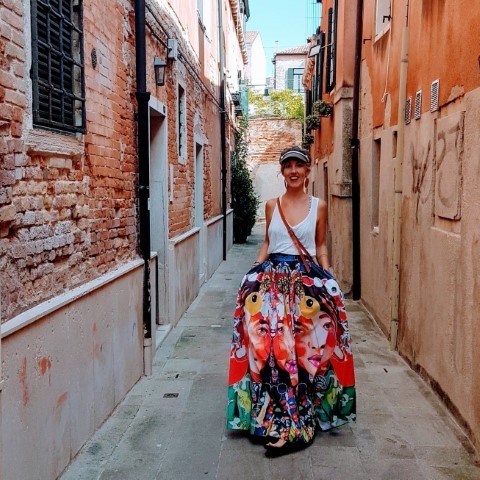 Artist/painter, animal lover and a traveller. I like to go my own way in life, whether it's at home or travelling the world. I like to meet new people, cultures, animals, who I then portray on canvas.
I am especially fascinated by cows and their huge dark eyes… I try to see bright colours and bubbles in the world and people around me :).

If I'm not painting or exploring the world, you can catch me doing graphic design or other creative work, planning world travels or by cooking delicious and colourful meatless dishes.
Go-getter and free thinker, traveler, a stoic-skeptic, an anti-specieist.
I quit a great career in London, to live a more fulfilled life, by my values. I have been traveling, living in various countries around the world and working for myself since May 2012. My main goal in life is personal freedom – financial, of location, of time.
I feel best in these areas: ecommerce – selling and marketing things online, WordPress webdesign, website management (optimalisation – speed & SEO, backups, updates), project management.