In this post the Australian travel photographer and blogger Stef Ferro will suggest you the best camera lenses for your next trip.
For the last two years I have been tutoring a fortnightly travel photography workshop. Usually we go through camera settings and how to best use them on a trip. At the end of the course I run a Q&A for the last doubts.
There is a very common question I receive almost every time:
What is your favourite camera when travelling?
Although I do not believe you can find the perfect camera I fully understand that an indication is always welcome.
My short answer is to go mirrorless, small and light.
I am however always surprised to finish the workshop without the following question:
What is your favourite camera lens to take on a trip?
It seems that camera lenses are not as important. The budget is allocated to the camera and, as many times I am said, "the kit lens will do". But is it the right choice? Maybe not.
I may be too extreme here, however I really think that the lens is actually more critical than the camera itself.
This is my quick tip : if you buy only one lens then allocate a similar budget to the camera and the lens.
Avoid buying a $2,000 camera with a $500 lens.
How to pick the best camera lenses for travel photography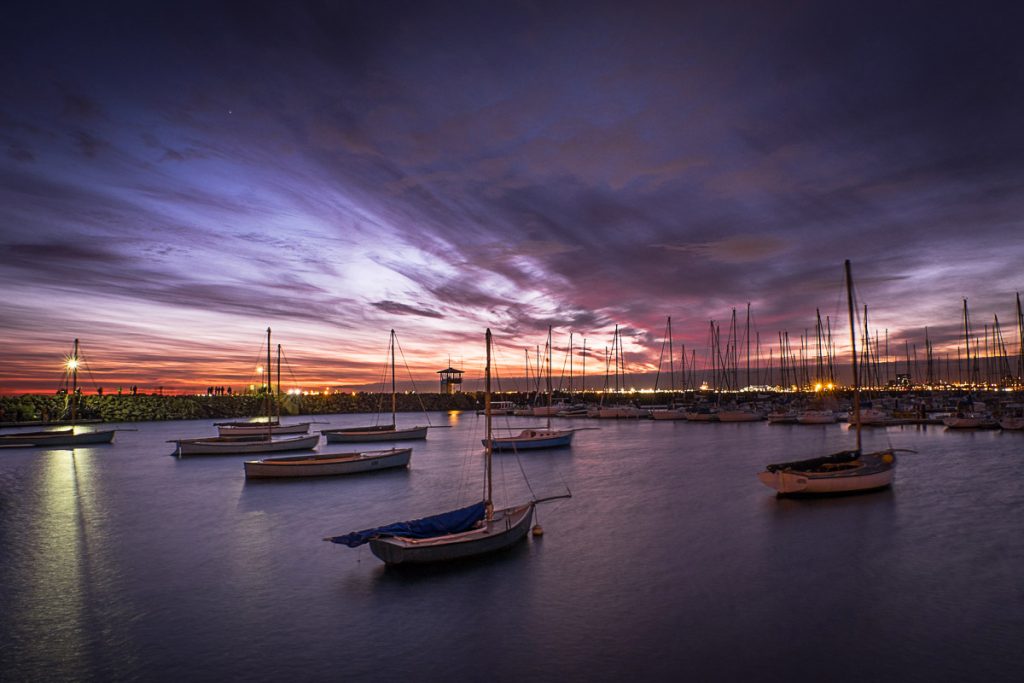 If it is true that the best camera is always the one with you then the best camera lenses is the one that will help to capture the majority of your photos in your trip.
So why not travelling with multiple lenses, to cover maybe from a wide focal length of 10mm to a super zoom of 600mm?
Here are three easy answers:
Weight
Cost
Risk of theft
Check more activities and tours:
I live in Melbourne however I visit Sydney quite often. It's such an amazing city with lots of places and areas to stay and visit.
In Australia most of the cheap airlines allow a check-in luggage up to 7kg. That is enough for a weekend unless I take my heavy DSLR with the 24-120mm lens and I run into a luggage surcharge of $50 (I know, unbelievable).
And this is why I usually travel with a mirrorless and a couple of the best camera lenses that I can easily put in my jacket and forget about them. This is the way I want to travel, very light. And this is why I tend to take max 2 lenses with me.
When I travel alone I usually move every 2-3 days. Packing multiple lenses and transporting many of them is just not an option. When I travel with my small child I usually book a place for a week or longer. As you can imagine, I have already so many bits and pieces that having several lenses is just not ideal.
There is also a straightforward fact. When you leave a lens in your hotel room you are unfortunately running the risk of theft. I don't want to mention walking on a market with a "Canon" labelled bag full of equipment.
How do I travel in these days?
I just pack two lenses and, when really needed, a third one:
an all round zoom lens
a prime
an ultra wide angle or super zoom, in rare cases
All Round zoom lens for travelling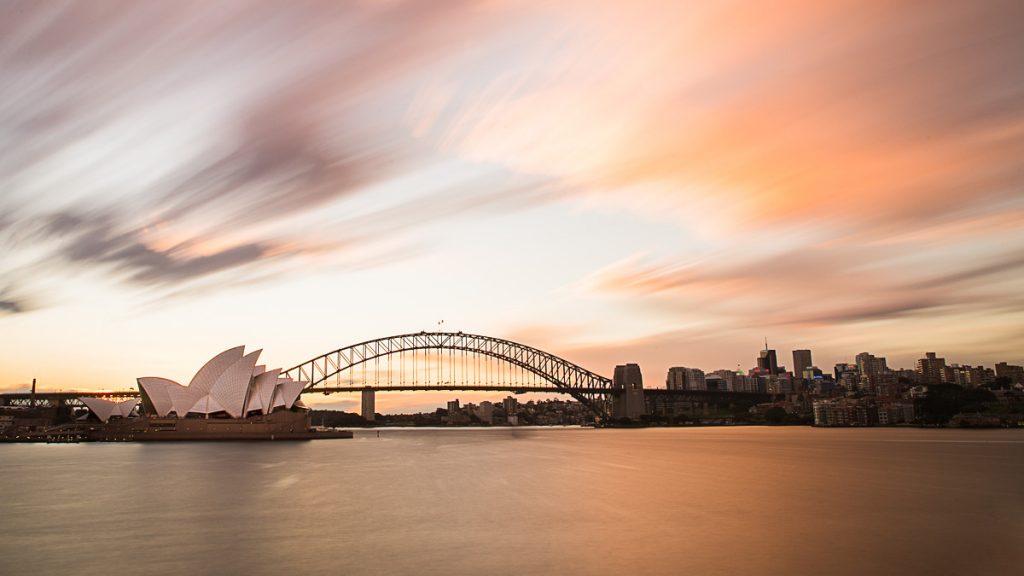 My favourite all-round lens for travelling is in the 24-80mm or 24-100mm focal range.
In this post I always talk about equivalent focal length. As a rule of thumb, the wider the aperture the better, as you increase the photo opportunities.
I would suggest an F/2.8 or even lower.
Why such a wide aperture for travel photography?
To have a narrow depth of field. Think of photos of architectural details or simply portraits of local people with a lovely blurred background.
To make photos in low light environments, as the local markets, without pushing too high the ISO. I still remember how dark the fish market in Port Louis (Mauritius) was!!
To shoot without tripod on a sunset or at night. The wider you can go on the aperture the more light you will receive on your sensor without the need to use higher levels of ISO.
Why as wide as 24mm?
Because it's a nice average wide angle to capture most of the typical photos when we travel like landscapes or lanes/alleys of a city for example.
Why 80mm or 100mm?
Because honestly you will hardly need more than that. Let's remember that we have legs too and we can move closer to the subject in most cases
Of course there will be the time when you will regret that you have left behind the 200mm or you have not bought the 300mm. Compromise compromise…
Prime lens for traveling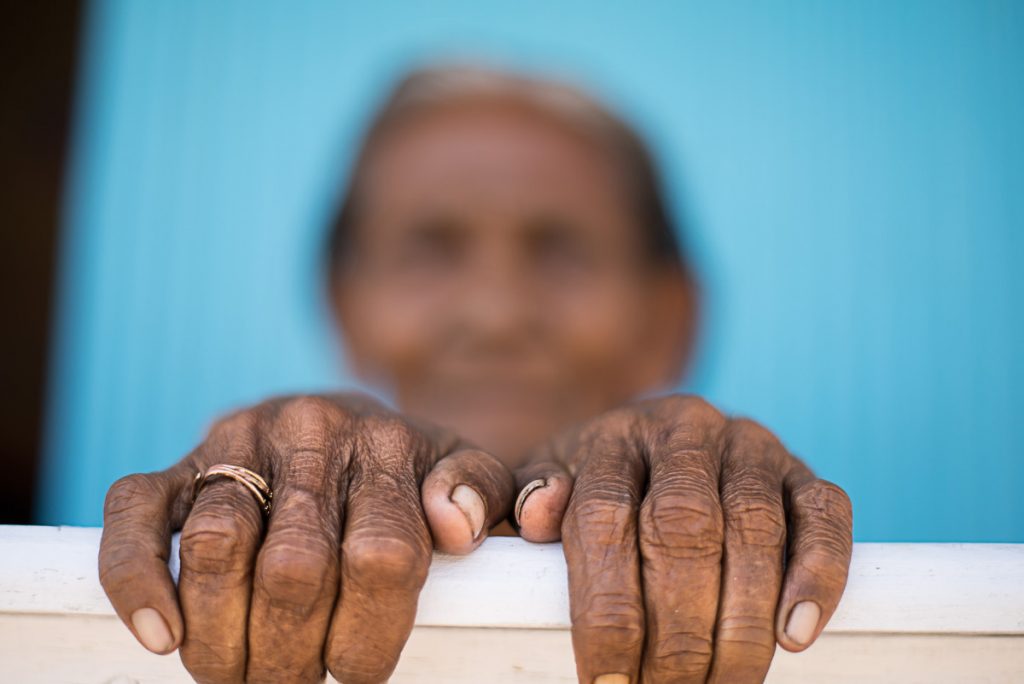 Why buying a prime lens, with a single focal length?
These are my 4 main reasons:
Cheaper
Great image quality
Light in weight
Small in size
They have only one unique focal length which usually performs at the highest professional level.
When travelling, markets photography is an essential part of my work. If you have a mirrorless with a small prime you will be able to walk unnoticed. You will look like one of the many tourists.
Go there with a zoom lens and start playing with the zoom ring and suddenly people around start thinking you are a professional photographer with expensive gear, you will get noticed and this may not be a good idea, especially in few countries.
For a prime I would suggest to go for a focal length in the range of 50mm to 85mm. This will allow the most natural portraits photos. I personally use the 50mm as I like to get close to my subject, possibly have a talk, even if just with my hands (my Italian background helps a lot).
Read more related articles
Ultra wide angle and super zoom for traveling
I own an ultra wide angle lens and I sometimes rent/borrow a super zoom one.
Why an ultra wide angle lens? I mostly use it for interior and architectural photography.
If I am going to explore a city for a long weekend I may take it with me if I plan to visit churches, cathedrals or unique buildings. I use it also for some landscape photography, however mostly when my subject is actually in the foreground. For example a stone formation at a beach.
Why a super zoom lens? I rarely need it and that is why I have not bought one.
It's really mostly when travelling for a safari. I had actually last year a zoo safari in the middle of Australia and the super zoom was very handy. If you frequently travel for safaris or bird watching/photographing then an ultra zoom is really a must.
Check more activities and tours:
Best Camera Lenses for your Travels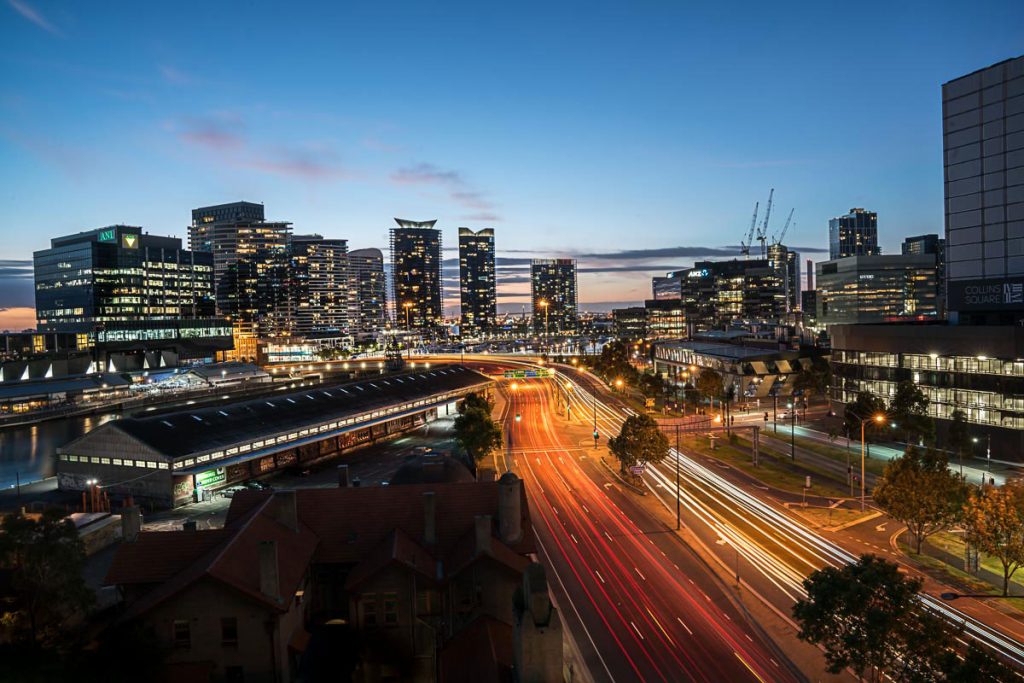 This section covers the best camera lenses I would definitely suggest. I run a travel photography site and I have used most of them for either reviews or trips.
Best Mirrorless Lenses
The mirrorless cameras are my favourite for travelling. They are smaller and lighter. I had lately a Fujifilm X-T4
which I completely forgot in my backpack, something I can't really say for most of the DSLR cameras.
Best Fuji lenses
My favourite all-round Fuji lens is the Fujinon XF 16-55mm F2.8 R LM WR, a super fast lens at F/2.8 that delivers big time (equivalent focal length of around 24-85mm).
This lens does not have OIS (Optical Image Stabilization), which is a pity. If this is an issue, you may look into the Fujinon XF18-135mm R LM OIS WR.
The XF18-135mm is more affordable, lighter and it covers a much wider focal length range however, at f/3.5-f/5.6, it is much slower.
My favorite Fuji prime lens is the Fujinon XF35mm F2 R WR. Together with the X-T2 I was almost unnoticed in the streets of the city. Perfect for markets and portraits. There is also a F1.4 version of this lens however the higher price can not be justified for travel photography I believe.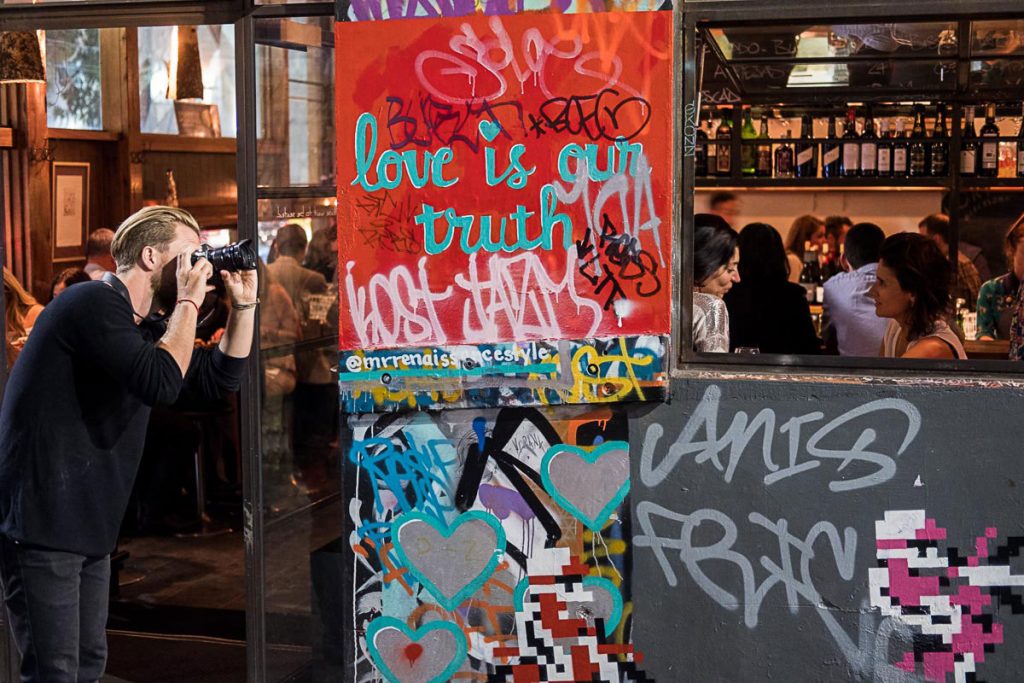 Best Sony lenses
I keep being surprised by the amazing gear that Sony is able to deliver.
The Sony a7 III is one the smallest full sensor cameras in the market.
The Sony lens I mostly used was the FE 24-70mm f/4 Vario-Tessar. Sharp photos overall, probably the best travel lens I have ever tried. Sony has also the Zeiss version, much more expensive, but honestly, for travel photography, it is difficult to justify.
The Sony prime lens FE 50mm F/1.8 is one of the best bargains in the market. If your budget for a lens is very low then just buy this lens and grow from here.
If you really need a wide angle lens then the FE 16-35mm F/4 Vario-Tessar however I am still waiting for a wider angle prime, less expensive and lighter too.
Best DSLR Lenses
What I like of the DSLR cameras is the price tag, usually in the lower range when compared to the mirrorless. They are however heavier and bulkier too. Again down to compromise.
Best Nikon Lenses
The Nikon AF-S FX NIKKOR 50mm f/1.8G is my workhorse when I am around with my Nikon DSLR. It's one of the smallest lenses however it has an optic comparable to lenses 10 times more expensive. It is a prime at 50mm, it does only one thing but it does it very very well.
WeShootYou are photography specialists from London, in their travels they often recommend using a variety of lenses to provide versatility. However, for budget purposes they recommend standard kit lenses to as like the Nikkon Lens AF-P DX NIKKOR 18-55mm which usually comes with the camera.
I use the Sigma 12-24mm f/4.5-5.6 AF II DG HSM when I need a wide angle. It's the best compromise of quality and price in the market.
Best Canon Lenses
One of the best Canon lenses is the EF 24-105mm F4L IS II USM. It's designed for full sensor cameras however it can be used on APS-C cameras too (the equivalent focal length is 36-160mm in this case).
If you are after a prime then just google Canon EF 50mm f/1.8 STM. It's one of the best selling lenses on Amazon, and for a very good reason.
The Sigma 12-24mm f/4.5-5.6 AF II DG HSM, Canon version this time, is still my favorite in the wide angle range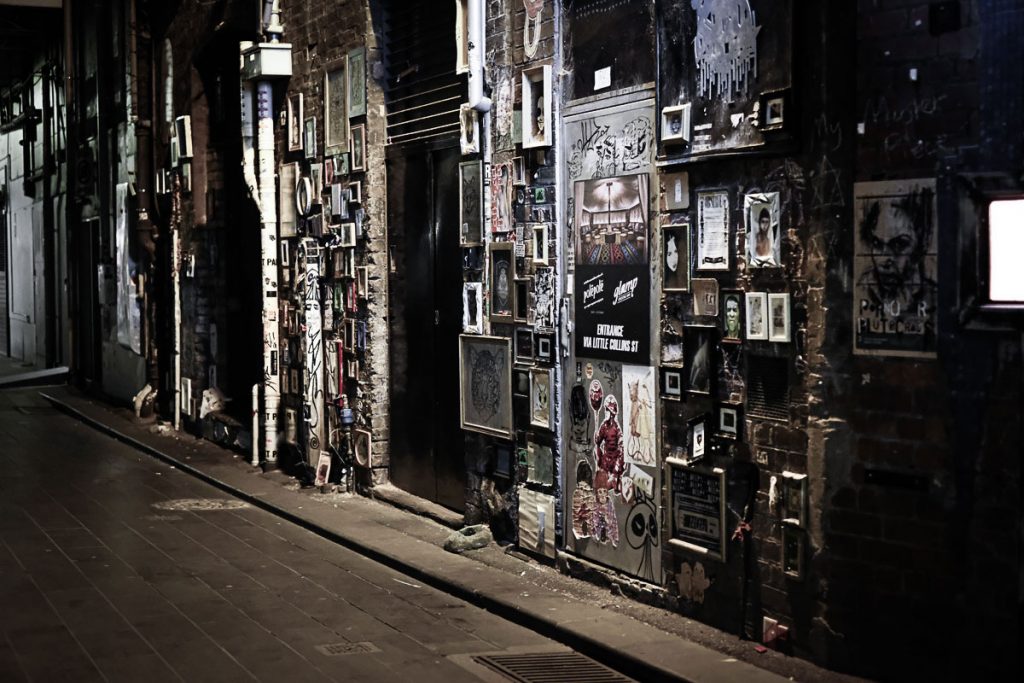 Final thoughts
An equal budget should be allocated for the camera and the all-round lens. If there is any spare money then invest in a prime. Any other lens can wait or can be rented.
Remember that a good lens can always be used on a newer camera. The best camera lenses will actually stay with you for life, unless you change manufacturer.
Happy travelling and enjoy your photography.
Like it? Pin it!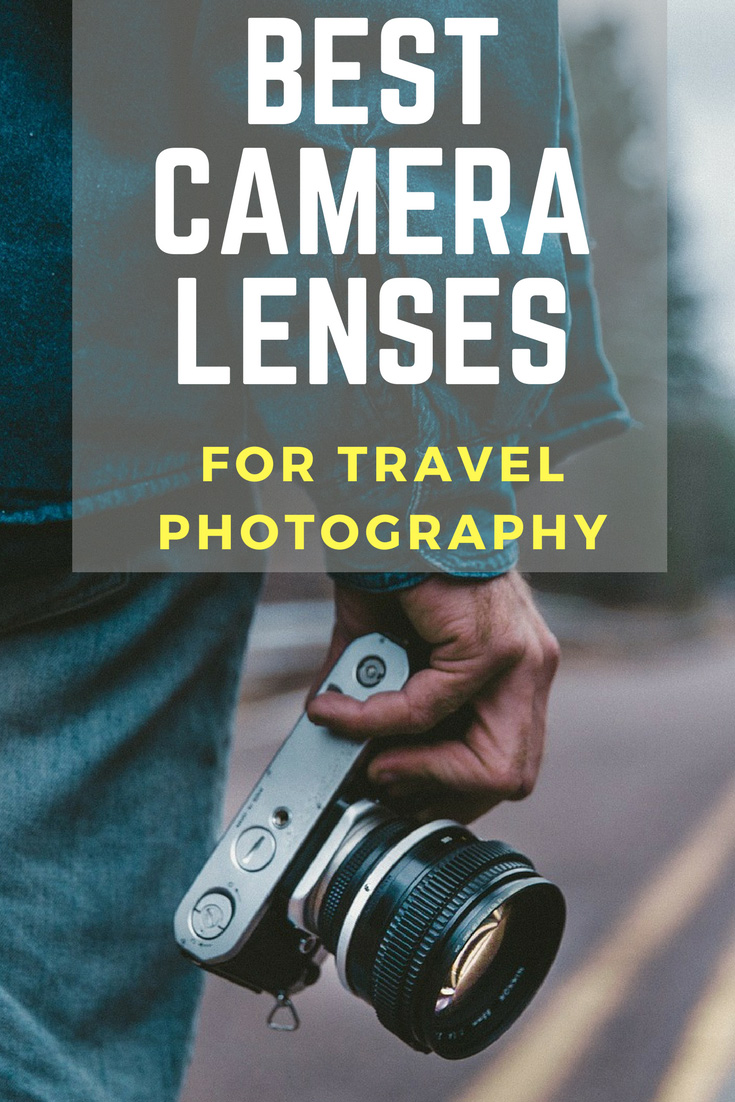 Disclosure: Some of the links above are affiliate links, which at no extra cost to you, will earn us a small commission and reduce the costs of running this site.