There is an abundance of travel websites out there nowadays. Since 2013, we've been exploring hundreds of these resources on the internet, so we could plan our travels more efficiently.
On this page, we've listed some of the best travel resource websites that we trust and personally use on a daily basis. They can help you organise your travels better, whether it's a short trip or a long-term adventure.
We've created this list for free, but some of the links on this page are affiliates, which means by using any of the services or buying a product through our site we'll get some commission that will help us to run this website, at no extra cost for you.

ACCOMMODATION


OVERLAND TRAVEL


TRAVEL MOVIES


TOUR COMPANIES


TRAVEL INSURANCE


TRAVEL BLOGGING


PHOTOGRAPHY


DIGITAL NOMADS


FLIGHTS


TRAVEL BOOKS


TRAVEL CLOTHING


VOLUNTEERING


ACCOMMODATION
If you prefer a more local experience, over hotels and with a touch of home, than definitely look for your accommodation via Airbnb. It's an online booking platform where owners share their places with travellers, although nowadays you can get a room, apartment, house, a castle, or an island solely to yourself since the owners tend to live outside the rented premises. If you're new to the website, get a $35 off for your first booking with Airbnb.
A great hotel booking website specialising in accommodation in Asia, although you can also book a hotel in Europe with them. We've been using Agoda for our travels in Southeast Asia ever since we hit the road, and we've always found some great deals here.
Plus, you can collect points for reviews of the hotels where you've stayed, and earn additional free accommodation. Check out their mobile booking app, which is awesome for a quick booking at airports, and train and bus stations, in case you arrive somewhere without a place to stay for the night.
Private Upgrades is a luxury travel club with more than 20 years of experience in providing luxury accommodation with over 2000 hotels worldwide. They provide their members an added value on hotel bookings. Discounts, FREE hotel credit, VIP benefits, and much more.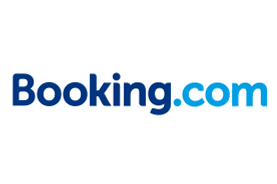 Another booking service for hotels of various budgets all around the world. We love their user-friendly website, as well as the option to cancel your booking with no cost. The site is great for booking hotels and hostels in Europe.
Note: don't be surprised if you book your room through Agoda.com and you receive a confirmation from Booking.com. The same company owns both of the booking websites, and bookings of accommodation in Europe via Agoda.com are managed through Booking.com. Generally though, you'll find better deals for accommodation in Europe on booking.com.
This is an excellent option for accommodation for those who prefer a slower travel mode, and love connecting with local culture. Ever since our first housesitting assignment in 2015 in Brighton, we've loved it! TrustedHousesitters is an online platform, which allows you to find an owner who is looking for a responsible person to look after their house, garden and often pet(s), too.
There is an annual fee for using the website. We've been using the site since 2015, and we can swear by it. If you're new to housesitting, use this link to register to get 20% off on annual membership.
You'll find some good last minute deals here, and if you're a frequent traveller, you might like their reward program where after 10 bookings, you get one free night (at the average price of your former bookings).
If you're not sure through which booking site to book a room, try HotelsCombined. It's a huge metasearch engine with over 2 million deals from hundreds of travel sites so you'll be able to compare the prices and pick the best deal.
TripAdvisor is the world's biggest travel site known for reviewing restaurants, attractions, tour operators, and other travel related services. You can actually instant book a room through Trip Advisor now. The search engine has basic filters, although we found that the one for different neighbourhoods is limited compared to the major hotel booking sites mentioned above.
In case you love staying in hostels, this is the right platform to book your accommodation while traveling. One of the benefits is an online profile that can help you receive discounts at certain hostels, and excellent reviews that help you choose the best hostel for your travel style ie. large social hostels, small locally run hostels, even hostels with specific niche clientele (surfers, dancers, climbers, runners).
This is a huge travel community of hospitality and service around the world. The great thing about Couchsurfing is its focus of bringing people together through hosting at someone's home. The main idea of the site is to exchange travel experiences, explore and live like a local, and possibly learn some new skills from your host or maybe teach him or her something you're good at.
We've been using the platform since 2008 both as hosts and guests. Hosting in a private home is usually free. However, never consider it as totally free accommodation, because it wouldn't be fair to people who welcome you at their place and dedicate their time and money (toiletries, food, water and electricity expenses) to misuse their hospitality and treat their home as a hotel. Instead, you can cook a dinner for your host, bring him/her a bottle of wine, a nice bag of tea, clean up the kitchen in exchange for accommodation.
TRAVEL INSURANCE

We've been using True Traveller insurance since 2013 and have always been very happy with the conditions and their customer service. Their claims are fast, and communication with the staff was always very efficient; they also backed us up many times in Southeast Asia.
True Traveller is for UK and other European citizens. You can customize the package you want to pay for according to your travel style, destinations, and pay extra for some adventurous activities, electronics, and luggage.
We've always received the refund within the time they claim to proceed. You can process the refund claim via email. Just keep all your receipts, police and hospital reports so you can scan them and email them to the claim service which should settle all claims within 10 working days.
World Nomads it's one of the top well respected travel insurance companies in the world, and covers a bit more than True Traveller, but is also more expensive, and that was the main reason we opted for True Traveller.
FLIGHTS
This is the first place where we look for the flights when planning our trip. Easy navigation, a graph showing you the rising and falling prices of flights, and the fares are probably the cheapest of all flight search engines.
A fantastic tool to search for your flights. You enter your departure point and date, and Google Flight will show you a map of the world with destinations and prices that fit your budget. It's got a minimalistic interface and the fastest return of results.
User-friendly service to look for a flight with lots of filters. What we miss here are the flight details and in-flight amenities that are included on other websites. Good search results for flexible dates and country-to-country trip without a specified city destination.
One of the best and most popular search sites for finding great flights. Its handy flexible search feature gives you an option to print it, save it, or email it. It offers some really good fares.
OVERLAND TRAVEL

Fantastic and inexpensive private car service. You'll need to sign up to be able to use the app on your smartphone. Uber allows you to book the nearest private driver who will pick you up usually within a few of minutes, unless there is a bad traffic jam. Thanks to the app you'll be able to track your drivers approach to pick you up.
You'll set up your means of payment when registering (either through a credit card or your PayPal account), so the ride is basically cash free. You can always review a driver, and he/she can do the same for you, too.
If you're a European citizen (or an official resident) and you plan to travel around Europe by train, then consider an Interrail Pass that can take you to up to 30 countries in Europe and over 40,000 destinations. You can pick either a single country pass, or a Global Pass that allows you to travel up to 30 days to as many countries in Europe as you want. There are always some good sales on their official website, so make sure to check it for more updates.
We travelled around Europe with Interrail for two months, and we had a blast. We got to visit some popular metropolises as well as small villages we had never heard of. Note: even if Interrail is predominantly a train pass, you'll also get special offers on some bus services and ferries.
Eurail is the "twin" of Interrail, but for non-European citizens. If you are a non-European resident, but you can prove your residency in Europe, you can use Interrail instead. Eurail offers a Global Pass for traveling to 5 or more countries, a pass to one country, or a so-called Select Pass with which you can use to travel to 2, 3, or 4 bordering countries. Note: similarly to Interail, you can also use the pass for some buses and ferries. Get your pass
If you are looking for private chauffeur service, highly professional limousine service, or a affordable black car service in Zurich or Basel, at the best prices, then you are in really good hands at Traserbas, because your satisfaction is our success. Whether Zurich airport transfer, Basel airport transfer, standard taxi services, private day tours, and many other private transportation services with limousines, vans, and minibusses. We offer business class, corporate executive, luxury, VIP, and standard vehicles.
This is a great coach operator providing long-distance services in England, Scotland, Wales, Ireland, as well as in other European countries. We use the company every time we travel within UK, and whenever we need to get from London's airports to the city. From UK there are over 450 destinations across Europe.
One of the top car rentals companies with over 4000 locations in 105 countries around the world. Great thing about Sixt is that you'll find them in many international airports which will make your trip easier.
Crossing the USA overland on your own pace has never been easier. Pack your luggage, camping gears, and rent an RV to experience the freedom of travel. Do it with the pros, and use the RVshare rental company.
They are the largest and most trusted US based RV rental platform offering a wide range of RVs including Travel Trailers, Luxury Class A Diesel Pushers, Class B Camper Vans, and Class C Motorhomes.
One of our most favourite travel-planning sites. We use it whenever we want to know how to get from point A to point B. The website tells you which kind of transport is possible to use, how long separate trips would take, and it also tells you an approximate price for each kind of transport you'd use. Just perfect.
A "train Bible" for everyone who plans a train trip anywhere in the world. This is the first site we go to when planning to travel by train. We always find information we can trust here. It's full of very helpful tips on where to book tickets, or how to deal with train transport in developing countries. Highly recommended website for train travel!
TRAVEL BLOGGING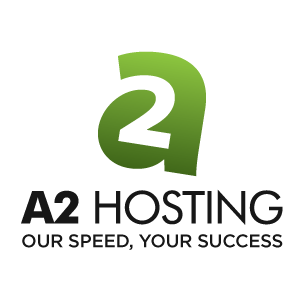 We hosted our blog at BlueHost for 2 years and it was a nightmare. Frequent and long downtimes, unprofessional and inexpert customer service with long waiting queues. Finally, we switched to A2 Hosting and everything has changed. We are really happy with this hosting service, and they have very competitive prices and excellent customer service. We highly recommend them if you are starting a travel blog.
ConvertKit is absolutely the best e-mail marketing provider for bloggers. It does have a possibility of auto-responders and segmentation, which is great if you're going to take your mailing list seriously. Don't make the same mistake we did and start your mailing list with MailChimp. You won't find the advanced options important for email marketing that we've mentioned above. You'll pay monthly fees with ConvertKit compared to MailChimp that is free, but your options with MailChimp will be severely limited.
A website where you can find thousands of high quality themes. We've purchased our themes here, including Impreza, the theme we used for years for this blog. For each theme you have 6 months of support (that is renewable) and always with the newest updates. You can also find hundreds of premium plugins to extend the functionality of your blog.
This is the opt-in plugin we use for our blog. With one single plugin you can have all the forms you need: Lightbox, ribbon, in-line, slide-in and many more. It also features an advanced A/B testing that will help increase your conversions. You can integrate the plugin with all e-mail auto-responders on the market. You can buy a single or multiple site license and you pay only once. It is not a recurring annual payment like other opt-in plugins out there.
We love this tool for keyword researches. You can find the best long tail keywords for your articles, sort them by volume, CPC and PPC, and get an evaluation on how easy or difficult it is to rank a specific keyword. You can analyse the trending keywords in the last 12 months, and organise them in lists. There is a free version, which allows you to try the tool, but you'll have a limited number of searches per day. We have the basic package, and we pay annually so that we can receive a 50% discount.
Awin (formerly Affiliate Window)
If you want to start earning money with affiliate, this is one great platform to start with. Some hotels, transports, apparels, airlines have their affiliate programmes with Awin. Just register and request access to the companies of your choice. Awin makes it easy to implement the links in your posts with their excellent 'link builder.'
Once you bring your blog to the next level and start to work on the marketing of your site, Tailwind will become your big friend! We've been using the website to schedule our content on Pinterest for years, and it gave us very helpful actionable analytics. Click on the button below to get your 1st month for free.
If you are learning SEO and you want to track the keywords of your posts, this is an excellent tool. You can use it for rank tracking, backlink analysis, competitor analysis, and also site audits, so you can discover which errors are affecting your blog and fix them.
TRAVEL BOOKS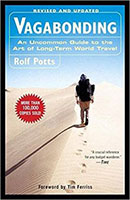 An absolute evergreen for everybody with an independent spirit and a zest for traveling. If there is one book that gave us the courage and confidence to take the risk and hit the road indefinitely, then it's certainly Vagabonding. The book will guide you through the process of preparation for your short or long term travel, and you'll find suggestions of how to adjust to your new life on the road, how to finance it, or how to re-adjust to your life when you're back from your travels. A must read for all who are planning to set off on a travel adventure! >>> BUY FROM AMAZON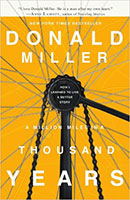 Although this is not entirely a travel related book, it's an inspiring autobiography that will show you how to turn your life into a great story. We read the book while getting ready to quit our jobs and start a new life from scratch. Muller's book will be a spot-on support in case you're looking for the best way to embrace your skills and turn your dreams into reality. No matter if you decide to do it on the road or while keeping your current job. >>> BUY FROM AMAZON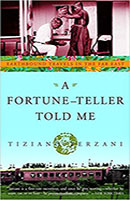 The incredibly engaging story of Tiziano Terzani, an Italian journalist who travelled across Asia without taking any flights after a fortune-teller in Hong Kong warned him to avoid flying at any cost, otherwise he'd die. Did Terzani follow the advice of the wise man? We'd spoil a lot by telling you the answer, so you better find out for yourself. >>> BUY FROM AMAZON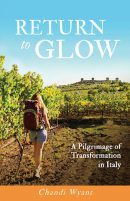 Weakened by her recent traumatic illness and divorce, Chandi Wyant walks over the Apennines, through the valleys of Tuscany, and beside busy highways on her 425-kilometer trek for 40 days. Return to Glow chronicles this journey that is both profoundly spiritual and ruggedly adventuresome. This transporting tale invites readers to discover their own inner glow by choosing courage over comfort, and following their heart. >>> BUY FROM AMAZON or on Chandi's website.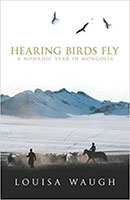 A passionate personal story about a woman who decided to leave the capital Ulan Batar, and experience the real Mongolia in a remote village, where she taught English at a local school. Through her eyes and very open writing, you'll be able to see the lives of locals, learn about their nomadic lifestyle, and see how a western can adjust to it, or not. >>> BUY FROM AMAZON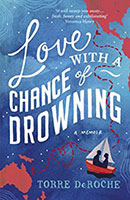 Would you give up your comfortable city lifestyle, jump on an old boat and sail through Pacific facing your terrifying fear of deep waters so you could stay with a man you've just fallen in love with? Well, Torre De Roche did, and she tells her story in a straightforward black-and-white manner so you can experience a big dilemma and a once in a lifetime adventure with her. >>> BUY FROM AMAZON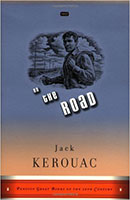 A classic. This book has motivated lots of people to hit the road, or at least get that zest to explore unknown places around your home. Kerouac ventures across America with his companions. An inspiring novel about free spirit, jazz, adventure, loneliness, drugs, escapes, and returns. >>> BUY FROM AMAZON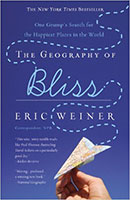 In pursuit of finding the secret of happiness, Weiner investigates the reasons why people are more happy in some places than in others. Is it the abundance of cash, freedom of speech, or a sunny climate that determines our happiness in the countries we live and travel to? >>> BUY FROM AMAZON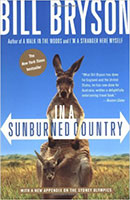 If you want to travel to Australia and get know its people and nature without stepping outside your door, grab this book. Bryson will bring you to Australia through his curious observations and funny and informative notes. If you were deciding whether it's worth to make it to this far-flung continent, Bryson will surely convince you to do it. >>> BUY FROM AMAZON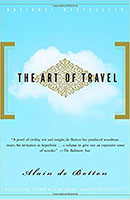 We all might search for books and guides that will help us decide where to go, but have you ever wondered why you travel, what drives you to certain places, and how to make your short- or long-travel more exciting? Alain de Botton will tell you why and how, in an entertaining and original way. >>> BUY FROM AMAZON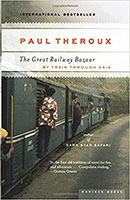 A classic in the travel-writing genre. Theroux's four-month train trip from London to Asia as told through his beautiful travelogue is full of witty observations, dialogues, and vivid descriptions of places and sites. >>> BUY FROM AMAZON
TRAVEL MOVIES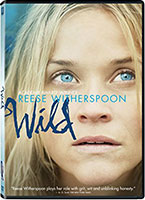 The touching biographical adventure of Cheryl Strayed, a divorced woman who decided to walk off her pain on the Pacific Crest Trail. It would be a huge spoiler if we told you the plot, but if you feel like being on a life crossroads, coping with breakdowns, or just looking for a good travel movie, Wild, will fix it all. You can also read an original book version of the movie, which is equally incredible. >>> BUY FROM AMAZON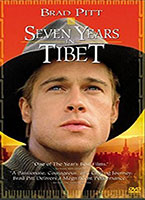 An autobiographical drama that will take you to Lhasa, Tibet. When two Austrian mountaineers escape prison in British India (currently Pakistan), they end up in the house of a diplomat who accommodates foreigners. Later on, one of them becomes the 14th Dalai Lama's tutor in science, geography, and Western culture. >>> BUY FROM AMAZON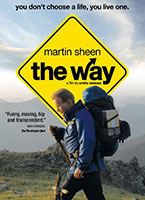 Tom's estranged son Daniel is killed in a storm in the Pyrenees while walking Camino de Santiago in Spain. The father travels to retrieve his son's body, but in the end he decides to walk the same route carrying Daniel's ashes with him. In the beginning the path seems to be full of grief and sadness, yet eventually evolves into a meaningful journey when Tom meets other hikers who share with him their own moving stories. >>> BUY FROM AMAZON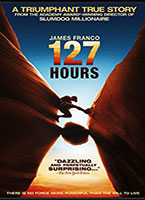 A thrilling story of a canyoneer, Aron who is unfortunately trapped in a slot canyon in a deserted area of the Blue Canyon in Utah for 127 hours. He battles survival and the injury of his arm, that he eventually manages to amputate himself solely with his outdoors equipment. Watch the movie to see whether he is saved, and how he keeps his sanity during this dreadful experience. >>> BUY FROM AMAZON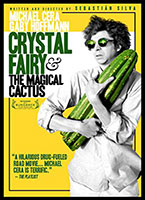 A comedy about a Chilean trio of friends who decide to experience the magic of the San Pedro hallucinogen. They are accompanied by Crystal Fairy, a young American girl who tests patience of the group along the way. They all try the magic potion from a stolen plant on a secluded beach, which ultimately brings them closer after numerous quarrels. >>> BUY FROM AMAZON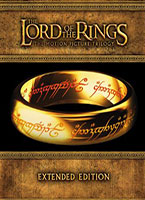 "Not all those who wander are lost". A line that has become a classic motto for wanderlusters and adventure seekers that was adapted into a world-famous movie. Magic, mythology, hobbits and the power of fellowship; that's what you'll find in one of the biggest film projects ever. >>> BUY FROM AMAZON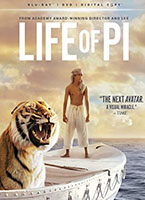 The incredible story of Pi, a 16-year old Indian who survives a shipwreck while he's moving with his family to Canada. The young boy appears on a boat with some of the animals from the zoo his father owned. The voyage turns into the wild adventure of a brave survivor who has to re-invent his story when insurance agents question him after he reaches the coast of Mexico. >>> BUY FROM AMAZON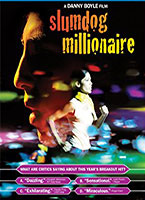 The world-famous adaptation of the novel, Q&A by Vikas Swarup. The intriguing story of an 18-year-old Indian, Jamal who takes part in the Indian version of "Who Wants to Be a Millionaire?"
Jamal was raised in a slum in Mumbai, therefore the fact he knows the answers to every question in the contest looks suspicious, and he is taken by the police when he is one question away from the final prize. After he is tortured by the police and explains how is it possible he was able to answer the questions, he is allowed to return on the stage and finish the contest. Will he get the grand prize? Check out the movie to see! >>> BUY FROM AMAZON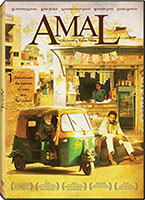 Amal is a warm-hearted rickshaw driver in New Delphi who never rips off his customers. One day he witnesses a terrible accident when a female beggar who stole the handbag of his customer, is hit by a car while she is running away from him. Amal visits the girl in the hospital, and he also starts taking care of a humble man who turns out to be a billionaire who eventually leaves all his property to Amal. But, is modest Amal going to get the wealth of the rich elder? Watch the movie to find out! >>> BUY FROM AMAZON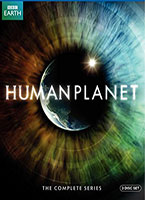 An impressive documentary TV series produced by BBC. The main focus is on the relationship between humans and different natural environments like deserts, tundra, jungles, rivers, mountains, but also cities— where you see how a man tends to control urban nature. >>> BUY FROM AMAZON
PHOTOGRAPHY
TRAVEL CLOTHING
We've been shopping at Kathmandu ever since we discovered the brand while living in the UK. Excellent choice of travel clothing and outdoor equipment, high quality and very reasonable prices.
If you want to pamper your feet so that can bear long walks, go for Vivobarefoot. Cool minimalistic design of male and female models, comfortable material, focusing on running shoes.
This is one of a few brands we've been loyal for years. Our North Face carry-on backpacks have been serving us incredibly well for 4+ years. Gianni can swear by his convertible trousers that dry fast, and are good for traveling in hot climate. We travel with North Face light fleece jumpers that keep us warm in cold European winters, too.
We cannot imagine our travels without the products of these guys. Super comfortable shoes suitable for city walks, hiking, and they've updated recently the female models that match well with skirts and dresses too.
TOUR COMPANIES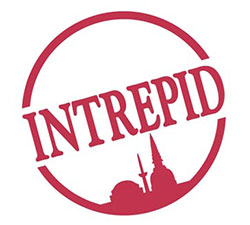 A responsible tour company offering travel itineraries in more than 100 countries. Intrepid Travel's trips are organised in small groups, with a focus on local experience. (They were the first travel company in the world who stood against elephant rides!)
One of the top tour operators in the world with a central focus on ecotourism and sustainable travels. G Adventures provides tours in over 130 countries around the world, and since 2016 they've partnered with The Jane Goodall Institute to create 20 itineraries with their main aim to bring awareness to wildlife-friendly tourism.
A unique travel company that will show you a place from a very local perspective. They offer private guided tours lead by natives or experts who've been living in the city for years and know where to bring you so you can avoid classically touristy sights. As their motto says, Context Travel is for "the intellectually curious traveller". We experienced Venice with a docent (that's what the company calls their local guides), which was a great way to experience the city from a different perspective.
This international social enterprise platform combines experiential travel with social impact. On their website, you can pick a half-day or multi-day trips, the revenue of which will support local communities and non-profits.
DIGITAL NOMADS
VOLUNTEERING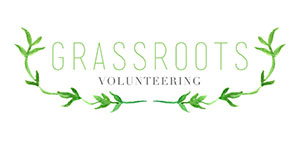 A great resource website that will help you to locate community-based organisations looking for volunteers. You can also search for small businesses all around the world that need your support. The website is full of details that will help you decide who to support.
Probably the best database to look for a host where you can volunteer. Helpx's standard arrangement is to work four hours per week in exchange for food and accommodation. You pay 21 USD for a 2-year membership.
Similarly to Helpx, WorkAway offers a list of hosts from all around the world. Compared to Helpx, the 2-year membership is a few more dollars, and the site is not as user-friendly. In any case, t WorkAway is still a great platform to look for volunteering opportunities.
WWOOF is a platform with a work exchange concept that focuses on learning about sustainable organic lifestyles. Compared to the previous two websites, WWOOF is more suitable for those who love getting their hands dirty on a garden or on a farm. The con of the site is that you'll have to register in different WWOOF databases and pay a fee for each country where you want to volunteer.