Tampa is the third-largest city in America's sunshine state, Florida. Digital nomads may love the city because of its incredible weather, outdoor beauty, and growing economic opportunities. If you will be living or visiting Tampa as a digital nomad, you will have to choose an airport for your arrival and departure.
Tampa Airport is your best bet, especially if you come from outside the United States. Getting around airports is challenging, particularly after long flights. You can be sure you will not be the only one walking around in confusion at Tampa Airport.
The following is a guide to help digital nomads navigate Tampa Airport with ease: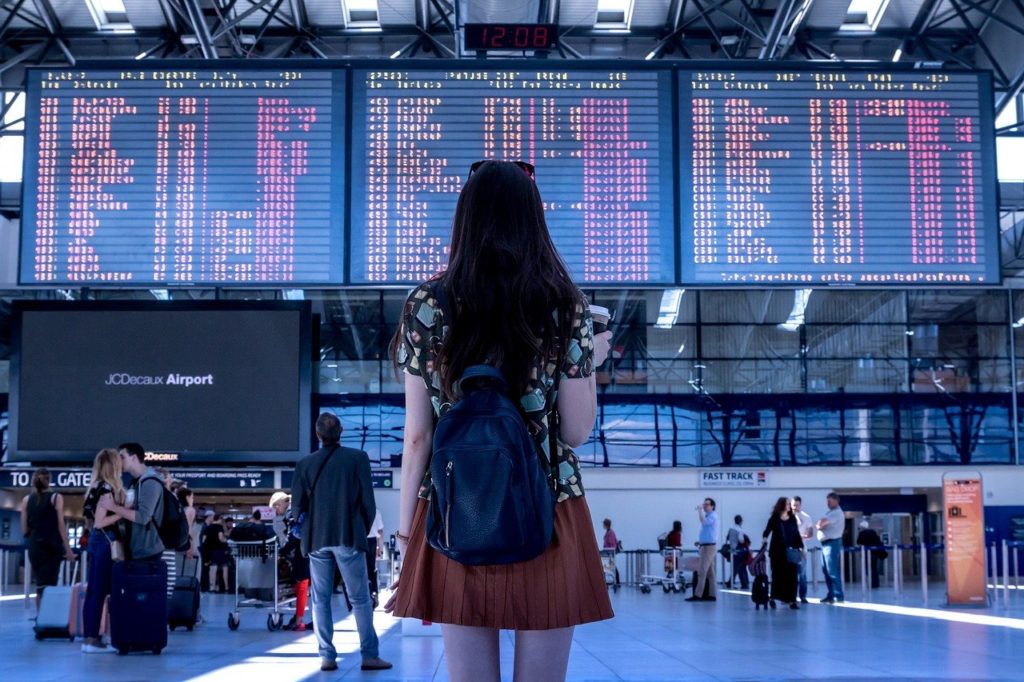 Get The Airport Map
Like any other unknown area, if you want to know Tampa Airport better, you should use a map. There are information kiosks and boards all over the airport. Visit one of them and ask them for an airport map.
The map is clear and informative about all aspects of the airport, including how to get to any of the airport's amenities, where to find food, boarding gates, and more. Knowing the airport's design is essential to navigating and avoiding wasting time.
Moreover, the airport's design is magnificently simple as it reduces the distance passengers have to travel through the airport.
Real-Time Information
It helps to have real-time information on what is happening at the airport. Such data will be particularly helpful if you are late for your flight. iFly has such information on Tampa Airport. Real-time updates can give you a clear picture of what is happening at their airport, allowing you to plan accordingly.
Digital nomads move around a lot, which means dealing with many airports. To have an easier time navigating Tampa Airport in Florida, you should pack light, use the airport map, use the shuttle, get real-time information and make plans for special services. Tampa Airport is one of the best airports in the state, so knowing how to navigate it will make travel to and from Tampa a pleasure.
Use The Shuttle
If you want to have an easier time navigating Tampa airport, you must make early transportation arrangements. Depending on your stay in Tampa, you can drive your vehicle to the airport and choose short-term or long-term parking. However, the Tampa Airport's shuttle is the best option for transportation in and around the airport.
It is affordable, reliable, and timely, which is what you want from airport transport. Using the shuttle, you do not have to travel to a foreign airport or pay parking fees. Compared with other forms of transportation, the Tampa Airport shuttle is the most convenient and economical choice.
Special Services
To more easily navigate Tampa Airport, you should consider any special services you may require as a traveler. If you have a pet, arrangements will be made for their travel. Call ahead and find out what services the airport can offer you about your pet. If you have a disability, contact Tampa Airport and ask for assistance.
You may need a wheelchair or help with your luggage. The sooner you ask about the special services available at Tampa Airport, the easier it will be to have them fulfilled and have an easier time passing through the airport.
More travel inspiration
Pack Light
If you want to have an easier time going through Tampa Airport, you should pack lightly. Digital nomads should be experts at light packing because of how often they move around, but many are not.
There is substantial traffic at Tampa Airport, so you want to go through airport security as quickly as possible. Light packing increases the chances of passing swiftly through security as there is not much to check, and even if you have to unpack, it is still more straightforward. You will not have to do as much walking and carrying luggage at Tampa Airport as in other airports. There are no luggage lockers at the airport, and you must hire a rental trolley.