Heading to Spain and need more advice on escaping the city jungle? Read here about best day trips from Barcelona focusing on active outdoor activities, nature, culture and beaches.
If this is going to be your first time in Barcelona, and you want to see the city from the perspective of a local who can bring you to some lesser-known, yet beautiful spots, who can show you where to taste delicious food for a reasonable price, or take you down a secret path in the forest to see some amazing views that aren't in the guidebooks, then consider booking a trip with a local.
This way you'll avoid unbearably big groups with boring tutoring about the history of a place, and then being taken to eat in overpriced restaurants made for tourists.
If you want to experience fun and interesting things to do in Barcelona, we highly recommend checking out Withlocals. They are a reputable tourism platform that specialises in connecting people with places through genuine experiences provided by locals.
Whether you're a nature lover, beach bum, or an urban enthusiast, you'll be able to enjoy Barcelona with a native who knows the area very well, who will spend some quality time with you in a small group or on a private tour, where they can answer all of your questions and adjust the itinerary accordingly.
Now read more about the day trips from Barcelona with suggestions as to which of them you can do independently or with a local tour guide.
Best day trips from Barcelona
We've divided the trips from Barcelona into three unique interest catagories.
Easy nature exploring day trips from Barcelona
Best unknown beaches
Who hasn't heard about the famous beaches in Barcelona and Sitges that can get super crowded in summer? But what if we told you that there are more beautiful and less packed beaches not far from the city?
Local guide, Jerome from Withlocals can pick you up at your hotel, take you to this sandy paradise where you can visit a botanical garden and a castle and get back to Barcelona the same day.
Telling you the names of the beaches would be a spoiler. Check out the latest prices of the Costa Brava Hidden Beaches Day Trip and get in touch with Jerome for more details.
Have a walk INSIDE an inactive volcano
Sounds bizzare, right? Nevertheless, stepping inside an inactive volcano is possible, and it's a great outdoor adventure. Get to the Natural Park of the Volcanic area of the Garrotxa and explore the area yourself or with an experienced guide.
There is a small info centre where you can grab leaflets with the all necessary information, and check the big boards outside the office where they explain what exactly happened in the volcanic area.
The entrance is free. You can leave your car in a parking lot and walk farther following the signs.
Tip: Have a lunch stop in one of the towns: Olot, Santa Pau (a lovely medieval town), or Vic.
Go sailing
Fancy something romantic? What about having a dinner on a private boat while watching the sunset?
Pick a reliable company and book your sailing trip.
Taste some of the best freshly-roasted chestnuts
Visit the chestnut farm Castanya de Viladrau and see how they roast the chestnuts, learn and taste what they produce from them: honey, cheese, flour, chocolate, jams, pasta, beer, brandy, and liquor. You can actually buy all organic products in a small shop at the farm.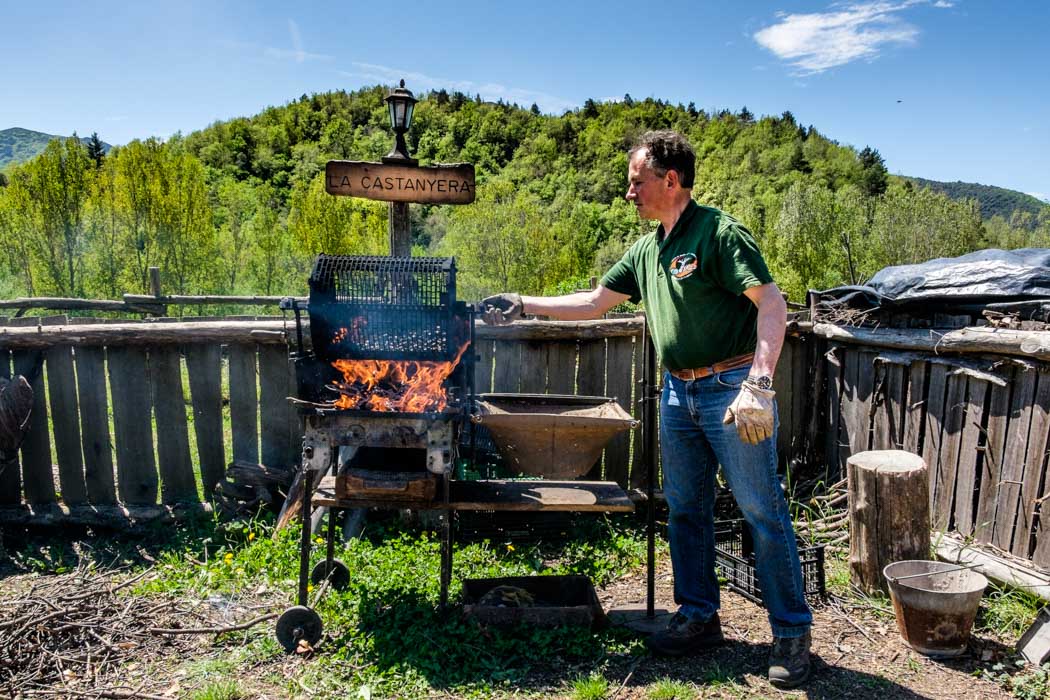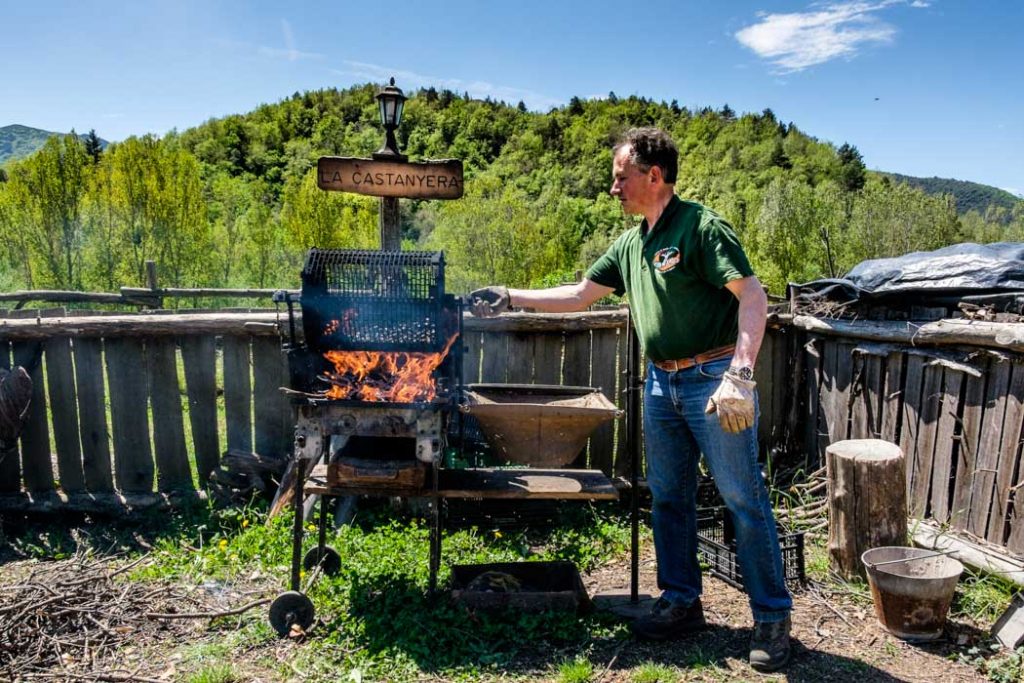 The goodies are made from the nuts collected from about 30,000ha of abandoned chestnut trees. All of the tedious work of collecting is done by nature enthusiasts from the farm as well as volunteers.
Chill out on a beach in Llafranc
We loved Llafranc and the surrounding area a lot, especially the easy and very scenic coastal walk to Calella de Palafrugell. A few beaches to pick from, just grab your towel, sunscreen, and immerse yourself in the summer sun.
Active day trips from Barcelona
If you feel the need to change from the typical historical sightseeing, art, and night life in Barcelona, here are our suggestions on how to spend your vacation in Barcelona in a more active way while enjoying some outdoors in Spain.
Hop on a bike and go wine tasting
A glass of wine in a tapas bar is never the same as a glass in a winery. Learn the story of the bottle you're drinking from. Absolutely recommended for wine lovers, couples, and small groups. Do it with a native guide who brings you to some small and cozy wineries where you can enjoy good wine and learn more about its production.
Night hike to the Mountain Tibidado
Why at night? Because you'll be able to get some spectacular views of the city of Barcelona and perhaps spot some nocturnal wildlife, if you're lucky. For this kind of trip, we suggest going with a local who knows the place, who'd start a night hike with light tapas, and bring you to the best viewpoint and show you the wildlife.
On the way up, stop by at the Collserola natural park. Or, if you'd prefer spending more time enjoying the park in the daylight, just stop by during the day.
See the stunning views in the Cap de Creus Natural park
Soothing serenity, blue horizon, and a green oasis. That's what you can expect from the Cap de Creus. The place is just magnificent, and has became one of the highlights of our cycling trip in Costa Brava.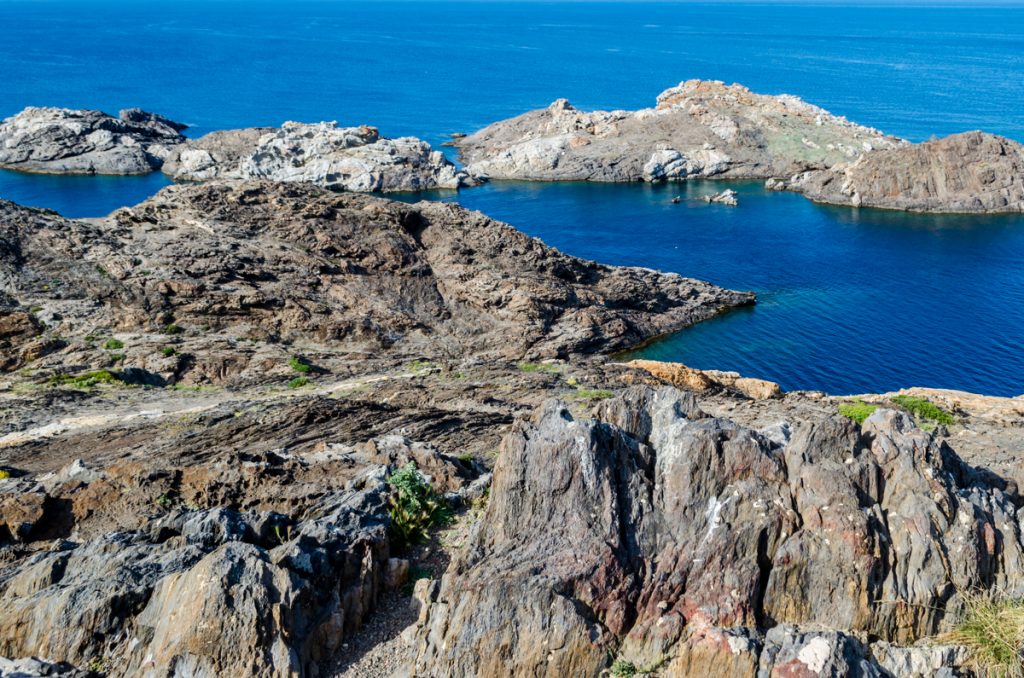 You can explore the area around the lighthouse and get lunch or a beer in a small restaurant on the top, or you can park your car and hike around for a couple of hours. Both options will reward you with awesome views.
Montserrat Mountain
One of the top choices for day trips from Barcelona! You'll be amazed by the views, and if you've ever been in Meteora in Greece, the impresiveness of Montserrat will feel kind of similar. Hike around the peculiar rock formations, and don't miss out on visiting the Montserrat Monastery.
Planning a cycling trip in Costa Brava? Read our articles:
Cycling in Costa Brava: All You Need To Know To Plan Your Trip
The Best Cycling Itineraries in Costa Brava and Girona Pyrenees, Spain
Culture exploring day trips from Barcelona
Not an outdoor person? Well, Spain has so much to offer for culture and history lovers. Here are our tips for pleasing your artistic soul.
Visit Dalí Museum in Figueres
Quirky and impressive place. Very worth the visit. There are three floors with different expositions, and Salvador Dali's jewelery gallery with a separate entrance.
Explore the magic of a historical town of Girona
Make sure you don't skip this one. Girona emits incredibly positive vibes and is full of mysteries. The only way to grasp it is to roam around the town early in the morning and late night, when the streets and square whisper their ancient stories. Visit the Square of Independence, walk up to the town walls, and explore the Jewish quarter.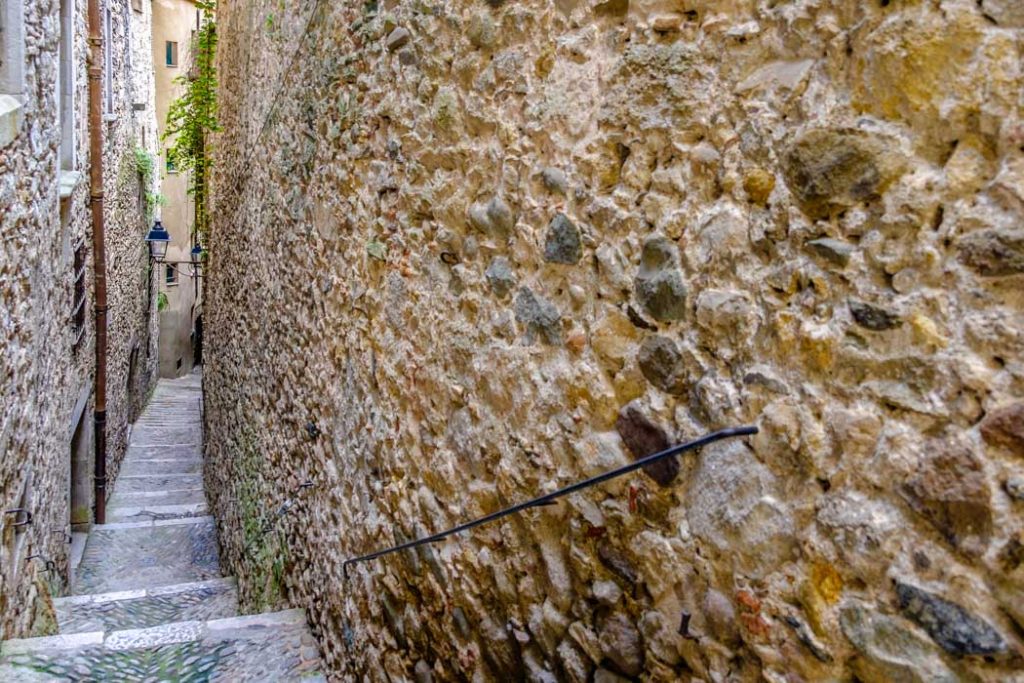 Visit Montjuïc castle
Grandios and majestic. The Montjuïc castle a former military fortress from the 17th century. The place memorializes some harsh repression and executions, and nowadays you can visit the castle and the military museum here. It's also one of the best viewpoints of Barcelona.
Visit the unique mikveh in Besalú
It's a Jewish purification bath, accessible only with a local guide from the tourist office. This place is magic.
Learn about the colonial houses of Begur
Begur might be well-known for its beaches, but we suggest exploring its historical buildings in the centre as well. Many locals emigrated in the late 19th century to Cuba, and after they came back to their hometown, they invested in their houses and businesses. Come and see how a simple town of fishermen and pirates transformed by emigrants who returned from the overseas.
Visit lesser known Gaudí Crypt in Colònia Güell
Admirable architectural work of Gaudí. You don't want to miss this one, especially if you visit Barcelona with a purpose to see the maestro's art.
That's all for now, folks! Hopefully we've inspired you to get outdoors and explore more places around Barcelona.
If there is anything else you'd love to add into the list, please leave a comment below. We'd love to hear from you!
Come and join Nomad is Beautiful Travel Community on Facebook, where you can share your travel tips, or ask for help to other fellow travelers.
LIKED IT? PIN IT!