The allure of luxury travel isn't just about reaching a destination- it's about the experience itself which might include travelling in aviation jet. From the moment you begin your journey to the memories you forge, every aspect plays a pivotal role.
Types of Luxury Rentals
For travelers with a penchant for the finer things in life, luxurious vacation rentals offer an unmatched level of comfort, privacy, and style.
Hotels
The quintessential mark of opulence. Luxury hotels, often belonging to the creme de la creme of hospitality like the Four Seasons or the Ritz-Carlton, redefine extravagance. With these esteemed chains, you're not just booking a room; you're reserving an experience.
Guests can expect an array of personalized services, ranging from dedicated concierges, who might book you a last-minute reservation at a Michelin-starred restaurant, to decadent spa sessions that pamper both the body and soul.
Sumptuous suites, rooftop pools, and fine dining are only the tip of the iceberg when it comes to the amenities these establishments offer.
Villas
The epitome of seclusion and grandeur. Villas cater to those who want to break away from the usual hustle and bustle, promising privacy without skimping on luxury.
Imagine waking up in a cliffside villa in Santorini, where your morning swim is in a private infinity pool overlooking the Aegean. Or perhaps, envision a sprawling estate in Tuscany, where your nearest neighbors are rows of grapevines, and the wine in your glass is as local as it can get.
These residences offer an unparalleled combination of exclusivity, regional authenticity, and lavishness.
Apartments
Cityscapes and skylines meet luxury. For the urban traveler, luxury doesn't mean staying away from the city's heart—it means experiencing the city from the lap of luxury. Posh apartments, especially in iconic cities like Paris or New York, offer more than just a place to rest.
Picture a penthouse in Manhattan with a panoramic view of the city that never sleeps, or a chic Parisian apartment overlooking the Seine, with the Eiffel Tower lighting up your evening.
These apartments come equipped with state-of-the-art amenities and are often located in the city's most elite neighborhoods, ensuring guests are always in the epicenter of culture, cuisine, and charm.
House Rentals
Where the warmth of a home meets the luxury of a resort. Upscale house rentals are perfect for travelers who want their vacation to have a touch of domesticity, all the while being steeped in opulence.
Whether it's a modern beachfront home in Malibu, where the Pacific is your backyard, or a rustic yet refined mountain chalet in the Swiss Alps with snow-capped peaks as your morning view, these properties promise the best of both worlds.
With spacious interiors, private grounds, and a sense of ownership, luxury house rentals ensure that guests have both the comfort of home and the indulgence of a vacation.
Destinations
The world is dotted with countless destinations that cater to the refined tastes of luxury travelers. While every corner of the globe has its gems, some places have carved out a niche, making them the go-to locales for the elite and discerning:
French Riviera
Drenched in sunlight and sophistication, the French Riviera is a haven for the world's glitterati. From the art-filled streets of Nice to the red carpets of Cannes and the opulent casinos of Monaco, this Mediterranean coastline offers more than just postcard-perfect views.
Yacht-filled marinas, Michelin-starred restaurants, and private beaches cater to those with a penchant for the finer things. The charm of Saint-Tropez, with its blend of rustic beauty and high-end boutiques, makes it a perennial favorite among jet setters.
Maldives
Floating like pearls in the azure Indian Ocean, the Maldives is where luxury marries natural splendor. Exclusive resorts spread across its coral atolls offer overwater bungalows that redefine ocean-front living.
With glass floors, residents can gaze at playful fish, while private sundecks ensure that the horizon filled with a watercolor sunset is a spectacle reserved just for you.
Personal butlers, private chefs, and spa treatments accompanied by the sound of waves make the Maldives an epitome of tropical opulence.
Aspen
Nestled in Colorado's Rocky Mountains, Aspen is not just a winter wonderland but a luxury playground. The town, frequented by celebrities and royalty, offers ski chalets that merge rustic charm with modern luxury.
Picture sipping on vintage wine by a roaring fireplace after a day on the slopes, or unwinding in an outdoor hot tub as snowflakes dance around. Beyond skiing, Aspen boasts gourmet dining, high-end shopping, and a lively arts scene, making it a holistic luxury destination.
Santorini, Greece
Perched on volcanic cliffs, Santorini, with its iconic blue-domed churches and sunsets that set the sky ablaze, is a dreamy destination.
Luxury here means cave hotels carved into cliffs, infinity pools that seem to merge with the Aegean, and intimate dinners overlooking the caldera. Every moment in Santorini feels like a brushstroke on a masterpiece.
Dubai, UAE
The city of gold truly understands the meaning of extravagance. From the world's tallest building, the Burj Khalifa, to the only 7-star hotel, the Burj Al Arab, Dubai's skyline is a testament to its ambition.
Here, you can shop in malls equipped with indoor ski slopes, dine underwater while surrounded by marine life, or take a golden-hued desert safari in a luxury SUV. Every experience in Dubai is designed to be larger than life.
Each of these destinations, with their unique offerings, ensures that luxury travelers find experiences that resonate with their definition of opulence.
Get inspired:
Seasons
Every season offers its unique allure for luxury travel, serving as an invitation for exploration and indulgence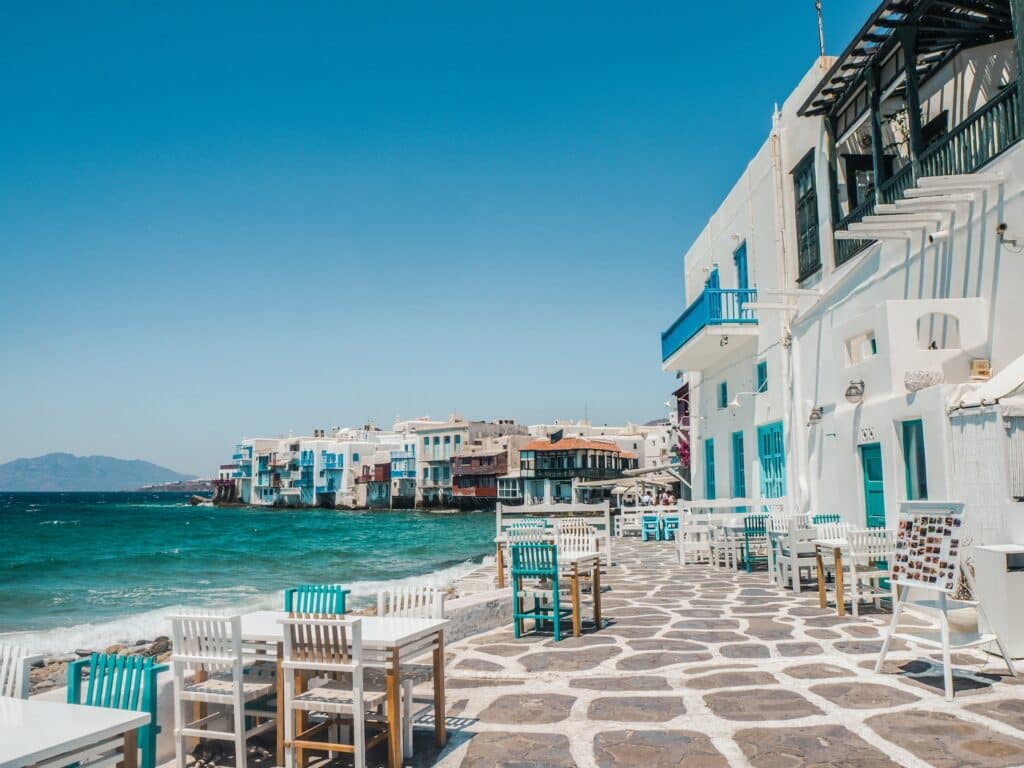 Summer
When the world dons shades of gold and blue, island paradises become the epitome of relaxation. Think of the Greek Islands with its sun-kissed beaches, Mykonos parties, or the laid-back charm of Ibiza's secluded bays.
Mediterranean villas, with their terracotta roofs and olive groves, buzz with life, hosting alfresco dinners under a canopy of stars. Beachfront luxury homes, from the Hamptons to Bali, play host to sun-seekers, allowing them to revel in private beaches, infinity pools, and sun-drenched patios.
Winter
As snow blankets the world, the mountains call out to those seeking a blend of thrill and comfort. Swiss Alps chalets, complete with heated pools overlooking snow-clad peaks, become a haven.
Aspen and Whistler ski resorts boast suites where personal butlers help you out of snow boots and into warm slippers. Imagine returning from the slopes to a grand fireplace, where you sip vintage wine or hot cocoa, the air fragrant with the scent of pine and cedar.
Spring and Fall
Beyond the peak seasons lies the serene beauty of the shoulder months.
Spring paints the world in hues of pink cherry blossoms in Japan and lavender fields in Provence. Luxury accommodations in these regions provide exclusive tours, ensuring intimate experiences with nature's rebirth.
Fall, on the other hand, is a symphony of oranges and reds, especially in places like New England. Luxury cabins here provide panoramic views of the autumn foliage, often combined with gourmet experiences celebrating the harvest season.
Pet-Friendly Luxury
For many, luxury travel isn't complete without their four-legged companions by their side. Recognizing this, many elite accommodations have rolled out the red carpet for pets.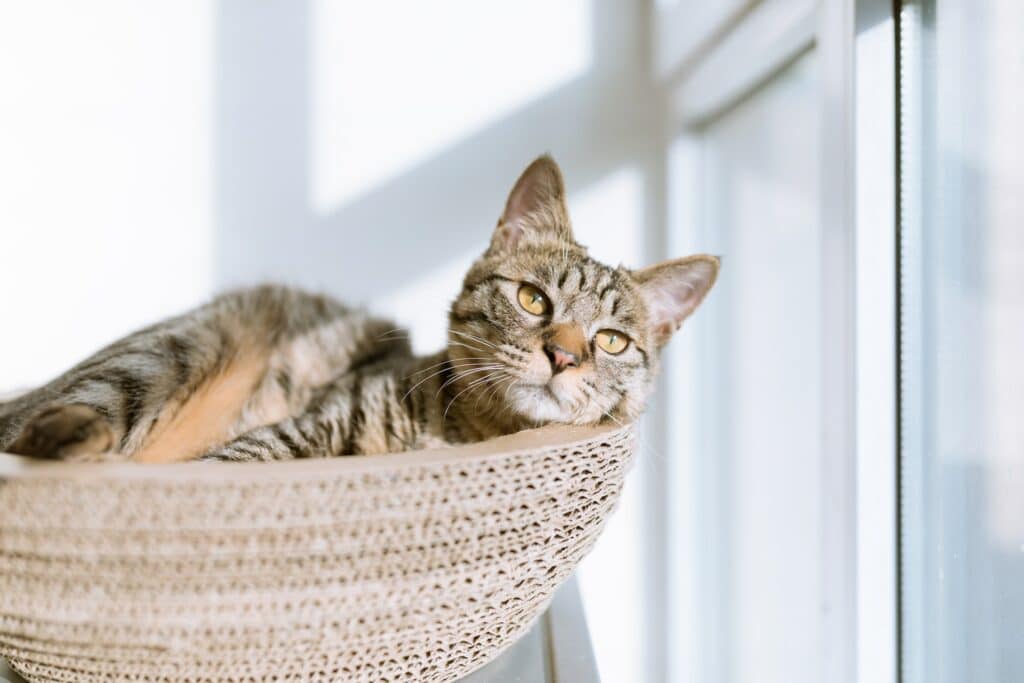 Personalized Pampering
From monogrammed pet beds to tailored menus catering to your pet's dietary preferences, luxury stays ensure that your pet experiences the same level of indulgence as you do.
Spa and Wellness
Several high-end resorts offer spa services exclusively for pets. Whether it's a relaxing massage, grooming sessions, or aromatic baths, pets get to bask in relaxation.
Dedicated Activities
Understanding that pets need their share of adventure too, some places organize pet-centric activities. Think beach playdates, hiking trails, or even pet yoga sessions.
Concierge Services
Just like their human counterparts, pets at some luxury lodgings have access to concierge services. This might include arranging for a pet-sitter, vet services, or even recommendations for pet-friendly cafes and parks nearby.
As luxury travel evolves, it recognizes the bond between travelers and their pets, ensuring that both experience unparalleled opulence and care.
Added Extravagance
For those who seek the epitome of luxury, consider services like private chefs, yacht rentals, or even helipad facilities. Combine this with cultural experiences, like private tours of historic sites or exclusive access to events, to elevate your getaway.
Conclusion
Traveling in style is not just about lavish accommodations—it's about creating unforgettable moments in exquisite settings.
Whether you're celebrating a special occasion, or simply looking to indulge, luxury vacation rentals across the globe offer unparalleled experiences, tailor-made for the discerning traveler.