We all have a different purpose of visiting India. For some, it might be incredible history and monuments that attract them greatly. Someone else considers India a fabulous food destination. Others head to this incredible land to pursue their spiritual path.
Which was my case, and I'll be very happy to tell you about my experience as a yoga trainee. It's the story of a journey that I can never forget.
Since I started practicing yoga, I always wanted to travel to India, but I was afraid to take this big step because of my studies and financially too I did not have much more than a few savings.
My decision to take a yoga teacher training in India
I made the final decision one day while reading a travel blog (which happens to be one of my favorite hobbies). I found the post of a girl also named Martina who travels alone without many resources.
She is a yoga teacher that earns a living by teaching in resorts around the world and writing about her travels for blogs and magazines.
That's when I thought "if she can, why can't I?" That moment I decided to take the plunge and started researching about yoga schools in India.
In India there are a great variety of courses with different price ranges, course durations and various yoga styles such as Hatha Yoga, Ashtanga, Yin, etc.
After researching, I contacted several schools and decided to go ahead with the one that answered me with most clarity.
Choosing the Yoga Teacher Course in India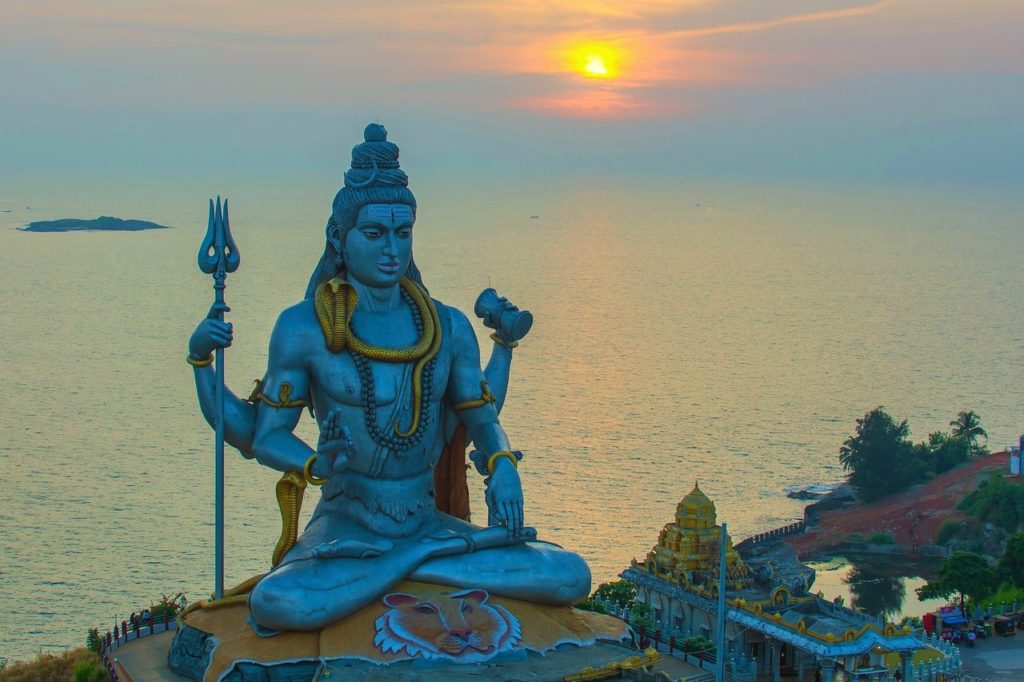 There are two places where most of the schools are located, one is Rishikesh and the other is Goa. At first, I thought Rishikesh was the best place but then I read comments that mentioned it was very crowded and noisy, so I chose this yoga teacher training in Goa.
The course consists of 200 hours and lasts for 3 super intensive weeks with classes from 6:30 am to 6:00 pm every day except Saturday afternoons and Sundays that are free.
Please note that you are not doing yoga all day since there are meditation classes, pranayama, philosophy and others as well.
Read more of our articles from India:
The yoga course in India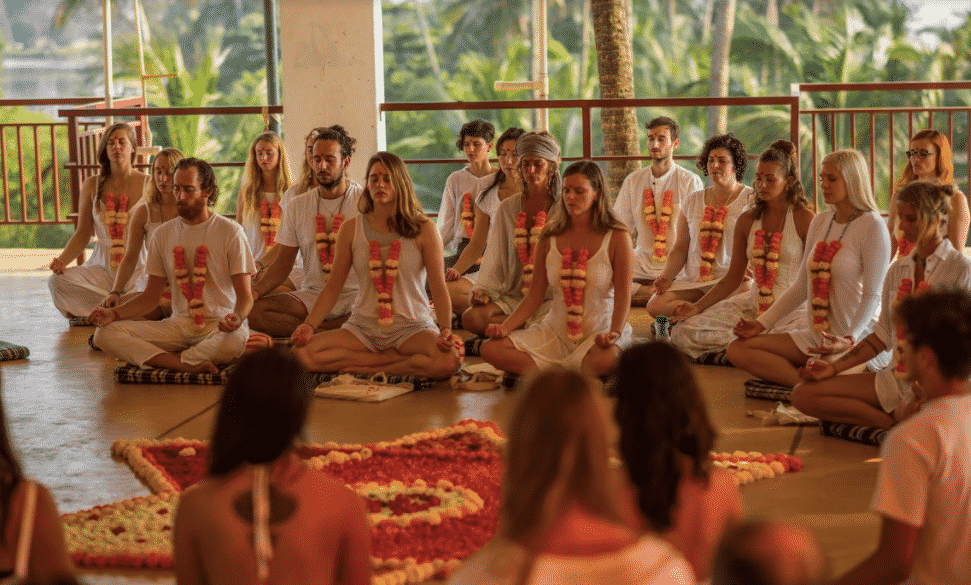 My favorite class was meditation, because the teacher was very good and the truth is that, although a very demanding course might make you exhausted, it will also make you happy and satisfied.
The first week passed quite slowly but once I relaxed, everything happened very rapidly and by the end of it I felt like a new person both in my body and my mind.
In order to learn efficiently, it is very important to have good teachers and this is what you find there. I was of the assumption that the teachers at my studio were good, but when I went to India I realized the difference.
For the Indian teachers' yoga is not a profession, it is their passion and lifestyle. Yoga in India is a way of understanding life and ever since I left the ashram, I felt a sense of peace and a security that I had never felt before.
Yoga in India
The truth is that if you take your yoga course seriously, I don't think there is any better place other than India.
You get inspired and you would want to tell everyone about your experience and what you gained out of it. Your heart opens and what once seemed like a herculean task, no longer feels so.
Now I recommend it to all the people I love, even if they are not very interested in yoga, because the experience is unforgettable. Since the time you start, you already feel the difference, as though the intensity of life has multiplied.
I have to say that for the good and bad, India constantly tests you. Sometimes it can be a little irritating that things don't work as per your expectations, but I also understood that it is better to relax and let go of anger and things that cannot be changed. That is something I used to put a lot of effort into but now it comes naturally to me.
Life in Goa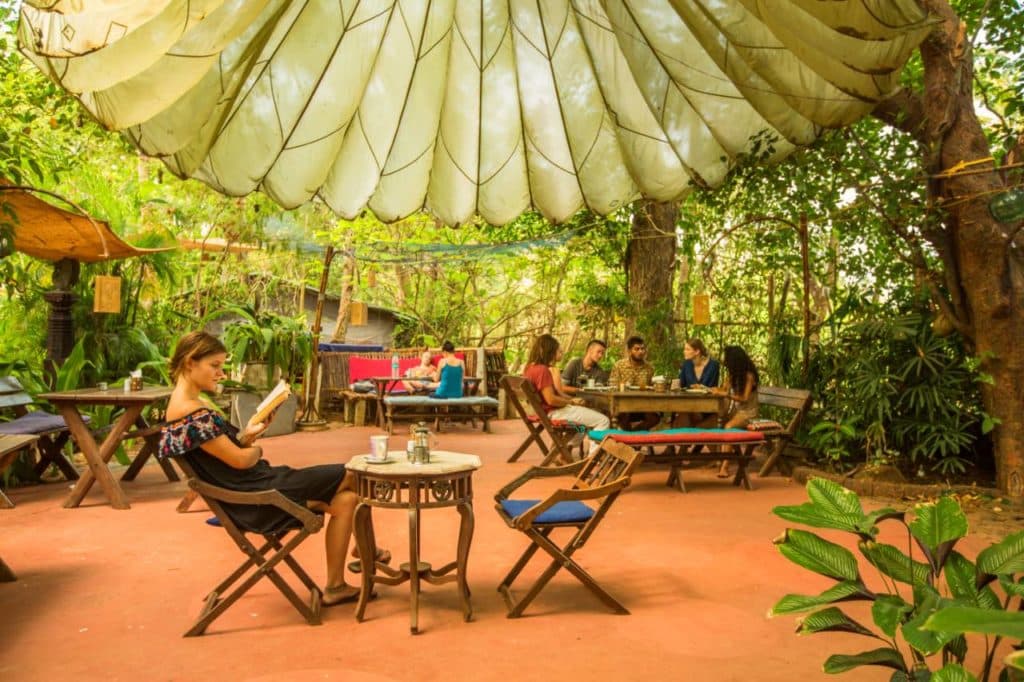 One of the things I liked about doing the course in Goa is the calm and welcoming atmosphere of the people and the fact that you can find the mysticism of the Indian ceremonies as well as huge beaches where you can walk and relax.
In the afternoon and at night there are many quiet places by the sea that make you feel at peace. In addition to this, it is very safe and you can go anywhere without facing any problems.
You can spend your Sundays resting, visiting other beaches with your companions, visiting local handicraft shops, Hindu temples or buildings from the Portuguese colonization period.
Sum up
I had many doubts before deciding to go, but now I can not be more glad that I did it. This experience has also been unforgettable for all the people that I met in India.
If you feel you want to do it, don't leave it for later. I really recommend you to enroll in an intensive yoga program, specially abroad to make it even more exciting and deep.
Useful information when planning a yoga teaching course in India
● The school that I chose is called Kavaalya and it is in Goa.
● You can choose single or shared room and all meals are vegetarian.
● Do not drink water that is not bottled. If you drink filtered water, do it only at your school.
● The months of September to May are the best. It is not very hot during the day and at night the temperature is perfect for resting.
● You can bring your yoga clothes and mat or buy it there. It is cheap, although you have to negotiate.
● Pharmacies in India have everything available and at a good price.
● Although wi-fi is available in the centers, it is a bit slow. Do not despair.
● Travelling to India for the course means that you need a tourist visa.
● Goa has an international airport and can be reached from anywhere.
● You can ask for an airport pickup. Just contact the school.
About the author
My name is Martina Bauer. I am 24 years old and I live in Vienna. I've studied Communication and Journalism. Apart from yoga, my passion is traveling.