We all do love travel quotes! They let us dream, plan those long desired adventures, they remind us what we're passionate about, and many times they help us to face our fears.
In this article, we've put together a list of the best travel quotes of all times, told by inspiring humans who certainly know what a powerful thing it is to grab your backpack and explore the world with open heart and mind.
Get inspired, get motivated, and hit the road!
The best travel quotes of all time
1 – "A journey is best measured in friends, rather than miles." – Tim Cahill
2 – "Travel is fatal to prejudice, bigotry, and narrow-mindedness." – Mark Twain
3 – "The world is a book and those who do not travel read only one page." – St. Augustine
4 – "There are no foreign lands. It is the traveler only who is foreign." – Robert Louis Stevenson
5 – "The use of traveling is to regulate imagination by reality, and instead of thinking how things may be, to see them as they are." – Samuel Johnson
6 – "Our battered suitcases were piled on the sidewalk again; we had longer ways to go. But no matter, the road is life." – Jack Kerouac
7 – "He who does not travel does not know the value of men." – Moorish proverb
8 – "People travel to faraway places to watch, in fascination, the kind of people they ignore at home." – Dagobert D. Runes
9 – "A journey is like marriage. The certain way to be wrong is to think you control it." – John Steinbeck
10 – "No one realizes how beautiful it is to travel until he comes home and rests his head on his old, familiar pillow." – Lin Yutang
Plan your next trip:
11 – "All travel has its advantages. If the passenger visits better countries, he may learn to improve his own. And if fortune carries him to worse, he may learn to enjoy it." – Samuel Johnson
12 – "For my part, I travel not to go anywhere, but to go. I travel for travel's sake. The great affair is to move." – Robert Louis Stevenson
13 – "No place is ever as bad as they tell you it's going to be." – Chuck Thompson
14 – "The life you have led doesn't need to be the only life you have." – Anna Quindlen
15 – "To awaken quite alone in a strange town is one of the pleasantest sensations in the world." – Freya Stark
16 – "Twenty years from now you will be more disappointed by the things you didn't do than by the ones you did do. So throw off the bowlines, sail away from the safe harbor. Catch the trade winds in your sails. Explore. Dream. Discover." – Mark Twain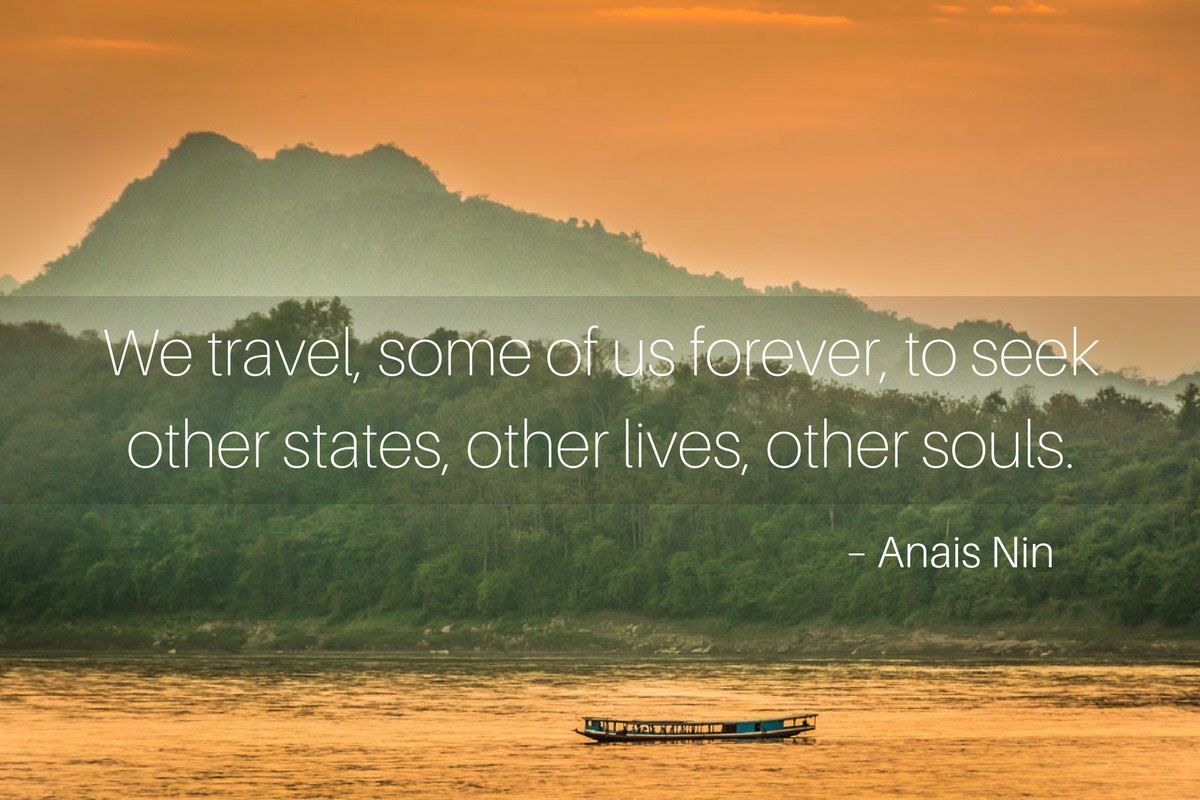 17 – "Travel is more than the seeing of sights; it is a change that goes on, deep and permanent, in the ideas of living." – Miriam Beard
18 – "All journeys have secret destinations of which the traveler is unaware." – Martin Buber
19 – "Travel is the only thing you buy that makes you richer. "– Anonymous
20 – "Life is either a daring adventure or nothing." – Helen Keller
Join some of the  tours in New York:
21 – "Stop worrying about the potholes in the road and enjoy the journey." – Babs Hoffman
22 – "The more I traveled the more I realized that fear makes strangers of people who should be friends." – Shirley MacLaine
23 – "Life begins at the end of your comfort zone." – Neale Donald Walsch
24 – "You can't control the past, but you can control where you go next." ― Kirsten Hubbard
25 – "There is no moment of delight in any pilgrimage like the beginning of it." – Charles Dudley Warner
26 – "If you reject the food, ignore the customs, fear the religion and avoid the people, you might better stay at home." – James Michener
27 – "The journey not the arrival matters." – T. S. Eliot
Pack & travel:
28 – "Wherever you go, go with all your heart." – Confucius
29 – "I have found out that there ain't no surer way to find out whether you like people or hate them than to travel with them." – Mark Twain
30 – "I never travel without my diary. One should always have something sensational to read in the train. "– Oscar Wilde
31 – "A true traveler's journey is never complete" ~jda
32 – "Those who know nothing of foreign languages know nothing of their own." – Johann Wolfgang von Goethe, Maxims and Reflections
33 – "Because he had no place he could stay in without getting tired of it and because there was nowhere to go but everywhere, keep rolling under the stars…" – Jack Kerouac, On the Road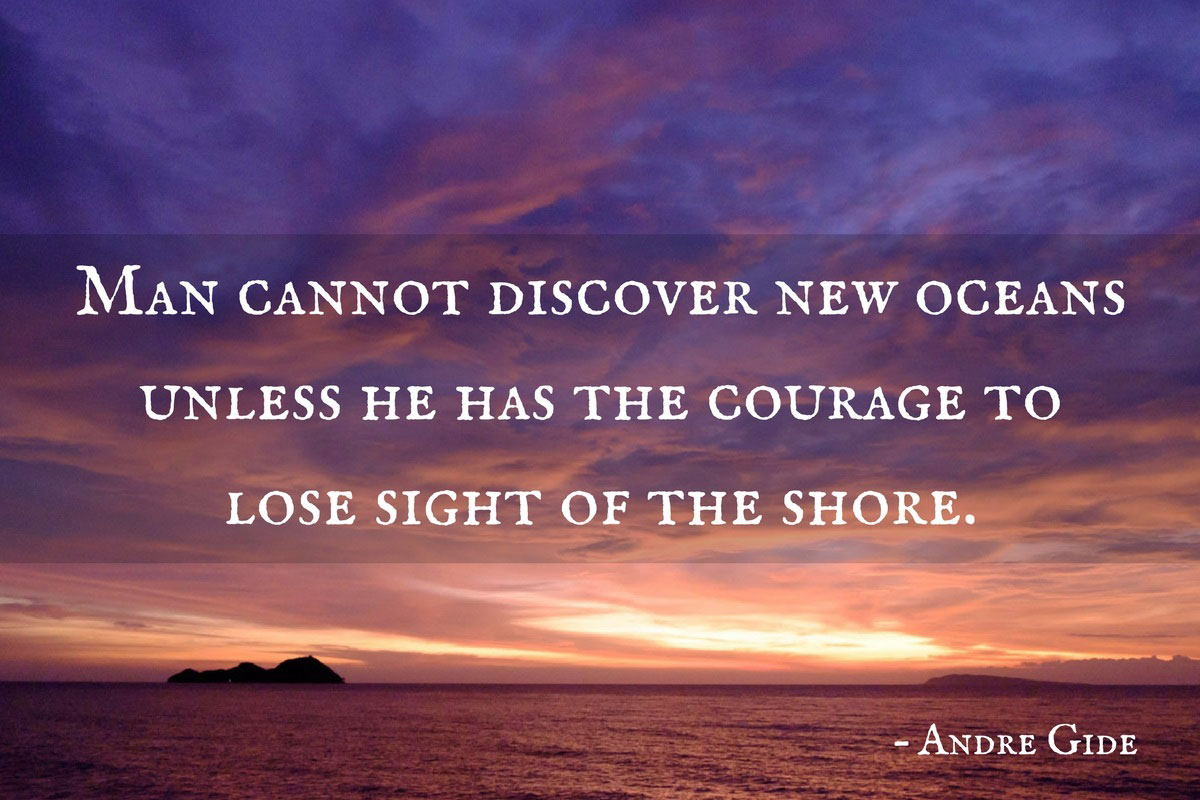 34 – "Perhaps travel cannot prevent bigotry, but by demonstrating that all peoples cry, laugh, eat, worry, and die, it can introduce the idea that if we try and understand each other, we may even become friends." – Maya Angelou
35 – "Too often travel, instead of broadening the mind, merely lengthens the conversation." – Elizabeth Drew
36 – "A good traveler has no fixed plans and is not intent on arriving." – Lao Tzu
37 – "Travel and change of place impart new vigor to the mind." – Seneca
38 – "To travel is to discover that everyone is wrong about other countries." – Aldous Huxley
39 – "The first condition of understanding a foreign country is to smell it." – Rudyard Kipling
40 – "Travel is glamorous only in retrospect." – Paul Theroux
Join some of the tours in Paris:
41 – "The whole object of travel is not to set foot on foreign land; it is at last to set foot on one's own country as a foreign land." – G. K. Chesterton
42 – "When you travel, remember that a foreign country is not designed to make you comfortable. It is designed to make its own people comfortable." – Clifton Fadiman
43 – "A wise traveler never despises his own country." – Carlo Goldoni
44 – "We travel, some of us forever, to seek other states, other lives, other souls." – Anais Nin
45 – "Some beautiful paths can't be discovered without getting lost." – Erol Ozan
46 – "The road is there, it will always be there. You just have to decide when to take it." – Chris Humphrey
47  – "Like all great travelers, I have seen more than I remember, and remember more than I have seen." – Benjamin Disraeli
48 – "If you wish to travel far and fast, travel light. Take off all your envies, jealousies, unforgiveness, selfishness and fears." – Cesare Pavese
49 – "You know more of a road by having traveled it than by all the conjectures and descriptions in the world." – William Hazlitt
50 – "Travel can be one of the most rewarding forms of introspection." – Lawrence Durrell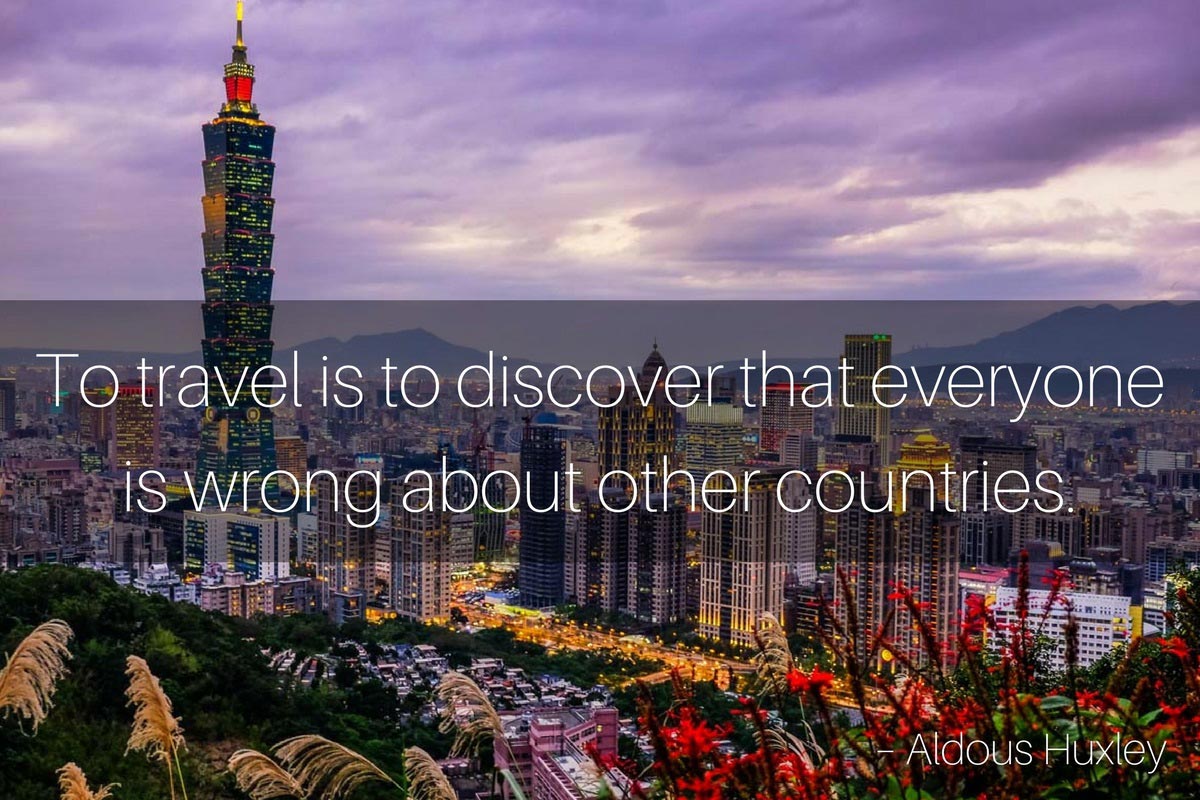 51 – "If you want to succeed you should strike out on new paths, rather than travel the worn paths of accepted success." – John D. Rockefeller
52 – "We live in a wonderful world that is full of beauty, charm and adventure. There is no end to the adventures we can have if only we seek them with our eyes open." – Jawaharial Nehru
53 – "Tourists don't know where they've been, travelers don't know where they're going." – Paul Theroux
54 – "To my mind, the greatest reward and luxury of travel is to be able to experience everyday things as if for the first time, to be in a position in which almost nothing is so familiar it is taken for granted." – Bill Bryson
55 – "Do not follow where the path may lead. Go instead where there is no path and leave a trail" – Ralph Waldo Emerson
56 – "Two roads diverged in a wood and I – I took the one less traveled by." – Robert Frost
Plan your next trip:
57 – "The traveler sees what he sees, the tourist sees what he has come to see." – Gilbert K. Chesterton
58 – "A journey of a thousand miles must begin with a single step." – Lao Tzu
59 – "Travel brings power and love back into your life." – Rumi
60 – "The most beautiful thing in the world is, of course, the world itself." – Wallace Stevens
Check more activities and tours in London:
61 – "Never go on trips with anyone you do not love." – Ernest Hemingway
62 – "To move, to breathe, to fly, to float, To gain all while you give, To roam the roads of lands remote, To travel is to live." – Hans Christian Andersen
63 – "Discovery consists not in seeking new lands but in seeing with new eyes." – Marcel Proust
64 – "Once you have traveled, the voyage never ends, but is played out over and over again in the quietest chambers. The mind can never break off from the journey." – Pat Conroy
65 – "Not all those who wander are lost." – J. R. R. Tolkien
66 – "Afoot and light-hearted I take to the open road." – Walt Whitman
67 – "Without new experiences, something inside of us sleeps. The sleeper must awaken." – Frank Herbert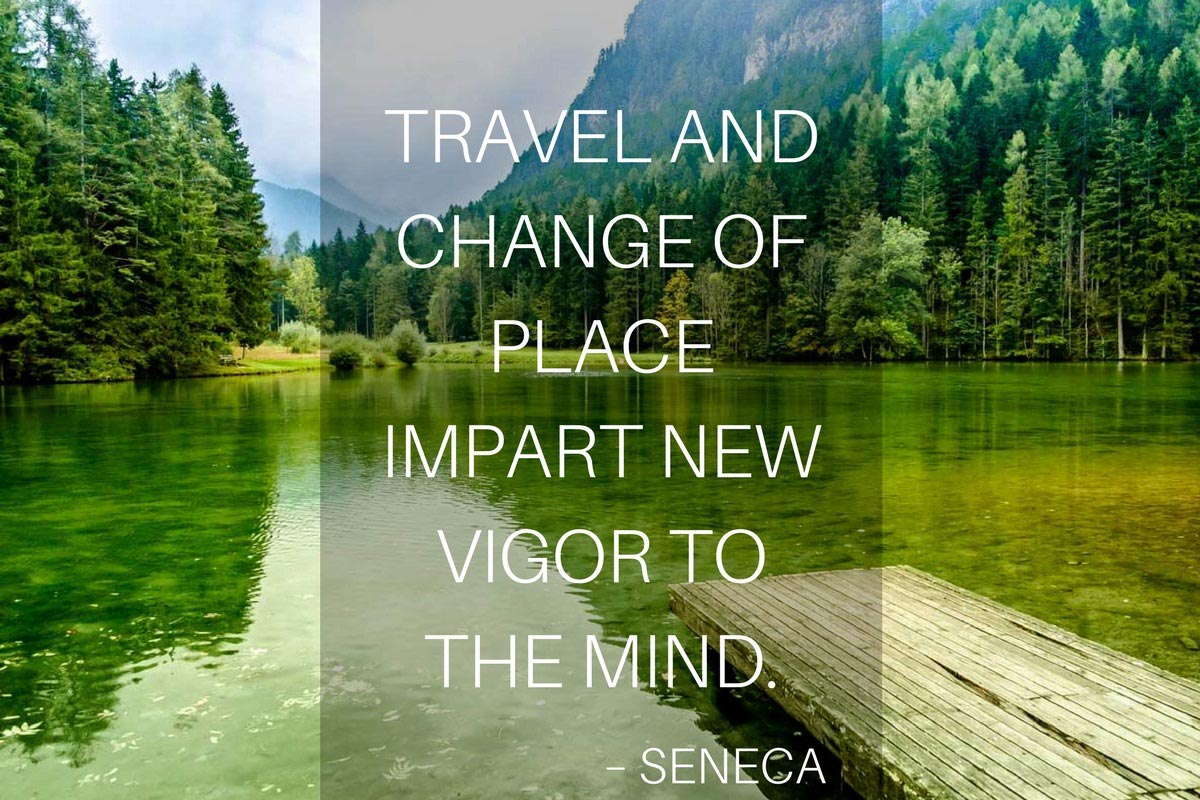 68 – "We wander for distraction, but we travel for fulfillment." – Hilaire Belloc
69 – "I soon realized that no journey carries one far unless, as it extends into the world around us, it goes an equal distance into the world within." – Lillian Smith
70 – "Man cannot discover new oceans unless he has the courage to lose sight of the shore." – Andre Gide
71 – Adventure is worthwhile in itself." – Amelia Earhart
72 – Wherever you look, there you will fly – Thai Proverb
73 – "Don't let your luggage define your travels, each life unravels differently." – Shane Koyczan
74 – "Nobody can discover the world for somebody else. Only when we discover it for ourselves does it become common ground and a common bond and we cease to be alone." – Wendell Berry
75 – "We must not cease from exploration. And the end of all our exploring will be to arrive where we began and to know the place for the first time." – T. S. Eliot
76 – "He who would travel happily must travel light." – Antoine de Saint Exupéry
77 – "Wandering re-establishes the original harmony which once existed between man and the universe". – Anatole France
78 – ''Where curious and curiosity keep leading us down new paths" – Walt Disney
79 – "People don't take trips – trips take people." – John Steinbeck
80 – "I am not the same having seen the moon shine on the other side of the world." – Mary Anne Radmache
Check more activities and tours in Sydney:
81 – "Travel is like a giant blank canvas, and the painting on the canvas is only limited by one's imagination." – Ross Morley
82 – "One travels more usefully when alone, because he reflects more." – Thomas Jefferson
83 – "It is not down in any map; true places never are." – Herman Melville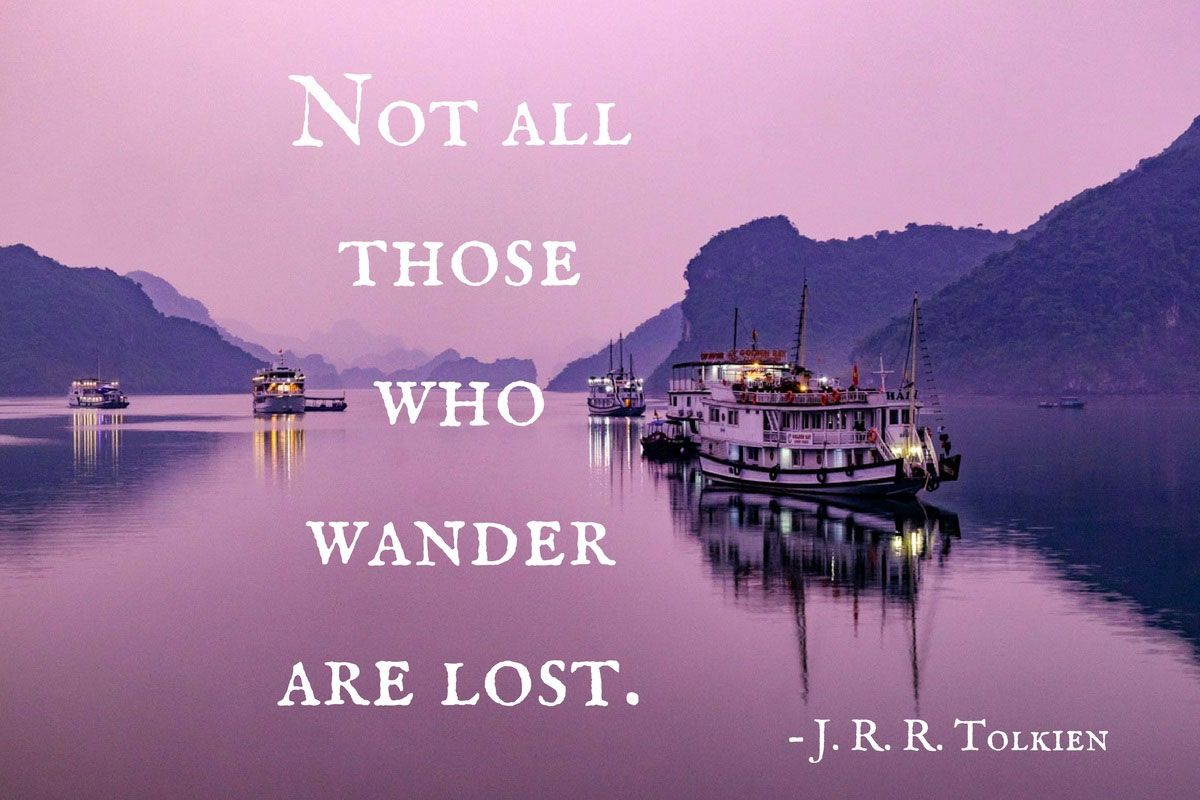 84 – "Travel is like knowledge, the more you see, the more you know you haven't seen" – Mark Hertsgaad
85 – "Life isn't about the number of breaths you take. It's the moments that take your breath away."- Maya Angelou
86 – "If you don't know where you're going, any road will get you there." – Lewis Carroll
87 – "Traveling – it leaves you speechless, then turns you into a storyteller." – Ibn Battuta
88 – "One always begins to forgive a place as soon as it's left behind." – Charles Dickens
89 – "The open road is a beckoning, a strangeness, a place where a man can lose himself." – William Least Heat Moon
90 – "One's destination is never a place, but a new way of seeing things" – Henry Miller
91 – "Don't tell me how educated you are, tell me how much you have traveled. "–Mohammed
92 – "A traveler without observation is a bird without wings." – Moslih Eddin Saadi
Plan your next trip: 
93 – "Travel opens your heart, broadens your mind and fills your life with stories to tell." – Paula Bendfeldt
94 – "Take only memories, leave only footprints." – Chief Seattle
95 – "We travel not to escape life, but for life not to escape us." – Anonymous
96 – "Remember that happiness is a way of travel – not a destination." – Roy M. Goodman
97 – "The biggest adventure you can take is to live the life of your dreams." – Oprah Winfrey
98 – "The purpose of life is to live it, to taste experience to the utmost, to reach out eagerly and without fear for newer and richer experience." – Eleanor Roosevelt
99 – "You develop a sympathy for all human beings when you travel a lot." – Shakuntala Devi
100 – "Sometimes it's the journey that teaches you a lot about your destination." – Drake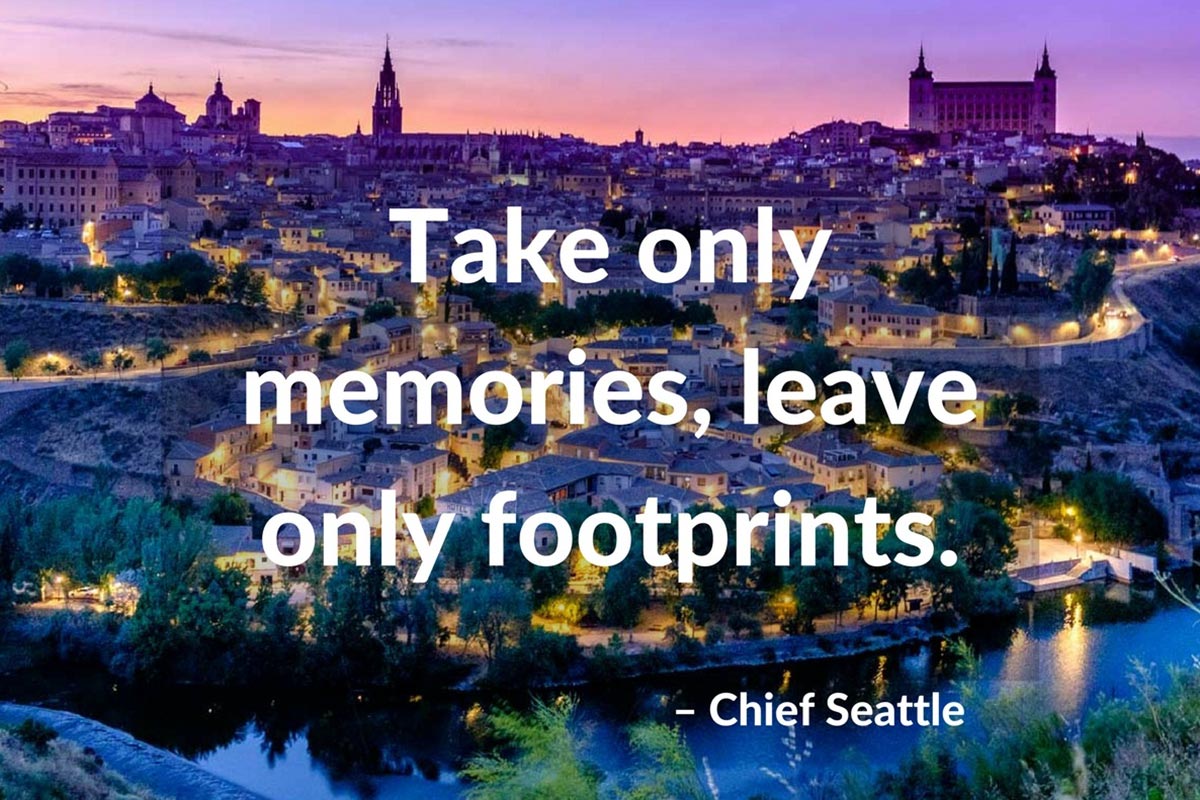 Like it? Pin it!