New York City, the city that never sleeps, is a vibrant metropolis teeming with iconic landmarks, cultural attractions, and a diverse culinary scene. Planning a trip to the Big Apple can be an exhilarating experience, but it also requires some strategic thinking to make the most of your visit. Here are some essential travel tips to ensure your NYC adventure is a memorable one:
Book Activities in Advance
Before you even set foot in the city, it's a good idea to plan some of your activities in advance. New York City is a bustling hub of tourism, and many popular attractions can get crowded quickly. To avoid long lines and disappointment, consider purchasing tickets for the Edge NYC, one of the city's newest and most exciting attractions, in advance.
Located at Hudson Yards, this towering observatory offers breathtaking views of the city skyline. Booking tickets ahead of time not only saves you from waiting but also guarantees your spot in this unforgettable experience.
Embrace Public Transportation
New York City has an extensive and efficient public transportation system, including subways and buses. Opt for a MetroCard to navigate the city like a local. It's not only cost-effective but also allows you to bypass the notorious Manhattan traffic. Plus, public transportation can get you to almost every corner of the city, making it the ideal way to explore NYC's neighborhoods.
Walking Is Key
New York City is a great place for walkers, so pack comfortable shoes and be prepared to stroll. Many of the city's top attractions are within walking distance of each other. Walking not only lets you soak in the atmosphere of NYC but also helps you discover hidden gems you might otherwise miss.
Explore Beyond Manhattan
While Manhattan boasts iconic attractions like Times Square and Central Park, don't limit your exploration to just this borough. Venture into Brooklyn, Queens, and the Bronx to discover the city's diverse neighborhoods and cultural gems. Each borough has its unique character and offers a different perspective on the city.
Try the Local Food
New York City is a food lover's paradise, with a vast array of culinary options from around the world. Don't miss the chance to try a classic New York slice of pizza or a hot dog from a street vendor. Explore neighborhoods like Chinatown, Little Italy, and Harlem for authentic ethnic cuisine. And of course, indulge in a bagel with cream cheese and lox – a quintessential NYC breakfast.
Visit Museums and Art Galleries
NYC is home to some of the world's most renowned museums and galleries. The Metropolitan Museum of Art, MoMA, and the American Museum of Natural History are just a few examples. Consider purchasing a CityPASS or museum pass to save money on admission fees if you plan to explore multiple cultural institutions.
More travel inspiration:
Be Mindful of Tipping
Tipping is an essential part of the culture in New York City. In restaurants, it's customary to tip around 15-20% of the total bill. Additionally, don't forget to tip taxi drivers, hotel staff, and anyone providing a service during your visit. Good etiquette ensures a smoother and friendlier experience in the city.
Plan for Central Park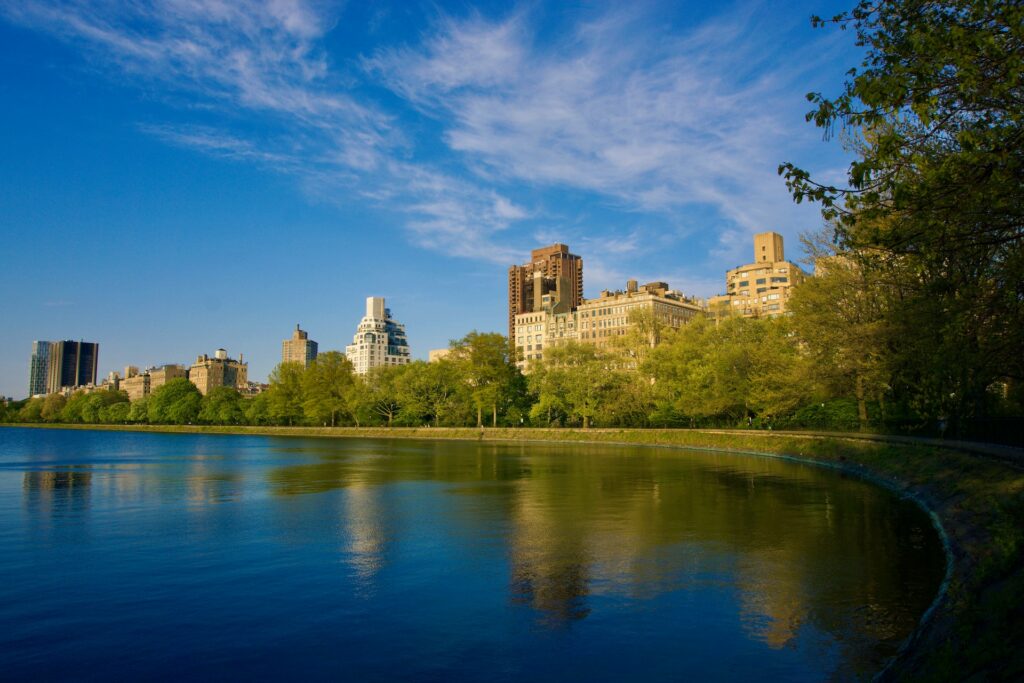 Central Park is an urban oasis that offers a serene break from the city's hustle and bustle. Rent a bike, go for a leisurely stroll, or even have a picnic. The park is also home to various attractions, such as the Central Park Zoo and the Bethesda Terrace, making it a must-visit destination.
Be Prepared for All Weather
New York City experiences a range of weather conditions throughout the year. Whether you're visiting in the sweltering summer or the frosty winter, always check the weather forecast and pack accordingly. Layering is key for handling the unpredictable climate.
In conclusion, planning a trip to New York City can be a thrilling adventure, but it's essential to prepare wisely to make the most of your visit. Booking activities in advance, using public transportation, exploring diverse neighborhoods, embracing local cuisine, and practicing good etiquette will ensure your time in the Big Apple is unforgettable.
So, pack your bags, put on your walking shoes, and get ready to experience the energy and excitement of New York City!